There's a lot to celebrate in Bentonville, Arkansas. It's unique. Southern. Delightfully eclectic. Bentonville is the birthplace and world headquarters of Walmart, Inc. the world's largest retailer. Walmart put it on the map, but there's a lot more to this city in Northwest Arkansas. Here are the top things to do with families in Bentonville. You'll enjoy them all. I promise!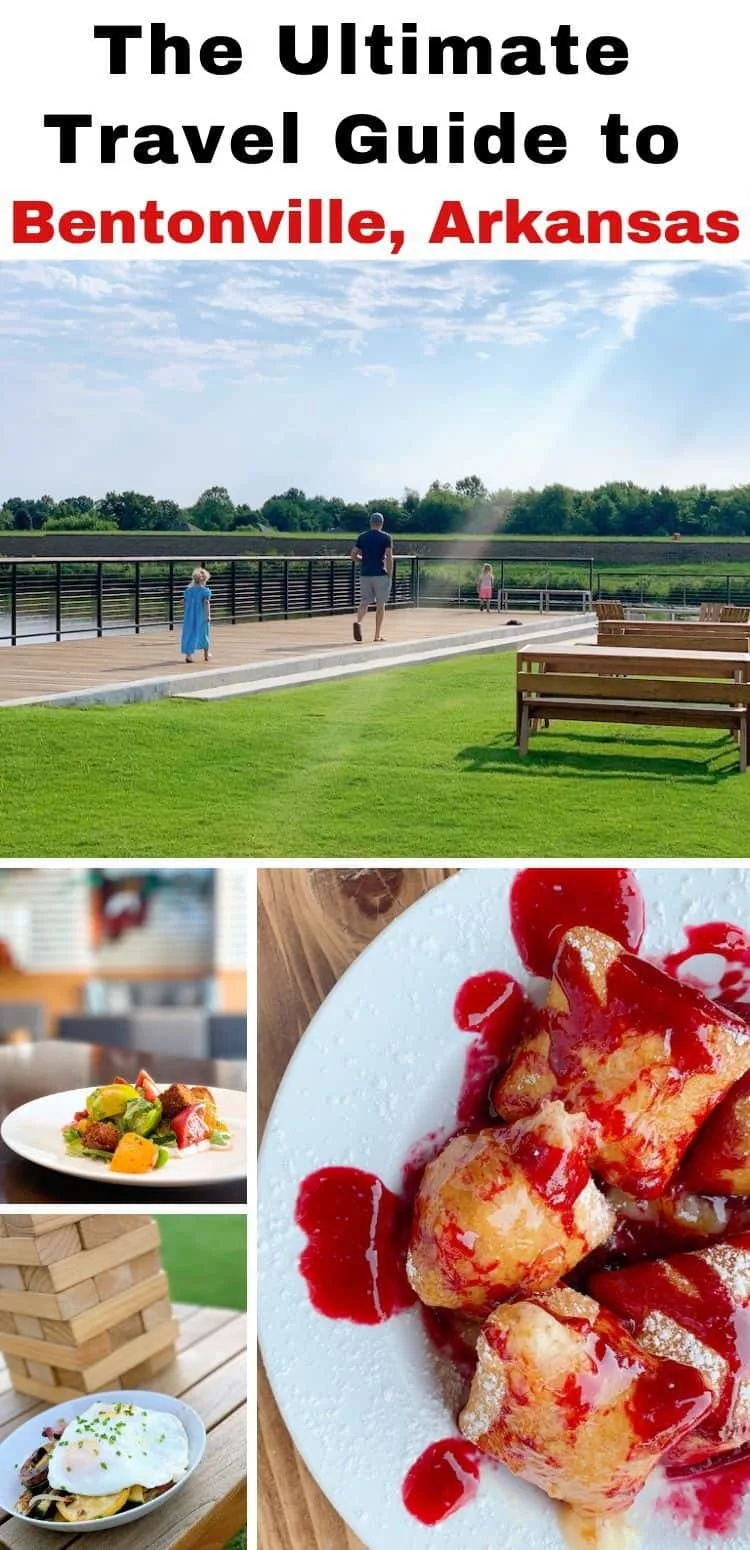 Enjoy The Local Art Scene in Bentonville
Art is everywhere in Bentonville. From downtown buildings to the local children's museum to public spaces; Bentonville's art scene is contstantly growing from one day to the next. So, grab a map and take a tour of all the public art spaces!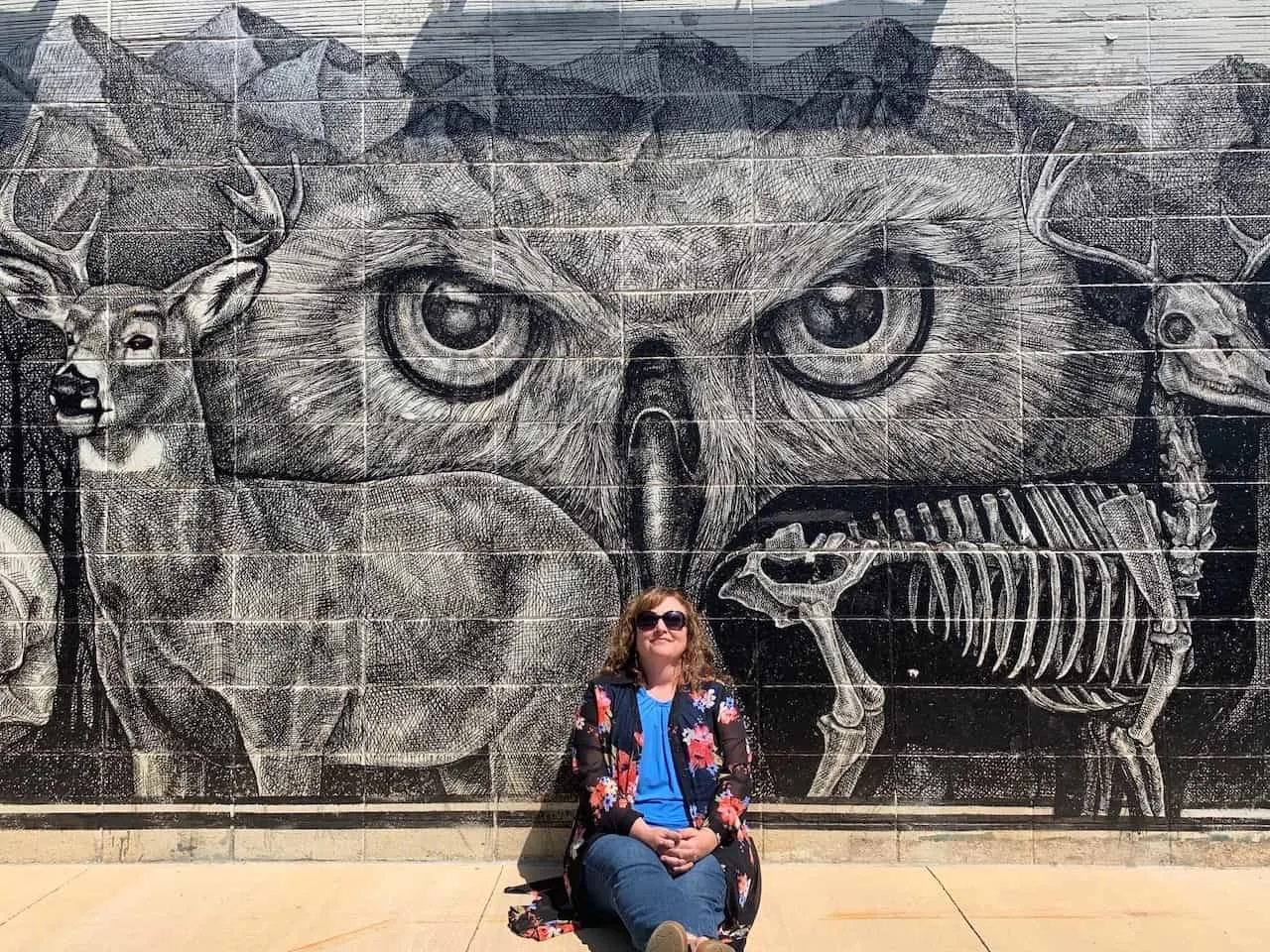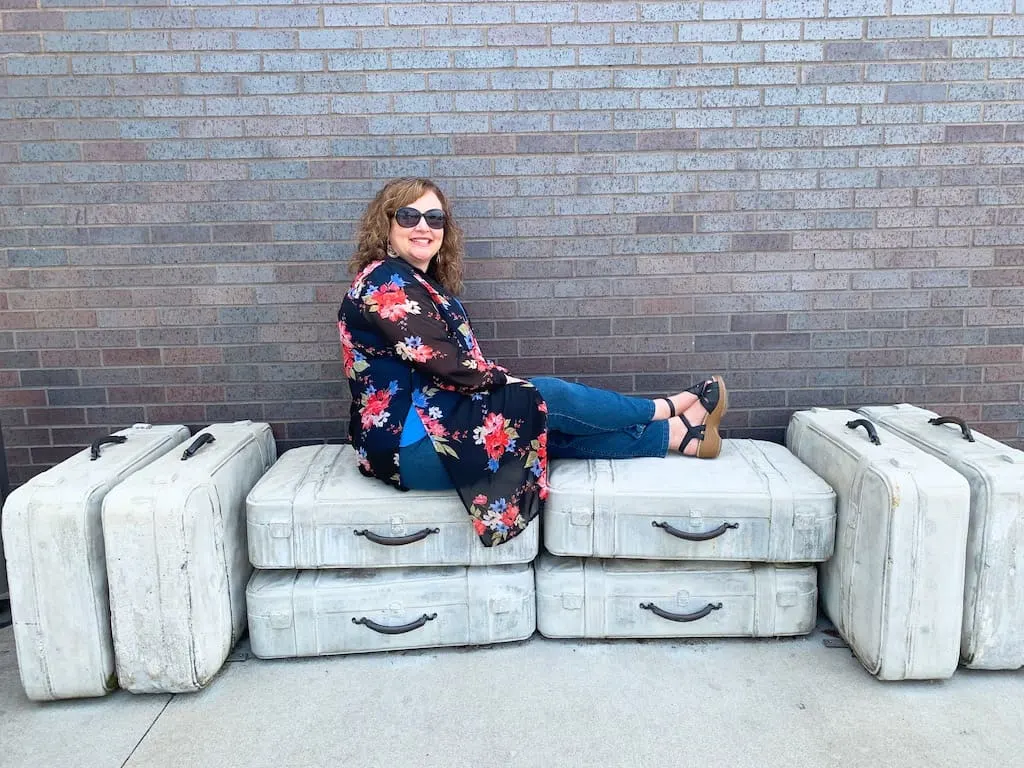 Visit Crystal Bridges Museum
Walmart heiress Alice Walton opened Crystal Bridges Museum, the American art museum designed by architect Moshe Safdie, in her hometown in on November 11, 2011 (11-11-11). Now, more than 3.5 million visitors pass through the museum every year, whose permanent collection of art spans five centuries of American masterworks ranging from the Colonial era to the current day. Included within the collection are iconic images such as Asher B. Durand's Kindred Spirits, Norman Rockwell's Rosie the Riveter, and Andy Warhol's Coca-Cola [3]. Admission is free, courtesy of Walmart.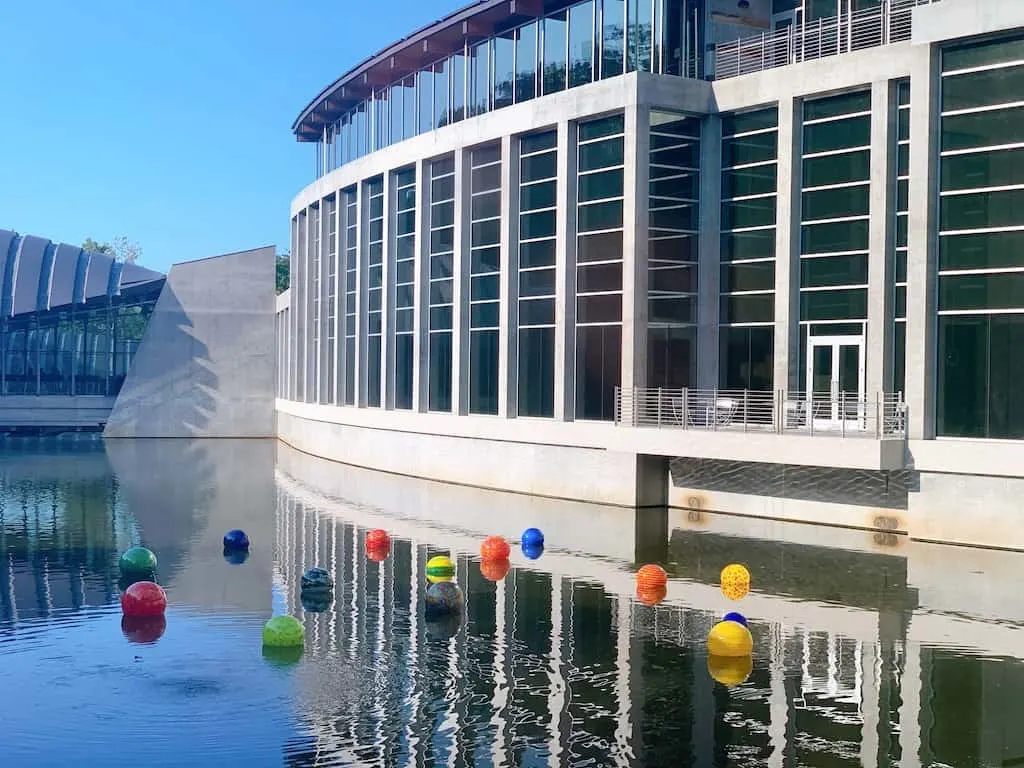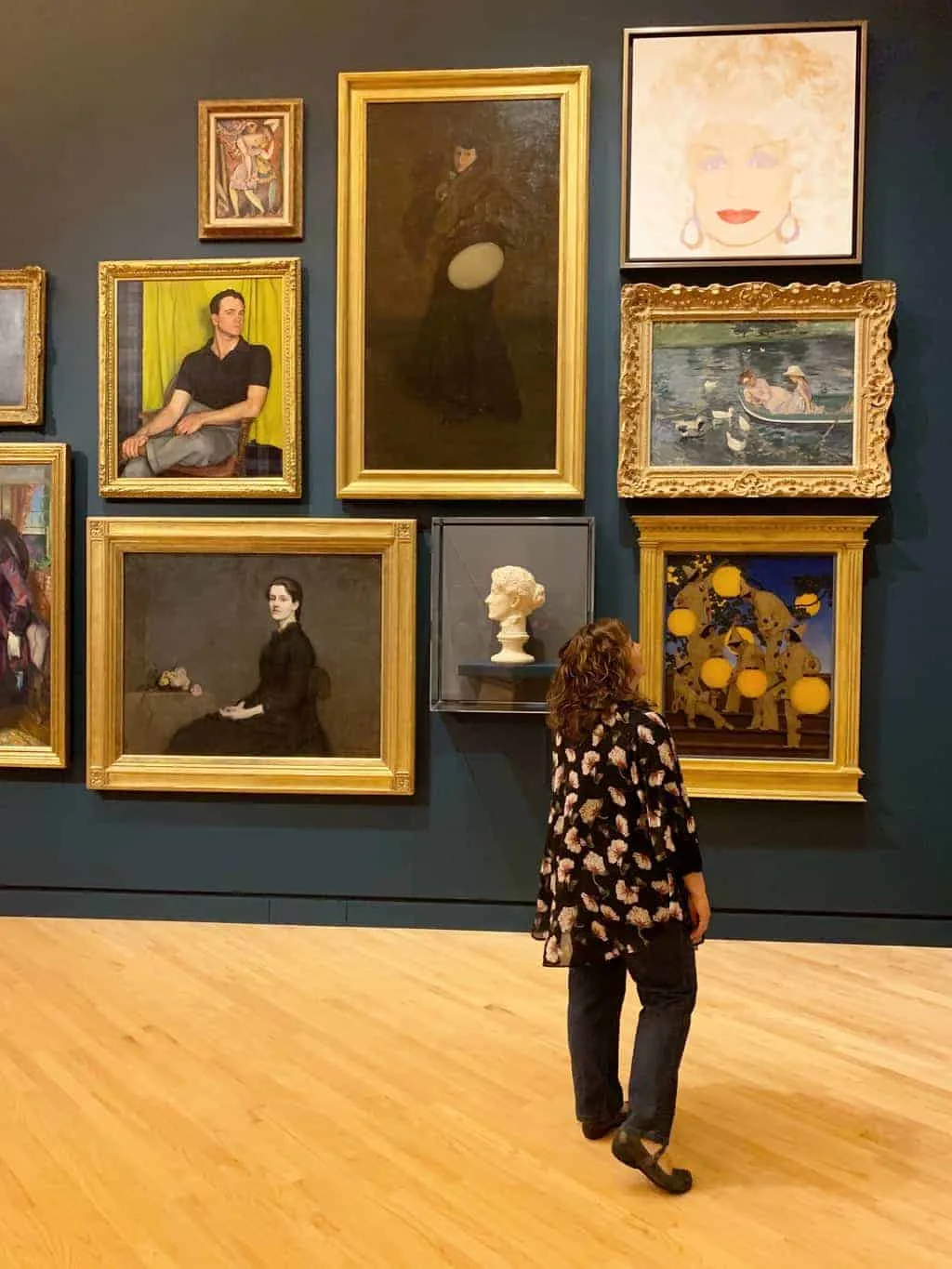 Walk Along The Many Trails in Bentonville
In the early morning or late afternoon, I recommend that you walk around Crystal Bridges' sculpture and walking trails that link the museum's 120-acre park to downtown Bentonville. Crystal Bridges Trails and Grounds are open daily from sunrise to sunset and during museum hours.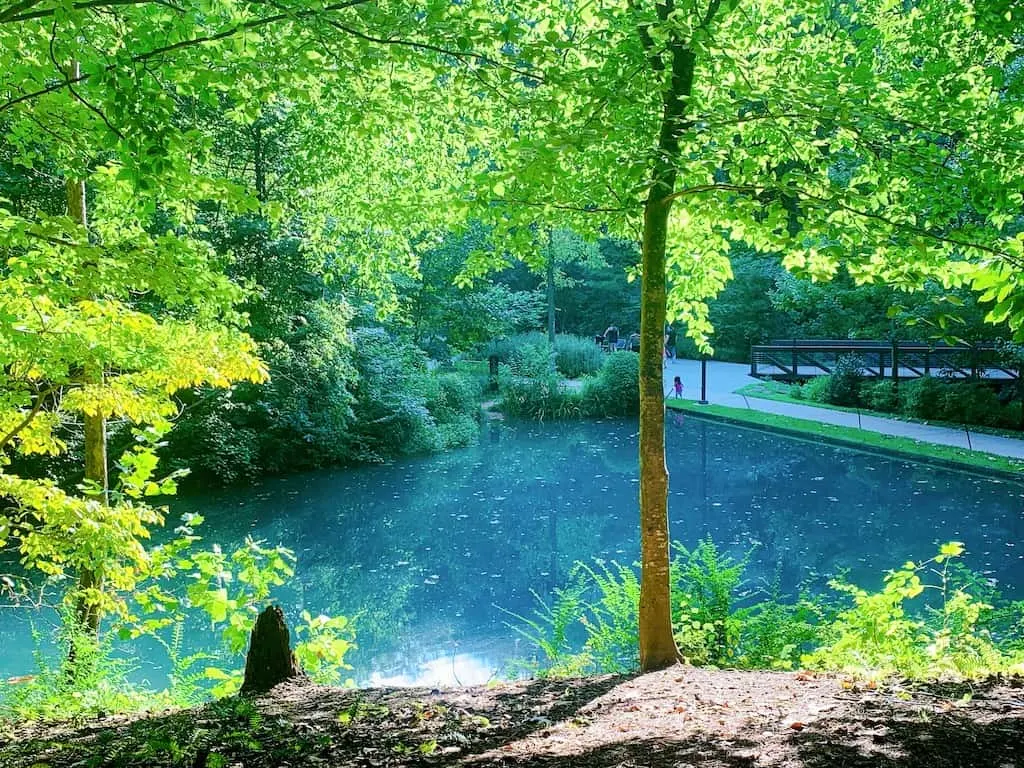 Visit The Walmart Museum
The original Walton's 5&10 is a part of The Walmart Museum, which opened in 1990. The museum features Walmart founder Sam Walton's original office and the Spark Café Soda Fountain, a working ice-cream shop dedicated to Walton's love of ice cream. From videos, displays, old photos and other memorabilia, visitors will learn how Sam Walton transitioned his humble little store into the world's largest retailer.
Families can watch a brief movie in the theater about the life and times of Walmart and its founder, while children open and shut museum drawers complete with original Walmart shopping cart handles on them . The museum also displays Sam's 1979 Ford F-150 pickup that he was famous for driving long after he became one of the world's wealthiest people. Walmart Museum is open 7 days a week and admission is always free.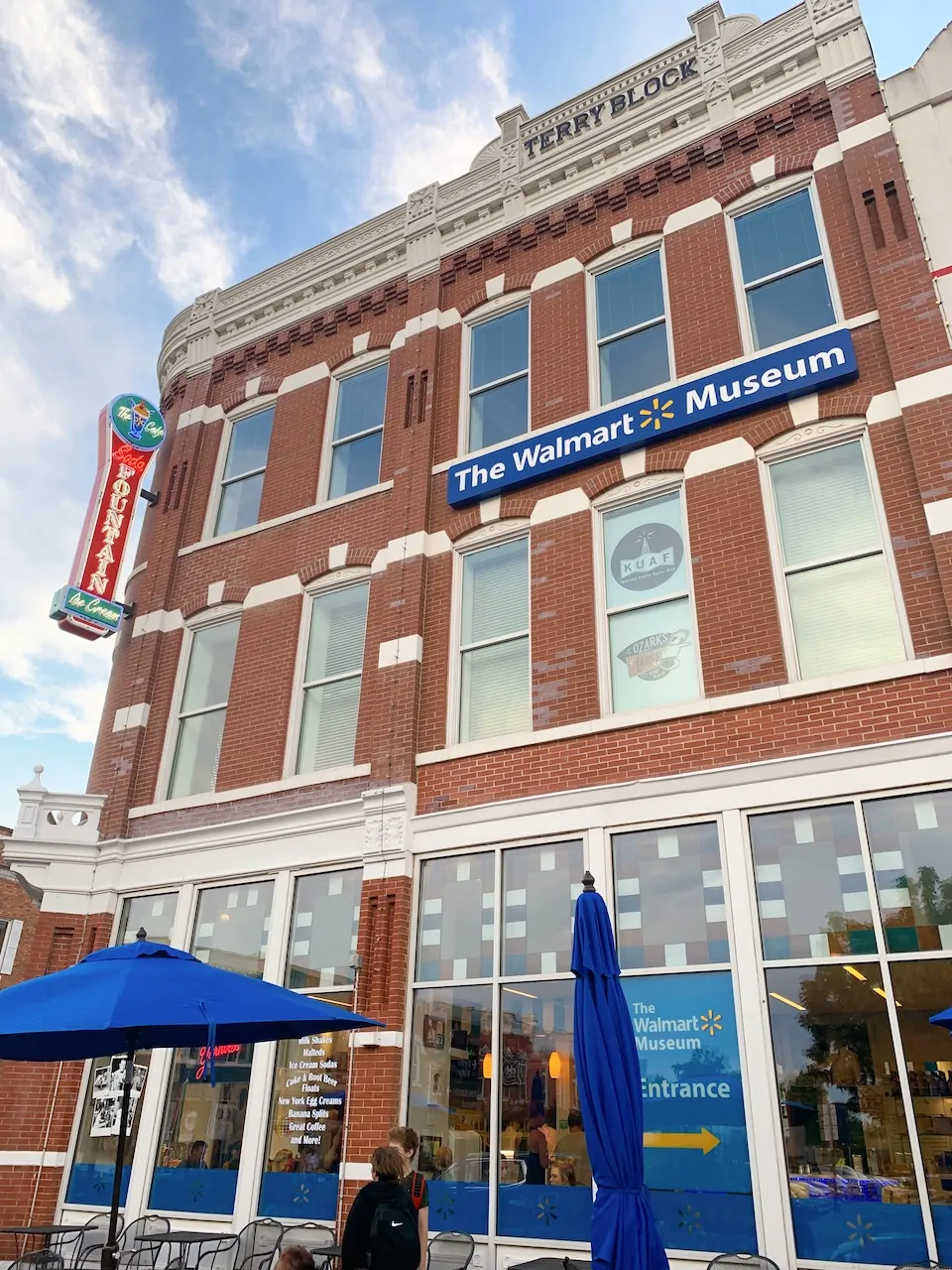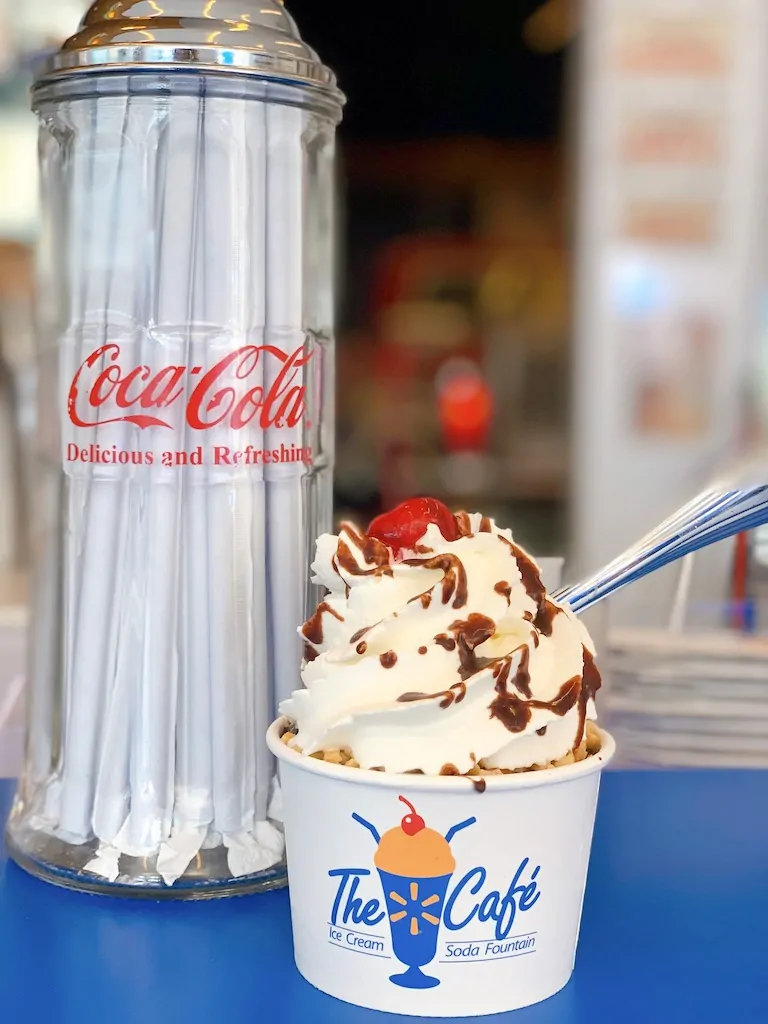 Amazeum Children's Museum
Kids of all ages will like the hands-on activities at the 50,000-square-foot Scott Family Amazeum Children's Museum in Bentonville. Exhibits include a pioneer-style cabin and farm, a Hershey's chocolate learning lab, and a 3M-sponsored "Tinkering Hub" where kids can explore technology and create art. The museum event also hosts regular Tinker Nights for adults!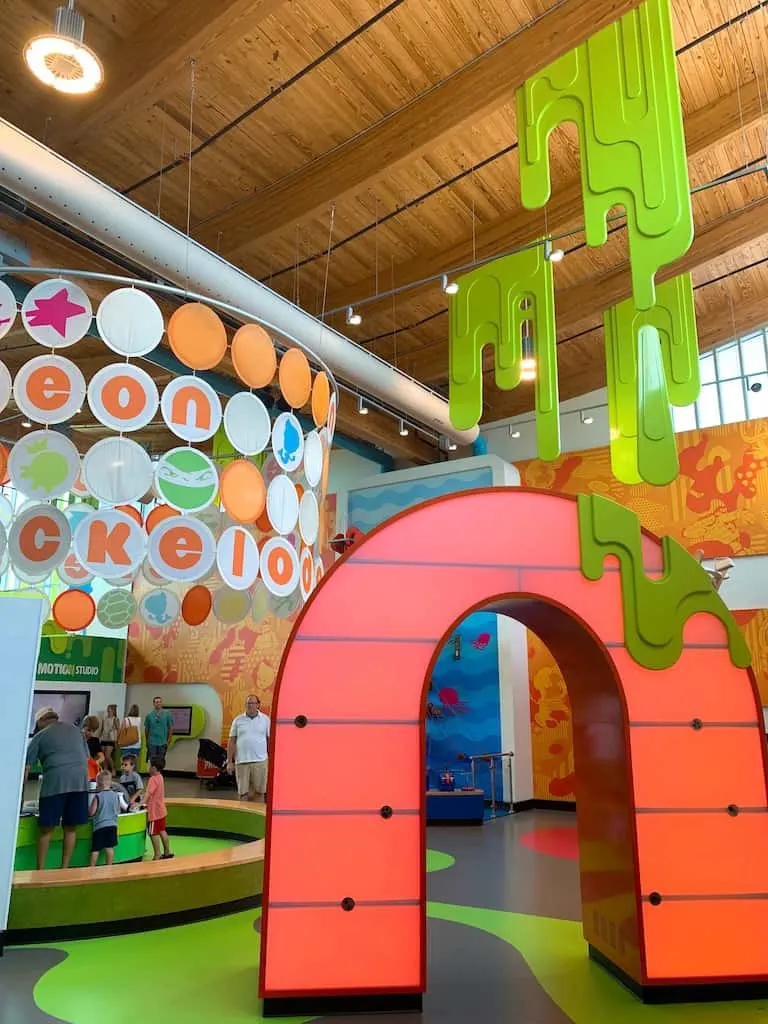 Visit 21c Museum Hotel Art Museum
Upon arrival at the 21C Museum Hotel in Bentonville, you'll be greeted by two dramatic pieces – Orange Tree, a large-scale sculpture, and Making Change, Fleetwood Cadillac limousine covered in thousands of coins. From there, explore the more than 12,000 square feet of exhibition space seamlessly integrated into all areas of the property. There are many opportunities to discover art around every corner, including in the gym where you can meet Fat Batman! The galleries are free and open to the public 365 days a year. They also offer free guided docent tours on Wednesday or Friday at 5 pm.
Wine and Dine in Bentonville
Did you know that there are over 199 places to eat and drink in Bentonville, Arkansas? Included in this number is a plethora of local restaurants with food from around the globe. No wonder Bentonville is best known for their farm-to-table culture and seasonal offerings.
During our visit, we dined at over eight different restaurants in town. First stop was The Buttered Biscuit. At the Buttered Biscuit, you'll never have to choose between food that's good and food that's good for you. It's all in one! We enjoyed an honest breakfast made with high quality ingrediants, made from scratch items, local eggs, hormon free bacon, fresh cut vegetables, and options for those with dietary preferences. Our favorites dishes were the Acai Power Bowl, Biscuit Beignets and Kickin' Chicken Waffles.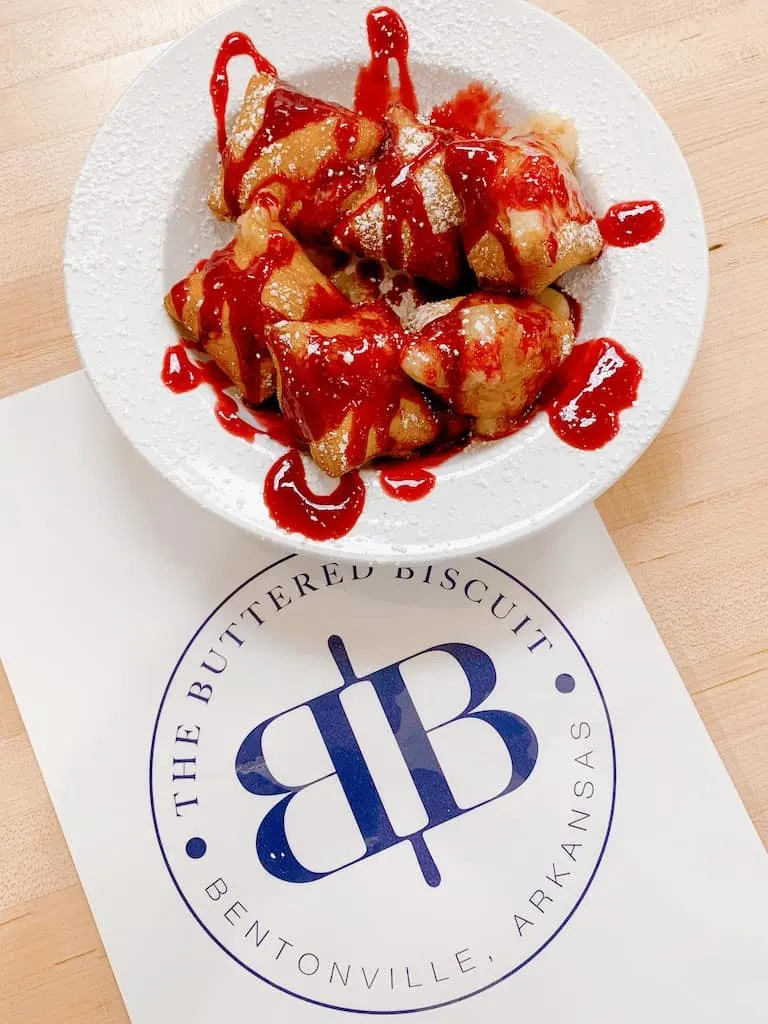 For lunch on Saturday, we ate at The Hive at 21C Museum Hotel in Bentonville. This was my second time to this particular establishment and it was just as superb as the first. The Hive features the unique culinary identity of Arkansas, while showcasing the region's farmers and landscape, and highlighting fine ingredients such as black walnuts, freshly milled corn meal, hickory smoked hams, peaches, melons and sweet onions.
For appetizers, we ordered the Summer Salad complete with local peaches, tomatoes, arugula, fresh cheese and cornbread croutons and the Pimento Cheese served with bacon jam and toasted white bread. The Pimento Cheese was divine!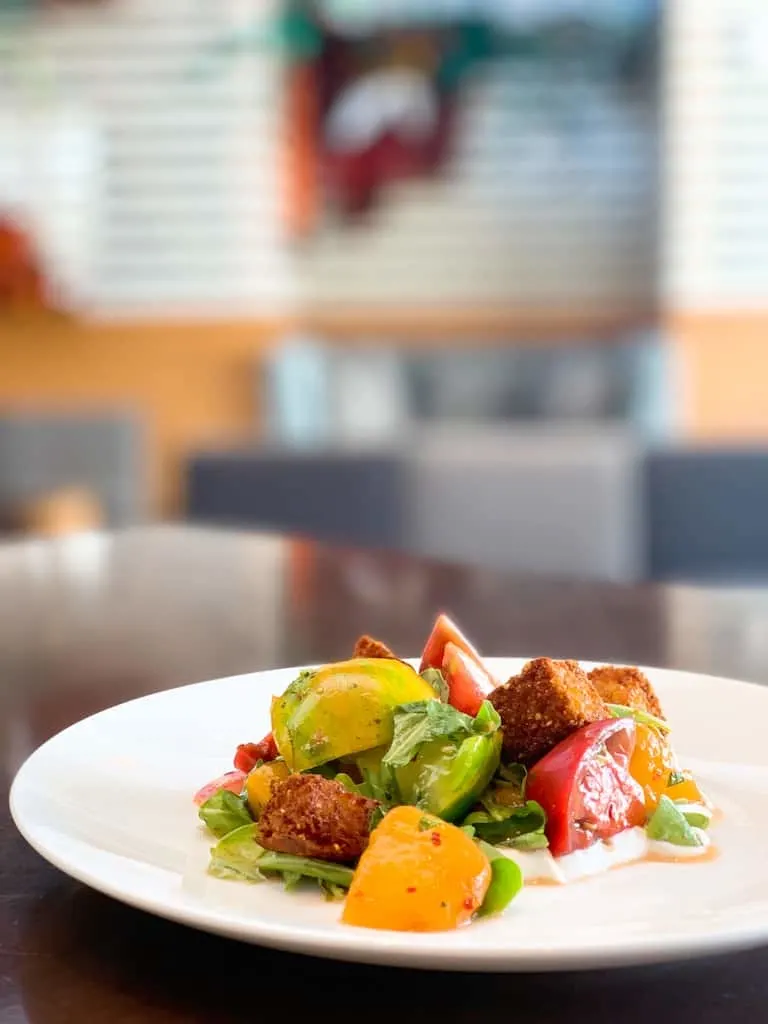 For lunch, we shared the Cornmeal Crusted Catfish served with succotash, guajillo hot sauce and fresh tomato and the Power Bowl made with sliced chicken, spiced beans, quinoa, kale, avocado and charred tomato, chimichurri. We topped it off with their ever popular drink called When Life Gives You Lemons, a fresh pomegranate lemonade.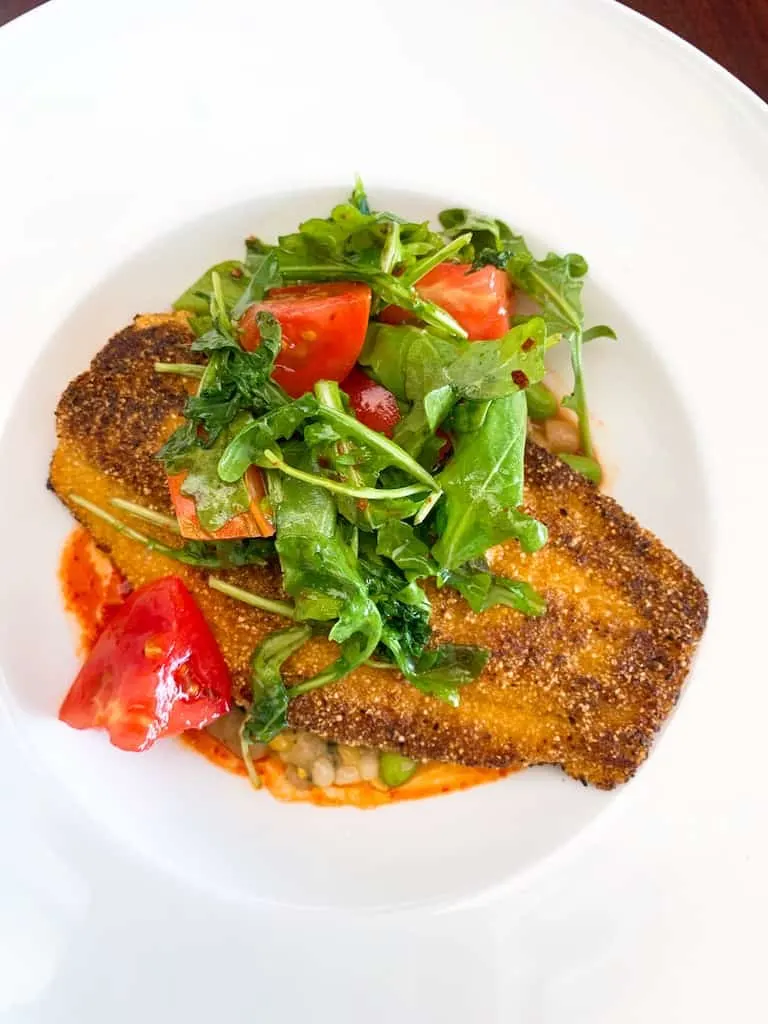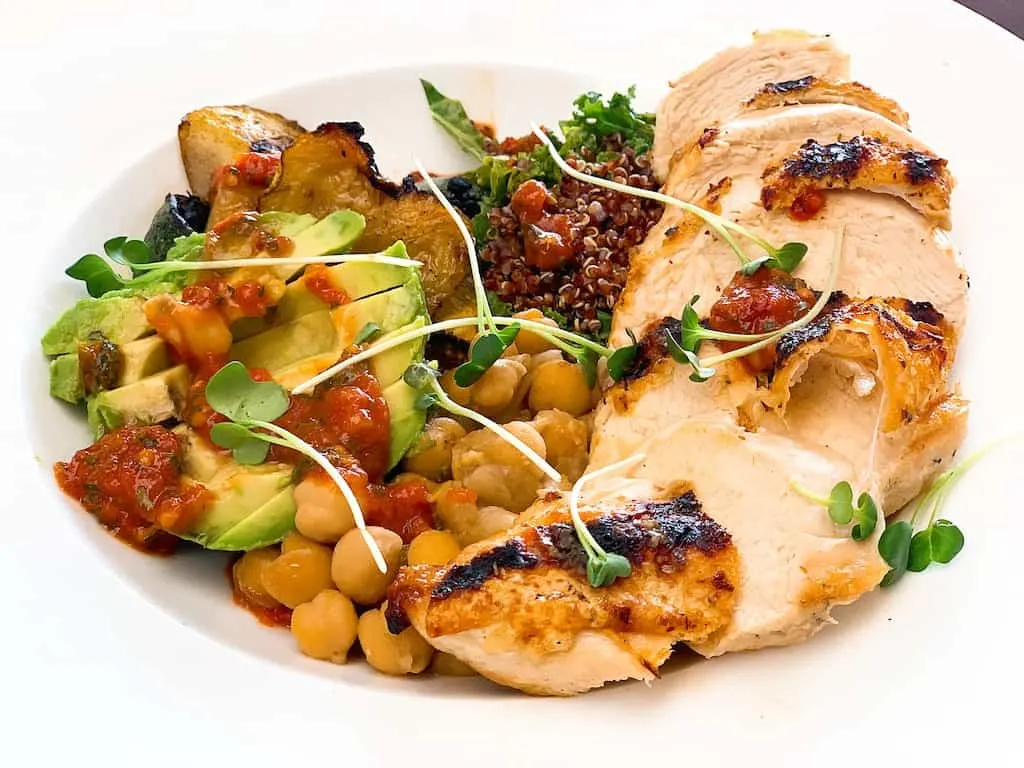 Later that evening, we dined at The Preacher's Son, a rustic American restaurant located inside a historic church in downtown Bentonville. Executive Chef Matthew Cooper (who's actually the son of a Methodist preacher), opened The Preacher's Son in 2017 in an old church originally built in 1904 and occupied by the First Christian Church. The outside of the building is made of traditional red brick, while inside a plethra of stained glass windows are adorned with trees with birds and butterflies and an old bicycle created by Arkansas artist George Dombek.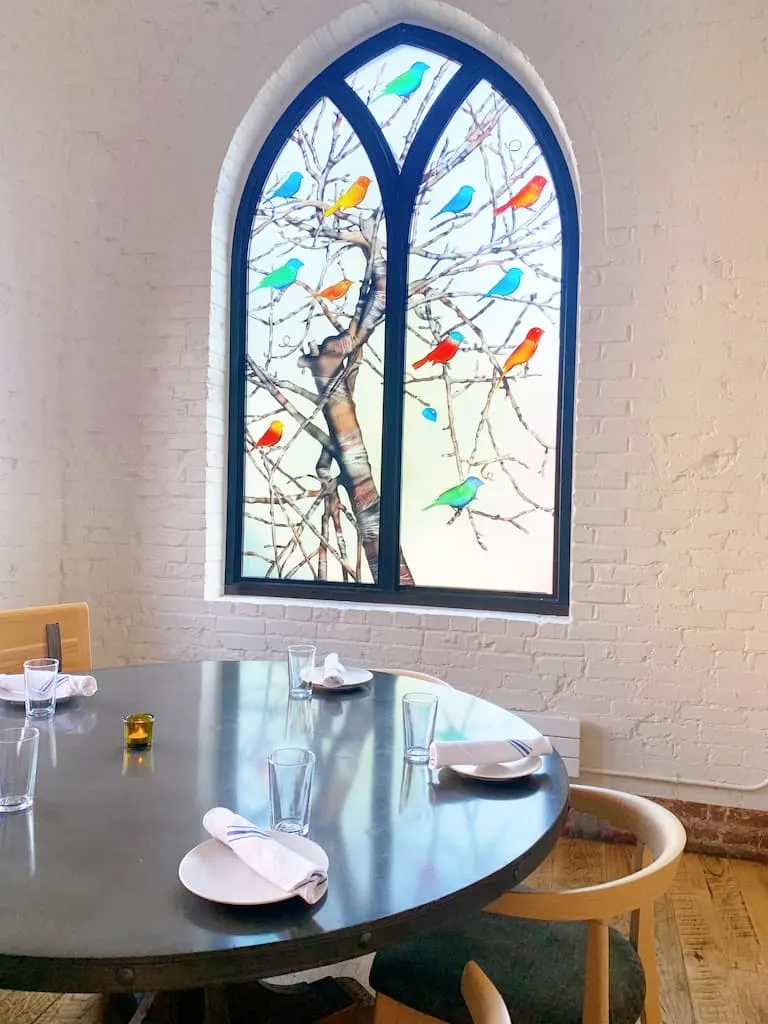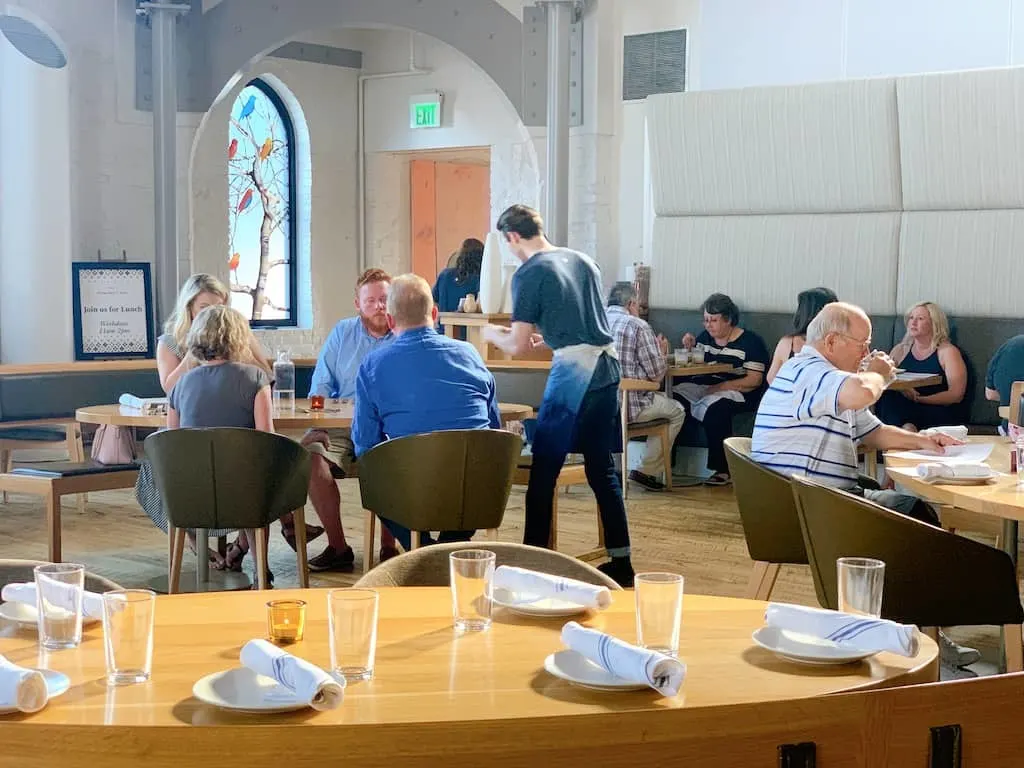 Chef Cooper prefers to serve gluten-free dishes and uses local and sustainable cuisine whenever possible. For dinner, we shared a variety of dishes including the Scallops topped with sweet pea, lion's man mushroom, radish and pine nut and the Burratt made with fresh local peaches, mozzarella and a dash of mint.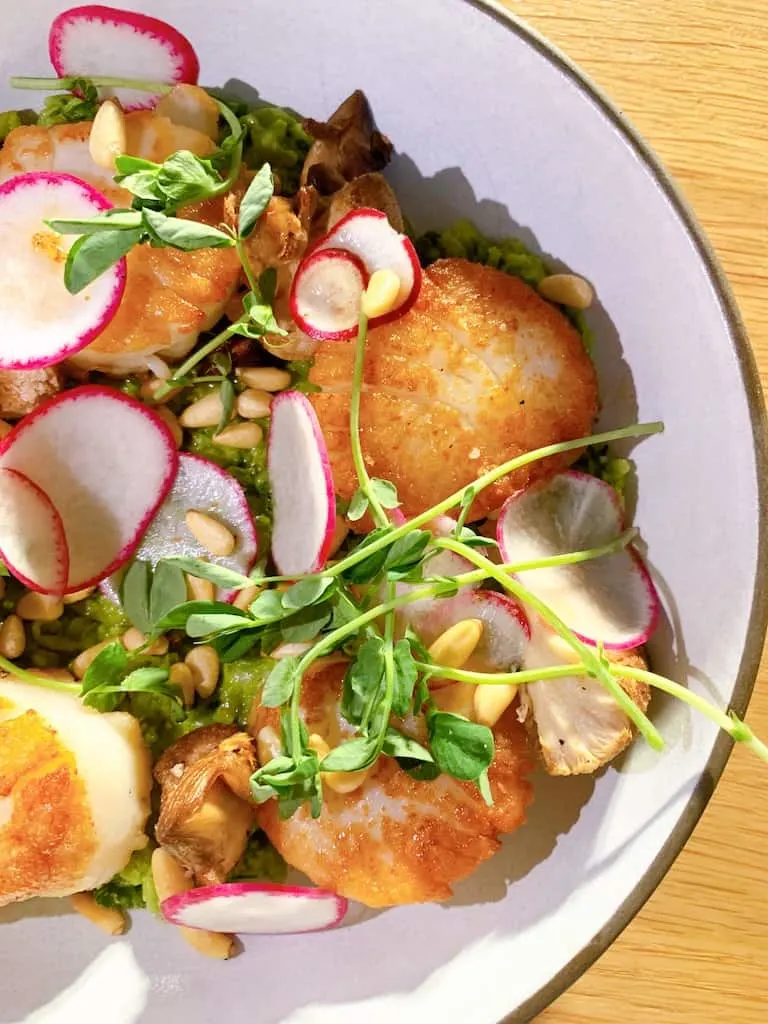 Later that night, we headed over to a new spot in town called Trash Creamery. This funky ice cream shop lets customers play mixologist. The process is simple, choose your flavor or base, then you have the option between a cone or cup, finally, pick from a wide variety of add-ins to "trash it up!"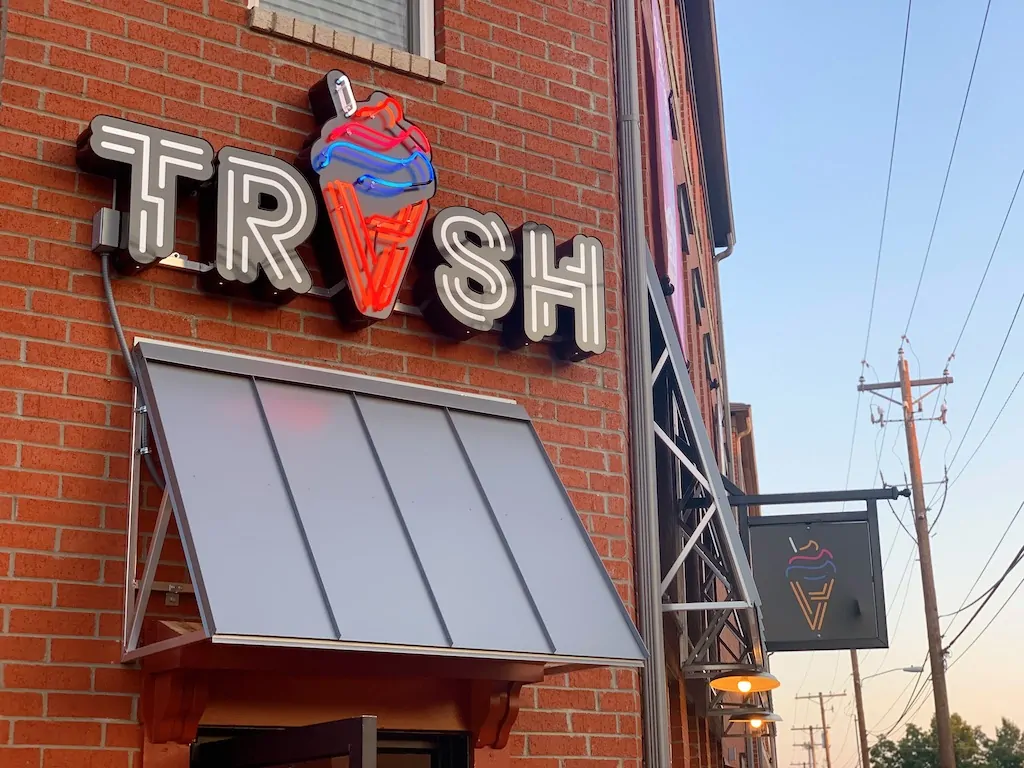 The next morning on Sunday we had breakfast at the full service restaurant proudly named LOUISE. LOUISE is named after Louise M. Thaden who was born in Bentonville in 1905 and took to the skies in 1927. By 1928 she was setting records in the air and breaking barriers for women on the ground. Louise was the first woman to win a National Air Race, the first to take a Bendix Trophy.
LOUISE is located in the Fieldhouse at Thaden Field and serves diner-style breakfast, brunch, lunch and dinner. They have both indoor and outdoor seating facing the runway, providing great views of planes taking off and landing as you enjoy their great food.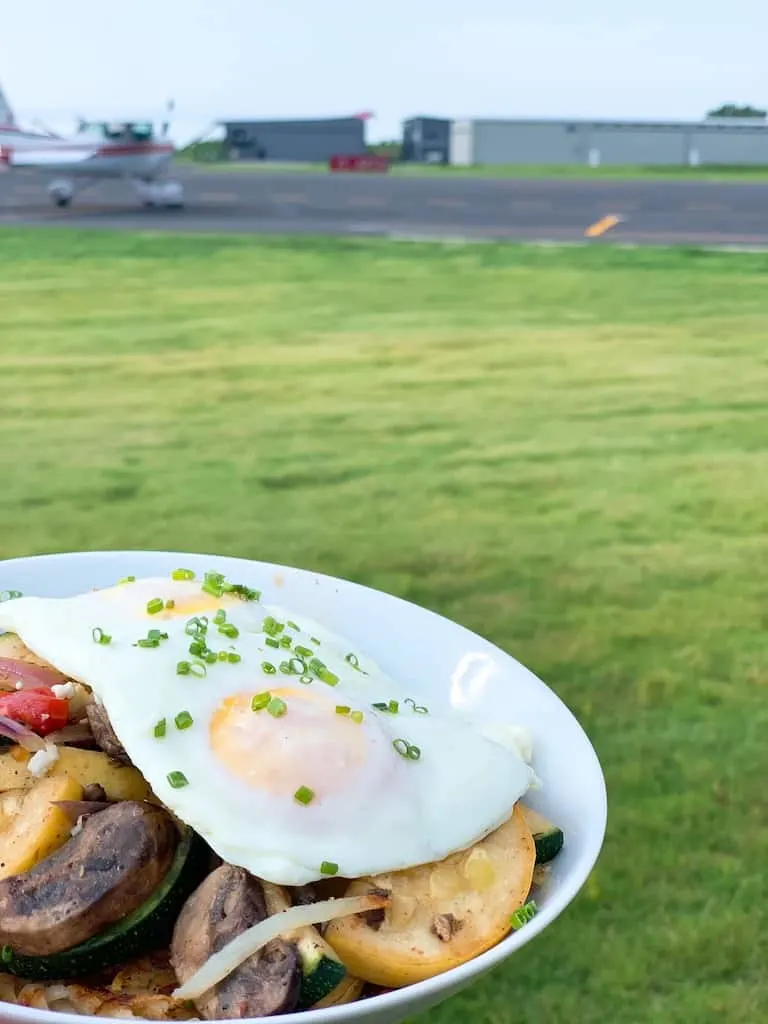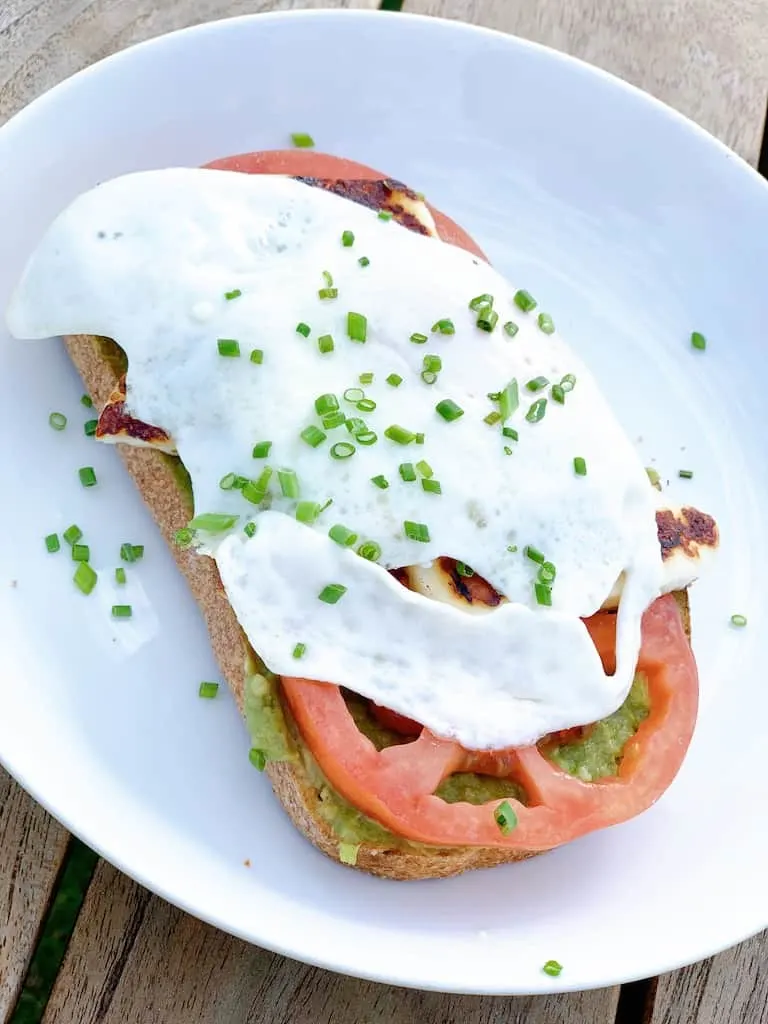 The Fieldhouse is home to a flight school, an exhibition hangar, an FAA knowledge testing center, scenic flights, discovery flights, lawn games, fuel, provisions, bikes, and canoe rentals to paddle out on Lake Bentonville.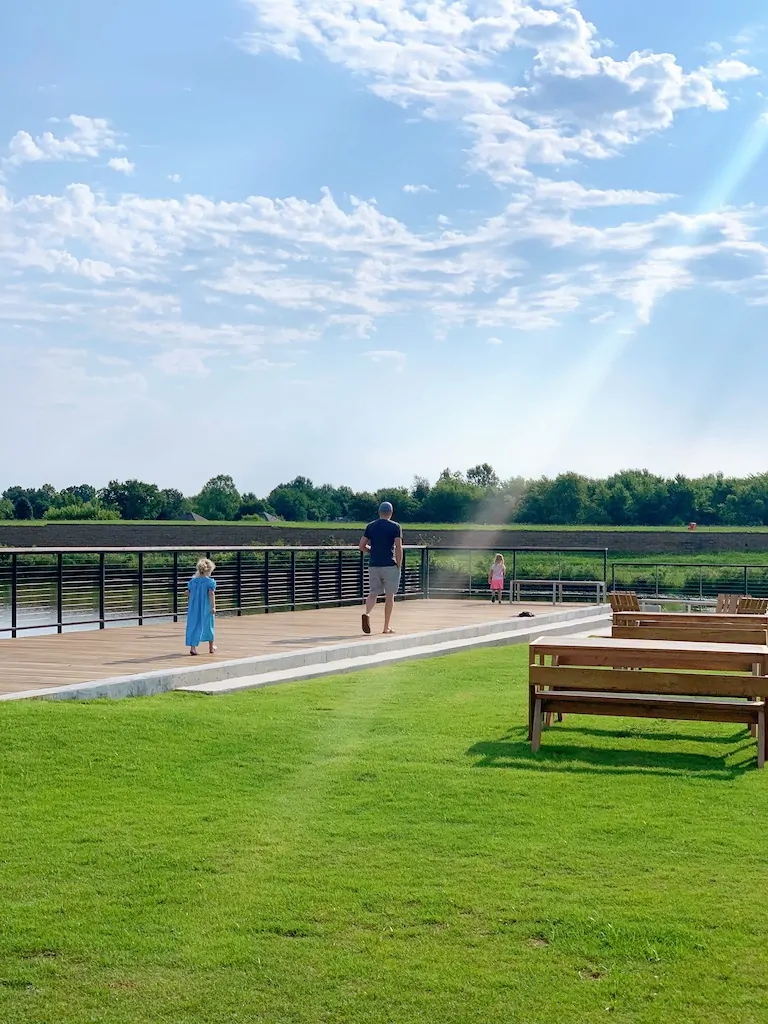 The municipal airport's flight center includes amenities designed to engage the public as well as the aviation community. The 70-by-80-foot exhibit hangar has three to four planes on display at a time and they rotate them periodically so it's always fresh and interesting.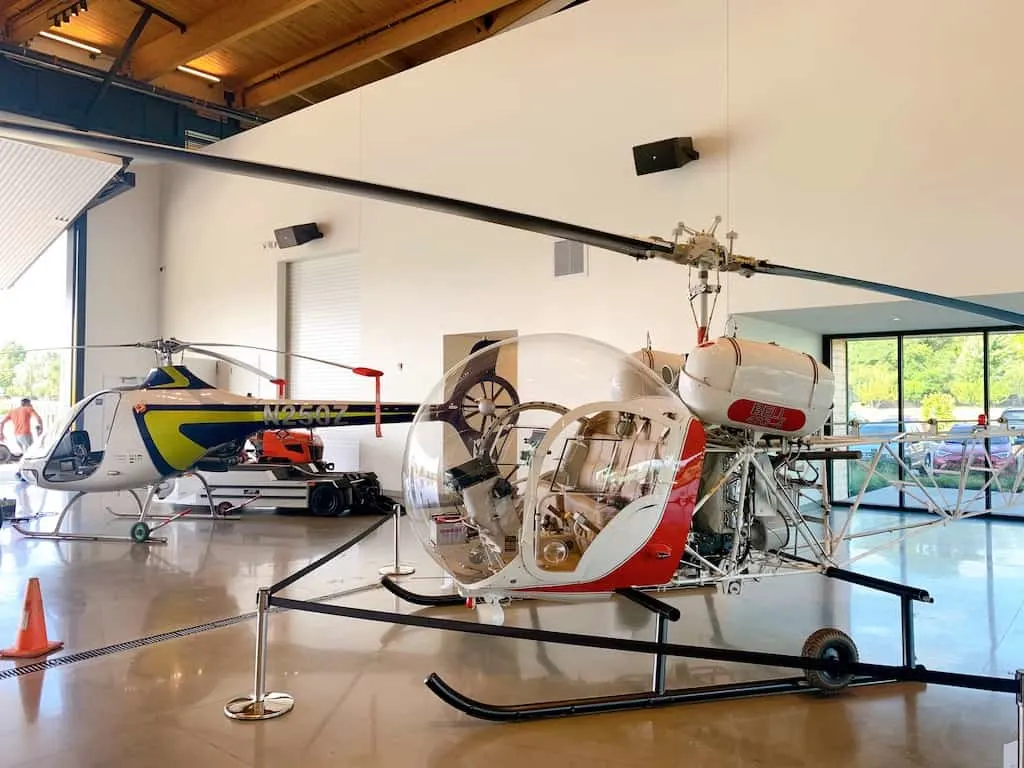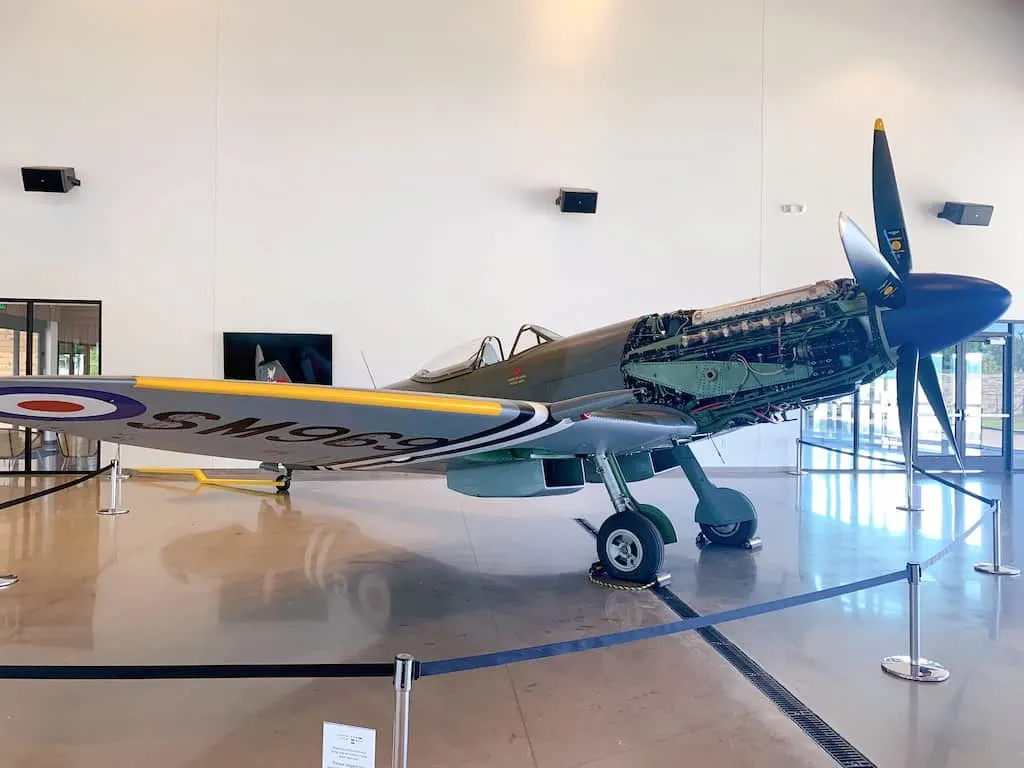 8th Street Marketplace
Local visitors will also enjoy seeing the sites and sounds of 8th Street Market in Bentonville. 8th Street Market is a community-focused food hub where gatherings are grounded in a commitment to community, a shared love of food and drink, and the belief that together, we can all become better. Visitors can sip a chocolate martini at Markham & Fitz, order a fresh tasting acai bowl from Juice Palm or select from a wide variety of artisan cheeses at Sweet Freedom Cheese.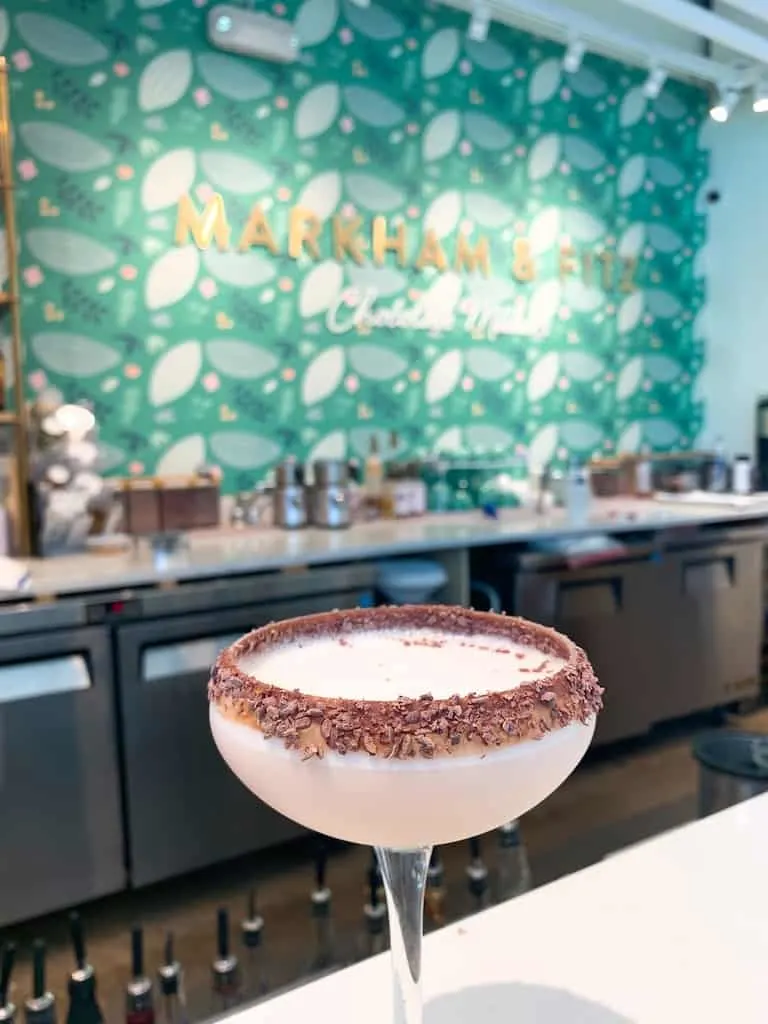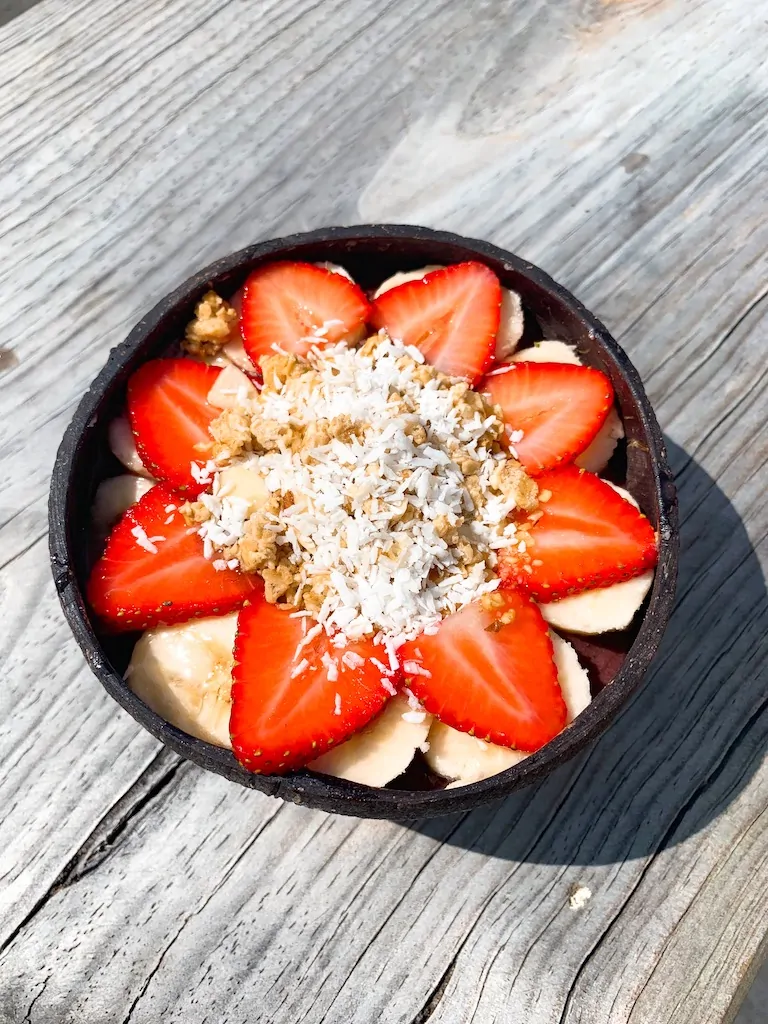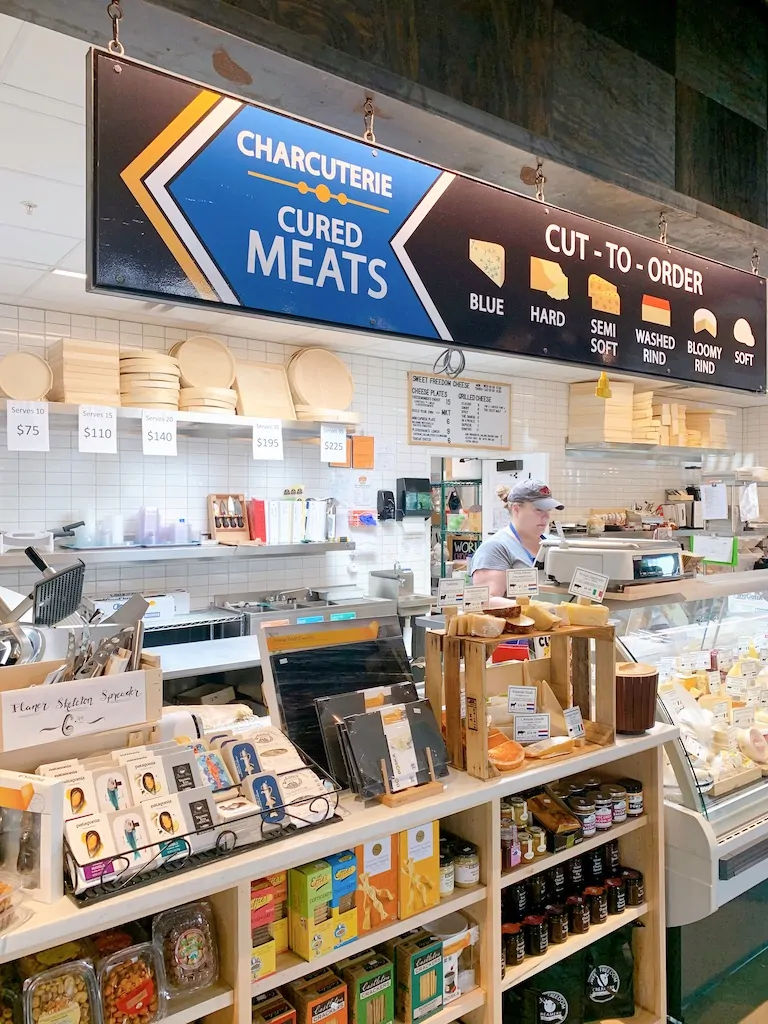 Play Shuffleboard at The Holler
The Holler, which is also located within 8th Street Marketplace, is a unique community space where guests can hang out with friends, play shuffleboard, work comfortably with great coffee, or dine and drink regardless the occasion or time of day. They proudly collaborate with 44 farms for high quality beef, local bakeries for all of their burger buns and pastries, and Airship Coffee for premium coffee beans. Top picks on their menu include the Half and Half Burger, Mac N 'Cheese Burger, Kimchi Burger and The Impossible Burger, a meatless vegan patty.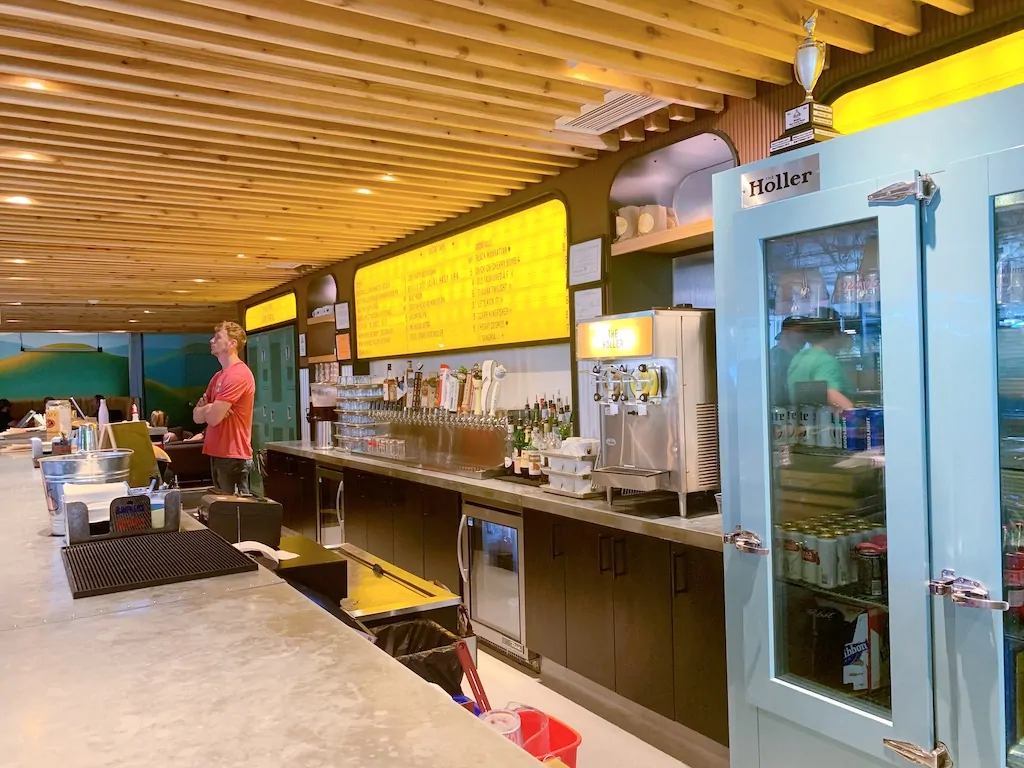 Best Hotels in Bentonville
While in Betonville, we spent four days, three nights at Courtyard by Marriott. It was a clean, quiet and convenient hotel. The staff was extremely helpful and I appreciated the fact that they were very knowledgable about area. In early 2020, the hotel has plans for a beautiful, newly renovated property with a sleek new exterior, rooms with tile showers, new décor and furnishing, expanded exercise facility and more meeting space. I look forward to a return visit.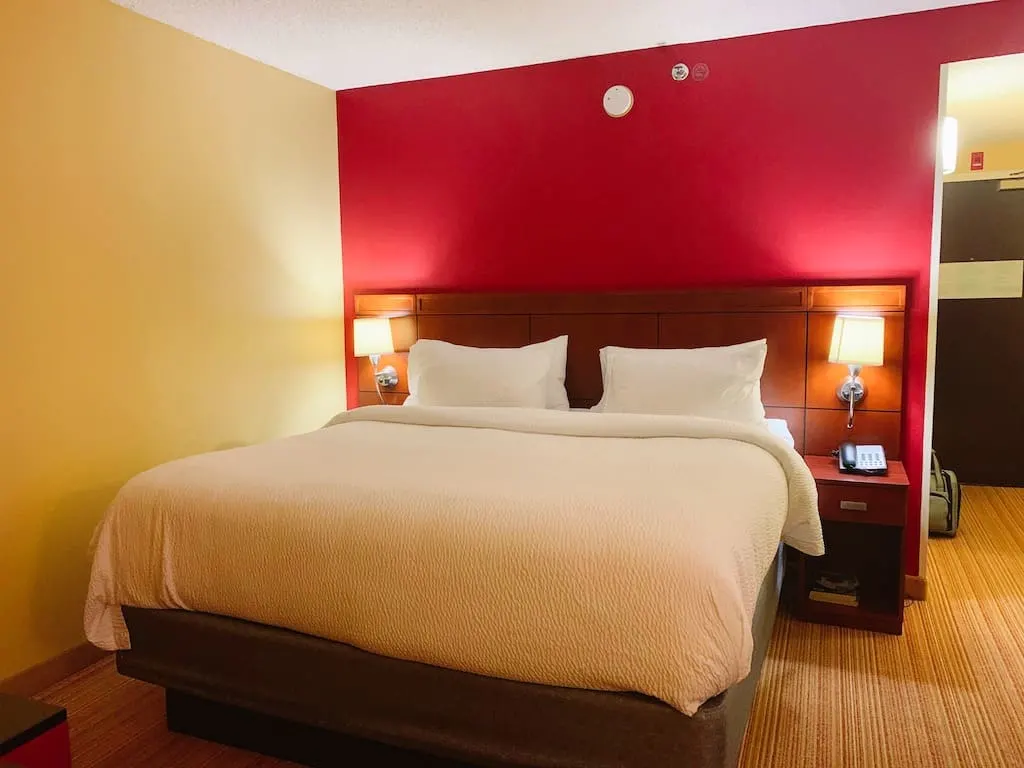 To learn more about your Bentonville, Arkansas, and to plan your next vacation to this new American town on the map, visit VisitBentonville.com.
Happy Field Tripping!
Jilleen