Sponsored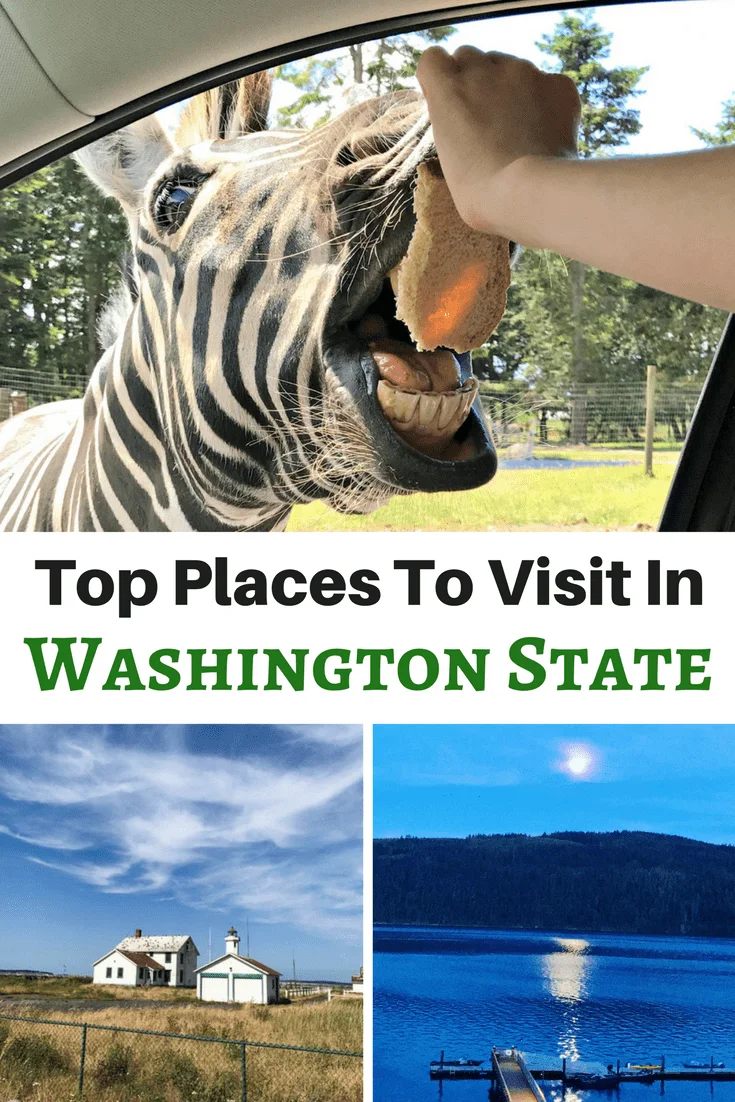 Earlier this summer, my family and I went on a week long vacation to Washington State. We went experienced all sorts of escapades from feeding a life-size zebra out of the front window of our car to touring a historic lighthouse in Port Townsend, Washington to hiking Hurricane Ridge in Olympic National Park. Since everyone got to pick only one place to visit, we were up for an adventure all week long!
Point Wilson Lighthouse in Port Townsend
First on the agenda, was a drive by tour of Point Wilson Lighthouse in Port Townsend. Situated two miles northwest of historic Port Townsend in Fort Worden State Park, Point Wilson Lighthouse was built in 1914 and is the tallest tower on Puget Sound. If you study lighthouses, you will find that Point Wilson Lighthouse is a classic Northwestern model and is on the National Register of Historic Places. Today, volunteers from the Coast Guard Auxiliary maintain the property and conduct tours during certain times of the year.
After arriving at the lighthouse, we got out of our 2017 Mazda CX-5 rental for the week and enjoyed the breathtaking view. It was stunning! I could see year's of nautical history before my every eyes. There was even a small playset on the property that the inn keeper's children use to play on. I imagined it was magical to grow up and live right next door to a real lighthouse. Almost like something out of a fairy tale!
I was thankful to the 2017 Mazda CX-5 for getting us to the lighthouse safely and in a timely manner. Since I didn't know where I was going, I was very nervous about driving through the country and on unfamiliar roads. However, with the vehicle's 5-star safety technology such as Lane Departure Warning with Lane Keep Assist, Smart Brake Support and Blind Spot Monitoring with Rear Cross Traffic Alert, I had nothing to fear. The comfortable compact crossover SUV got us there in one piece, despite my nerves!
Olympic Game Farm in Sequim Washington
Amazingly, Field Trip Boy and Field Trip Girl wanted to do something together for once and took a drive-thru tour of Olympic Game Farm in Sequim, Washington. On the tour, animals put their heads in your car and gallop alongside as you drive less than 5 miles per hour on the gravel road.
You will be able to see llamas, bison, yaks, waving bears, deer, elk and gigantic bison. Most of the animals will come up to your car to be fed, while the bears are really good at catching the bread pieces behind the fence.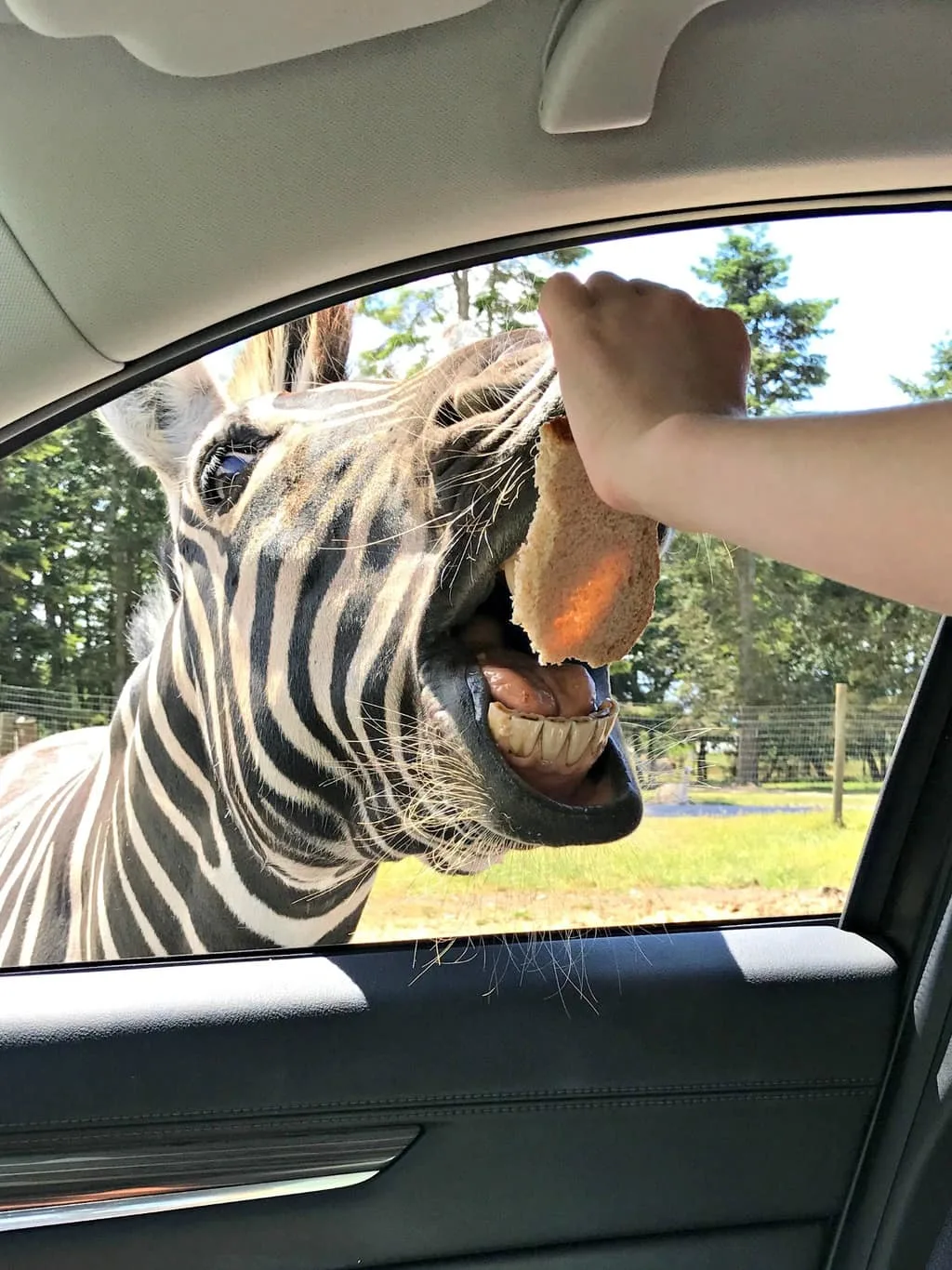 To feed the animals, you need to bring your own wheat bread or purchase loaves on site for $2/each. I recommend buying at least three loaves per vehicle. They also have a lot of signs warning people not to stop on the path, as the animals can crowd around your car and make it hard to get moving again. So, just keep a fair distance between you and the care in front of you and you'll be fine.
After the tour, we got out of our car and walked around the small petting zoo, fresh water aquarium and toured the historic Disney Barn.
If you plan to visit Olympic Game Farm, I recommend driving a vehicle like the Mazda CX-5, which has the intelligent all-wheel-drive system. This system allows the car to automatically enhance traction and handle control on gravel roads like on the farm.
I also found the head up display useful, because I was able to monitor how fast I was driving while my family fed the animals. We even played a track from the movie Zootopia on the BOSE® 10-speaker surround sound system to get into the spirit!
Overall, we had a fantastic time on our Washington vacation and look forward to returning to the Pacific Northwest in the future. We were also grateful to drive the roomy 5- passenger 2017 Mazda CX-5 and tour the area in style.
To learn more about the 2017 Mazda CX-5, which transcends its class with elegant design and a class-above sophistication, visit www.mazdausa.com.
Happy Field Tripping!
Jilleen