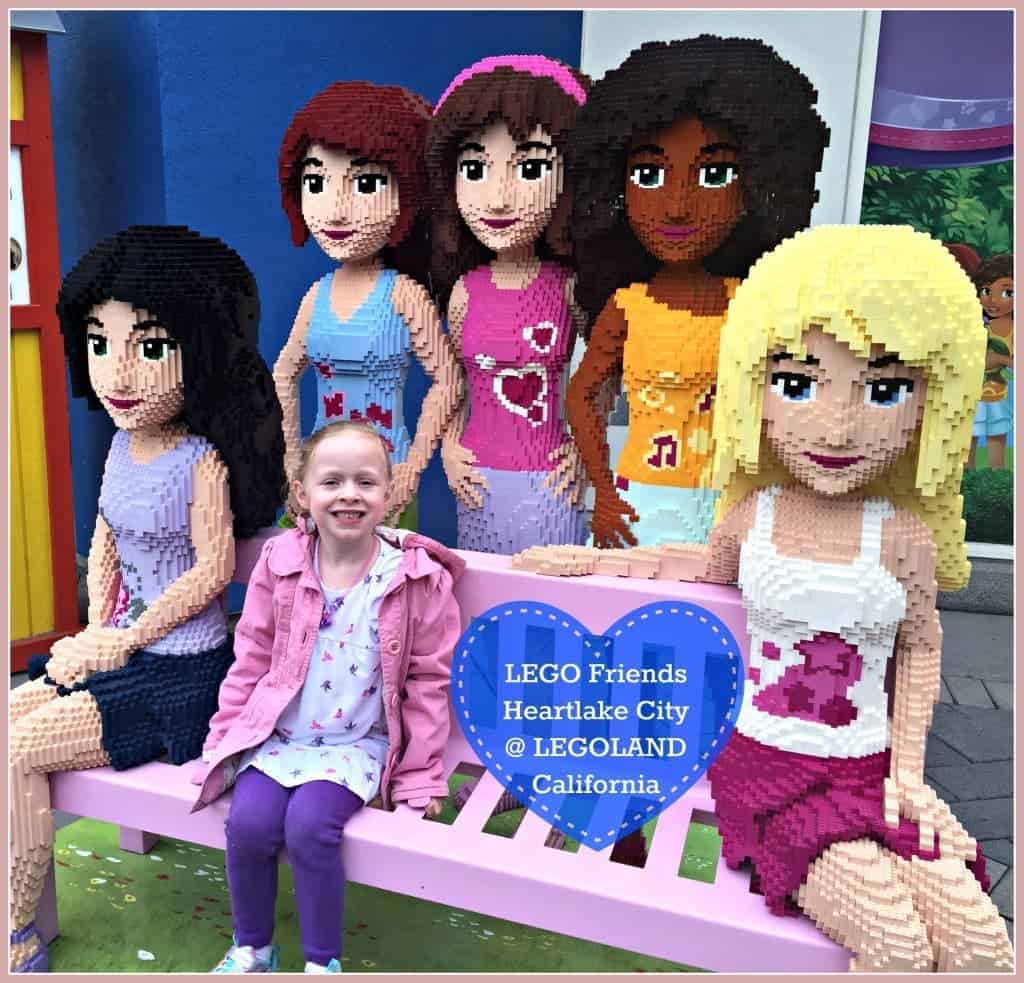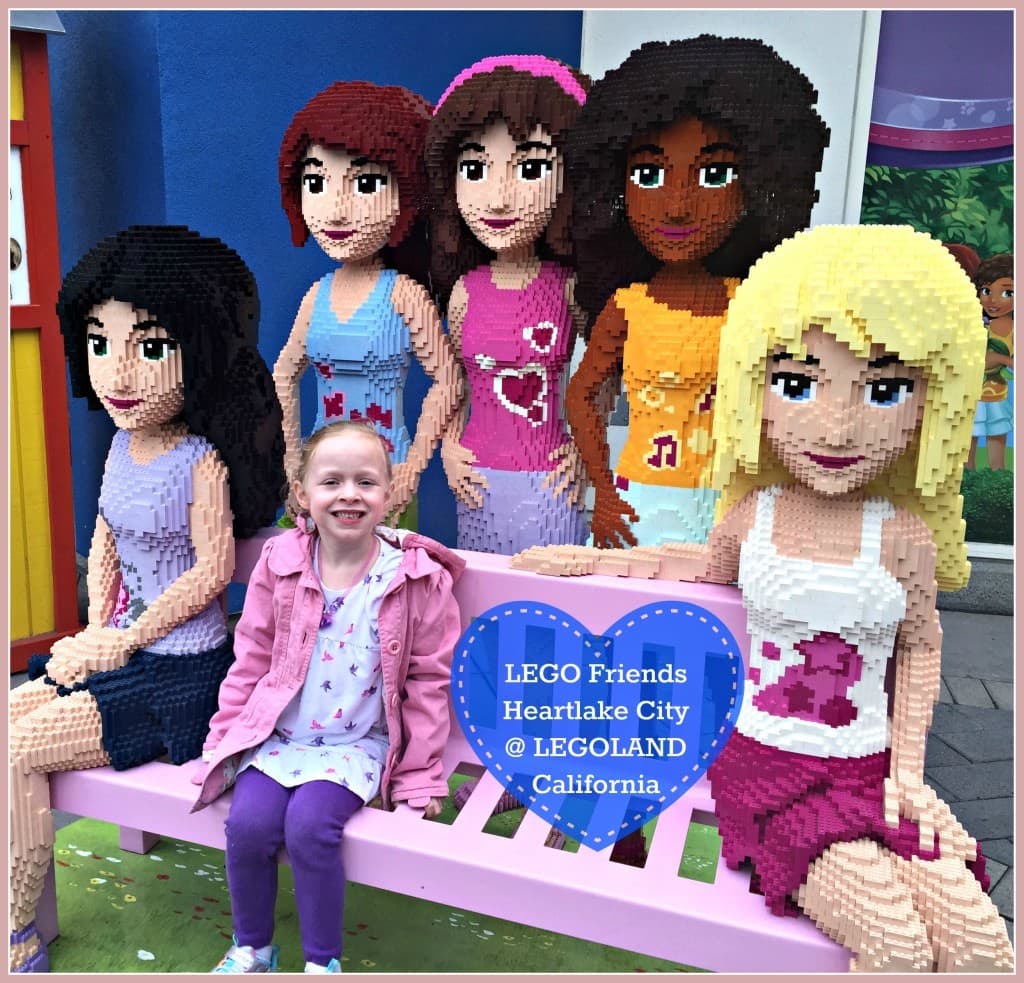 On Thursday, we were invited by LEGOLAND California to experience a new area of the park called Heartlake City!
Heartlake City is based on one of the LEGO Group's hottest toy lines "LEGO Friends", which focuses on the lives and personalities of five girls: Mia, Olivia, Andrea, Stephanie and Emma.
Field Trip Girl has been a fan of LEGO Friends for some time now, so this invitation was right up her alley!
Heartlake City encouraged us to sing along with Andrea at her tour bus, stroll through LEGO horse stables, take part in a building activity at one of the LEGO brick tables, go for a horseback ride on the Park's first carousel and cool off by splashing around in the fountain.
The adventures were endless as we enjoyed living like a LEGO Friend for a day!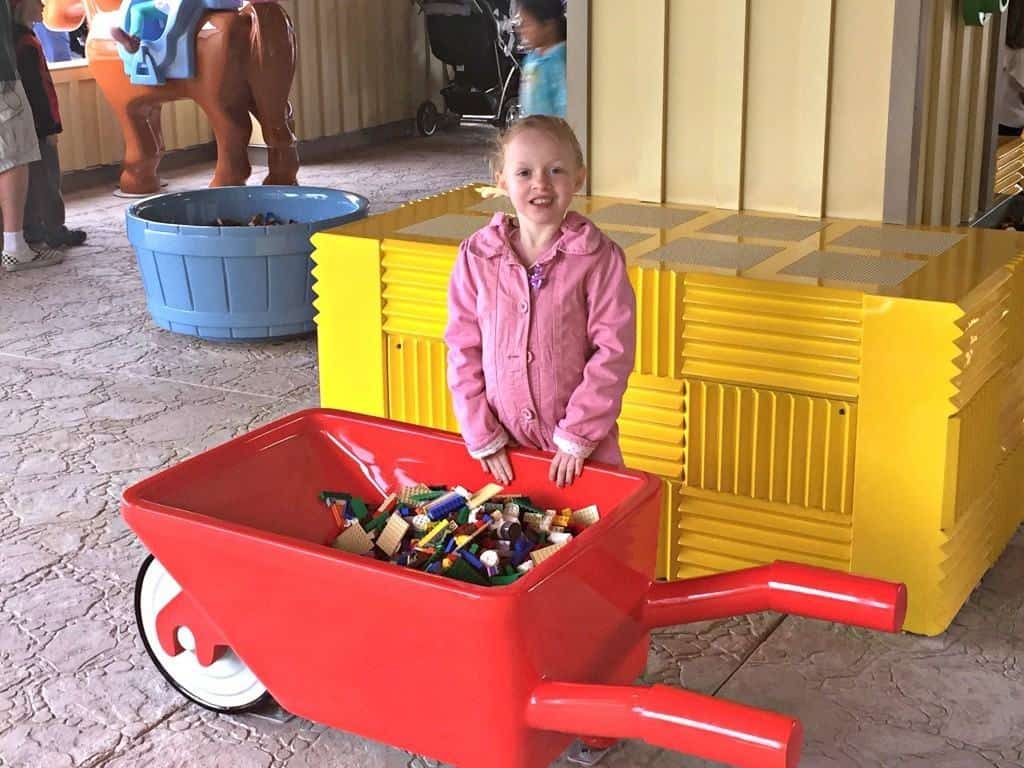 Our first stop in Heartlake City was a visit to the Heartlake horse stables. Here Field Trip Girl built her own horse and put it on a vibrating LEGO activity table to gallop around. It was cute to watch her play and say "giddy-up horsey"!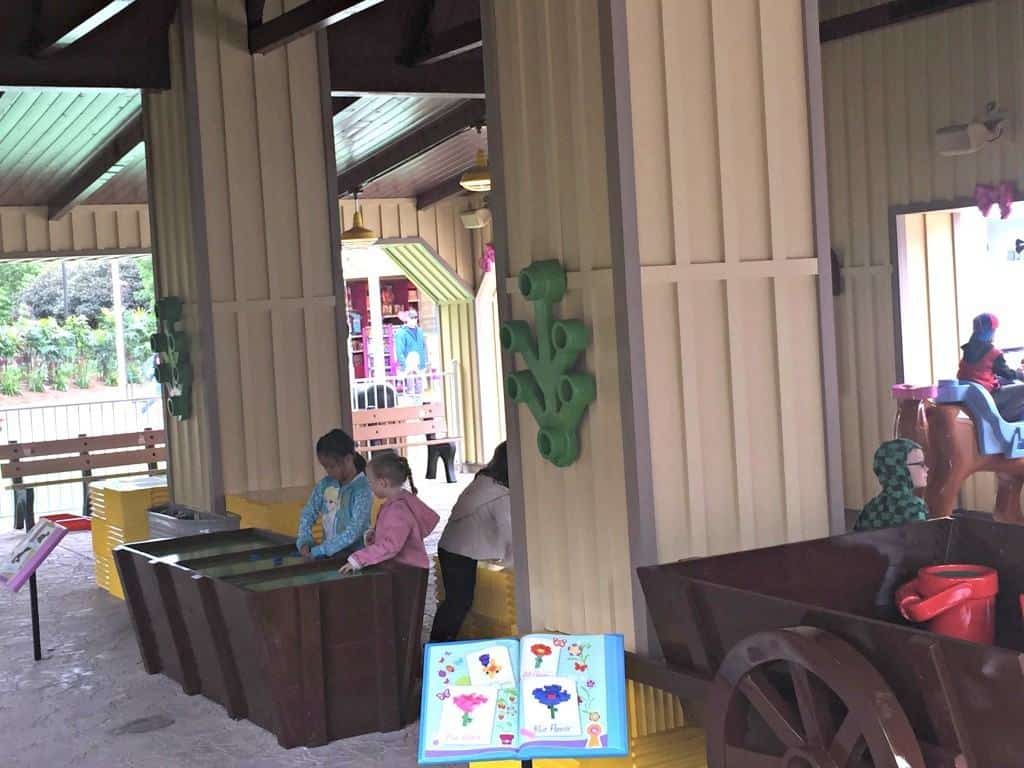 Next Field Trip Girl took a ride on the stable's picturesque horse. Make sure to say "cheese" for the professional photographer. Afterwards you can pick up your photo on the way out of the park.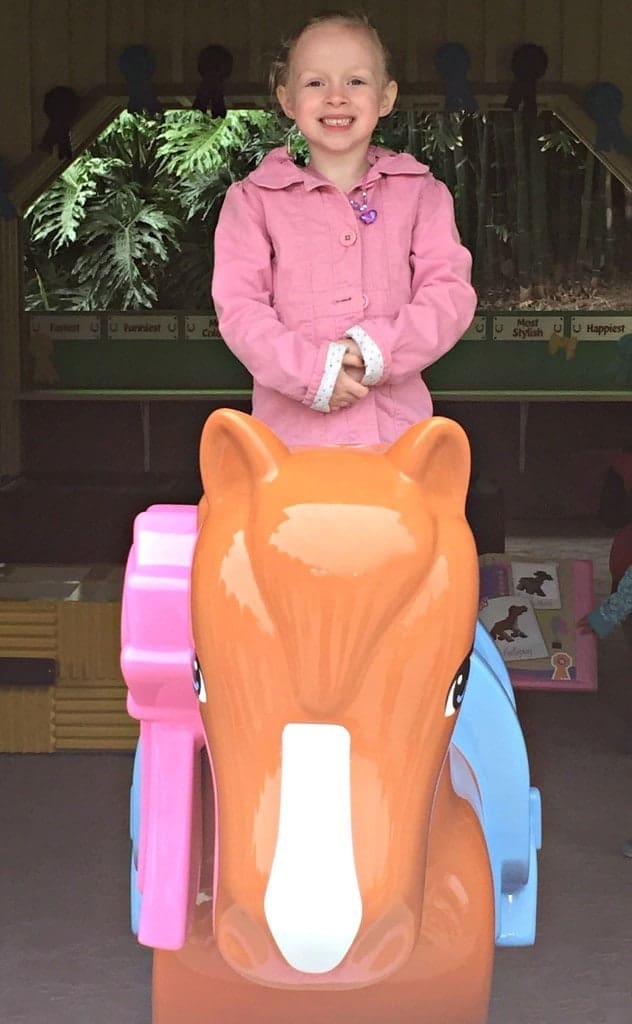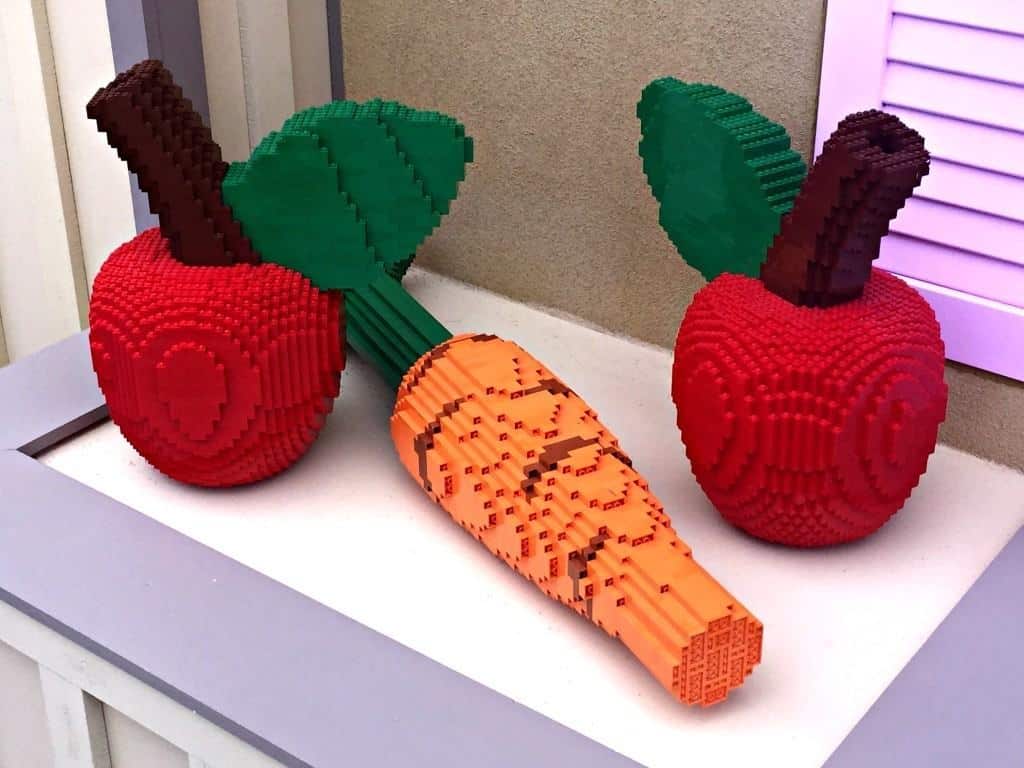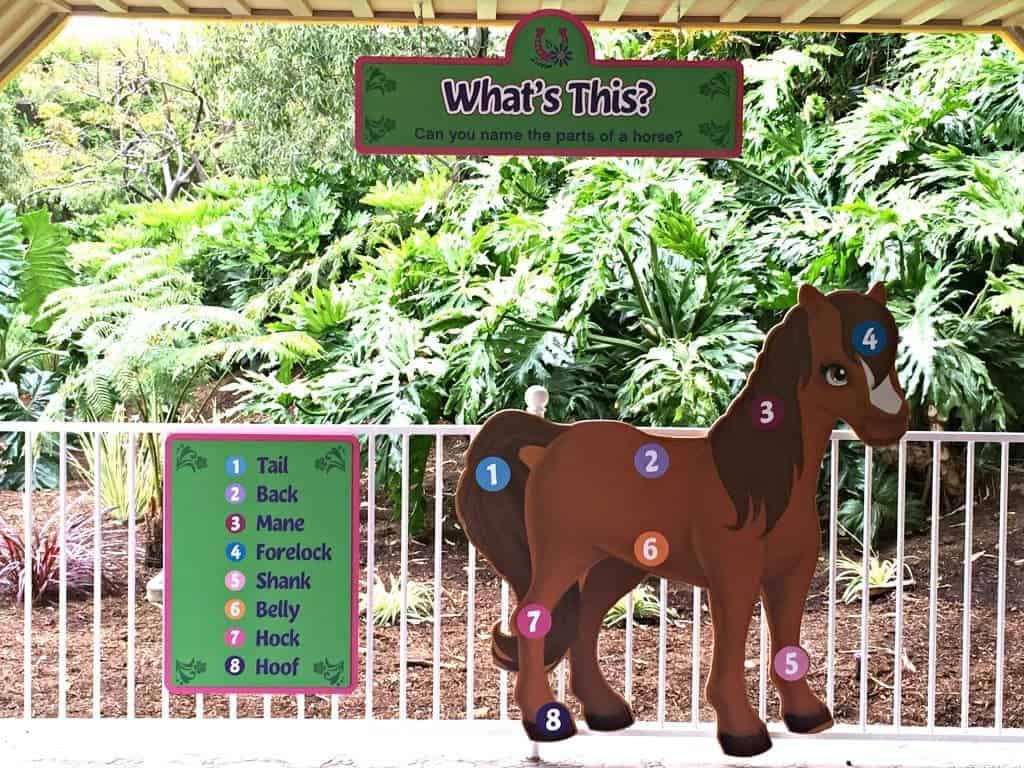 After strolling through the horse stables, we saw LEGO® Friends to The Rescue on the Friends Forever stage. Children can choose to either sit on the ground or get on top of their parent's shoulders to see the show.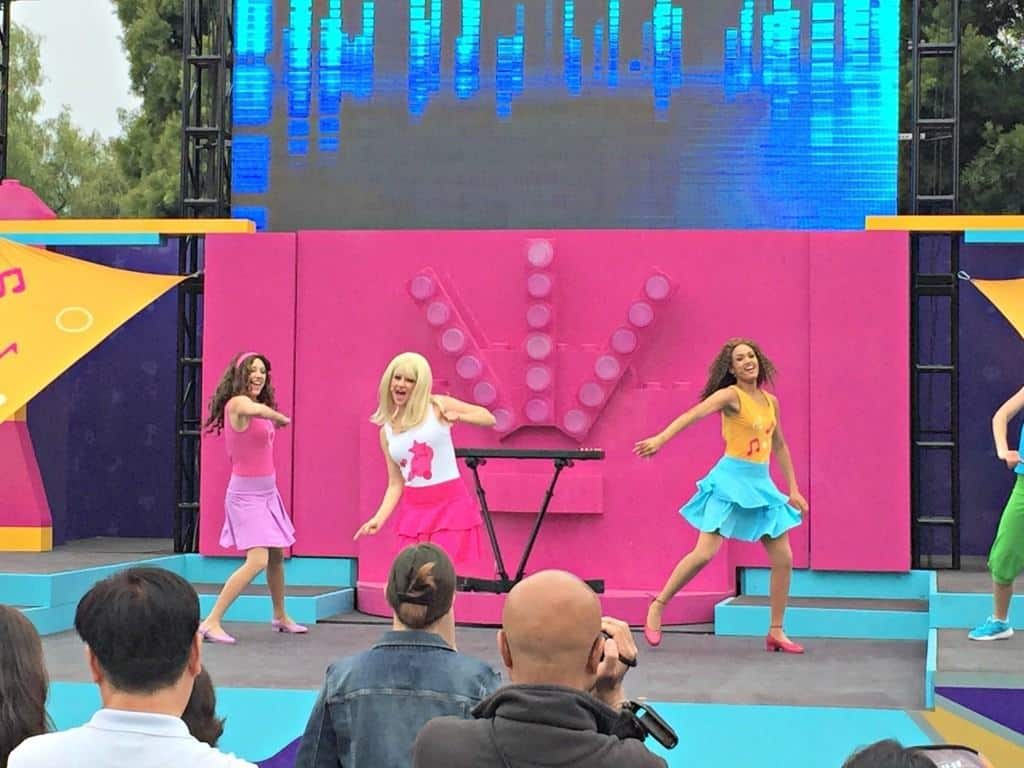 Guests also have opportunity to meet the LEGO friends in between show times.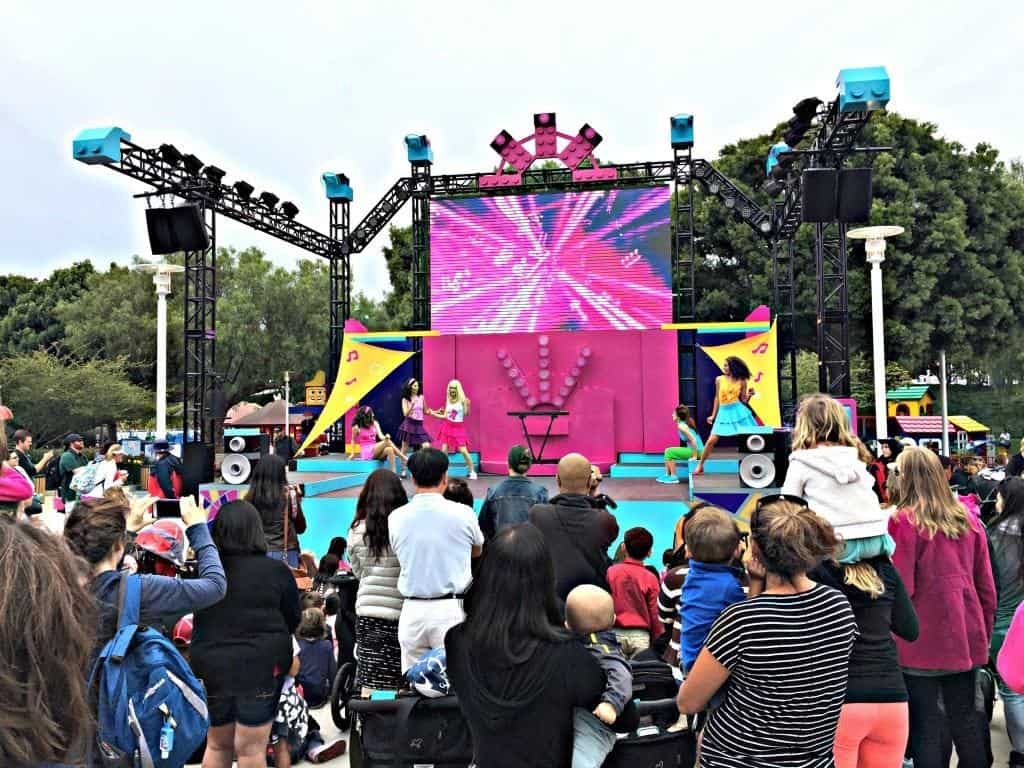 While at the Park, Field Trip Girl really enjoyed taking pictures with some of her favorite LEGO Friend statues. I can see how there's a little bit of each LEGO Friend's personality in her!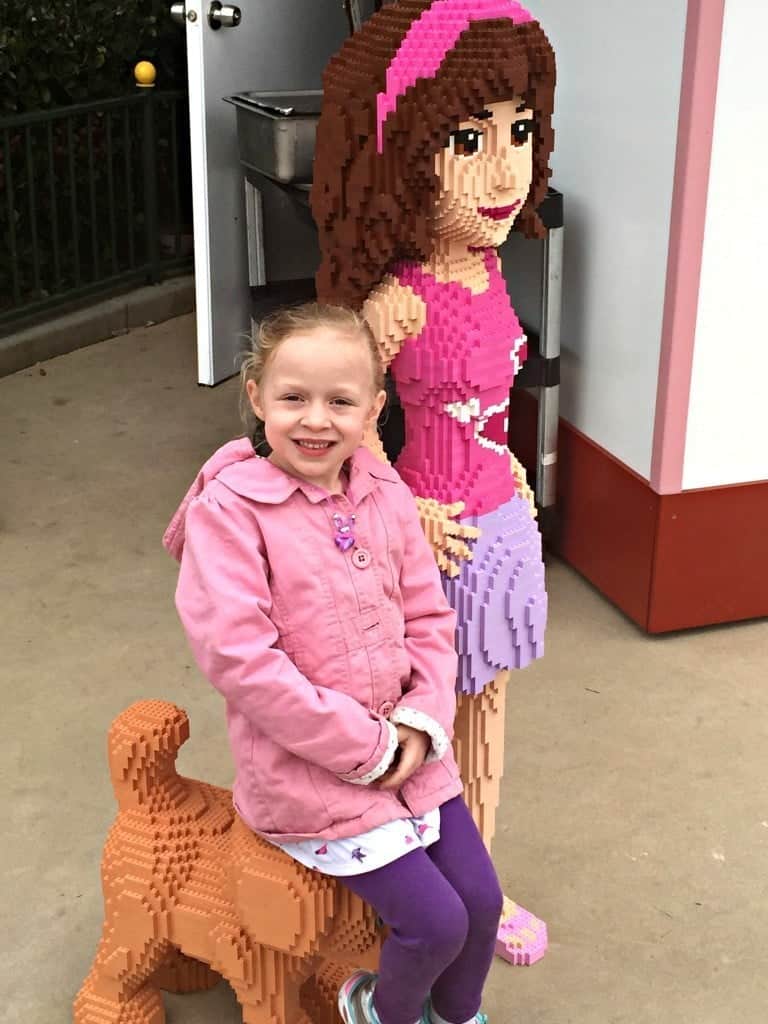 Field Trip Girl loves to build and create new inventions with her LEGOs. So does Olivia! Olivia, the smart one of the group, loves school, books, inventions, her friends, nature and hiking. With a dream of winning the Nobel Prize, Olivia wants to be an inventor of sorts, archeologist, a high-tech innovator or even a robot maker.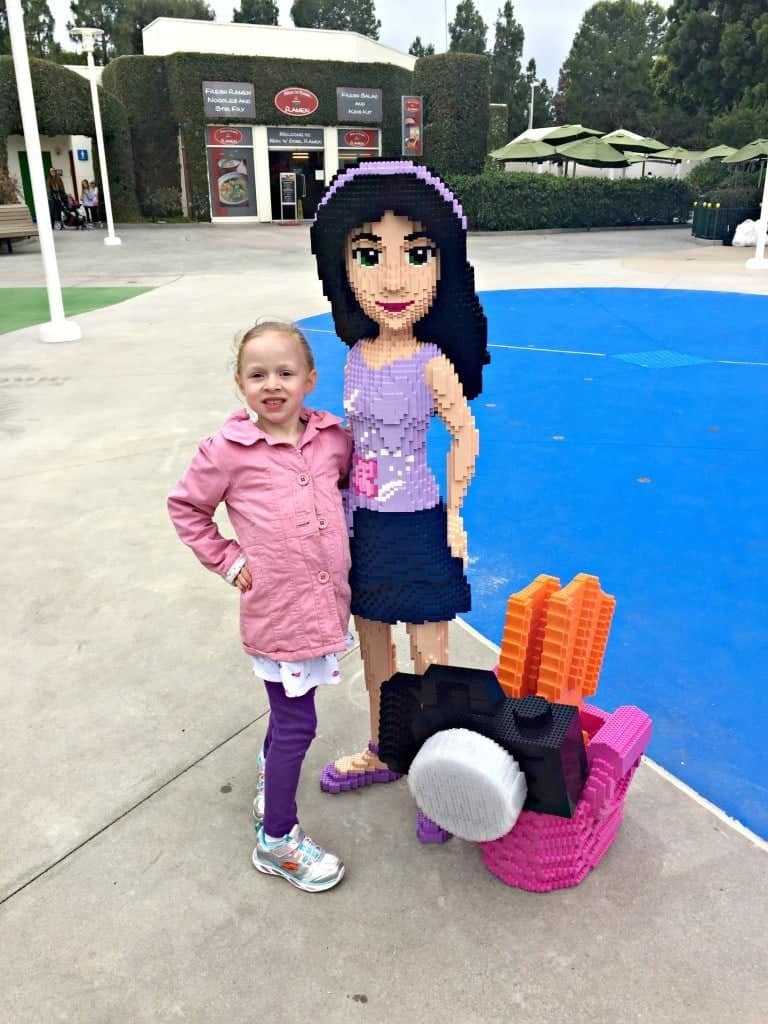 With dreams to be a clothing and jewelry designer, Emma loves crafts, interior decorating, remodeling and even horseback jumping! Emma is also great at giving makeovers and doing yoga and although she is forgetful, she will never leave home with clothes and accessories that don't match. Emma needs to come over and play with Field Trip Girl sometime! The two would be best of friends!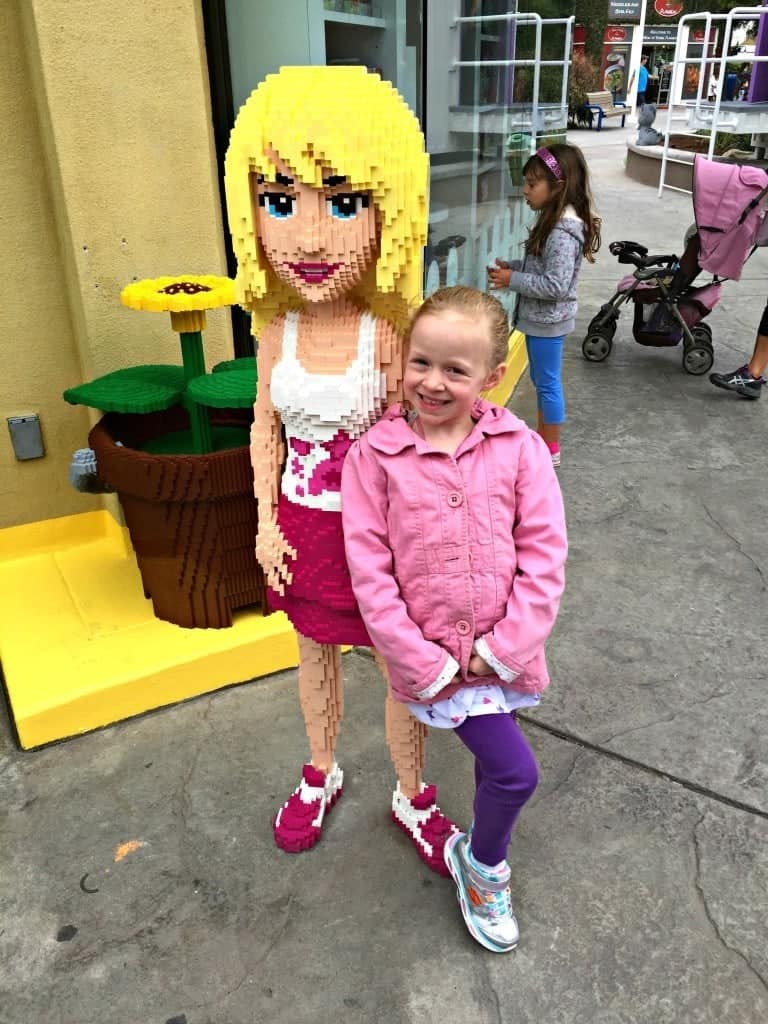 Stephanie is quite the social butterfly and enjoys playing soccer for her school's team at Heartlake High. Field Trip Girl starts soccer in the fall! Stephanie also enjoys planning, organizing, talking to people and having fun at parties. Field Trip Girl has been planning her upcoming birthday party for over a year now!
Heartlake City also has several new LEGO models including lady bugs, rabbits, flowers, carrots, microphones and first place ribbons.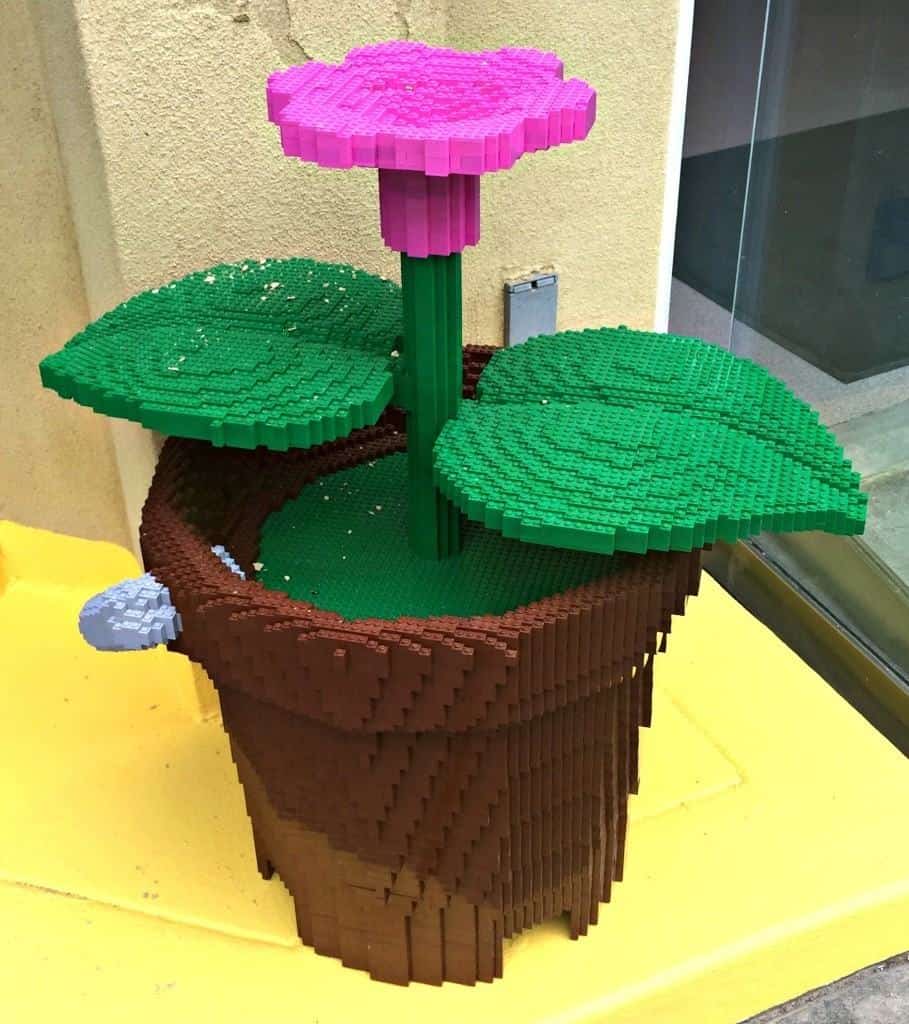 This rabbit is made up of 5,000 LEGO bricks!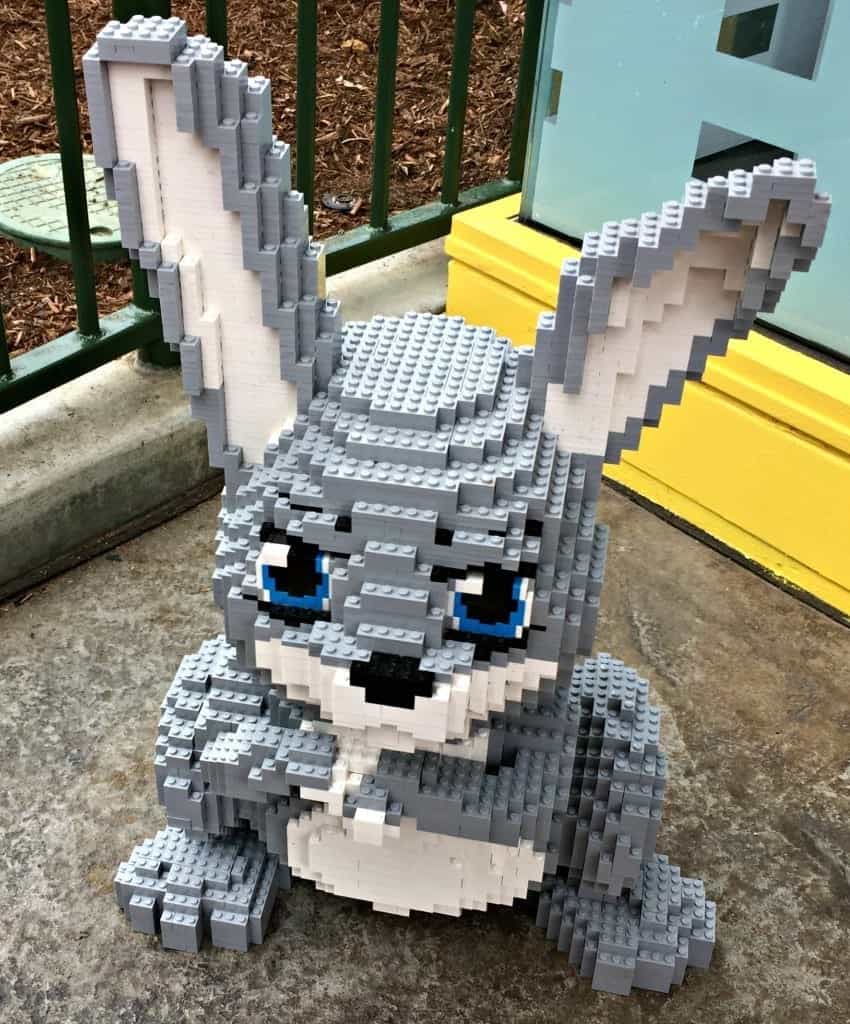 After visiting with the LEGO Friends statues, Field Trip Girl took a ride on the fun carousel in Mia's Riding Camp. There are more than 60 horses to choose from!
Heartlake City has two new dining options for visitors too:
Wok 'N' Bowl Ramen – Offers a variety of different food options such as ramen noodles with pork belly or chicken and fresh vegetables, stir fry and an assortment of kids meals.
City Park Creperie – Provides guests the perfect solution to satisfy their sweet tooth! There are four crêpes available: powdered sugar, Nutella, Nutella and bananas and berries.
Our final stop on our journey through Heartlake City was a visit to Heartlake City Boutique!
It is the best location in the Park for guests to shop for LEGO Friends toys and products. I found several new LEGO Friends products that I have never seen at my local retailer. So guess who did some early Christmas shopping?!!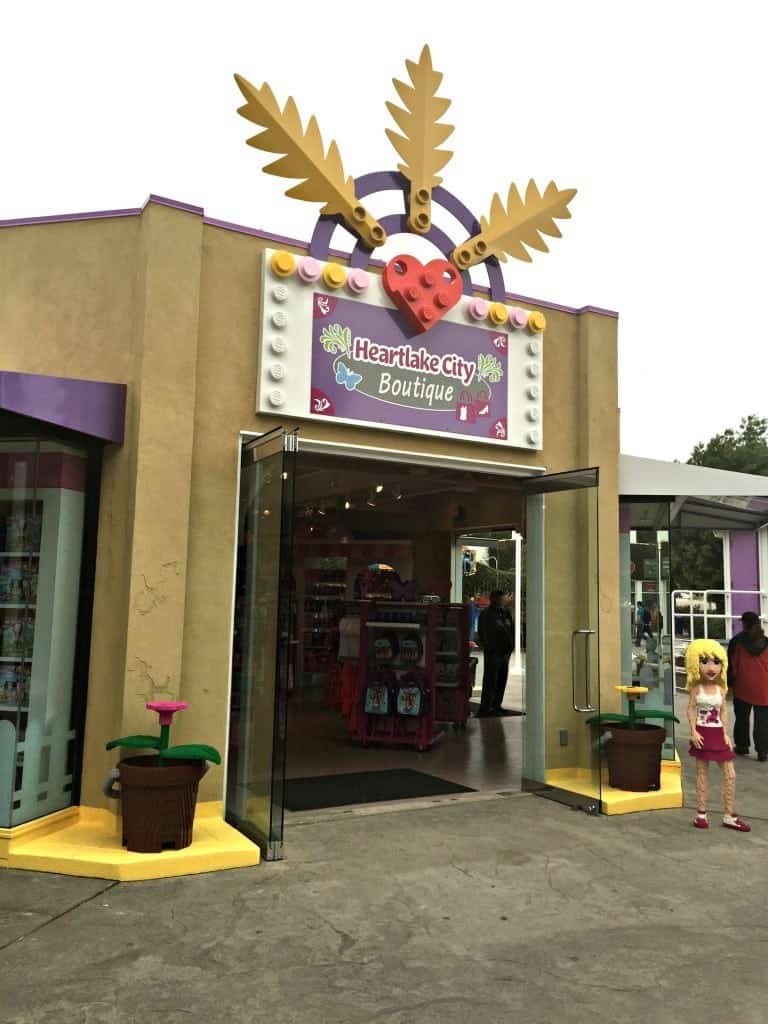 Guests can also view the trendy LEGO Friends hot air balloon featured inside the center of the store.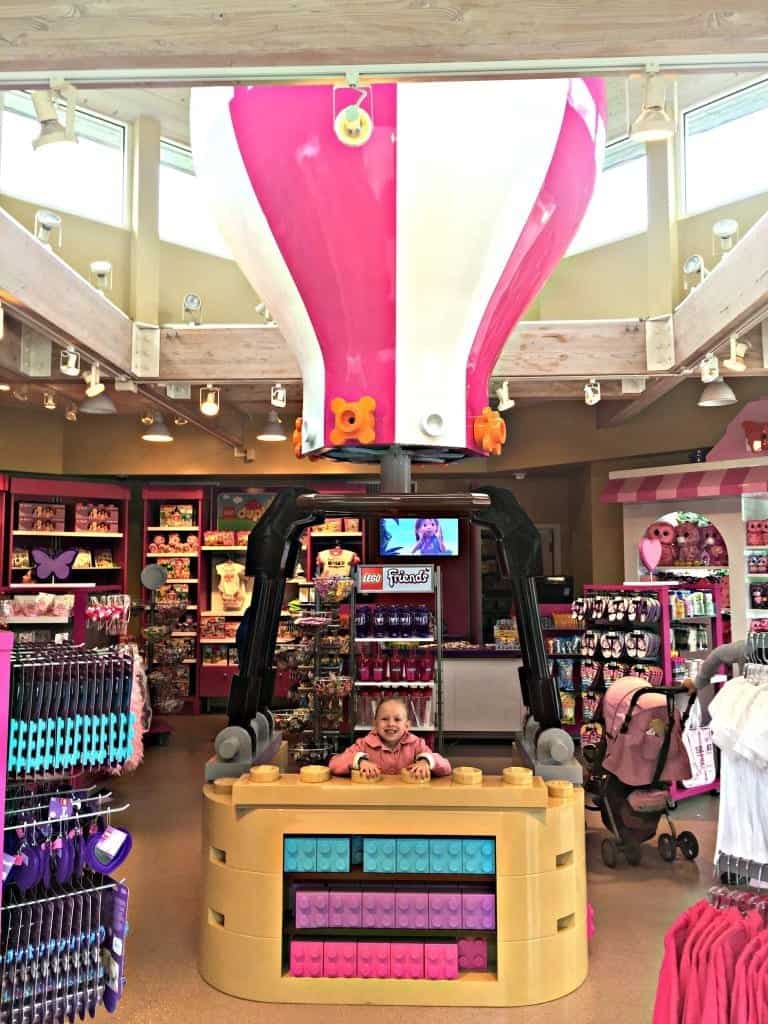 For your information, a visit to LEGO Friends Heartlake City is included in the normal price of admission.
To plan your next visit go to http://california.legoland.com/en/LEGOFriends/
Happy Field Tripping!
Jilleen
Disclosure: We were invited as special guests to a LEGOLAND media event to help facilitate this post. All points of view are my own.