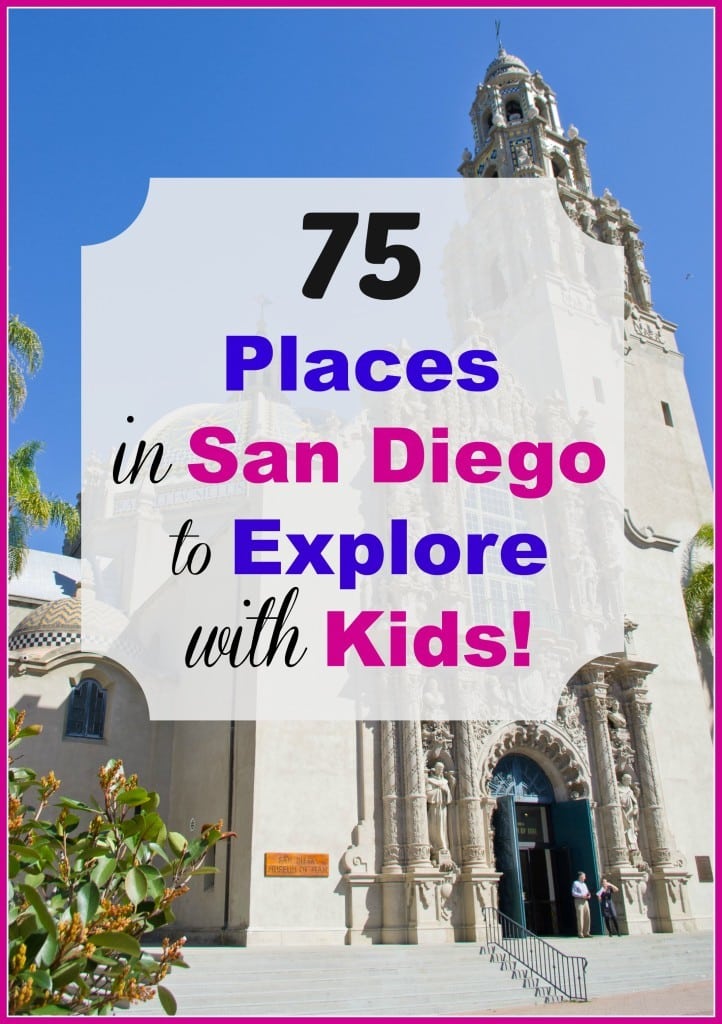 Awe, San Diego!  It is beautiful city home to numerous picturesque beaches and alluring coastal landscapes.
However, did you know that San Diego is also a very kid-friendly city that caters to a broad, diverse range of interests and subjects.  Wherever your children's interest may lie, you're sure to find a place in San Diego, that will provide them with deeper insight, engagement and inspiration.  From the fine arts, including classical, contemporary and folk art, to science and natural history, San Diego offers an abundance of options for children.
Therefore, I have compiled a list of 75 kid-friendly places in San Diego County that love little visitors and hosts field trips for students.  Some of them are free.  Some cost a few dollars.  And as always, you know your children best, so please call ahead of time to make sure it is an appropriate venue to take your own family!