Driving the stretch of Highway One between San Francisco and Los Angeles, California is the best place for a scenic drive and the dream of many travelers. A little planning can help make a good trip into a great one. Here are some of the best road trips first-time visitors can take on the California coast of the Pacific ocean.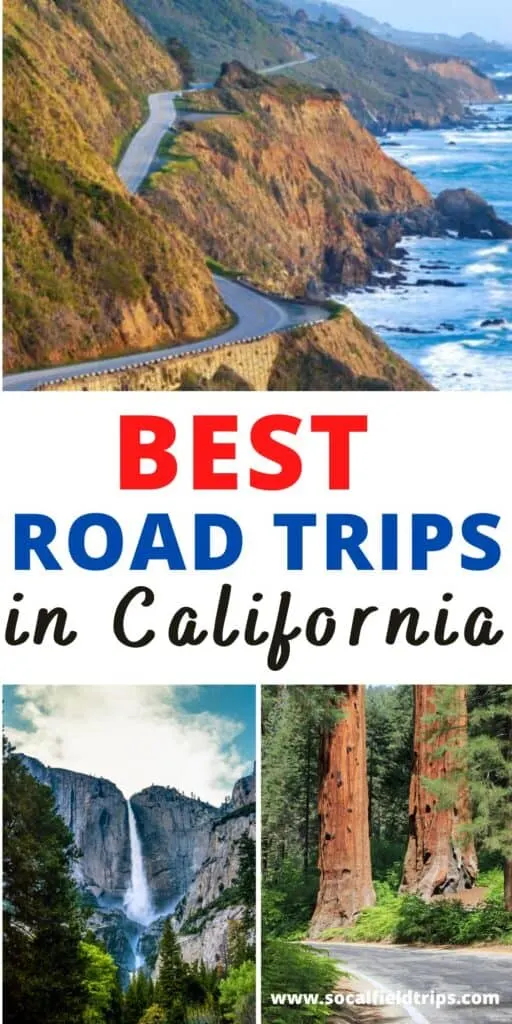 When to Drive Highway One
California is one of the best places to visit and is indeed temperate and fairly warm year-round. However, the farther north you go, the more likely you are to run into cold and fog. Summer can provide some of the foggiest weather and the most tourists. A better time to go is in the fall. Either way, bring a sweater for chilly evenings!
It is good to keep in mind that Highway One is a small, curvy, two-lane road that passes through many less populated areas. Drivers not used to mountain driving, let alone driving on the side of a cliff, will probably want to avoid driving at night. It is wise to plan and leave plenty of time for possible delays. Certain areas, like Devil's Slide just south of Pacifica, are especially prone to rockslides and road closures.
How Long it Takes to Drive Highway One
One of the biggest vacation mistakes people make is trying to do too much. In the case of State Highway One, some of the best stops are a few ways off the highway. Even the close attractions may take longer than expected. Visiting Hearst Castle, for example, requires 2 to 3 hours minimum.
In ideal conditions, the drive between Los Angeles and San Francisco on Highway One takes about eight hours. A two-day trip requires only four hours of driving per day but doesn't leave enough time for any significant stops – just enough to see the coastal scenery. A three-day trip leaves enough time for one or two longer stops. Four days is even better. A week leaves enough time to explore San Francisco and Los Angeles.
Where to Stop on Highway One
First and foremost, travelers drive the Pacific Coast Highway for the scenery. Even those who only have time to pull off the road for a moment or two will have the experience of a lifetime. But those who have more time should explore some of the parks along the way. Big Sur may be the most famous, but travelers can also try an easy trail in one of many Santa Cruz County parks.
There are plenty of opportunities for wildlife viewing in this great place. The Piedras Blancas elephant seals rookery is a must. Whales can sometimes be seen from the coast, but a better bet is to take a few hours on a whale-watching boat, perhaps from Monterey or Santa Cruz. Also in Monterey is the justifiably famous Monterey Bay Aquarium.
The highway and surrounding area are dotted with quaint towns and small cities, each with a distinct personality. Right off the highway are college towns like Santa Cruz and posh former artist colonies like Carmel-by-the-Sea. A little further inland, visitors can explore Solvang, a Danish mountain village in the middle of California.
Another quintessential California experience is an afternoon of wine tasting. While central coast wineries may be less known than those in Napa Valley, they produce excellent wines. Oenophiles can head directly to the winery or one of the tasting rooms located in town. Nothing beats a sunset coastal picnic with a bottle of local wine.
Route 66 Highway
A stretch of the old Route 66 Highway runs through Victorville, California. That city is also home to the California Route 66 Museum, a fun and fascinating collection of memorabilia from the famed highway that author John Steinbeck called "The Mother Road."
Wandering through the homespun museum is a true history lesson and provides a trip down memory lane for those who've traveled the legendary Route 66. This museum primarily focuses on the 286-mile California stretch of the road.
Historic displays include old gas station signs, a gas pump from the 1940s, a switchboard also from the 1940s, photos of the motels along Route 66, and maps of the highway then and now.
Remember the Burma Shave signs? These were a series of perhaps a half dozen or more signs in a row that followed one after another along a highway. They were promoting the Burma Shave shaving products company. You read the signs as you passed them and they'd form a catchy phrase or joke. The museum has many of these old signs on display for a nostalgic moment.
Films about Route 66 small towns play continuously in another part of the museum and there's a small library with books and information on Mother Road.
A special treat is the rare 1940 child's Green Pal pedal car, a highly collectible item. There are only 5 still in existence and this one's in near-new condition.
Another special item is the sheet music for the popular "Get Your Kicks on Route 66" song, written by Bobby Troup. It was also the theme song for the Route 66 television show. You can usually find free copies of the lyrics available to take home with you.
There's a nice gift shop incorporated into the museum with many Route 66-themed items available for purchase. The items on display in the museum have been donated primarily by residents in Victorville and the surrounding areas.
The museum has about 40,000-50,000 visitors a year, with about half coming from the United States and the other half from all over the world. It's run by volunteers and is open Monday, Thursday, Friday, and Saturday from 10 a.m. to 4 p.m. and Sunday from 11 a.m. to 3 p.m. It's closed on Tuesday and Wednesday.
The California Route 66 Museum is located at 16825 D Street in Victorville. From the I-15 freeway take the D Street exit and go to 6th and D Street.
California National Parks For Fun Outdoor Activities
California National Parks range from Redwood in the northwest to Joshua Tree in the southeast with Lassen, Yosemite, Sequoia, and Death Valley in between.
California has eight National Parks and many more natural attractions when including National Seashores, National Monuments, National Historic Trails, National Historic Sites, National Historic Parks, National Recreation Areas, National Preserves, and State Parks, too.
But it's California's big-name National Parks that visitors want to see when they go to the Golden State, and here is a potted summary of each one, in alphabetical order.
Channel Islands National Park
The Channel Islands National Park is comprised of five islands off the California shore, and the seas for one nautical mile around each one. They are most easily visited from Ventura, where the Channel Islands National Park Headquarters and Visitor Center can also be found. From a practical point of view, it is only possible to see one island on any one trip, but they all have beautiful beaches, unique wildlife and plant species.
Death Valley National Park
Death Valley is the driest, hottest, and lowest National Park in the US and small parts of it extend over the state border into Nevada. It stretches over three million acres of wilderness, rock formations and ranges from snow-capped mountain peaks to blistering deserts and the lowest point in North America at 282ft (86m) below sea level.
Joshua Tree National Park Is The Perfect Place For A Road Trip
Joshua Tree covers almost 800,000 acres, of which over half is a wilderness area. It's big enough to encompass two different deserts – the Mojave Desert and the Colorado Desert. The park contains large stands of its eerie-looking namesake, which belongs to the Agave family, as well as a great diversity of cacti, palms, and other desert plants.
Lassen Volcanic National Park Is One Of The Best California Road Trips
Lassen Volcanic National Park is small in comparison to some of the others, at only just over 100,000 acres in size. It is also one of the least visited – partly because road closures are common right through into the early summer. Its unique feature is Lassen Peak, the largest plug dome volcano in the world, and it is one of the few places on the planet where all four different types of volcano can be found (the others are the shield, cinder cone, and strato volcanoes).
Redwood National Park
Anyone driving the Pacific Coast Highway through northern California will want to stop and see the awesome giant sequoias and redwood forests at the Redwood National Park, the tallest trees on earth. There are also Redwoods State Parks in other locations.
Sequoia and Kings Canyon National Parks
These two separate parks are joined together and run jointly. The most famous features of the Sequoia National and Kings National Parks are Mt. Whitney, the highest point in the contiguous United States, and the General Sherman tree, the largest tree on earth and believed to be anything from 2300 to 2700 years old.
Yosemite National Park Is One Of The Best Things To See
Last, but not least of the California National Parks is Yosemite National Park and Yosemite Valley, which covers almost 800,000 acres, almost all of which is wilderness. The sheer variety of Yosemite is one of its attractions, as the park contains waterfalls, giant sequoia trees, meadows, mountains, and impressive and huge granite cliffs. These include El Capitan, a stunning 3,593ft-high sheer granite cliff, and the largest exposed single piece of granite in the world.
Good luck on your next road trip in California!
Happy Travels,
Jilleen