Stopping and smelling the roses takes on a new meaning when it comes to botanical gardens in Orange County. It's easy to find one with a mix of flowers and unique plants, but you can also discover specialized gardens. The fun part of visiting botanical gardens is the variety of plants you'll encounter.
Here's a look at some of the best botanical gardens that call Orange County and other nearby parts of Southern California home including LA and San Diego.
Mission San Juan Capistrano
While the Mission San Juan Capistrano may be best-known for the thousands of swallows that flock there each spring, the Spanish Colonial Baroque-style mission is the primary focus during a visit. But, the beauty of the area challenges your senses as you enjoy the gardens at the mission. From colorful and fragrant flowers to cactus, you'll discover the garden's beauty accents the almost 250-year-old Spanish mission.
Fullerton Arboretum
With about 4,000 species of plants over more than 25 acres, you'll find plants whose survival was once threatened until they were cultivated at the California State University Fullerton Arboretum. You'll find trees and plants in four sections – Cultivated, Mediterranean, Woodlands, and Desert. Almost 45 types of trees and plants native to California, such as milkweed and sagebrush, can be appreciated during your visit.
Several flowers, including sunflowers and daffodils, provide an array of color during your walk. The children's garden encourages young people to learn about plants as a way to help them appreciate what nature has to offer them.
Sherman Library and Gardens
A visit to the Sherman Library and Gardens in Corona del Mar is like taking a trip around the world. From a Japanese garden to a desert collection, the botanical garden offers a colorful variety of flowers, trees, and plants. With floral and plant covered overhangs and walls, the botanic garden is a beautiful location for walks and events. Botanical-centric fountains and paths accent the garden's attractions. Sherman Library and Gardens is also home to a conservatory and greenhouse.
Niguel Botanical Preserve
With four miles of walking paths, you can take in about 2,000 species of flowers and plants on 18 acres at Niguel Botanical Preserve in Laguna Niguel. With a dozen gardens featuring vegetation from five areas around the world, including Chile and South Africa, the preserve offers visitors a unique view into plants from around the world. Children love to explore the botanic garden's labyrinth.
Coastkeeper Natural Play Garden
A botanic garden designed for children? You may think so when you visit the Coastkeeper Natural Play Garden in Orange. With trees plants, and other natural attractions, the play garden encourages children to play and explore nature.
With a mission to protect California's water resources for drinking, swimming, and fishing, Coastkeeper's post garden is one way to provide a watershed, as well as help educate children on the importance of natural resources.
Noguchi Garden
An artistic garden in the middle of Orange County awaits you when you visit Noguchi Garden, also known as Isamu Noguchi's California Scenario. The brainchild of an artist created a magnificent kid-friendly park highlighting California's geography.
The sculpture garden, located on 1.6 acres at South Coast Plaza, features six distinct sections of the state – Forest Walk, Land Use, Desert Land, Water Use, Water Source, and Energy Fountain. Among the garden's sculptures, The Spirit of the Lisa Bean rates as the centerpiece. Created using 15 stones, the sculpture is about 12 feet tall, and is shaded by trees, while reflecting off the glass of a nearby building.
Helena Modjeska Historic House and Gardens
Located along the Santiago Creek, in a grove of oak trees – known as Arden – the Helena Modjeska Historic House and Gardens mixes nature with the stage. Once the estate of famed Shakespearean actress Helen Modjeska, visitors enjoy a guided tour of the home, built in 1888, as well as the rock-lined path that leads through the shady area. The botanic garden reminded the actress of the Forest of Arden in "As You Like It," and the name stuck.
California Botanic Garden
Founded in 1927, the California Botanic Garden in Claremont consists of trees, plants, and flowers native to the state. Covering 86 acres at the foot of the San Gabriel Mountains, visitors explore areas featuring palm and oak trees, as well as the Tree. You'll also find gardens showcasing plants found in the desert, as well as water regions.
Secret Garden in Central Park
Home to California's water-tolerant plants, you'll want to find Huntington Beach's Secret Garden. Located in Central Park, the xeriscape garden requires little to no irrigation. With flowers, trees, and plants providing a nice respite from the day's activities, the Secret Garden was threatened by neglect after its opening in 1992. Since 2014, volunteers have worked to create nice walking paths offering excellent views of the plants, as well as cute birds that enjoy frolicking in the garden.
Earl Burns Miller Japanese Garden
Offering a place of relaxation, the Earl Burns Miller Japanese Garden also provides an opportunity to learn about Japanese history and culture. Located on the campus of California State University Long Beach, the Japanese garden features koi fish, a tea house, and Zen garden. With bonsai trees, flowers, and other native Japanese plants, you'll appreciate their beauty as you stroll through the garden.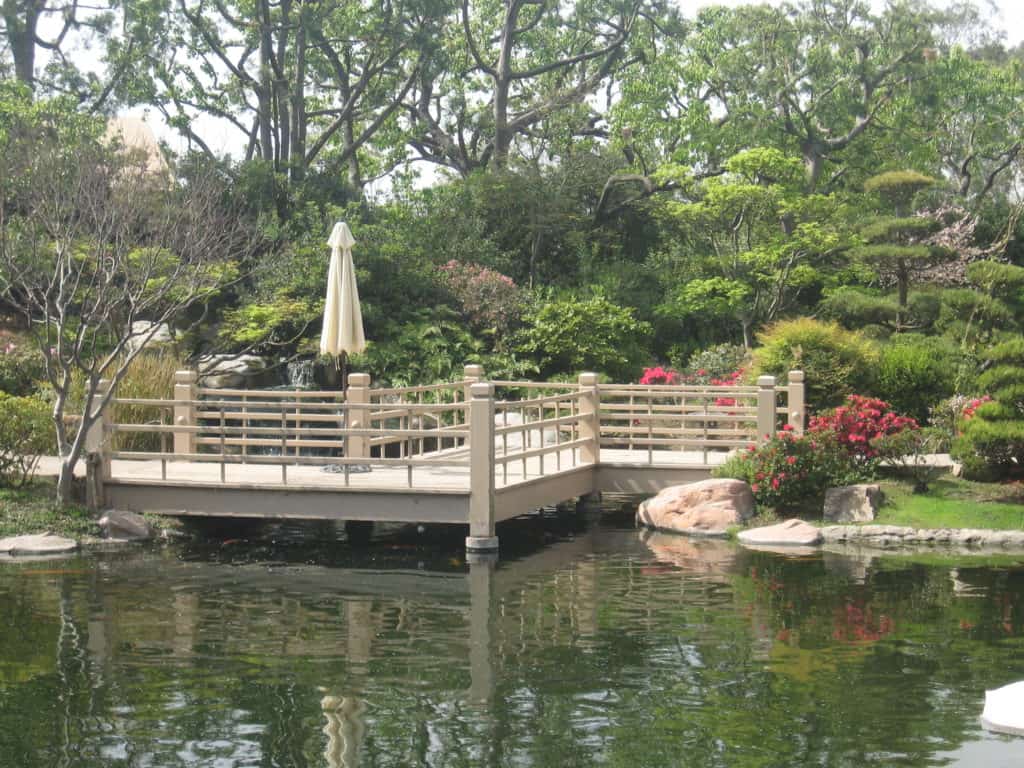 Orange County and the surrounding area offer an excellent variety of botanical gardens to explore. From Asian flowers and trees to desert cactus, as well as plants native to California, you'll love the fresh air and fragrances during your adventures.
Happy Field Tripping!
Jilleen