One of my favorite places to visit in the late winter, early spring in Southern California is The Mission San Juan Capistrano. The character of the buildings, the history, and uniqueness of the mission add to the charm of the small town which it resides in.
The History of Mission San Juan Capistrano
Mission San Juan Capistrano has been the home to many people over 230 years of history. Its history consists of memories and stories of its past inhabitants and present visitors. It is a place of historical, cultural, and religious significance, as well as a place of inspiration and education.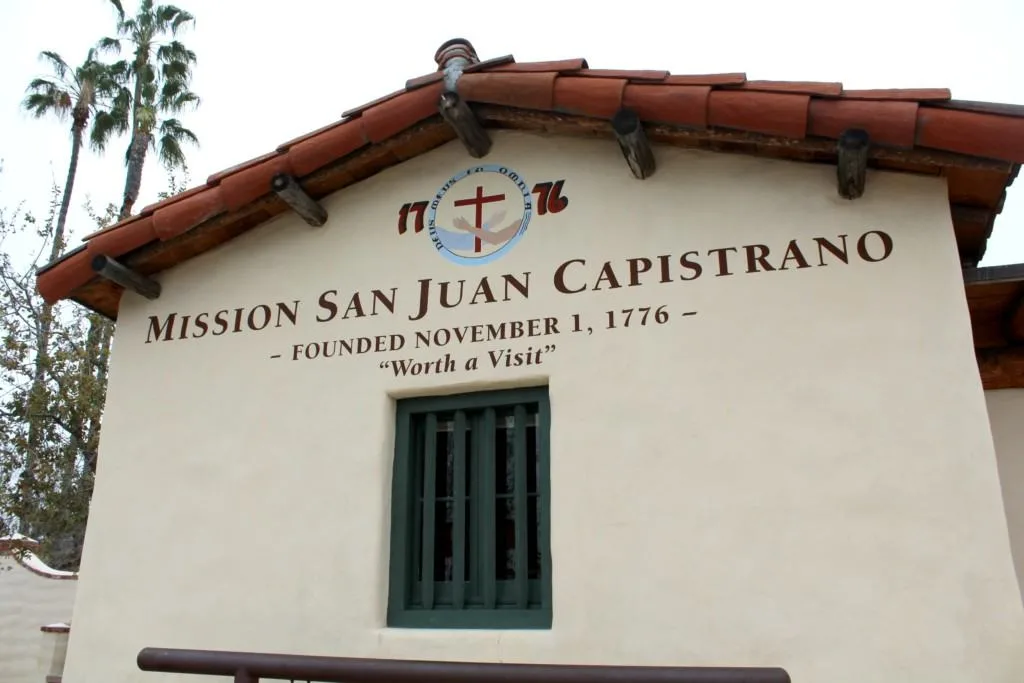 The story begins in 1775, when Mission San Juan Capistrano was first founded by Father Lasuen, on October 30th. But just a few weeks after the party of padres and soldiers arrived, they received word of the revolt occurring in San Diego. The founding padres, and soldiers decided to leave San Juan Capistrano, and go back to San Diego to help there. Once things had settled in San Diego, Saint Serra personally led a party to re-found Mission San Juan Capistrano on All Saint's Day, November 1, 1776.
Mission San Juan Capistrano Architecture
During a visit, you will see many historical buildings stamped in time. For example, this cathedral-like church that collapsed in 1812, six years after it was built, due to a massive earthquake. Forty parishioners died.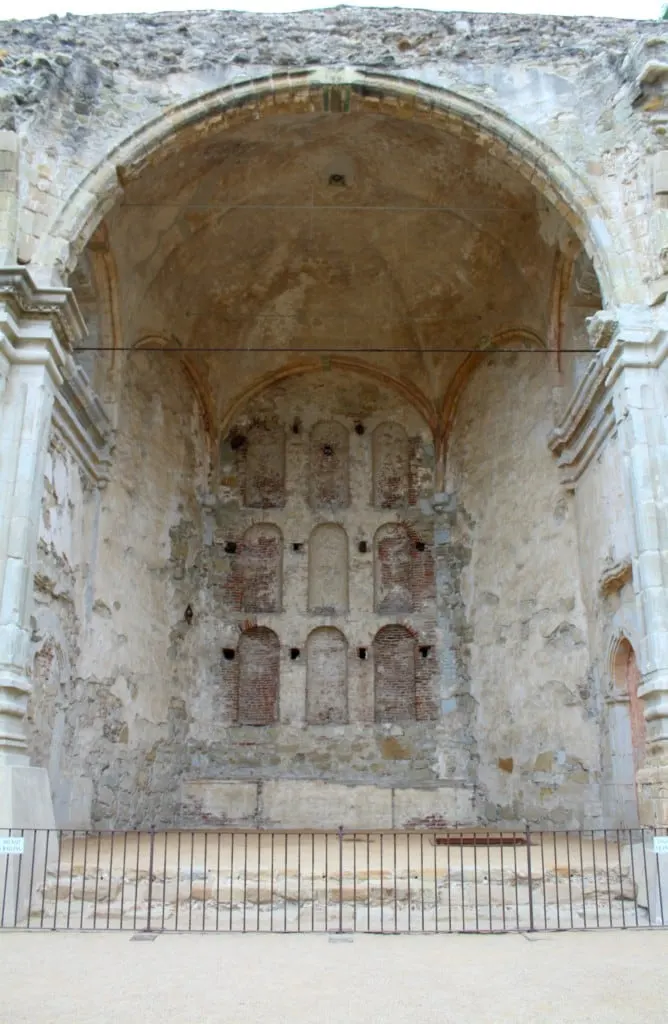 Mission San Juan Capistrano Gardens
Mission San Juan Capistrano is also known as a living sanctuary with its serene gardens, tranquil waterfalls and epic greenery. There is always something in bloom. Yet, spring is the best time to visit Mission San Juan Capistrano when the grounds are in their full glory.
The gardens you see today are very different from the early days of the Mission In the 1700s and 1800s, most of the planting was for agriculture and sustenance. Crops were grown for food and for trade, although there are many mentions of ornamental plants being grown during that period.
In addition to plants for food and trade, herbs were grown both for flavoring and medicinal purposes. Even though the purpose of the gardens has changed, many of its traditional plants are still grown today both for color and scent, and to keep the traditions alive.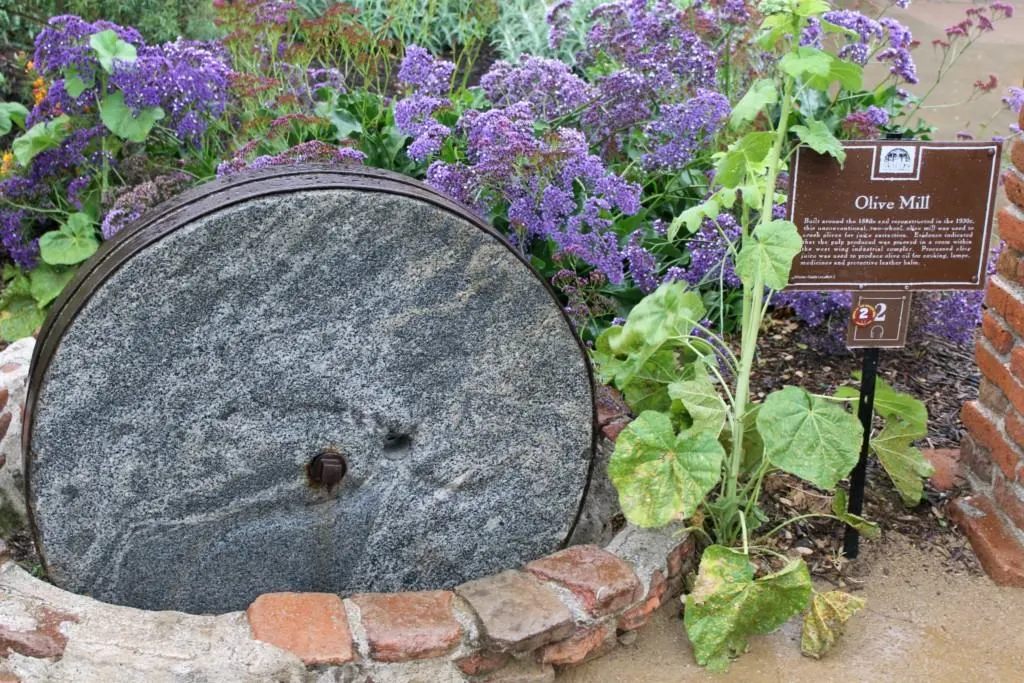 During my recent visit, I saw a wide variety of plants and flowers that were beginning to wake up from their winter slumber. In the Mission's center courtyard there was a beautiful fountain from the 1920s with blooming calla lilies, colorful koi fish, and the sound of trickling water.
Spring also brought forth the warmth of golden California poppies, white, popcornsized flowers produced by the South African jade and blue hibiscus from the Tropics.
Well-tended roses, perennials, herbs, succulents, flowering shrubs and hollyhocks sat alongside the Mission's multiple gardens, which also showcased the indigenous plants of California: cactus, chaparral, and scrub oak.
To learn more about the gardens of Mission San Juan Capistrano, visitors are welcome to take a garden tour offered every Wednesday at 10:00 am and 10:30 am.
Homeschool Day at Mission San Juan Capistrano
Join Mission San Juan Capistrano every third Wednesday of the month for Homeschool Day! A visit to the mission makes for a great California history field trip for all students. On Homeschool Day, families are welcome to visit the mission anytime between 9 am to 5 pm. The cost is $19.95 per person and includes admission for one child, a guided tour or free audio tour, adobe brick making, panning for gold, arrowhead necklace making, koi fish food, a Mission clubhouse ID card and passport explorer. (Total value: $26.16.
Guided tours are offered at 11:15 am and 1:00 pm. Child activities from 10:00 am to 1:00 pm.
Tickets are available either online or sold at the entrance.
Mission San Juan Capistrano is located at 26801 Ortega Hwy, San Juan Capistrano, CA 92675, (949) 234-1300.
Happy Field Tripping!
Jilleen
More Things To Do With Kids in Orange County
60+ Places To Explore with Kids in Orange County
Free Kids Fishing Clinic in Dana Point
Visit Adventure City in Anaheim
Visit The Reptile Zoo in Fountain Valley
A Knott's Berry Farm Season Pass Offers No Blackout Dates
Disclosure: Information for this article was sourced from missionsjc.com.