You're going to have a fantastic time making all of these fun Thanksgiving crafts for kids! Each craft is specifically designed for little hands and is a great conversation starter to learn more about the history of Thanksgiving. So, while the kids are crafting, they'll also be learning about the Piligrims, Native Americans, and the first Thanksgiving.
13 Thoughtful Thanksgiving Crafts For Kids
It's a win-win if you ask me! So grab those scissors, glue sticks, construction paper, and get the kids crafting and celebrating Thanksgiving.
Gratitude Tree – Kids Activities Blog
Show your kids the true meaning of Thanksgiving this year. Help them create their own tree with leaves full of the things they're grateful for.
Kids Thanksgiving Turkey Cutlery Holder – It Happens in a Blink
Have the kids help prepare for the Thanksgiving feast this year and create their own adorable cutlery holder!
DIY Leaf Catcher – Handmade Charlotte
Create your very own leaf catcher decor and stick all your thankfulness leaves in it to display. Have the whole family help with this craft!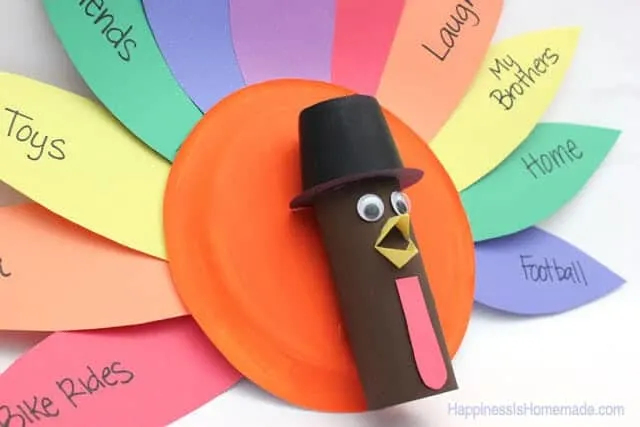 Gratitude Turkeys – Happiness is Homemade
Help your children create their own Thanksgiving turkeys while reminding them of thankfulness through this simple cut and glue craft!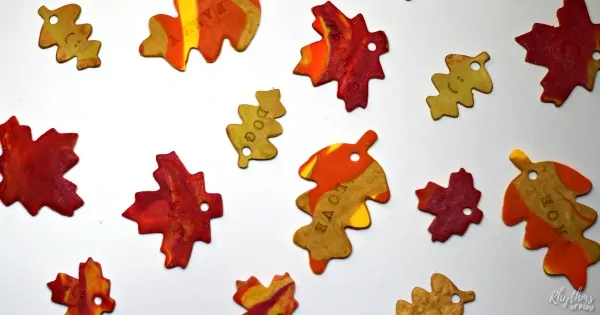 Gratitude Clay Leaves – Rhythms of Play
A different kind of leaf to hang on your tree this year and one that's a lot more fun to make! Use clay to mix fall colors up into these beautiful leaves.
MORE THANKSGIVING CRAFTS FOR KIDS
Jetec 10 Pieces Thanksgiving Turkey Craft Paper Turkey with 60 Pieces Colorful Feathers and Dot Glues for Thanksgiving Party Craft Activities
Lot of 12 Foam Handprint Turkey Craft Kit Thanksgiving Kids School Activity
Fun Express – Pilgrim Hat Craft Kit for Thanksgiving – Craft Kits – Apparel Craft Kits – Hat & Mask – Thanksgiving – 12 Pieces
Dozen Foam Native American Headband Craft Kit
Set of 12 Paper Plate Turkey Craft Kit Crafts for Kids and Decoration Crafts Thanksgiving Fun
Thankful Placemats – Creating Really Awesome Fun Things
Use old packing paper to give kids a chance to decorate their own place at the table this year. Encourage them to write the things they're thankful for to share with everyone during dinner!
Thanksgiving Thank You Cards – DecoArt
These simple cards are so fun to make, and your kids will want to send them to all the people they are thankful for this November!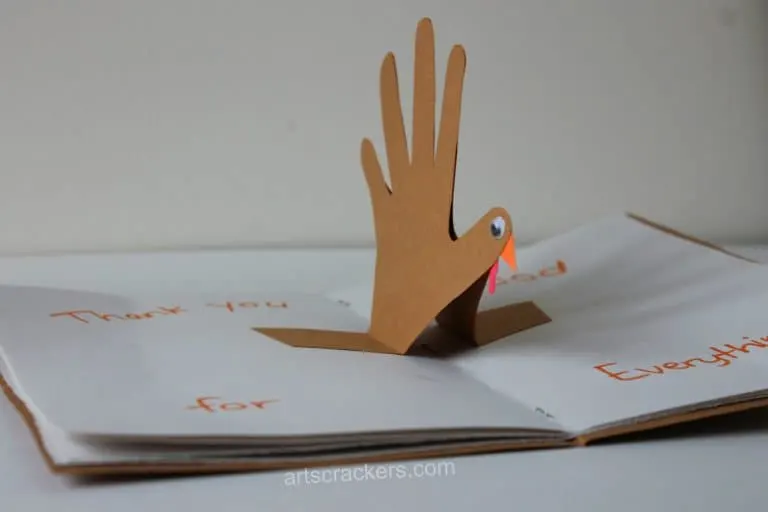 Thankful Turkey Journal – Arts Crackers
This isn't the same as every gratitude journal craft, making it so fun for the kids to create. Help them fill it out once it's been made, remembering all that you're thankful for this season.
Paper Bag Turkey Puppet – Crafty Morning
This is a craft that the kids can play with once completed and one that is perfect in teaching them how to be thankful this year.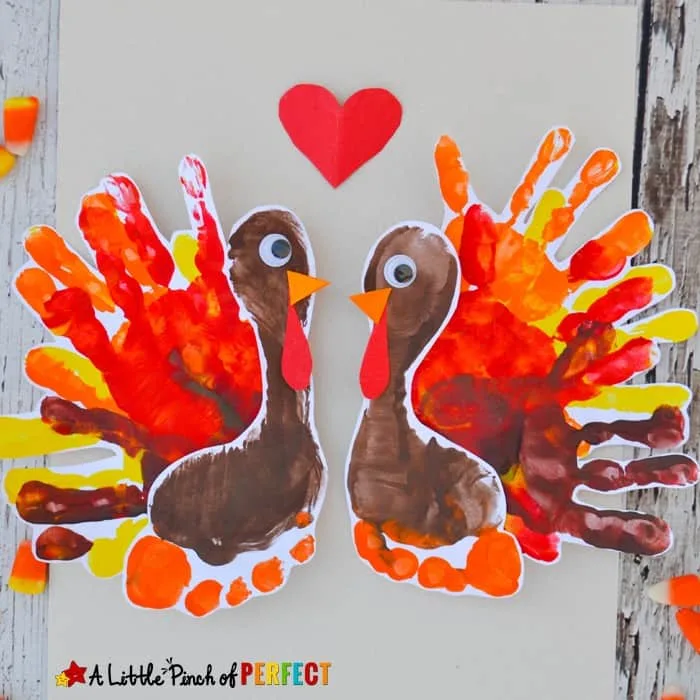 Handprint and Footprint Turkeys – A Little Pinch of Perfect
Help your kids get their hands and feet messy for this fun project. While it's a pretty simple craft, it's something you'll want to keep forever!
3D Turkey Bag – Parents
This paper bag makes the perfect table decor and is such a fun craft for kids. Help them create their own turkey and fill its feathers with their thoughtful words.
Fall Leaf Ornaments – Happy Hooligans
Kids LOVE glitter! You may not enjoy cleaning it up, but it's totally worth it to see their sweet faces light up when they see their finished project.
Thankful Garland – No Time for Flashcards
Your kids will have so much fun turning these beautiful leaves into a decorative garland. This project is a great one to use when it comes to remembering to be thankful all month, not just on Thanksgiving Day.
If you're looking for even more Thanksgiving crafts for kids, be sure to check out our fun posts below. And if you decide to make any of these 13 Thankful Thanksgiving Crafts For Kids or any of our other inspiring crafts found on the blog – be sure to take a picture and share it on our Facebook page for all to admire!
Happy Crafting!
Jilleen