There's an underground movement taking place just down the road from Branson, Missouri that you must see, it's called Talking Rocks Cavern!
Talking Rocks Cavern in Branson West is a place of great beauty and an underground cathedral home to marvelous stalagmites and stalactites. Stalagmites and stalactites are pointy formations found in limestone caves: one points up, the other points down. When water flows down through the ground and into a cave, it dissolves a mineral called calcite (a major building block of limestone) and carries it through cracks in the ceiling. The dripping water leaves behind traces of calcite, which slowly builds up on the ceiling until a stalactite takes shape, hanging down like an icicle. Water from the end of the stalactite leaves more calcite in a pile on the cave floor, and pretty soon a cone-like stalagmite forms. (source: Kidsdiscover.com)
No worries if you don't know the difference between a stalagmite or stalactite. The very knowledgeable and friendly staff at Talking Rocks Cavern will explain the differences to you when you take a tour!
About Talking Rocks Cavern in Branson
When you visit Talking Rocks Cavern in Branson West, you will spend time at a historical site that your whole family will enjoy, young and old alike.
Talking Rocks Cavern was first named "Fairy Cave" by the early cave developer, Truman Powell, after he first explored the cave. His comment was that it looked like "a subterranean fairy land".
The caves name was changed to Talking Rocks Cavern in 1969 when Silver Dollar City purchased the cave. They chose to change the name based on a quote from Waldo Powell, son of Truman Powell. Waldo would spend a lot of time looking at the rocks and mineral deposits in the cave, and noted that the physical evidence in the cave would tell him a story about how it formed…thus, it was inspiration for the new name "Talking Rocks Cavern."
The Talking Rocks Cavern have spoken to a multitude of people for generations. As you descend into the heart of the caverns, you will experience breathtaking views of various shapes and colors of stone that are marvelous to behold. One cannot help but think of how many centuries it took for these caverns to form.
Our tour guide unfolded for us the story in the creation of these marvelous caverns. At some point, Talking Rocks Cavern had a speaker system that pumped out sounds of people talking, while guests stood in the dark. However, this really scared some folks. So they did away with the speakers and brought in the lights, which was a great choice.
So when we visited, and everything went dark and just a few lights illuminated the caverns, we got to see the marvelous calcified structures in their divinely created Cathedral.
On the flip side, if you want to try your hand at the safest way of spelunking, then Talking Rocks Cavern is the place to do it. Think of it as experiencing the thrill of skydiving without having to strap on that parachute and jumping out of a plane, at least in a subterranean sort of way.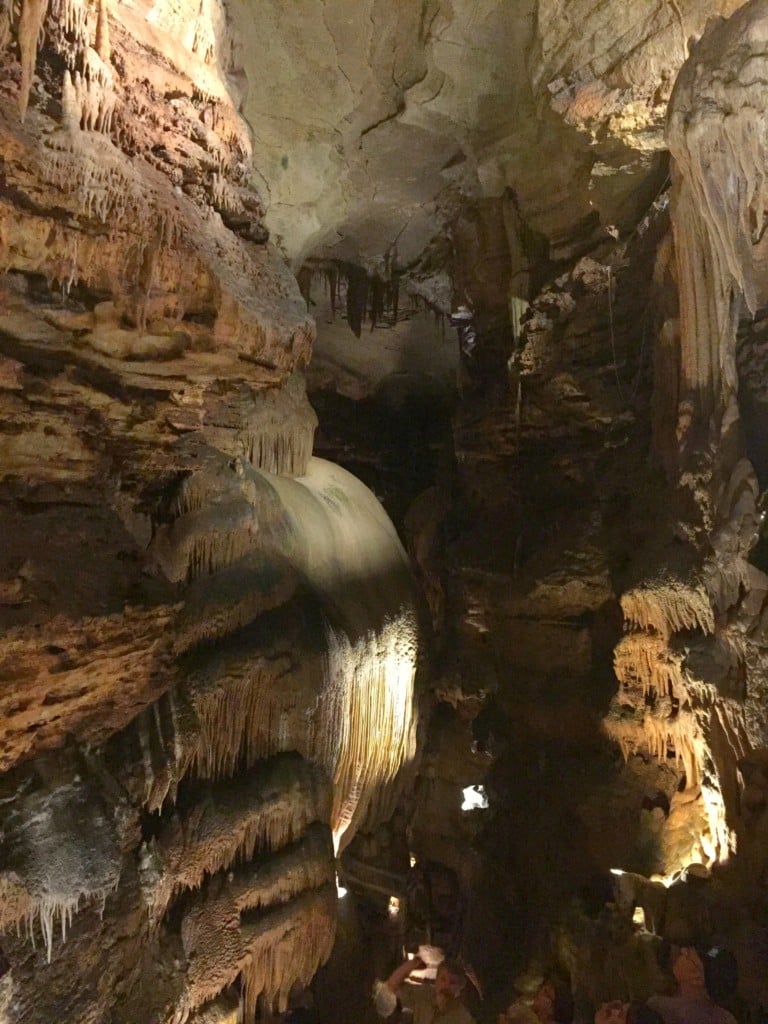 Talking Rocks Cavern Tours
Talking Rocks Cavern offers one-hour guided walking tours. During the tour, you will learn about the cave's discovery, related history, as well as the mineral deposits and other geological information. Physically, the cave is a vertical cave, so there are stairs and some narrow passages on the tour. If you are scared of heights or claustrophobic, I don't recommend taking the tour.
Don't forget to bring your camera to capture some amazing moments frozen in time!
Furthermore, there are many additional activities and fun things to do at Talking Rocks Cavern! They offer Cave Country mini-golf, gem mining or sluicing, two speleo crawl boxes, nature trails, a scenic lookout tower, picnic areas and a fully stocked gift shop with many rare and unusual "one-of-a-kind" items to remember your visit by.
Talking Rocks Cavern Location
Talking Rocks Cavern is located at 423 Fairy Cave Lane, Branson West, MO 65737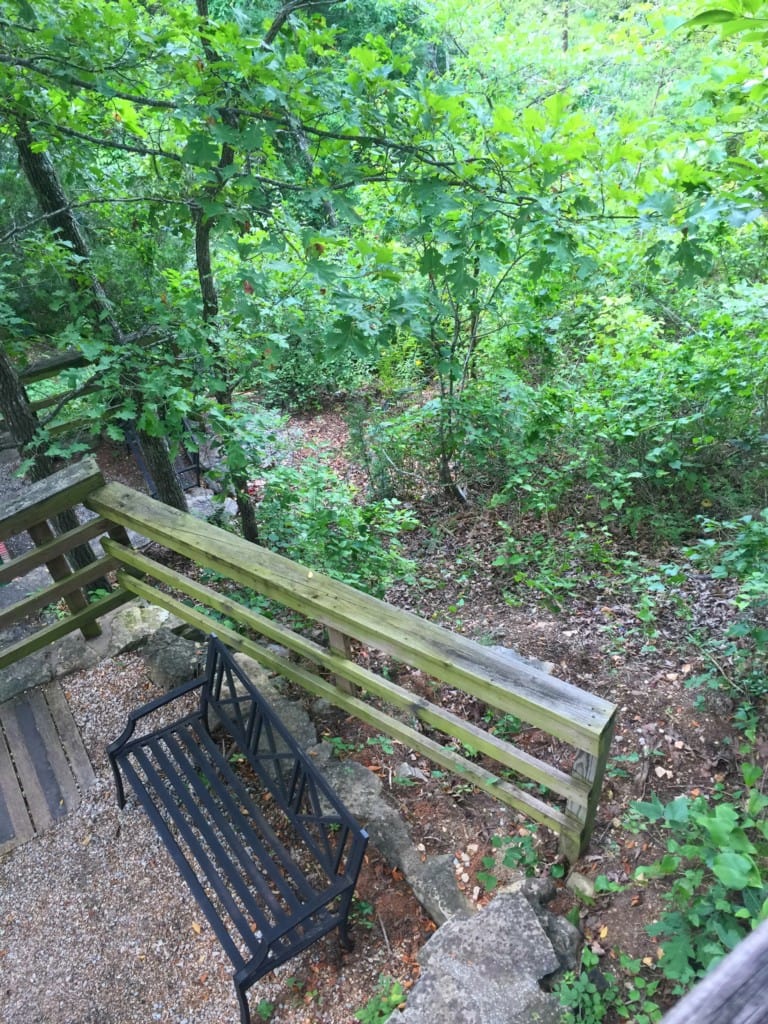 Where To Stay In Branson, Missouri
If you plan to visit Branson anytime soon, here are a few recommendations of where to stay.
Hampton Inn Branson – Branson Hills
Happy Field Tripping!
Andrew (AKA – Mr. SoCal Field Trips)
More Things To Do With Families in Branson
Dolly Parton's Dixie Stampede Dinner Show