This post is a sponsored post.
Summer is right around the corner and grilling season is officially here! I don't know about you, but I love this time of year when our family spends more time outdoors enjoying the beautiful weather and BBQing with friends. In fact, this spring we relandscaped our backyard and installed all new artificial grass, trees and shrubery. Now I have the perfect location to host the perfect BBQ!
Do you have regular family get-togethers during the summer or like to grill out with your friends? I love hosting impromptu backyard parties and most of the time it involves food. So, whether its a planned summer gathering or spur-of-the-moment party, here are my 5 tips for hosting the perfect BBQ!
5 TIPS FOR HOSTING THE PERFECT BBQ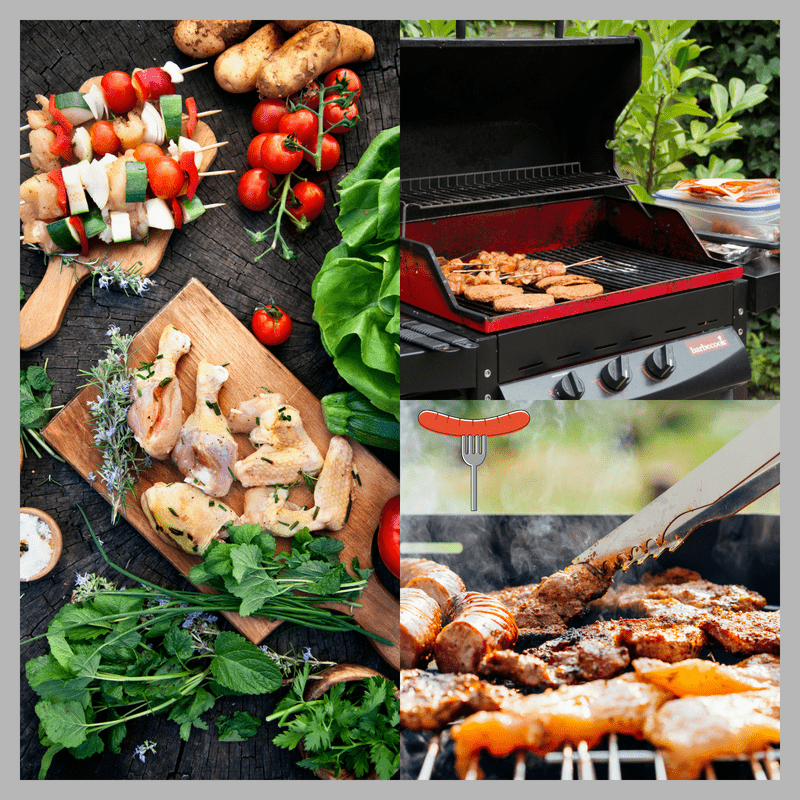 Select a Theme
Pick a theme. Any theme. It can be as easy or as intricate as you want. Maybe a Hawaiian luau would be fun. A clambake, surf and turf or even just deciding on a color scheme helps to set the tone of the party. Choosing a theme will also help you narrow down your food offerings.
Send out E-vites
Now that you have selected a theme, use it to send out invites to your party. Digital "E-vites" make it quick and easy for guests to respond. Make sure to include the basics like date and time, location, whether kids are welcome and if guests should bring a side dish, dessert or beverage.
Prep the Night Before
Nothing is harder than being stressed out at your own party. So to beat the anxiety, come up with a game plan ahead of time. Shop for all your food and party supplies in one location. Cut, chop, cook and bake whatever you can the night before.
Personally, I like to go to my local Sam's Club to buy all my party supplies. Sam's Club has great prices on summer cookout essentials for their members. To make shopping easy, you can check out the shoppable list below, order online for easy in-Club pickup or look through your local Valpak envelope to find more great member prices.
Next Sunday, I'm hosting a BBQ at my house for Father's Day. So, today I went to Sam's Club to pick up some items for the celebration.
One of my very favorite things to buy at Sam's Club is smartwater. It comes in a 15-pack which is great because normally everyone wants more than one. smartwater is also good to have on hand when the kids want to go swimming or play a game or two of beach volleyball.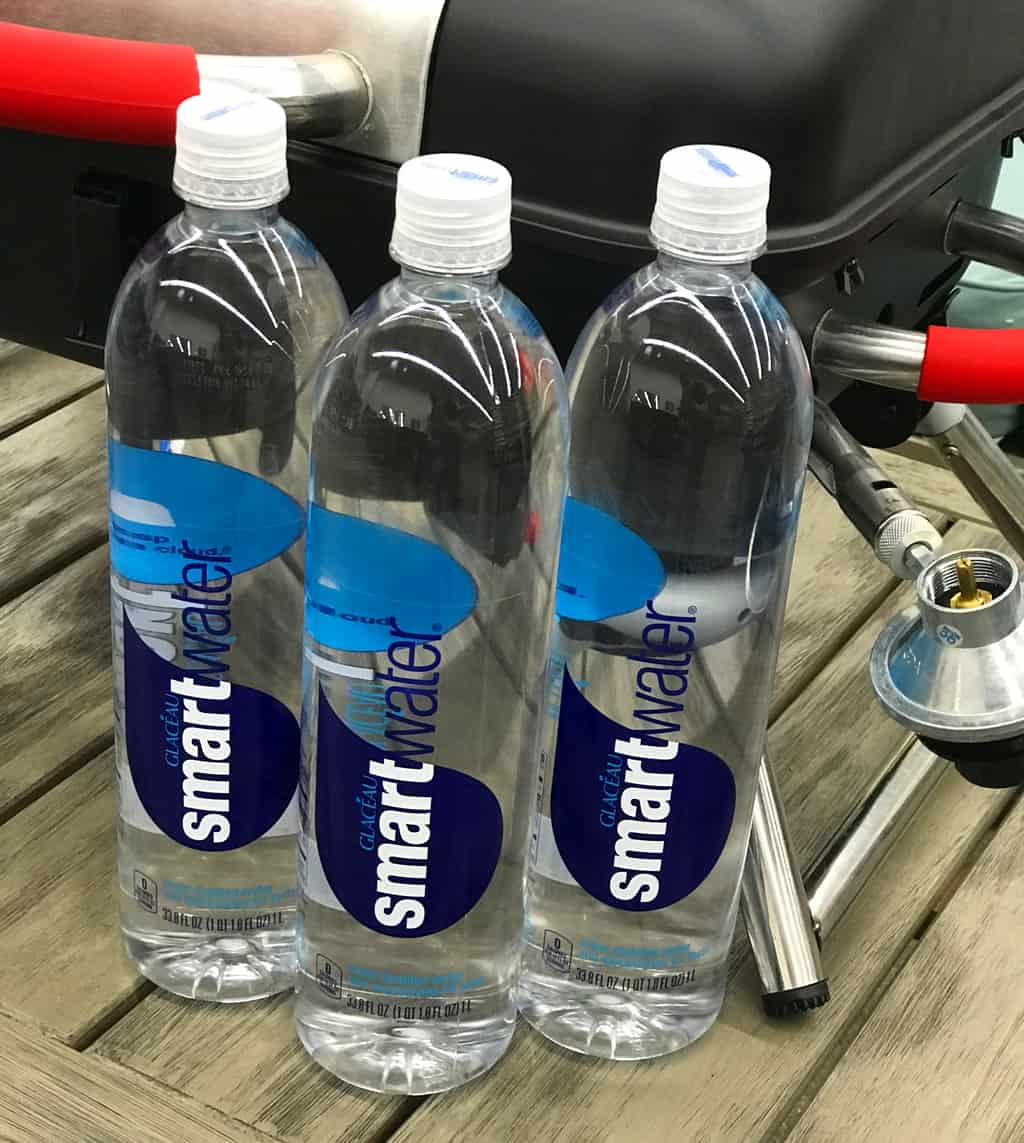 Provide Activities
Have some games set up in your backyard for kids to play while the adults socialize. Classic games like horseshoes, croquet, badminton, checkers or even trivia can liven up your party and keep guests entertained for hours. For kids, a slip and slide, water balloons or inexpensive water guns are also fun to play with on hot summer days.
Set up Trash Cans
Having a designated area for trash makes clean-up a whole lot easier for you and your guests. All it takes is one toss and you're done!
SAM'S CLUB SUMMER GIVEAWAY
What are you going to buy for your next summer cookout? To spice up your summer BBQ, enter the Sam's Grill and Chill Giveawayfor a chance to win a Sam's Plus Membership Gift Card!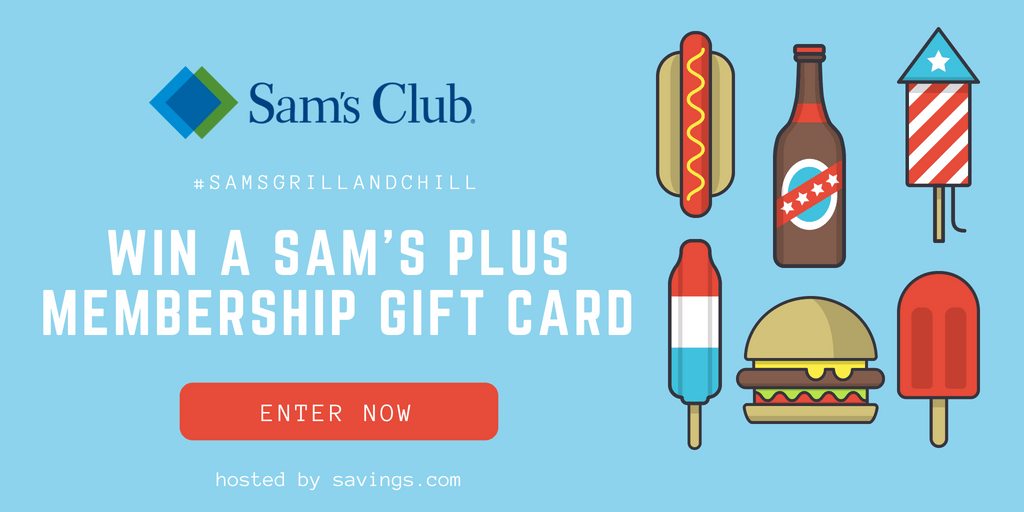 The contest runs from Tuesday, May 29 at 12:00 AM ET to Friday, June 15th at 11:59 PM ET. Ten (10) winners will receive a $100 Sam's Plus Membership gift card from Sam's Club. Users enter the giveaway by heading to the Sam's Club page on Savings.com and submitting their email address on the form at the top of the page. The winners will be chosen through a lottery drawing and notified on Monday (6/18) via the email address they used to enter. See complete Official Rules for entry instructions, full prize descriptions, restrictions and other important details.
VALPAK $100 INSTANT WIN
Bonus giveaway alert – if you look inside your Valpak envelope you might find a $100 check! Valpak is celebrating its 50th year in business by running an awesome nationwide promotion for their customers. Simply by opening your Valpak envelope, you may get a $100 Instant Win check. You do not have to fill out anything or submit anything. The checks are inside and you simply cash it or deposit it with no strings attached and no purchase is necessary. Now head to your mailbox to find out if you are a winner! Good luck!
Happy Summer!
Jilleen