This post is sponsored by Foster Farms®. All opinions and views are my own.
Fall is finally here! As we say goodbye to the warm, sultry days of summer…we welcome in the crisp autumn leaves of fall and the pleasures of simple, delicious home cooked meals.
When I was growing up, my stepmother made all sorts of comfort food for the family. She was famous for her homemade chicken noodle soup, piping hot pot pies, creamy mashed potatoes and warm apple strudel. Every evening was like a feast around the table! She always had something brewing in the kitchen that I looked forward to coming home to.
So now that I'm a mom, I also like to make comfort food for my family. But with a twist! I prefer our meals to be as fresh and healthy as possible. Therefore, I like to buy fresh produce from the farmer's market and locally grown meat from the grocery store.
For example, recently I used Foster Farms® Simply Raised Chicken, grown right here in California, to make this Almond Crusted Chicken Breasts dish. The recipe was highly recommended to me by a friend. Yet instead of frying the chicken, I baked it in the oven. This is what I like to call "the new away of making comfort food!"
Did you know that Foster Farms® Simply Raised Chicken has no antibiotics or added sodium and is fed a 100% vegetarian diet? The chicken is also 100% natural, which means it's minimally processed and has no additives or preservatives, steroids or hormones. Plus as a California native, it's nice to know that Foster Farms® Chickens are locally grown on the West Coast and are widely available throughout California at select supermarkets and Costco. I personally found the chicken at my local grocery store.
Almond Crusted Chicken Breasts Recipe
Here are the directions to make the Almond Crusted Chicken Breasts in the oven for your family.
makes 4 servings
1.5 lbs. of Foster Farms® Simply Raised Boneless Skinless Chicken Breasts ($6.49/lb)
4 cups of almond flour
2 eggs
1. tsp. paprika
1 tsp. oregano
1 tsp. garlic powder
1 tsp. garlic salt
1 tbsp. turmenic
Directions:
First, add the pre-measured amounts of paprika, oregano, garlic powder, garlic salt and turmeric to the almond flour. Mix with a spoon until well blended. The turmeric will give the almond flour a little bit of color.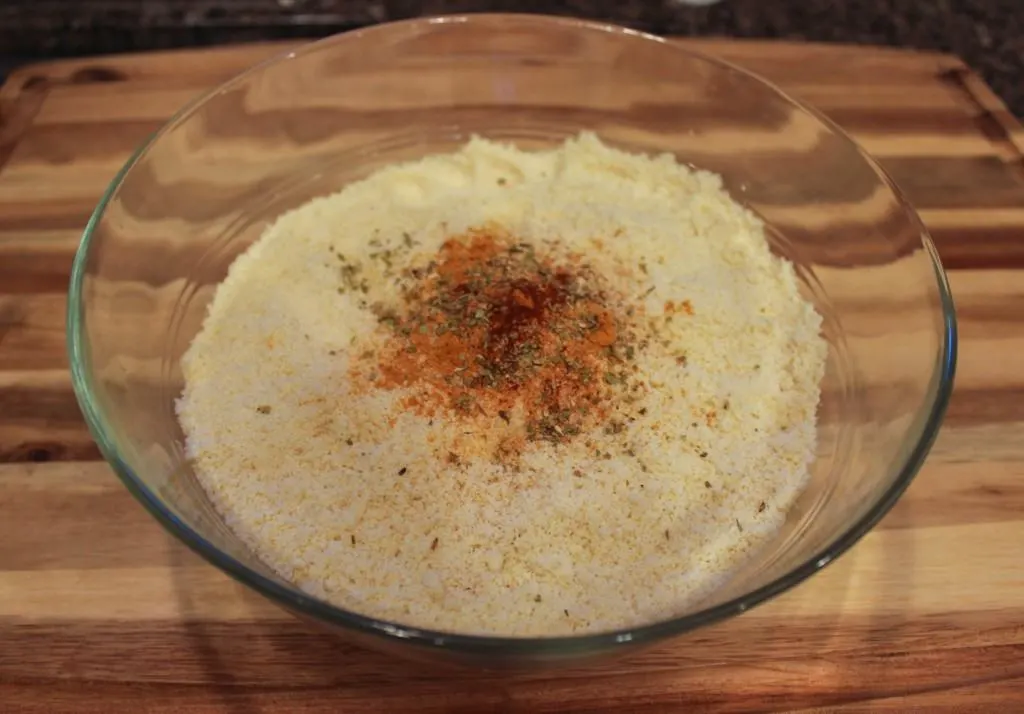 Next, dip each chicken breast in the egg bowl. Cover both sides with eggs.
Finally, dip each chicken breast into the almond mixture until both sides are fully coated.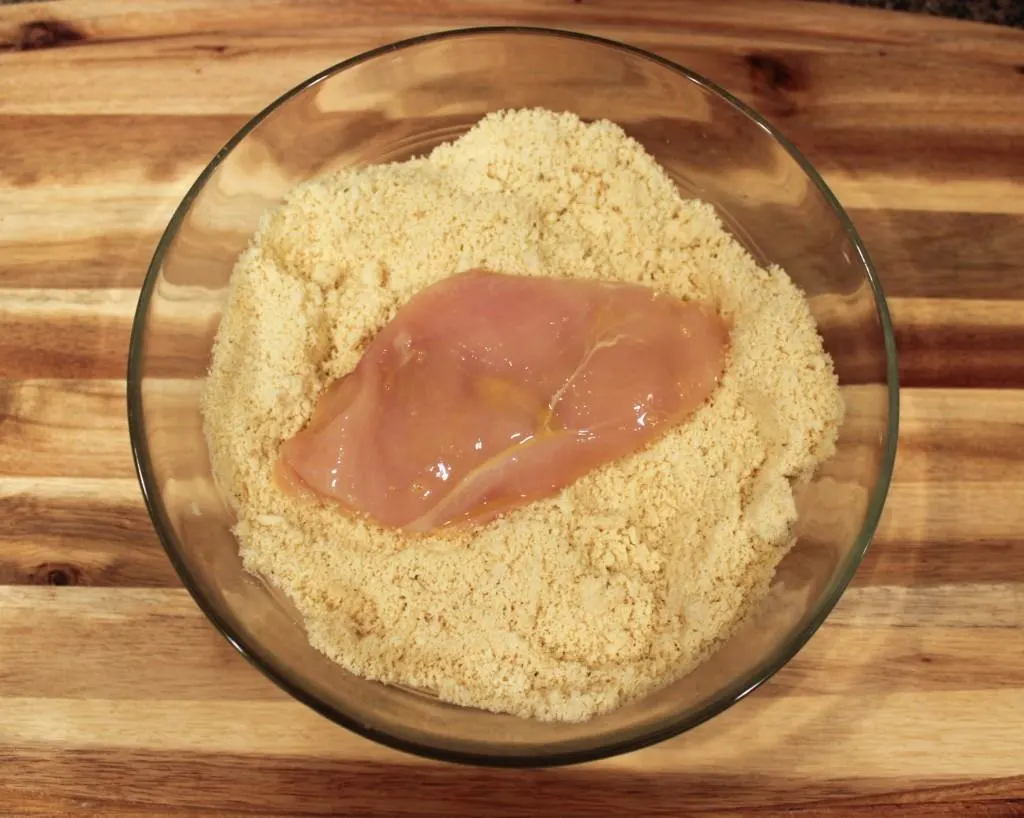 Spray a glass baking dish with cooking spray and layer the chicken inside accordingly.
Bake at 350 degrees for 40 minutes and enjoy.
Almond Crusted Chicken Breasts are nicely served with side of rice pilaf and steamed vegetables.
Happy Autumn Cooking!
Jilleen
This is a sponsored post written by me on behalf of Foster Farms Simply Raised Chicken.