This post may contain affiliate links.
From ice cream and pizza to selfies and digital worlds of wonder, interactive, Instagramable pop-up museums and experiential art exhibits are the hottest trend in Los Angeles right now. These immersive experiences throughout Southern California invite guest participation, interaction and, of course, lots of photos!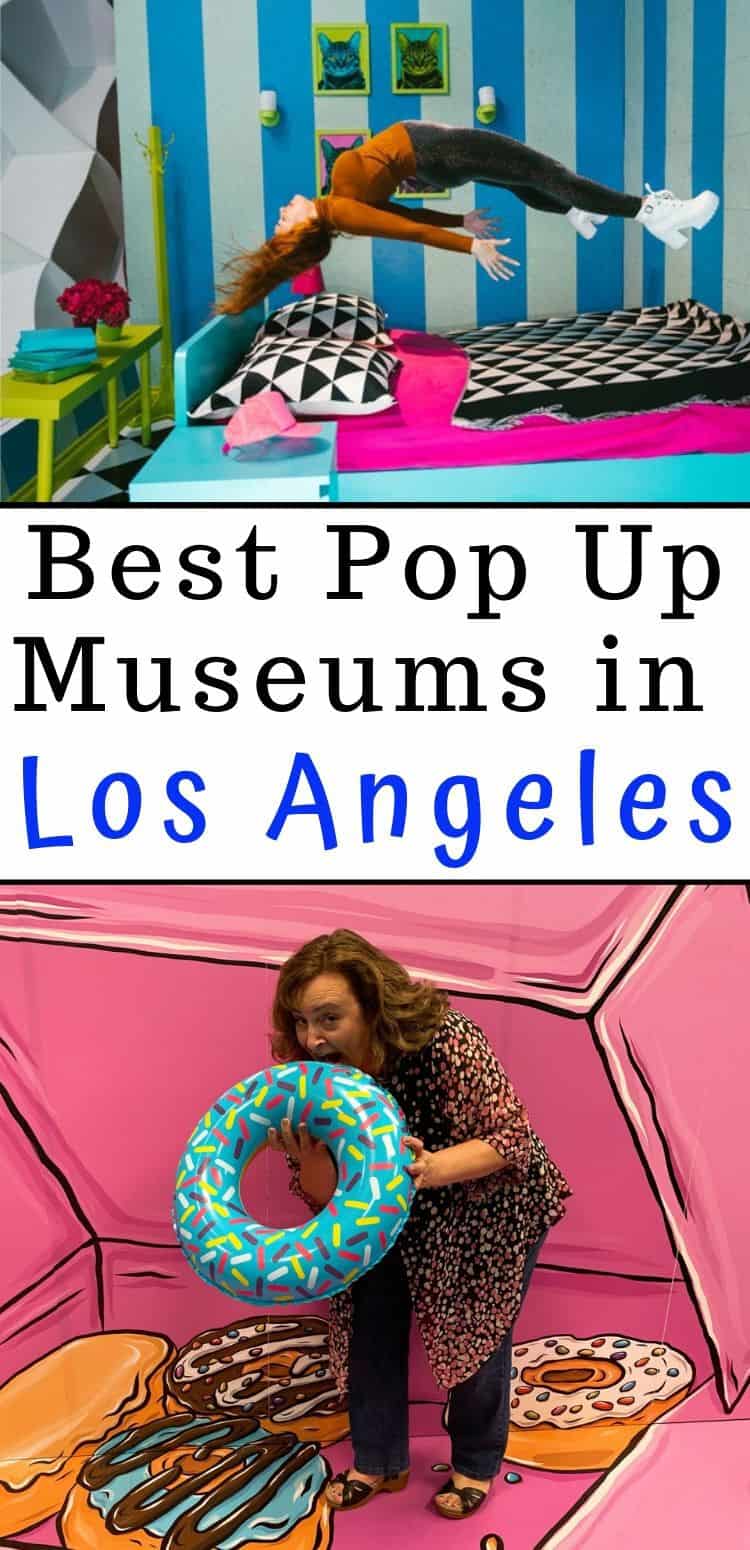 Unlike a traditional museum where visitors aren't allowed to touch the exhibits or encouraged to take photos, newer pop up museums in Los Angeles are designed to be highly photogenic and interactive. The musems have lots of bright colors, flattering lighting and a variety of fun, interactive displays to play with. Guest are encouraged to laugh, smile, and have fun, all the while doing crazy things like riding a colorful cookie carousel or diving into a bowl of fruit. If you agree, here are 10+ Los Angeles Pop Up Museums that are worth a visit! And investing in a selfie stick!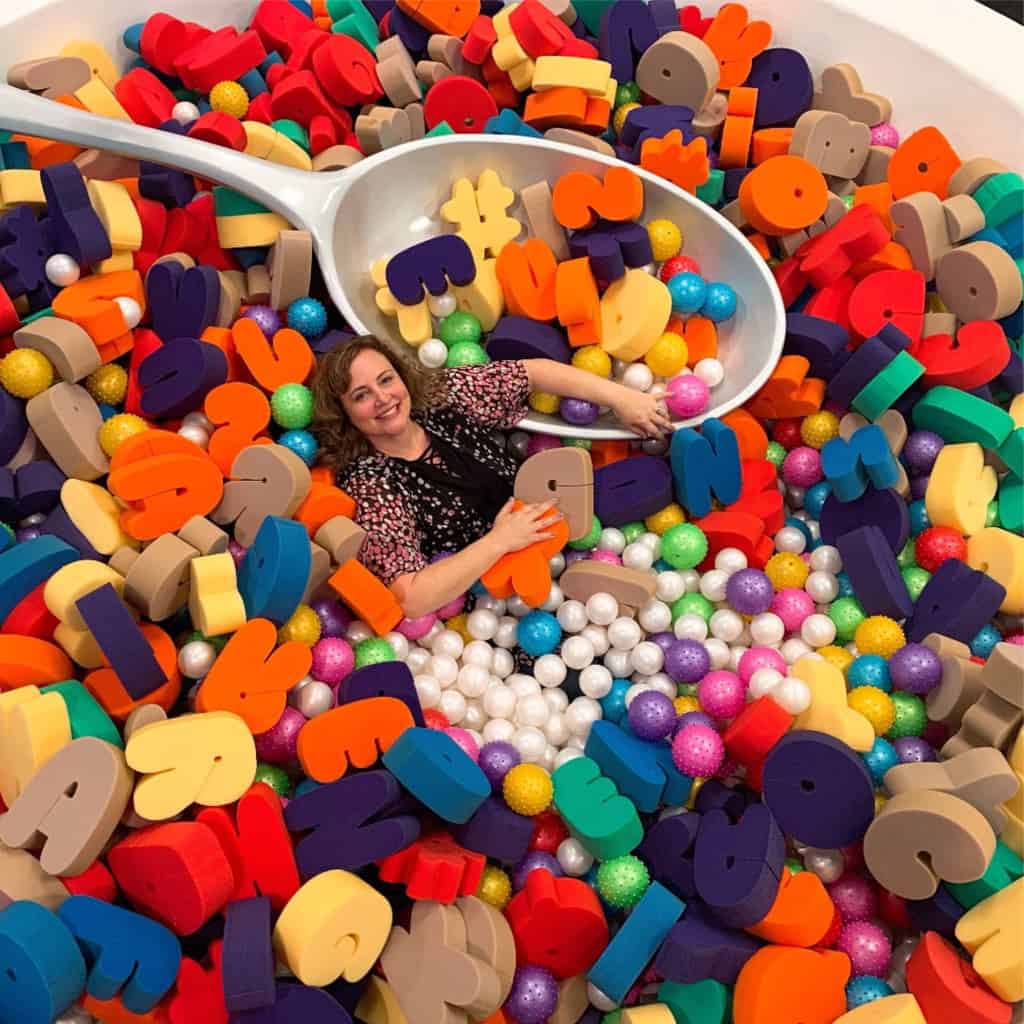 Best Pop Up Museums Los Angeles
Featuring eight fruit-forward rooms, World of Fruit takes guests through an interactive exhibit that is wholly unexpected and unforgettable — swing into our Watermelon Playground and grab a special treat from our watermelon ice cream truck, enjoy the light show in the Pineapple Disco Derby, and jump into our Dragon Fruit Pool before entering the World of Fruit Garden where our fruit specialists hand serve the very best in-season fruits from all over the world like jackfruit, baby pineapples, rambutan, durian, Australian mangos, kiwi berries, strawberry papayas, and more! Partnering with one of the largest fruit distributors in California, World of Fruit also serves and sells fruits on-site of the highest-quality from regions all over the world.
Museum of Dream Space in Los Angeles
For centuries, artistic expression has been expressed through static media using physical objects, like paint on canvas, clay, and stone. The Museum of Dream Space explores primarily digital art, inspired by Yayoi Kusama. They display an immersive exhibit of unique art and magical experiences for their guests to explore their imaginations. Digital animation, movement, and complex designs and patterns allow for complex detail but also change to occur, so each experience is unique. Get discount tickets to Museum of Dream Space in Los Angeles on Goldstar or Groupon.
Museum of Selfies in H0llywood
At the Museum of Selfies in Hollywood, turn your dreams of being an Instagram celebrity or the next Kim Kardashian into reality! Perfect for families and influencers alike, the Museum of Selfies immerses guests in the world of selfies and lets visitors take a deep dive into the fascinating history and unseen depths of this popular cultural phenomenon. Unique, interactive exhibits make YOU the artist and help you create eye-popping selfies: Dangle from one of the tallest buildings in Los Angeles – without the danger! Melt your brain in our optical illusion bathroom where reflections aren't real! Strike a pose and thank all the beautiful people in your life as you accept the award for Best Selfie! Get discount tickets to Museum of Selfies in Los Angeles on Goldstar and Groupon.
Museum of Illusions in Los Angeles
The Museum of Illusions comes Instagram-ready with completely new 3D illusions, and the Upside Down House exhibit that will take your breath away, transporting you to a world of fantasy and imagination! Their 30+ 3D illusions produce eye-popping pics, inspired by cartoon, art, current events, movies and more! Not just that, their Upside Down House features seven unique rooms all flipping the world as you know it, upside down!
Guests can look forward to go on an African safari, get close and personal with the elephants, take stage in front of a massive crowd of adoring fans, walk on the edge of a skyscraper in a daring escape attempt. And of course, try cooking breakfast in an upside down kitchen, or relaxing on our sofa, conveniently located on the ceiling. Flash photography is not just allowed, it's encouraged. The Museum of Illusions is the place to be to create memories and let your imagination soar. Created by some of the world's best artists, with new exhibitions being added often, so act fast to see them all! Get discount tickets to Museum of Illusion in LA on Goldstar.
PetPop in Los Angeles
PetPop is the ultimate pop-up photo experience now in Los Angeles for a limited time! Over 15 fanciful pet-themed rooms await your pleasure. Look chic in the 101 Dalmatians Room and get your workout on in the World's Largest Hamster Wheel. Imagine witnessing a pack of balloon dogs on a group stroll, only to be caught in a downpour of cats and dogs (literally). Whether looking for a new jaw-dropping selfie, a vibrant Snap, an Instagram moment or a new fun and quirky family portrait, PetPop has something for all animal lovers!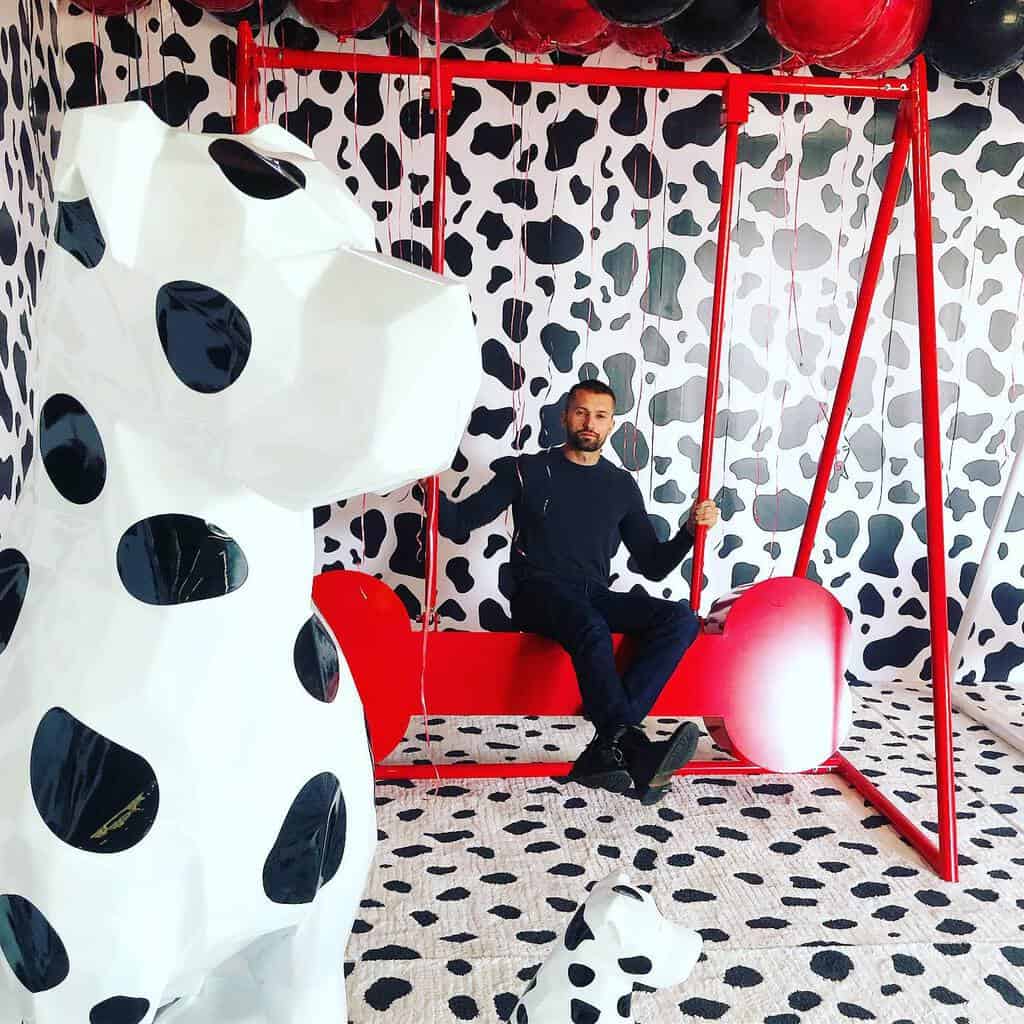 The Foodie Space in Pasadena
Lovers of food art can visit The Foodie Space at the Pasadena Museum of California Art and experience their interactive exhibits featuring over-sized food made by local artists. Running for a limited time, visitors can pose and take pictures with gigantic noodle bowls, tea sets, french fries, and much more. They playfully poke fun at society's obsession with social media and offer plenty of chances to take amusing photos and selfies with colossal food displays. Get discount tickets to The Food Space in Pasadena on Groupon.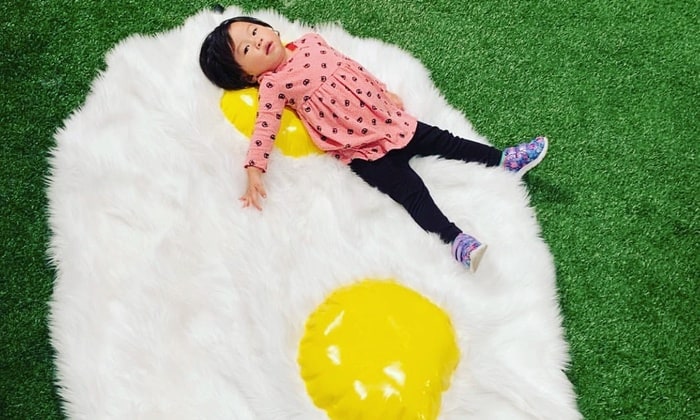 Cheat Day Museum in Irvine
You've been good lately (mostly), so treat yourself to the cheat day to end all cheat days at this one-of-a-kind pop-up museum! Cheat Day Land is fulled with deliciously Instagrammable food-centric photo ops, and it wouldn't be cheat day without a treat, so you also get a free sample from one of the area's best food spots as you leave. Each week has a new sample from a different sponsor, so set aside the diet restrictions and treat yourself to a fun and carefree exploration of your favorite foods at Cheat Day Land. Get discount tickets to Cheat Day Museum on Goldstar.
Second Home Pavilion at the La Brea Tar Pits in Los Angeles
For a limited time, explore Second Home Pavilion at the La Brea Tar Pits in Los Angeles. Each of the rainbow tunnels takes you on different journey. There are multiple ways to wander, and many entrances and exits, but they all emanate from a center area where you'll be immersed in stained glass light. The pavilion experience shifts from day to night—natural light seeps through translucent walls by day, and glowing lights illuminate its colors and surfaces once the sun goes down. Admission is free, but timed tickets are required.
Zentopia Museum in Los Angeles
The Zentopia Museum is a 60-minute interactive 3D immersive art exhibit created by artist Debi Cable. Suitable for all ages, this wondrous journey in a dark environment is illuminated by UV/Blacklight technology with each guest receiving a pair of ChromaDepth glasses which can be worn during the show. Get discount tickets to Zentopia in LA on Groupon.
Museum of What? Wings Tour in Anaheim
Museum of What? Wings Tours is pop-up museum featuring interactive exhibits inspired by wings, feathers, and fantasy. There are over 15 selfie-worthy, enchanting sensory displays featuring 8' angel wings, shimmering pixie wings, colorful butterfly wings, and more. Get discount tickets to Museum of What? Wings Tour in Anaheim on Groupon.
The Flutter Experience in Los Angeles
Flutter Experience blends contemporary art and play. Kids and adults alike can enjoy videos, virtual reality, projection mapping, and other attractions of this interactive art exhibition. The interactive space provides a vivid sensory exhibition created by artists who have shown in museums like the MoMA and the Whitney. Guests of all ages can explore art in a welcoming environment. Get discount tickets to The Flutter Experience on Groupon.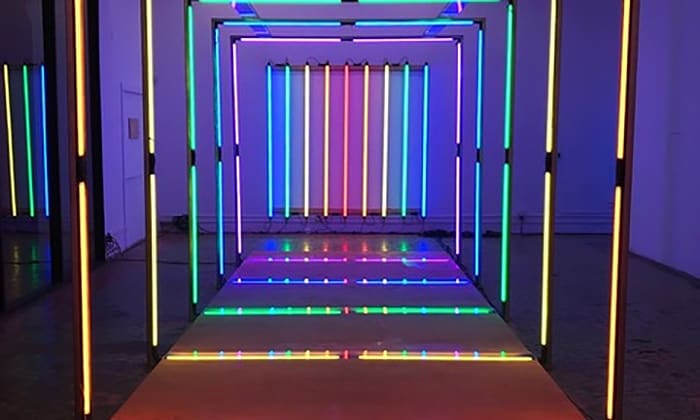 The CADO in San Marcos
The CADO is the world's first avocado pop-up museum experience, open this summer at North City in San Marcos. Step into a world of the green fruit you love to 'gram and emerge with more than a pretty picture. You're invited to feel the avocado-skinned walls and find the ripe spot, get schooled on the growing process by Jason Mraz (via cassette tape), meet the Hass Mother Tree of California, pause at The Pit Stop and enjoy the best of avocado culture.
Samskara at Wisdome in Los Angeles
The new multimedia immersive art park Wisdome, with five massive domes, hosts Samskara, a spiritual journey of incredible colors and artwork. With VR, a full dome-mapping projection show and 360-degree immersive audio/visual experiences in the Los Angeles art district, Samskara uses technology to plunge you into the space between dreams and realities. In Hindu philosophies, every action leaves a samskara in the deeper structure of a person's mind. Experience the impressions and imprints of other people's minds at Samskara, in the heart of Downtown. Get discount tickets to Samskara in LA on Goldstar or Groupon.
Happy Field Tripping!
Jilleen
More Fun Things To Do in Los Angeles
40 LA Museums To Explore With Kids
The Best Places To See Wildflower in Los Angeles
7 Places To Go Sand Sledding in Los Angeles
Discount Tickets to OUE Skyspace LA