Even though California is on the verge of another dry winter, it doesn't mean you can't catch Golden State blooms up and down the coast and out in the California desert. Peak season for seeing wildflowers in Southern California can vary somewhat from year to year, based on rainfall amount and temperatures. So, it pays to check official websites to get the most updated information.
Where To See Wildflowers in Southern California
Wildflowers are already starting to bloom in certain areas across the state. To help you find the best places to see wildflowers in Southern California, here's where and when to find them in California's national parks, state parks, public beaches and gardens this spring—and beyond—super bloom or not.
Just remember proper etiquette is not to touch the flowers, pick them or go into the fields. The flowers are here for everyone to enjoy!
Where To See Wildflowers in Los Angeles
Spring is my favorite time of year to go on a hike with my family and explore the various areas in and around Los Angeles where you can view wildflowers. Now through May is prime time for flower fans like myself. From Antelope Valley all the way down to the coastal shores of Malibu, you can see several species of wildflowers including the California Poppy, Giant Coreopsis and Hummingbird Sage. To enjoy the views, take a look at this round up of 20+ places to see wildflowers in Los Angeles.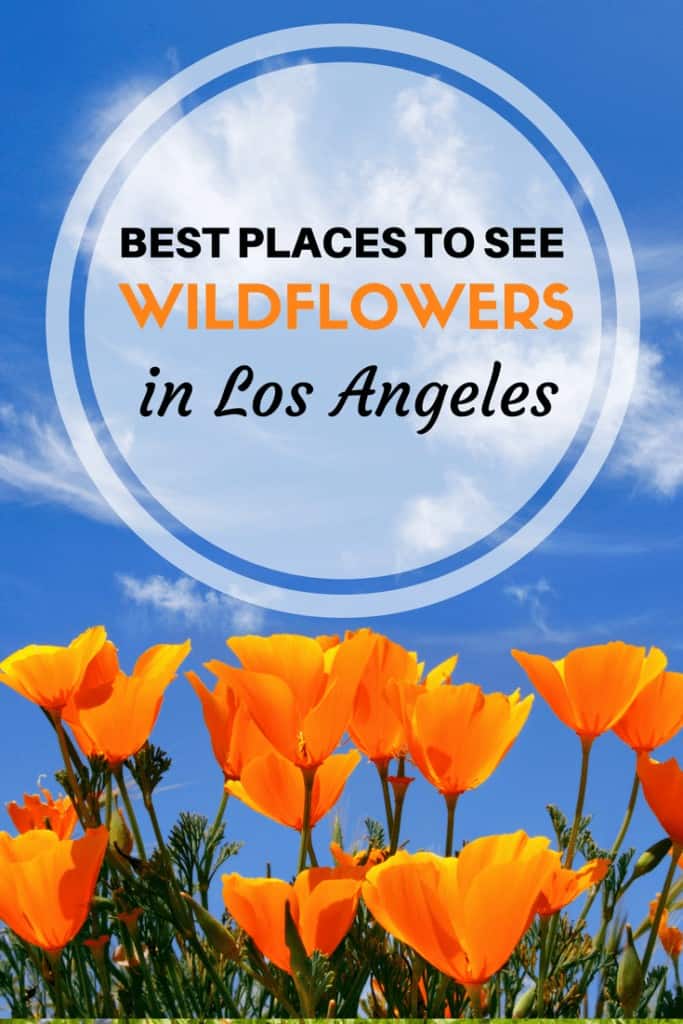 Where To See Wildflowers in San Diego
San Diego is a wildflower enthusiast's paradise! From the annual Flowers Fields in Carlsbad to the beautiful backcountry roads on the way Julian, there are numerous places to stop and enjoy the sprauling wildflower fields in San Diego.
There are also many opportunities to join other wildflower enthusiasts. Check out the ranger-led programs at the Anza-Borrego Desert State Park or stop by the visitor center at Torrey Pines State Natural Reserve. To help you find the ideal location, here is a list of the best places to see wildflowers in San Diego.