Updated for 2023
Please call ahead of time to check with the venue to make sure each event is taking place accordingly.
The first living nativity was created by St. Francis of Assisi in 1223 to help explain the birth of Jesus to his followers. Throughout Europe, Central America, and South America the manger scene is a primary decoration at Christmastime. In the United States, the manger scene is often displayed in a church or as a part of a neighborhood Christmas display.
Live Nativity Scenes in Southern California
In Southern California, we also have several live nativities that take place throughout the month of December. And the good news is that most are FREE community events! Here is a comprehensive list of live, virtual, drive and walk thru nativity scenes in Southern California for your enjoyment!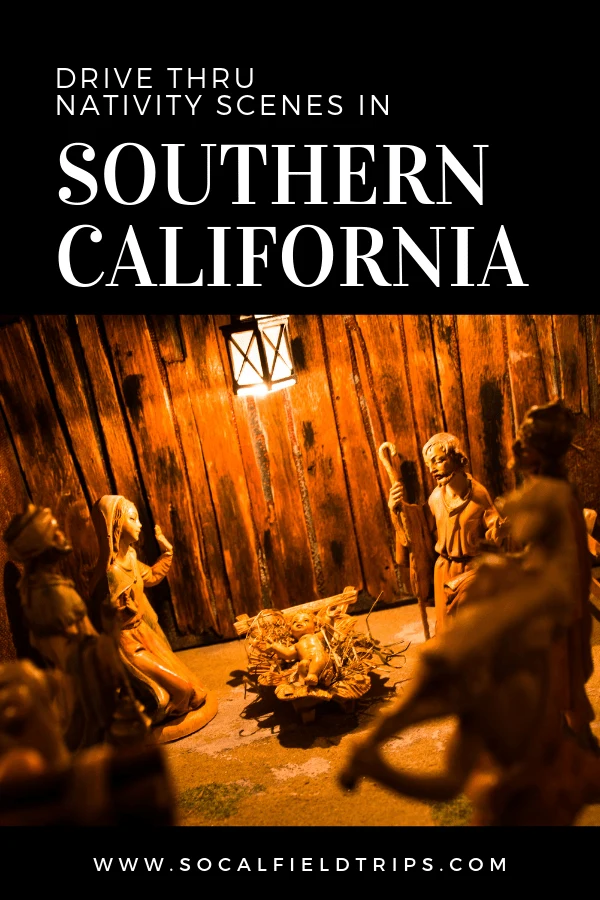 Live Nativity Scenes in Orange County
December 7 & 8 @ 6:00 – 9:00 pm
The Live Nativity at First Christian Church of Huntington Beach has been a staple in the community for more than 50 years. Actors and live animals tell the story of Jesus' birth through 9 different scenes. Whether you're driving through or walking, the true magic of Christmas will be remembered as you celebrate with friends and family. Come for the Live Nativity and stay for Christmas Carols in the Chapel, a photo opportunity for the family and crafts for the kids. Free admission.
December 9 & 10 @ 5:00 pm
The centerpiece of the Orange County Christmas Experience is a light-hearted Christmas play that is perfect for all ages. We'll follow Eliza as she re-tells the story of her first time participating in a Christmas pageant and how it re-ignited her faith. This 30 minute play is a fun reminder to slow down from the hustle and bustle, spend time with family, and remember the true reason for the season—Jesus Christ. Doors will open at 4:30PM and the play begins at 5:00PM. Registration required.
Our Christmas Village will immediately sweep you into the Christmas spirit! Live music, sights and sounds of Christmas, and a free petting zoo will make this a night you will remember for years to come.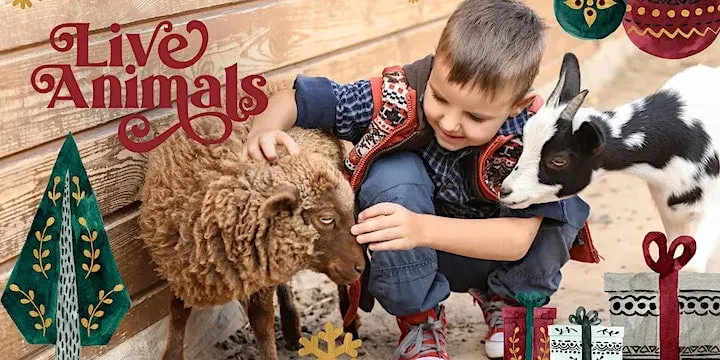 Living Nativity, Village Bible Church, Garden Grove
December 16 & 17 @ 4:00 – 9:00 pm
Join us on a tour through Bethlehem as we celebrate the birth of Jesus. Your self-guided tour will walk through the streets of Bethlehem ending up at the nativity. There will be live interactions along the way that tell the Christmas story and give an idea of the setting of Christ's birth. This is a great way to remind ourselves of the message of Christmas. Admission is free and tours will last about 20 minutes each.
December 16 & 17 @ 5:15 pm, 6:30 pm & 7:45 pm
You will see the true Christmas Story come to life right before your eyes! See Mary riding on a donkey, the Wise Men riding on magnificent camels, sheep by the manger, and then enter a toy shop where toys come to life. Plus you will be treated with hot chocolate, cookies, candy sticks and more. Admission is free. Reservations are preferred and you can make them here. Tickets will be available after Thanksgiving.
Walk Thru Nativity, Crossline Community Church, Laguna Hills
December 8, 9 & 10 @ 5:00 pm – 8:00 pm
The most immersive living nativity in Orange County! Come experience a huge cast bringing Bethlehem to life as it was 2000 years ago. Meet Mary and Joseph, The Three Wise Men, angels, shepherds, and townspeople. See live camels, sheep, donkeys and Roman Soldiers on horseback. Experience a petting zoo, cookie and craft decorating and holiday treats and hot drinks for everyone. $5.00 per person suggested donation. Advance reservations required to avoid long lines. Please note that entrance to Journey to Bethlehem is free for anyone unable to afford the donation.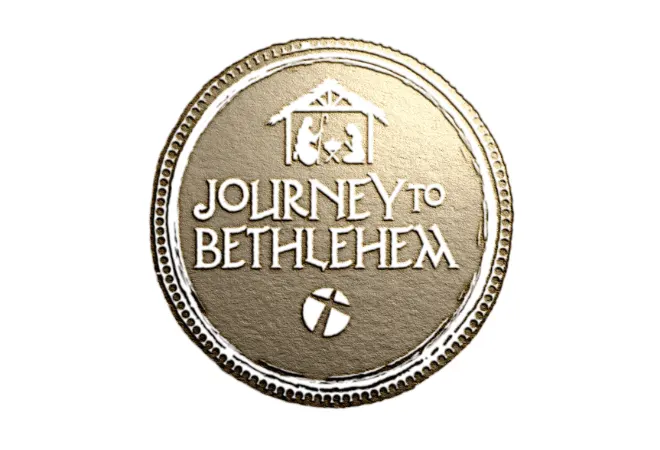 December 8 & 9 @ 6:00 pm – 10:00 pm
Experience this life-size retelling of the Christmas Story from the comfort of your car. Live actors, animals and narration through your car radio! You can also enjoy the Drive-Thru Nativity on foot. The church is also collecting non-perishable food donations at the Drive-Thru Nativity to support local families in need. Bring the whole family to this annual free event, a Mission Viejo community Christmas tradition since 1994! Free admission.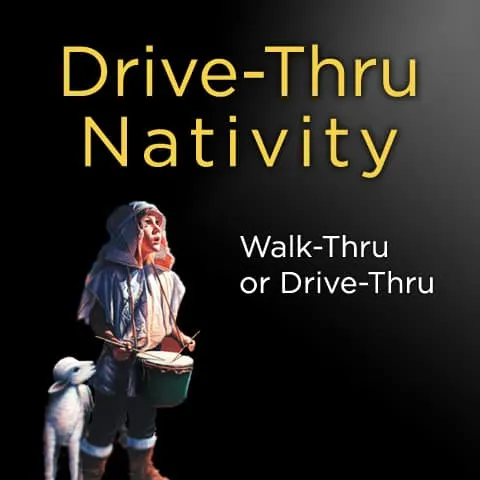 Live Nativity Scenes in Los Angeles
December 10 @ 4:00 pm – 6:00 pm
Experience the town of Bethlehem as it was in the year of Jesus birth. This year it will be a Drive-Thru event with scheduled time slots. Online registration is required.
Live Walk Thru Nativity, Portraits of the Prince of Peace Pageant, Long Beach (Open for 2023 – Check back for dates)
The "Portraits of the Prince of Peace" Pageant has been a Long Beach tradition for well over 40 years. Through the combined efforts of 6 different Churches the story of the birth of Jesus is presented in a fun filled way with music, live actors, beautifully decorated murals, as well as, and live animals.
The Pageant starts on the South East Corner of Bellflower & Wardlow, in front of St. Cornelius. Brought to you by St. Luke's Lutheran, University Baptist, St. Cornelius Roman Catholic, Long Beach Christian Reformed and Calvary Chapel Long Beach. Free parking is available at all the churches. Free admission.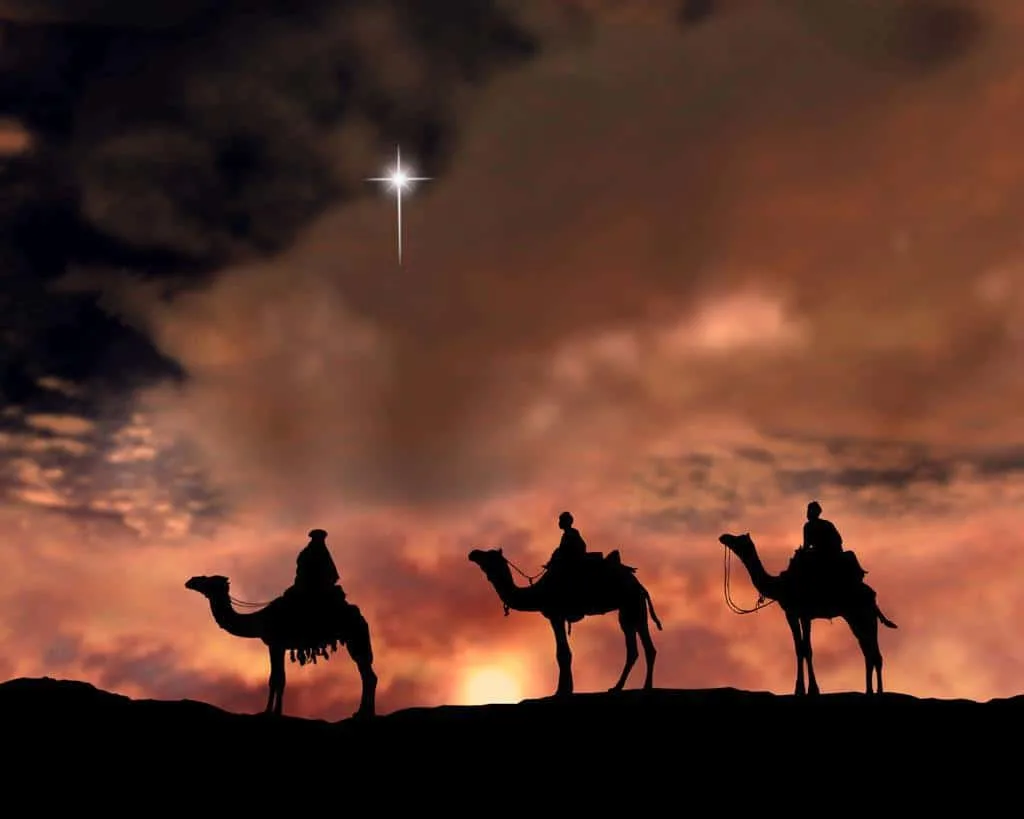 December 7 & 8 @ 6:00 pm – 9:00 pm
Journey to the Manger is a live walk through of the Christmas story, full of animals, actors, and interactivity. This walk-through Christmas Event is for the whole family. Your own journey should be in groups of 5-10 people and only takes about 30 minutes. Also, come and enjoy live musical performances, food and hot drinks, a petting zoo, along with the narrated story walk-through experience. Free admission. Call to confirm details.
December 14, 15, 16 & 17 @ 5:00 pm – 8:00 pm
Come experience the living nativity! The 10-scene walk-through drama recreates pivotal moments surrounding the birth of Jesus Christ, from the Angel Gabriel's appearing to Mary, to Caesar Augustus' devious census declaration, to the ecstatic singing of the heavenly hosts at Jesus' birth. Elaborate set decorations, a life-sized manger, dozens of live animals, Roman soldiers, and a chance to see exotic animals and baby animals up close in our Petting Zoo!
The Living Nativity Outdoor Drama and Marketplace opens at 5:00 pm and includes outdoor fire pits, hot cocoa, food trucks, tons of vendors, and lots of unique gift ideas. Dress warmly! Outdoor bleacher seating is handicapped accessible for wheelchairs and walkers. To enhance the Nativity experience, this production is a ticketed-only event. Shows run nightly at 6:00 pm, 7:00 pm and 8:00 pm. Children under 2 years old are free.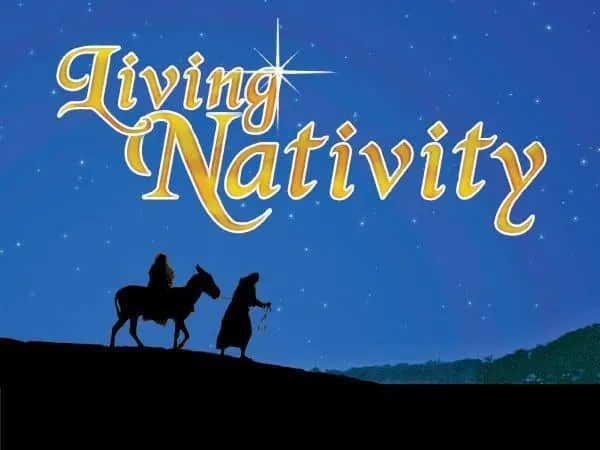 The Live Nativity, Glendora City Hall, Glendora (Dates for 2023 TBD)
A live nativity scene on the grass lawn up at Glendora city hall. Enjoy hot cocoa, see shepherds, wise men, and manger animals all while learning about the hope that Christmas brings. Presented by Grace Church of Glendora. Free admission.
Drive Thru Nativity, Community Christian Church of The Foothills, Tujunga (Dates for 2023 TBD)
Come join the Tujunga community for two nights in the little town of Bethlehem, as you get to experience the story of Jesus' birth! Walk or drive-thru and see Mary and Joseph's long journey, the angel's heavenly proclamation, and the wisemen with their gifts. See a live video of the Nativity here! Free admission.
Las Posadas, Olvera Street, Los Angeles
December 14, 15, 16 & 17 @ 6:30 pm – 8:00 pm
Las Posadas, a nine night festival, has been a part of Olvera Street since its founding in 1930. Reenacting the journey of Mary and Joseph to Bethlehem with traditional songs, colorful costumes, and vibrant music brings one of the oldest Christmas stories to life. Free.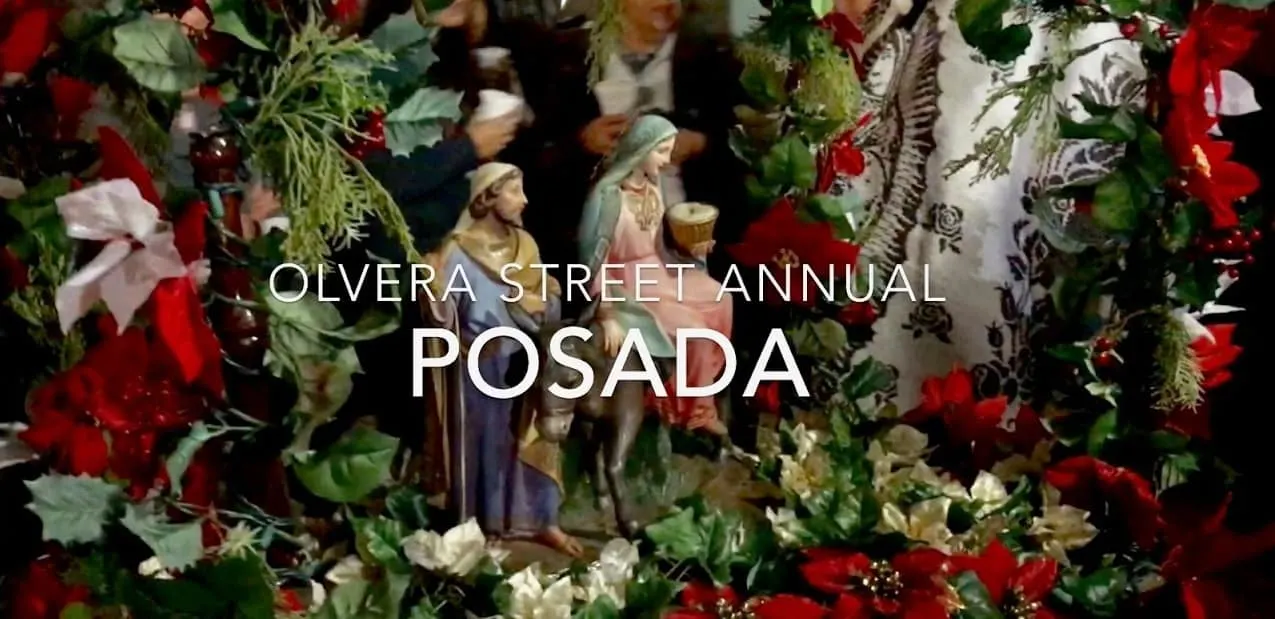 Live Nativity Scenes in The Inland Empire
December 1, 2 & 3 @ 5:00 pm – 8:30 pm
Bring the entire family, or a group of friends, and experience the Christmas story. Get close to the action and live animals as you walk through our Living Nativity. After, enjoy hot cocoa and the music and lights of the season. Everyone can use a little extra joy and fun this holiday season. Be sure to reserve your arrival time today, only one reservation is needed for each group. Our walk through is wheelchair accessible.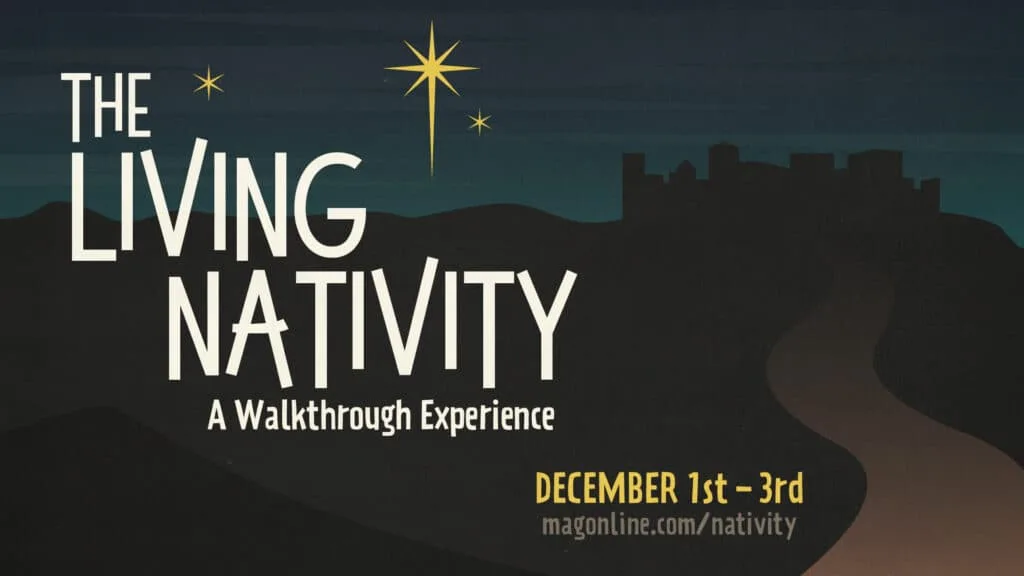 Thanksgiving Day 2023 – New Years Day 2024
Ontario Nativity scenes include religious creches exhibited on the Euclid Avenue median in downtown. Protected by wooden shelters, the dozen Nativity scenes between D and G streets tell the story of Jesus' birth. For 55 years, it has been a tradition for the scenes to go up in Ontario – through the help of volunteers – on the weekend before Thanksgiving and come down the first week in January.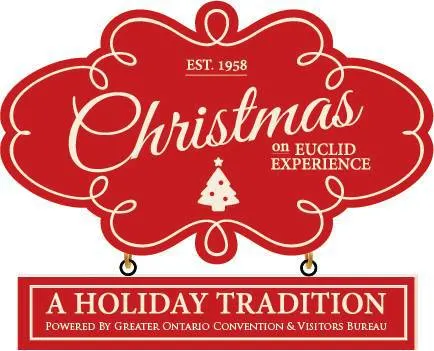 The Living Nativity, Calvary Sunrise, Murrieta (please call to confirm dates and times on website)
A memorable event for the entire family celebrating the true meaning of Christmas. Take a free family photo with one of the live performers or animals. Located at Old Town Murrieta at Lily Kelly Ministries 24935 Washington Avenue.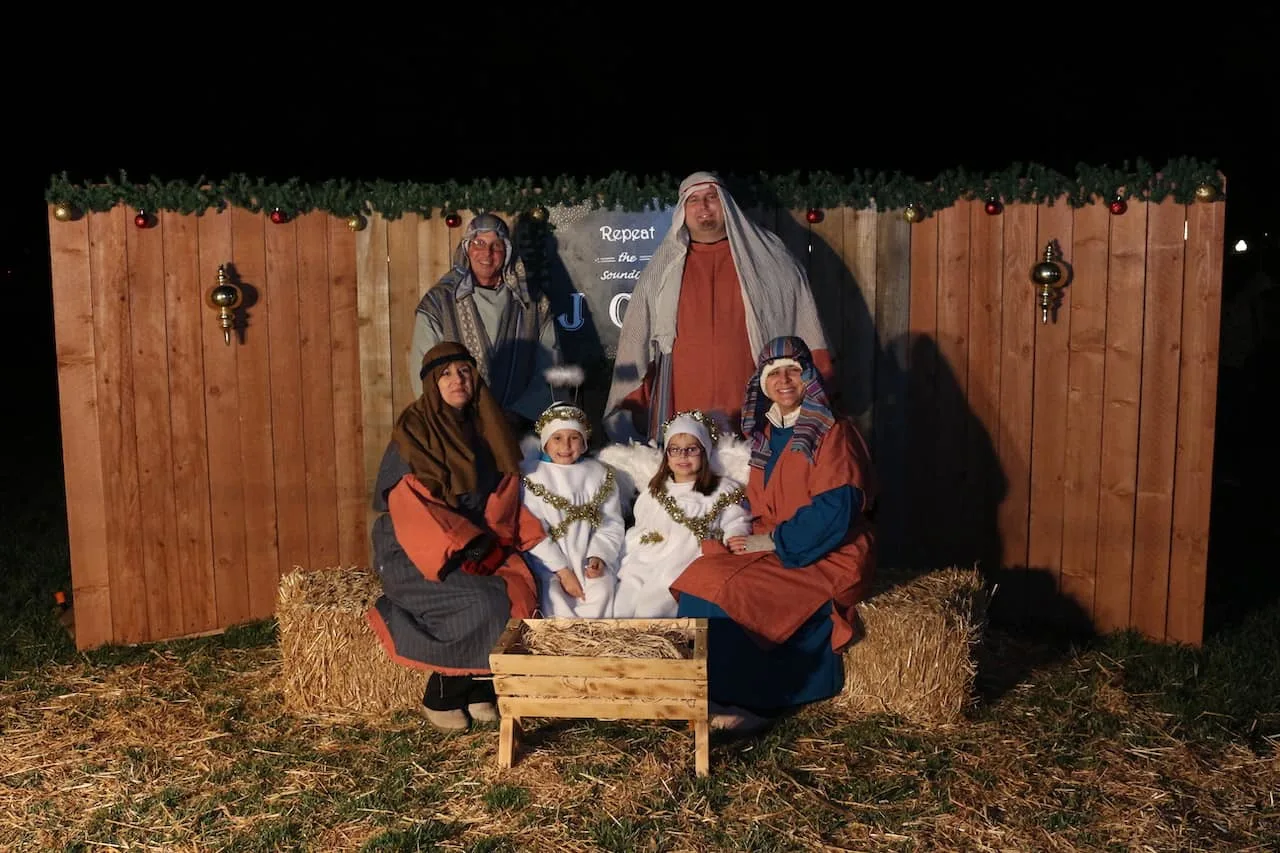 Live Nativity Scenes in San Diego
Bethlehem Walk, The Church of Jesus Christ of the Latter-day Saints, 2255 Felicita Road, Escondido, CA 92029
December 15 @ 6:00 pm – 9:00 pm and December 16 & 17 @ 5:00 pm – 9:00 pm
Free to the public, this nativity scene experience invites visitors to watch a re-creation of the traditional birthplace of Jesus. The period is set in the time of Caesar Augustus, the Roman Emperor who decreed that a census be taken and set in motion the event we now celebrate as Christmas: the birth of Jesus Christ in Bethlehem.
Families will be able to visit the village and view and listen to its inhabitants. As you slowly go through the village, you'll encounter Roman centurions and soldiers, shops, tradesmen, the synagogue, and other key landmarks, culminating in the inn and the manger.
Live Nativity Scenes in Ventura County
Live Nativity, The Old Mission San Buena Ventura, Ventura
First Friday after Thanksgiving Weekend during the Annual Christmas Tree Lighting
A live Nativity sponsored by Holy Cross School is held on the front steps of the Mission.
December 9 @ 7:00 pm – 9:00 pm
Happy Holiday Field Tripping!
Jilleen
More Family Holiday Events in Southern California: