Are you a sports fan or have a future major league sports player in your family?  Then take them on a tour of your local ballpark where home runs are "splash hits!"  During a behind the scenes tour of a sports arena, visitors learn about the history of a sports team that is deeply ingrained in the fabric of American culture, the construction of a stadium and how a sports team is operated on a daily basis.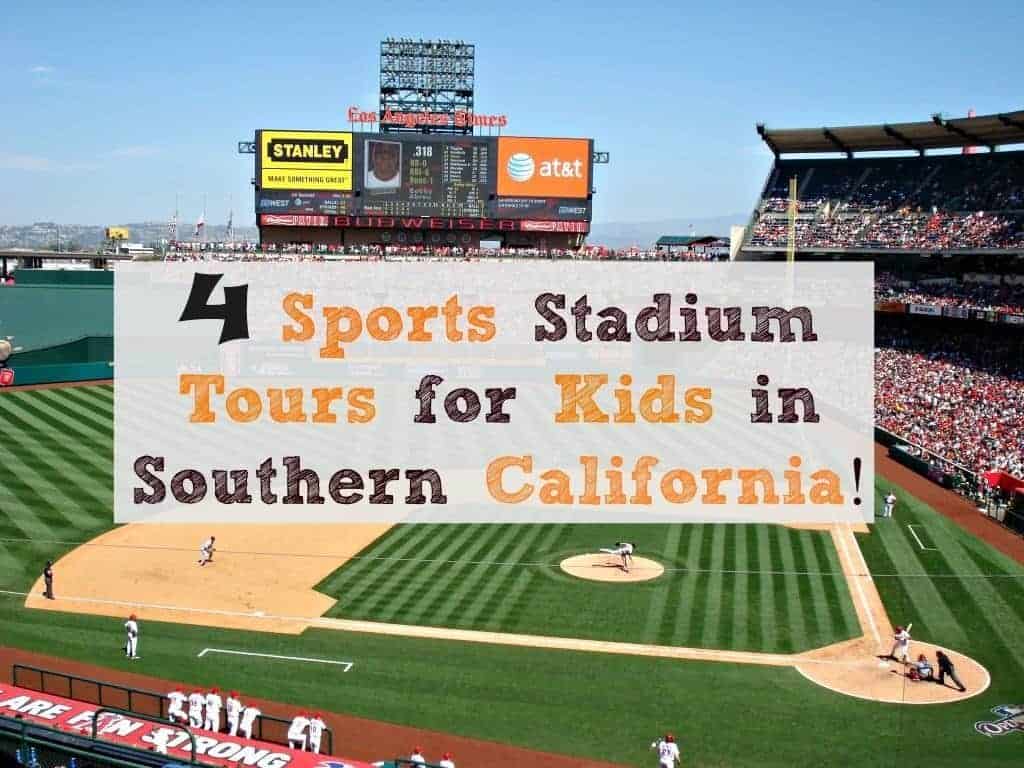 In Southern California, we are lucky enough to have 4 major sports stadiums that offer both public and private tours for community groups, schools and scout troops.  When you call to set up a tour, make sure to ask guest services about the price of the tour, where to meet, what to bring, how long it will last and if they have a policy about taking photos.  Most importantly, have fun!
4 Sports Stadium Tours in Southern California
Angel Stadium is baseball's fourth-oldest active Major League Baseball stadium, behind Fenway Park, Wrigley Field, and Dodger Stadium.  It has been the home of the Angels since their move from Los Angeles following the 1965 season. The stadium is often referred to by its unofficial nickname The Big A and has hosted the 1967, 1989, and 2010 Major League Baseball All-Star Games.
Join the Halos for a "behind the scenes" tour of their ballpark – Home of the 2002 World Champion Los Angeles Angels. The stadium tour is both an enjoyable and educational experience!  You will be invited to view areas that are normally restricted to the public.  The walking tour lasts approximately 1 hour and 15 minutes.
Highlights of this 75 minute tour may include:
A trip down to the field at Angel Stadium
A visit into the Angels Dugout
Walk through the Visitors' Clubhouse
A close up look at the Mike Scioscia interview room
An exclusive look at the Gene Autry Suite, Broadcasting booth, the Press Conference room, as well as a Dugout Suite
Angel Stadium Public Tour Information
The Angel Stadium Tour are given at 10:30am, 12:30pm, and 2:30pm on Tuesdays, Wednesdays and Fridays when the Angels are on the road.  Prepare to arrive 15 minutes prior to the start of the tour.  Pricing for public tours are $8 for adults / $6 for children / FREE for children 4 and under.
Angel Stadium Private Tour Information
Field Trips are offered for groups of 20 or more and are available by request only based on scheduling and stadium availability.  Reservations must be made at least two weeks in advance.  Please call 714-940-2230 or email ballparktours@angels.com for more information.  The stadium requires 1 chaperone per 10 children.  Pricing for private tours are $10 for adults / $8 for children / FREE for children 4 and under.  The maximum number for tours is 40 people.