A lot of major museums around the world offer the ability for the public to see works in their collections online through what's called a virtual museum tour. The museum allows visitors to take self-guided, room-by-room tours of select exhibits and areas within the museum from their desktop or mobile device. And best of all, it won't cost you a dime!
In addition to offering virtual field trips, the museums have 360-degree tours, live streams, image databases and lecture archives spread throughout their websites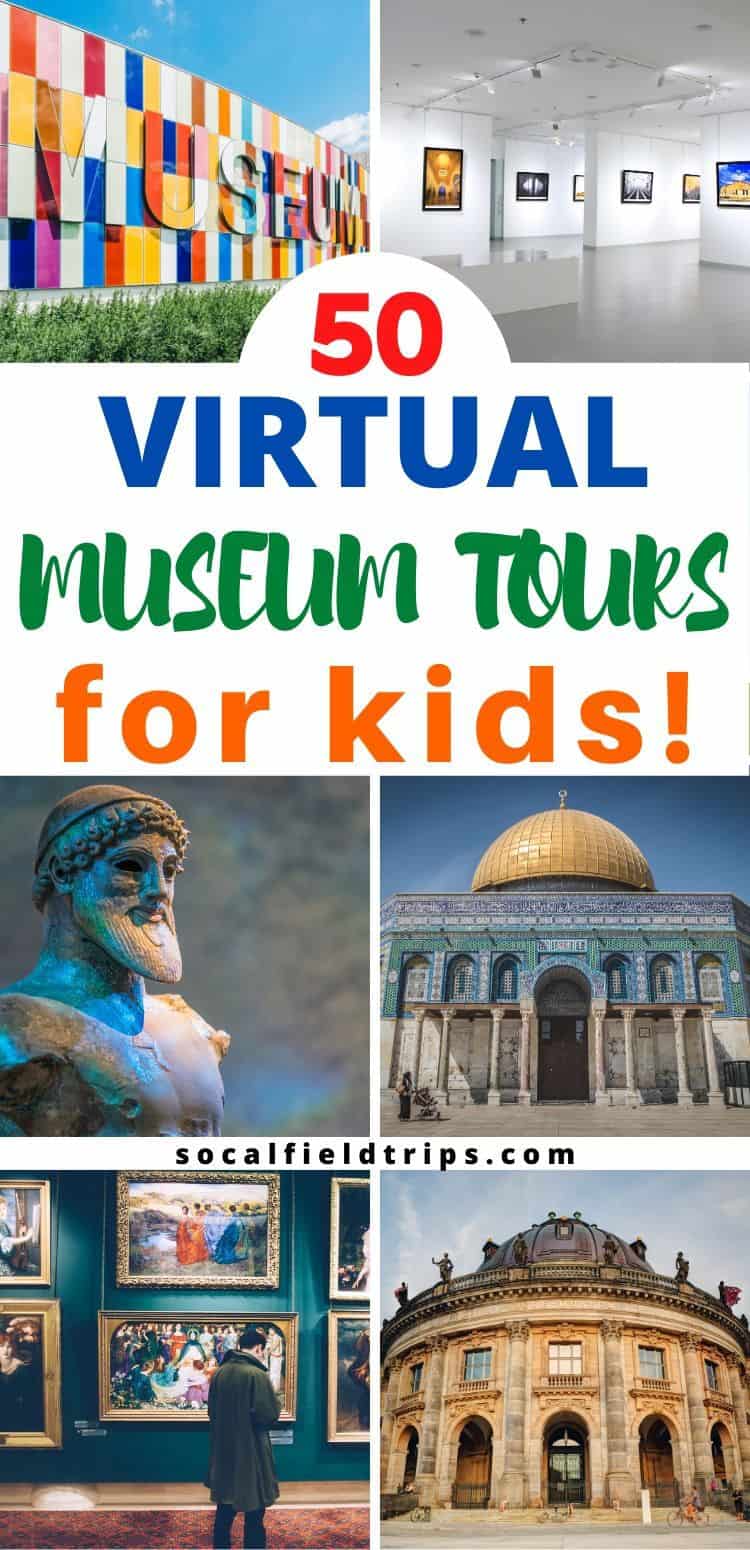 Free Virtual Museum Tours Around the World
From peeking into Yayoi Kusama's "Infinity Mirrored Room" at the Broad Museum, to taking a lesson in ancient Greece from Athens' Benaki Museum, to tracing the history of European painting from the Middle Ages to the late 20th century at the Thyssen-Bornemisza Museum in Madrid, there are some fascinating exhibitions at your fingertips!
So brew a cup of coffee, sit back and enjoy a virtual museum tour from home!
Happy Field Tripping!
Jilleen
The Benaki Museum of Greek Culture is housed in one of the most beautiful neoclassical-style buildings in Athens, near the National Garden and the Hellenic Parliament. Take a 360-degree tour of the museum's unique exhibition on Greek culture arranged diachronically from prehistory to the 20th century.
British Museum, London
Take a virtual tour of the British Museum with more than 60 galleries – perfect for creating your own bespoke tour around your favorites. See highlights like the Rosetta Stone in the Egyptian Sculpture Gallery or discover gems like the beautiful textiles in the Sainsbury African Galleries.
The Broad Museum uses talent from Los Angeles and afar, to produce music, visuals and more to go alongside their online interpretations of the artworks. As part of its Broad from Home initiative, you can watch a video of Yayoi Kusama's "Infinity Mirrored Room" — The Souls of Millions of Light Years Away – set to a spacey soundtrack.
The Dali Theatre-Museum, Catalonia
The Dalí Theatre-Museum in Catalonia, Spain rises on the remains of the former Municipal Theatre of Figueres and is considered to be the last great work of Salvador Dalí. Everything in it was conceived and designed by the artist so as to offer visitors a real experience and draw them into his unique and captivating world.
It features many rooms and exhibits surrounding every era of Dalí's life and career, and the artist himself is buried here. The museum offers virtual tours of the grounds and a few exhibits.
Crystal Bridges Museum of American Art, Bentonville
The mission of Crystal Bridges is to welcome all to celebrate the American spirit in a setting that unites the power of art with the beauty of nature. Whether you're a teacher or a parent looking for virtual learning opportunities for kids, you'll find exciting online resources to spark creativity and critical thinking. You can also take virtual tours of their current exhibits.

Detroit Institute of Arts, Michigan
In addition to outstanding American, European, Modern and Contemporary, and Graphic art, the Detroit Institute of Art holds significant works of African, Asian, Native American, Oceanic, Islamic, and Ancient art. Get your fill of modern art, realism, impressionism and more their online exhibits. There's also an exhibit that features Frida Kahlo.
The Grammy Museum, Los Angeles
Enjoy listening to stellar talks and performances online from some of the world's greatest performers hosted by the Grammy Museum.