Looking for some heartwarming entertainment to enjoy from the comfort of your own home? We have rounded up the best live animal cams from around the world you can watch online for free. From beautiful penguins at the San Diego Zoo to adorable baby goats prancing around in upstate New York, these are sure to put a smile on your face.
These live animal cams are also guaranteed to entertain kids sent home from school for hours on end! And if you need even more inspiration to keep your kids busy, check out our other useful articles – 25 Live Aquarium Webcams For Homeschooling, 101 Virtual Field Trips For Homeschooling and 101 Things To Do with Kids at Home.
35 Live Animal Cams For Homeschooling
San Diego Zoo – Grab the kids and settle into an afternoon of watching the Zoo's live webcams of their adorable animals including penguins, pandas, polar bears, elephants, koalas and more. Oh my!
The Maryland Zoo – Watch live cams of penguins swimming underwater, the female lioness Zuri and male lion Hassan playing, flamingos basking in the sun, goats prancing around in the goat corral and giraffes being fed by the public at the giraffe feeding station.
Ouwehand Park Polar Bear Cubs – Watch the zoo's tundra exhibit in the Netherlands, where two polar bear cubs play under the watchful eye of their mother and grandmother.
Simithsonian's National Zoo – The national zoo has lion, naked-mole rat, panda and elephant cams with multiple views streaming live from various exhibits. They also offer free downloadable activities packets that are designed to engage students (grades K-5) in looking closely and thinking deeply about animal behavior and habitats.
The National Parks Service – Their live cams allow you to get up close to wildlife without disturbing them. Watch the famous brown bears of Brooks River, go on a live dive in The Channel Islands, or take a peek in a Bald Eagle's Nest. They have a library of videos on YouTube.
Woodland Park Zoo – Watch the zoo's live tiger and grizzly bear cams to keep up with your favorite animals in between visits. They even have a bat cam which is different than other zoos!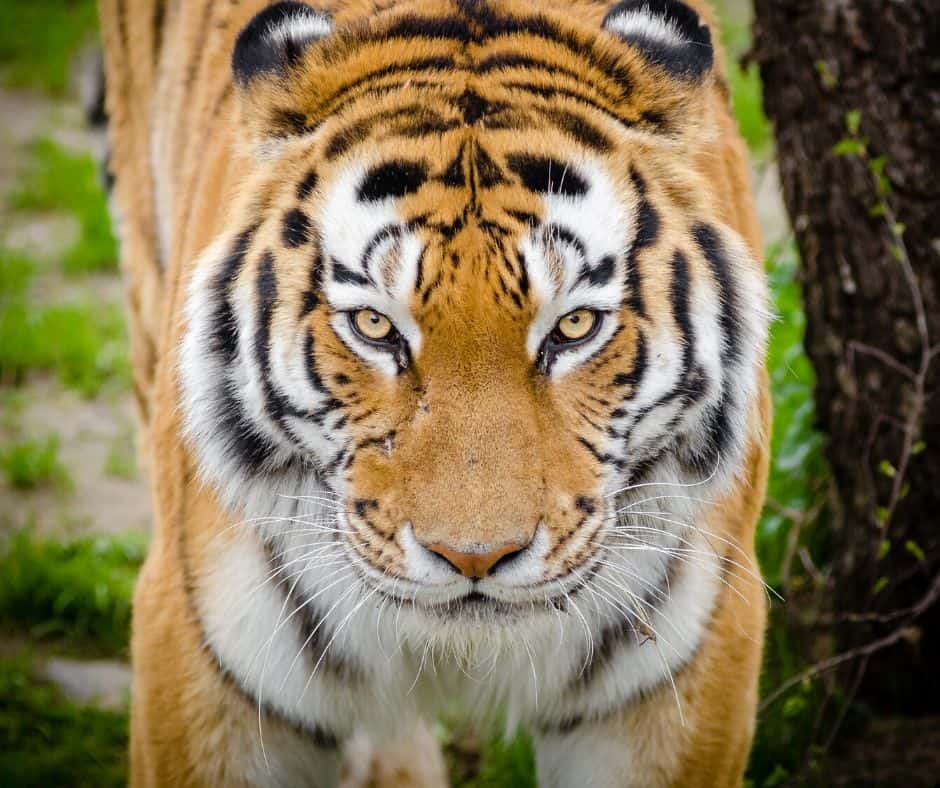 Cincinnati Zoo – While the Cincinnati Zoo is currently closed, they'll be live-streaming from the zoo each weekday at 3 pm EDT. Each stream will highlight one of the zoo's amazing animals, and include an activity that can be done from home.
Folly Farm, Pembrokeshire – Watch sheep, goats and lambs via this adorable farm live stream. It's especially cute when they have new-born babies that appear on screen!
Kitten Rescue Sanctuary – This live camera streams a room at the Kitten Rescue Sanctuary in Los Angeles. While kittens are obviously the main attraction here, a dog named Birdie also makes occasional appearances.
Beekman – Body care company Beekman 1802 has set up a livestream showing baby goats, which are also called "kids", on their farm's nursery.
Old Friends Animal Sanctuary – Old Friends Animal Sanctuary in Mount Juliet, Tennessee, has an ongoing broadcast of its canine friends barking, eating, and lounging in what it's calling the "Senior Dog Gathering Room."
Zoo Atlanta Panda Cam – Take peek inside what's it like to be a panda!
Zoos Victoria – Zoos Victoria, Australian zoo and conservation organization, is live streaming baby snow leopards from Melbourne Zoo and Werribee Open Range Zoo. In addition, the organization has live broadcasts of giraffes, a penguin, and lions.
Wildlife Trust, Cumbria –
This camera provides an up close and personal view of wild badgers every day, live from the beautiful countryside in Cumbria.
Edinburgh Zoo – Looking for something to spark some joy? Why not tune into Edinburgh Zoo's 'Panda Cam' in Scotland and see what the furry creatures are up to!
Houston Zoo – See a heard of Asian elephants roam around, watch as giraffes nibble lettuce fed to them by guests at the feeding platform, see rhinos roll around in a mud puddle and more.
Oakland Zoo – The zoo has a combination of grizzly, sun and black bear cams. Plus a rare view of the California Condors!
Kentucky Equine Adoption Center's Live Cam – This Kentucky center, which cares for and rehabilitates rescue horses, offers a soothing live feed featuring horses standing around in a field and sometimes wandering around.
The International World Center – This educational animal center offers live views of its pack of wolves: Denali, Boltz, Axel, and Grayson.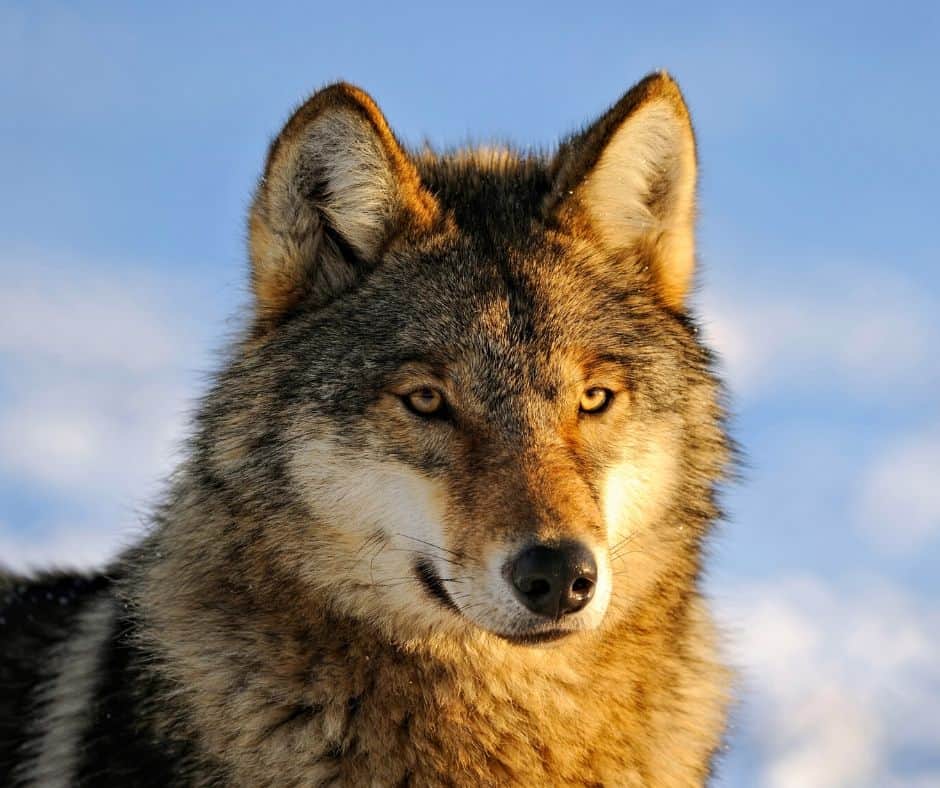 The California Coastal Commission – The California Coastal Commission cams give you views of Northern elephant seals turning up in the state's central coastal areas right now, including seal pups at Piedras Blancas and elephant seals and shore birds on Año Nuevo Island, at a state park of the same name, along with many other shoreline critters.
Goat Milk Stuff – Goat Milk Stuff, a company based in Indiana that makes goat milk soaps and other body care products, has two live cameras showing their baby goat pens. Each of their 200 Alpine and Nigerian Dwarf dairy goats have a personal name too!
National Geographic Safari Live – Watch an impala face a crocodile, a hyena clan resists a lion pride, baby elephants play and more.
The Lone Pine Koala Sanctuary – The Lone Pine Koala Sanctuary near Brisbane, Queensland, Australia, has 15 different live stream cameras that are on 24/7 of their resident koalas. Viewers can watch the Young Koala Tracker, the Koala Forest, where most of the female koalas live, the Koala Train, where the koalas cuddle up and snuggle together, and one camera that is devoted to where they sleep, which is where they are most of the time. They also have live streams of bearded dragons, birds, dingoes, and the perentie, the fourth largest monitor lizard in the world.
Indianapolis Zoo – Watch walrus swim on your cell phone and see penguins play on your laptop! Enjoy a virtual visit with some of your favorite animals — from macaques to tigers, penguins to macaws, and more! Their webcams are a wild way to see what's happening at the Zoo no matter where you are. Plus, take a digital field trip through Google 3D Tours to see some of their most popular exhibits and learn more about the animals who live at the zoo.
WildlifeEarth.TV – Take a virtual safari! Experience one of the most beautiful places on earth and interact with animal experts in real time.
Explore – Explore has the world's largest live nature cam network and is nicknamed "Pearls of the Planet". They have hundreds of live webcams of animals and prey from all over the world.
Dublin Zoo – This bzoo has a large webcam that overlooks the Kaziranga Forest Trail where you can catch a glimpse of the zoo's Asian elephants. See if you can spot matriarch Bernhardine, her sister Yasmin, their daughters Asha and Anak! They also have a cute penguin and African Safari cam.
Minnesota Zoo – Offers three live virtual field trips with Zoo staff that you book for your students including Engineering for Animals: Exhibit Design & Beyond, Engineering by Animals: Inventive Nature and Zoo Food for Thought.
The Turtle Hospital – They offer virtual field trips for students to learn about a variety of turtle topics, including basic sea turtle anatomy, conservation, rehab, surgery and more.
The Memphis Zoo – The Memphis Zoo is one of four zoos in the US to have giant panda bears! Watch them play live on camera in addition to the zoo's fun loving hippos and elephants.
FarmFood 360 – Offers 11 virtual tours of farm animals of minks, sheep, pigs, cows and more.
The Science of Sled Dogs – Denali National Park and Preserve hosts the US government's only dog-sled team. The education staff at Denali can visit your classroom for free via the internet. Using Zoom videoconferencing connections, their staff will spend an hour teaching your class about Denali's amazing natural resources using interactive lessons and activities.
Sharks 4 Kids – Watch a variety of videos about sharks.
Reid Park Zoo – Enjoy watching a live webcast of adorable elephants, giraffes, bears, lemurs and lions.
Saint Louis Zoo – You can now watch penguins swim around on their live YouTube webcam! Or Tune in throughout the day to see zookeepers feeding the animals and cleaning habitats, birds swimming and diving, resting, preening, building nests and sometimes even raising their young at Penguin & Puffin Coast.
Happy Virtual Field Tripping!
Jilleen