This post contains affiliate links.
Are you planning a long road trip with kids? If you're looking for a fun game to keep them entertained in the car, then here's a cute Road Trip Scavenger Hunt Game For Kids that's guaranteed to keep them occupied on a road trip, or even for just a short car ride.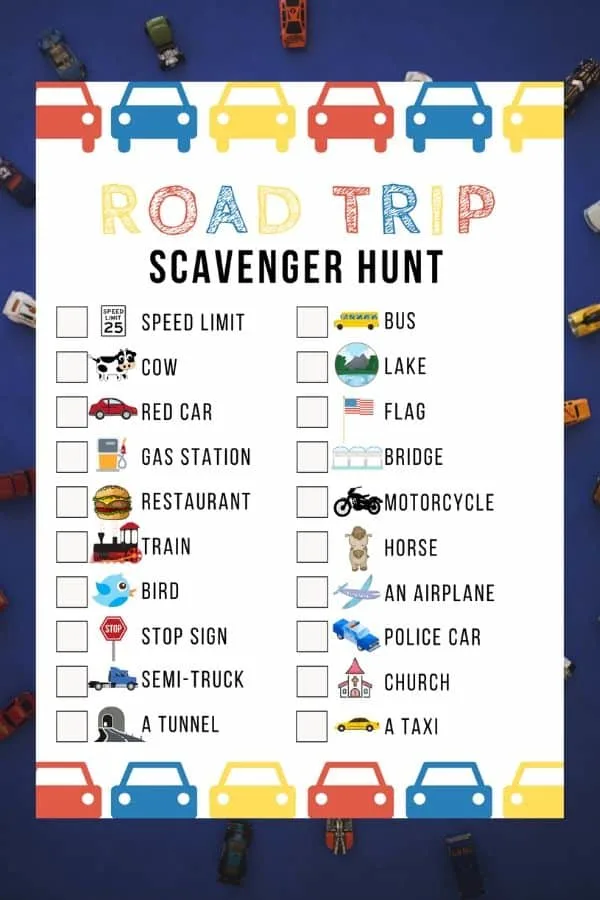 If "Are we there yet?… Are we there yet?…" is a familiar sound from the backseat of the car when you are on a road trip with the kids, you are not alone. Traveling with kids is not easy! Most kids can be impatient while in the car even if it is only a short trip.
Lucky for you I have designed one of the best car games for kids that needs little or no preparation at all, and should get you to your destination with a little less stress. This game is great for all ages. Even parents, grandparents, and aunts and uncles can join along!
Best Road Trip Scavenger Hunt Game
The game is as easy to play as 1-2-3! Simply look for speed limit signs, different colored cars, different kinds of trucks, restaurants, landmarks, birds and more as you drive along the road or freeway. The first person to find all the items on the Road Trip Scavenger Hunt Game For Kids wins!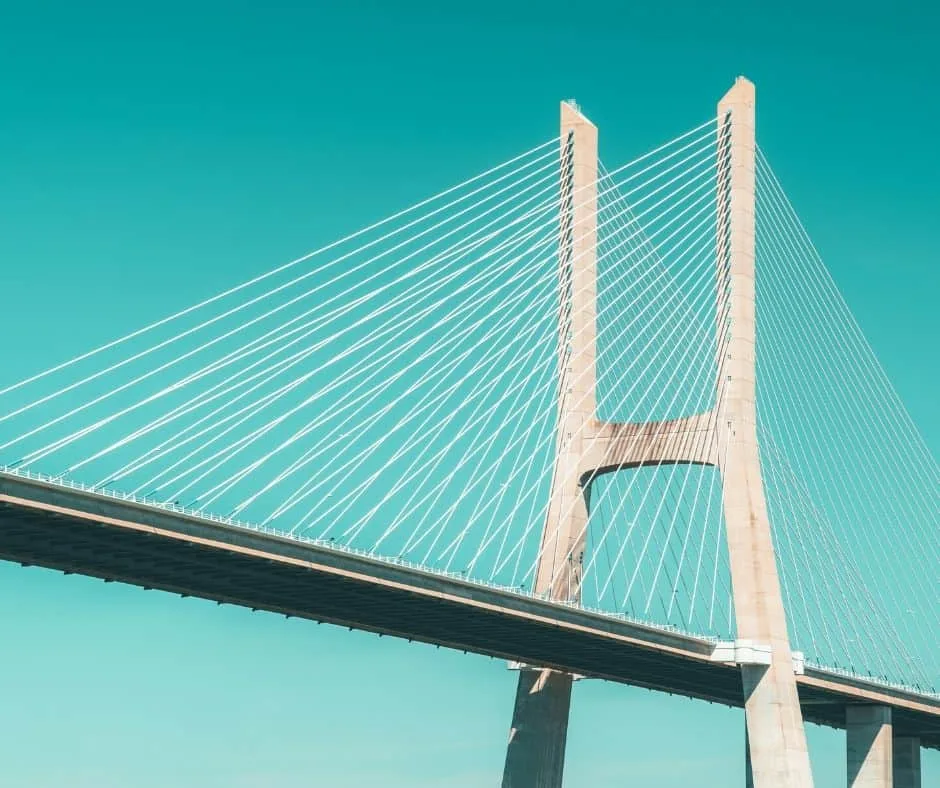 I recommend creating a fun kids activity kit to keep in the backseat of your car to store this Road Trip Scavenger Hunt Game in. Some others items to include in the activity kit are markers, colored pencils, crayons, a set of Mad Libs, coloring books and more. Wiki stixs are also great to play with during a restaurant stop over!
How To Download The Road Trip Scavenger Hunt Game
To get ready for your upcoming family trip, all you have to do is download and print this free Road Trip Scavenger Hunt Game from your computer. It looks great in black and white, but printing it out in color adds a little bit of pop! Oh, and don't forget to bring along some pencils for the kids to use to complete the game.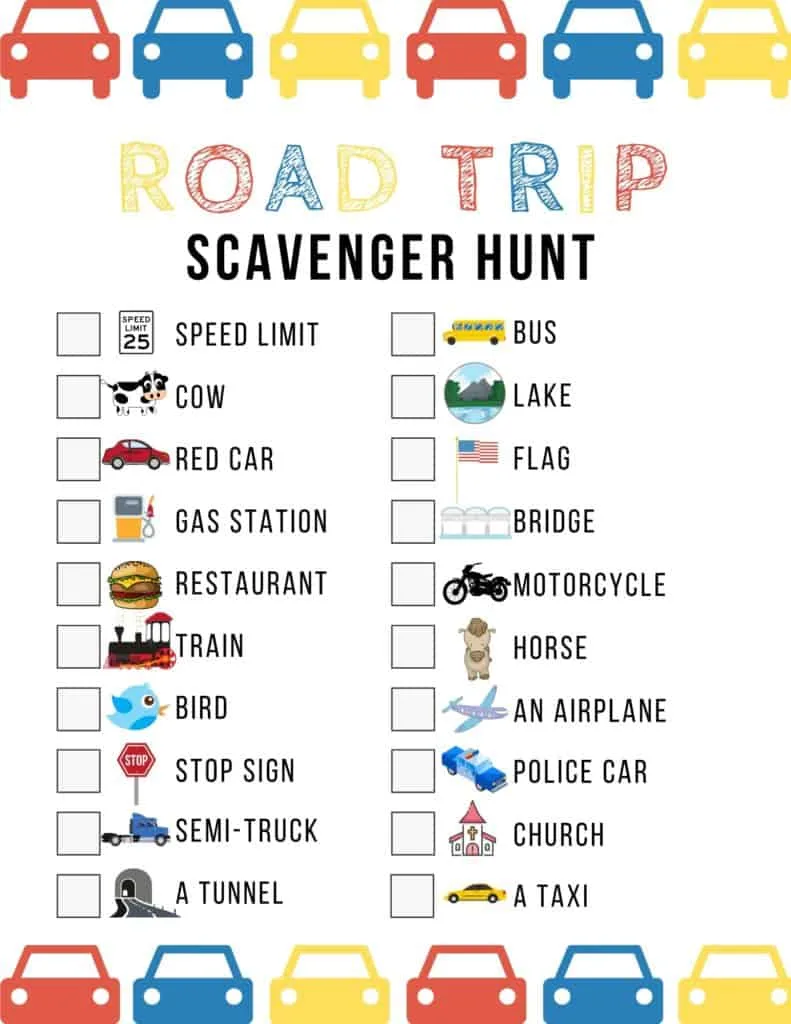 Download: The Road Trip Scavenger Hunt Game here
And if you're looking for even more activities to do with your family while on vacation, check out our free Summer Family Bingo Game and list of 25 Summer Crafts For Kids.
What does your family like to do while on long road trips? Please share your best tips and tricks for keeping your kids entertained in the car in the comment section below.
Happy Travels!
Jilleen