Last winter, Field Trip Boy and I got a sneak peek behind the scenes of Discovery Cube OC's newest holiday tradition – Winter Wonderfest – where snow and science intertwine! Winter Wonderfest is for guests of all ages including toddlers, elementary school students and their families.
During Winter Wonderfest, Field Trip Boy and his friends learned how snowflakes were formed.
Then they put their knowledge into action with snow sledding, tubing and snow play.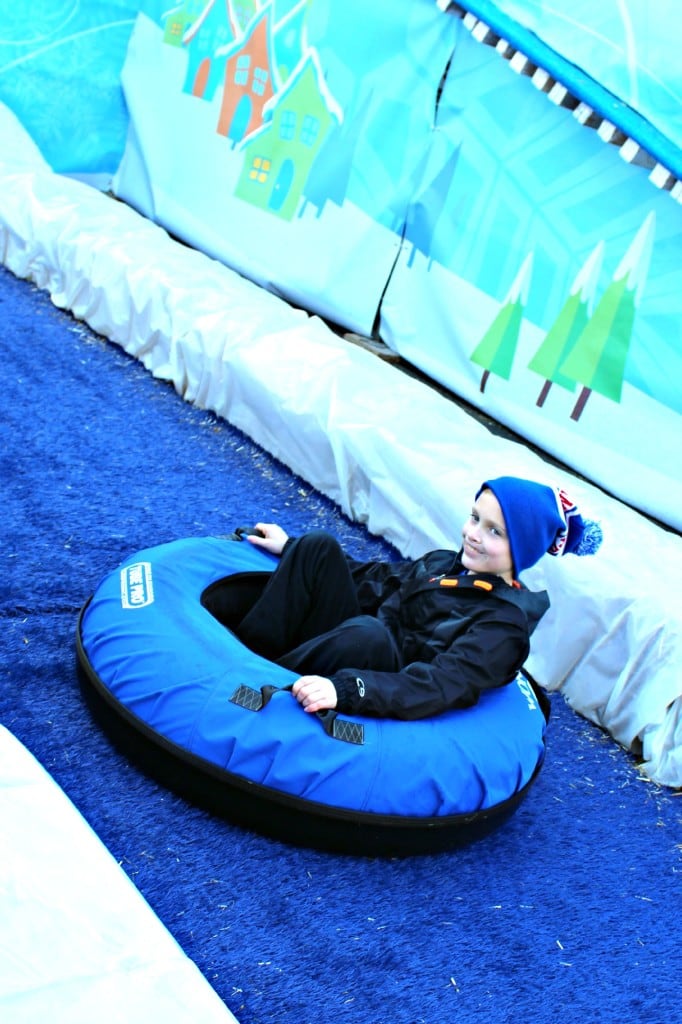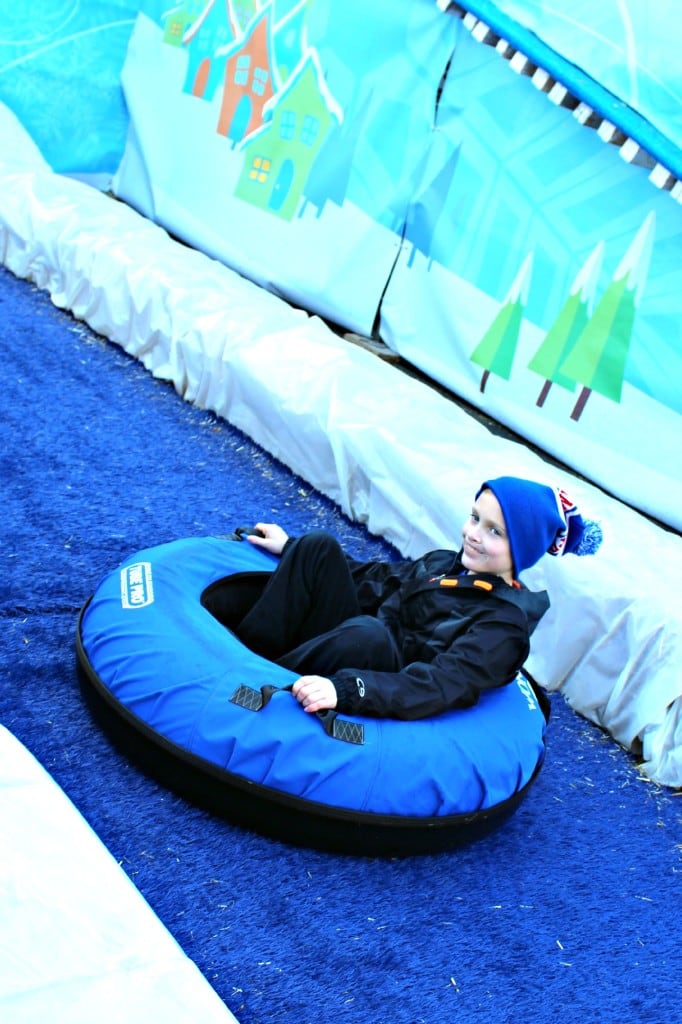 Winter Wonderfest Activities
The largest snow slide had a 75-foot long ramp! The suggested age for riding the larger ramps is 6+, however younger children are allowed to ride so long as they can hold onto the tube and sled handles comfortably. Younger guests can also take part in other activities such as smaller snow and sled ramps.
Field Trip Boy especially enjoyed playing in the snow area! Be sure to wear closed-toed shoes though and bring snow gloves, mittens, and other snow-friendly apparel to keep warm and stay dry. It can get pretty cold, pretty fast. In the snow area children can make snowflakes and build snowmen 'till their little hearts are content!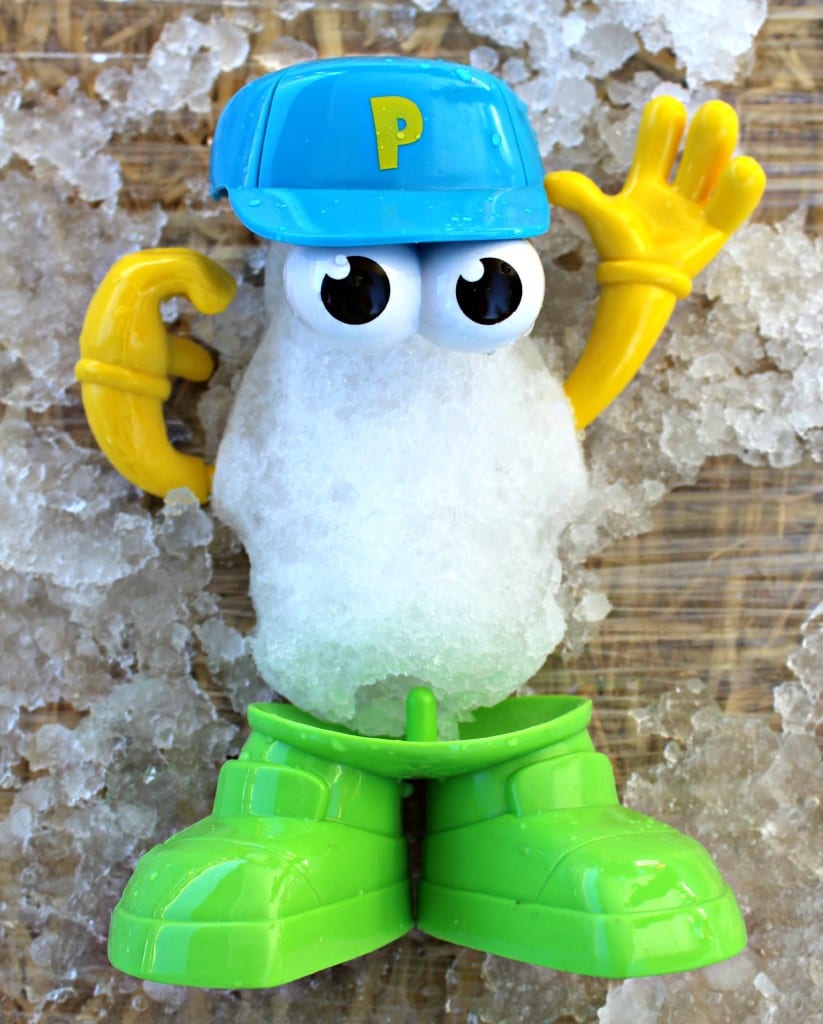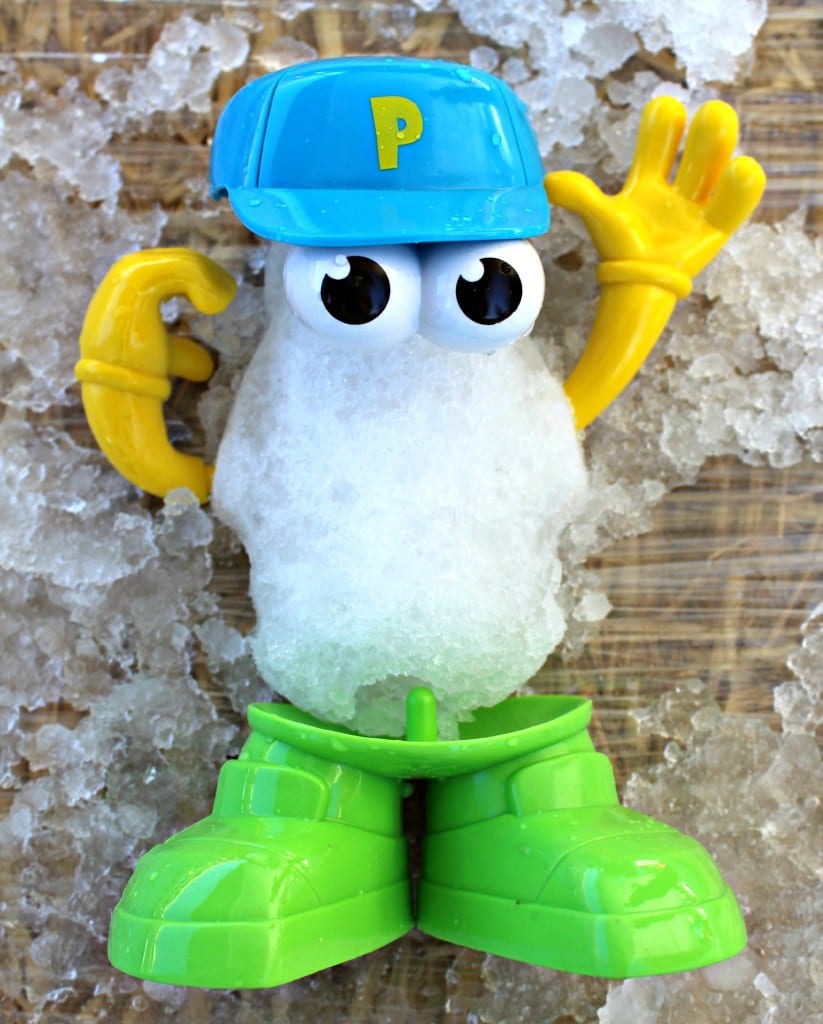 Additionally, Field Trip Boy participated in the gingerbread derby and learned all about the science behind baking in the kitchen science area. Everything was hands on!
Winter Wonderfest Admission Prices
Winter Wonderfest at the Discovery Cube OC runs from December 22 – January 9, 10 am-5 pm.
General admission to Winter Wonderfest is $7 child / $5 adults, plus the price of general museum admission. Tickets to the general public are on sale at https://oc.discoverycube.org/winter-wonderfest/
So put on your beanie, dig out your snow jacket out the closet, and get ready for winter in Southern California!
Happy Field Tripping!
Jilleen
More Holiday Family Events in Southern California
Discount Tickets to Enchanted Forest at Descanso Gardens
Discount Tickets to Winter Fest at The OC Fair & Event Center
75+ Unique Holiday Events in Orange County
50+ Nutcracker Performances in Southern California