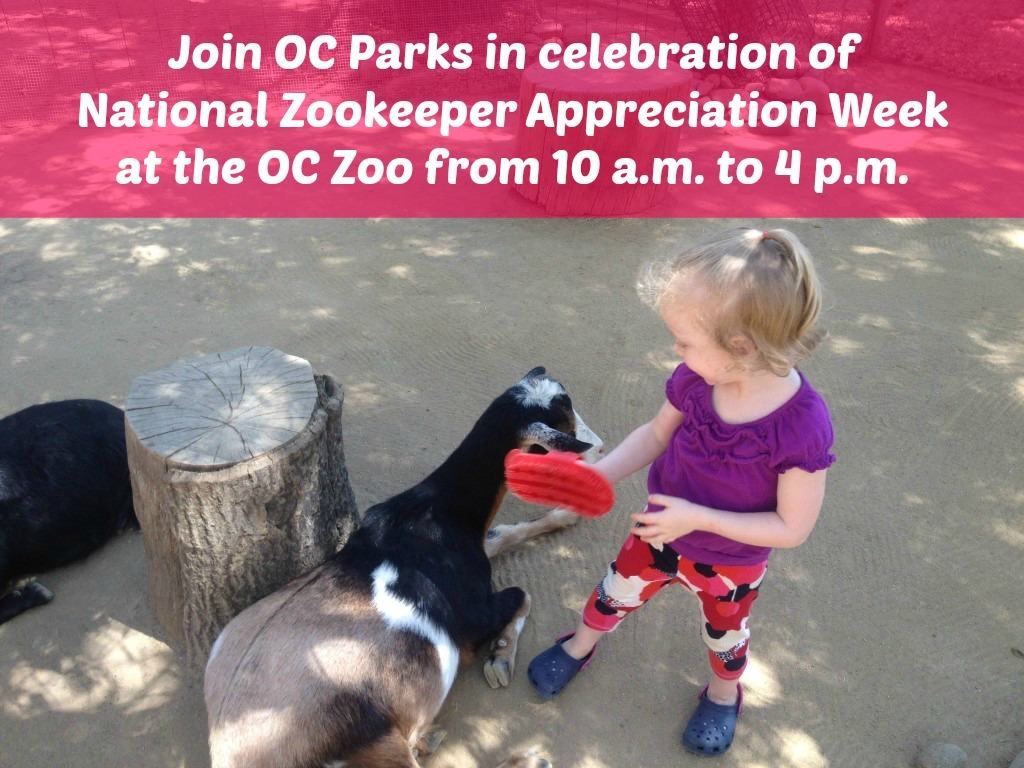 I am always on the lookout for opportunities to introduce my children to new career paths. Whether that's taking them on a field trip to a manufacturing facility, visiting a local grocery store or exploring a ranger station at the National Park, I want my kids to know that they can be whatever they want to in life if they put their minds to it.
So on Saturday, July 25 we will be joining OC Parks in celebration of National Zookeeper Appreciation Week at the OC Zoo from 10 a.m. to 4 p.m. My kids will learn what it takes to be a zookeeper and get to experience the animals of the OC Zoo up close!
Zookeepers will be giving "keeper chats" throughout the day and delivering special treats and toys to the zoo animals. Guests will enjoy a special talk on "So You Want To Be A Zookeeper" with two star OC Zookeepers at 10:30 a.m. Visitors can learn what a zookeeper's day entails, see some of the tools of the trade and meet some zoo animals.
Children's activities at the event include:
making thank you cards for the zookeepers
creating a Junior Zookeeper safari hat
playing zoo inspired games
partaking in a special scavenger hunt where children can enter to win a Zookeeper Shadow Experience
The first 100 children ages 12 and under to arrive at the event will receive a FREE train ride ticket for Irvine Park Railroad! Children are also encouraged to attend the event dressed in zookeeper costume or attire.
Reservations are not required. Activities at the event are FREE with paid zoo admission, which is $2 per person, ages 2 and under FREE.
Come experience the animals of the OC Zoo and celebrate the Zookeepers hard work with OC Parks!
Location: OC Zoo, 1 Irvine Park Road, Orange, CA 92869
For more information, please visit http://ocparks.com/parks/oczoo
Happy Field Tripping!
Jilleen