Earlier this month, I took my daughter to the grand opening of LEGO Friends Heartlake City at the LEGOLAND California Resort in Carlsbad. While at the resort, we decided to stop by the SEA LIFE Aquarium to check it out. It was our first time visiting this small, but huge-on-fun aquarium located right next to the main theme park.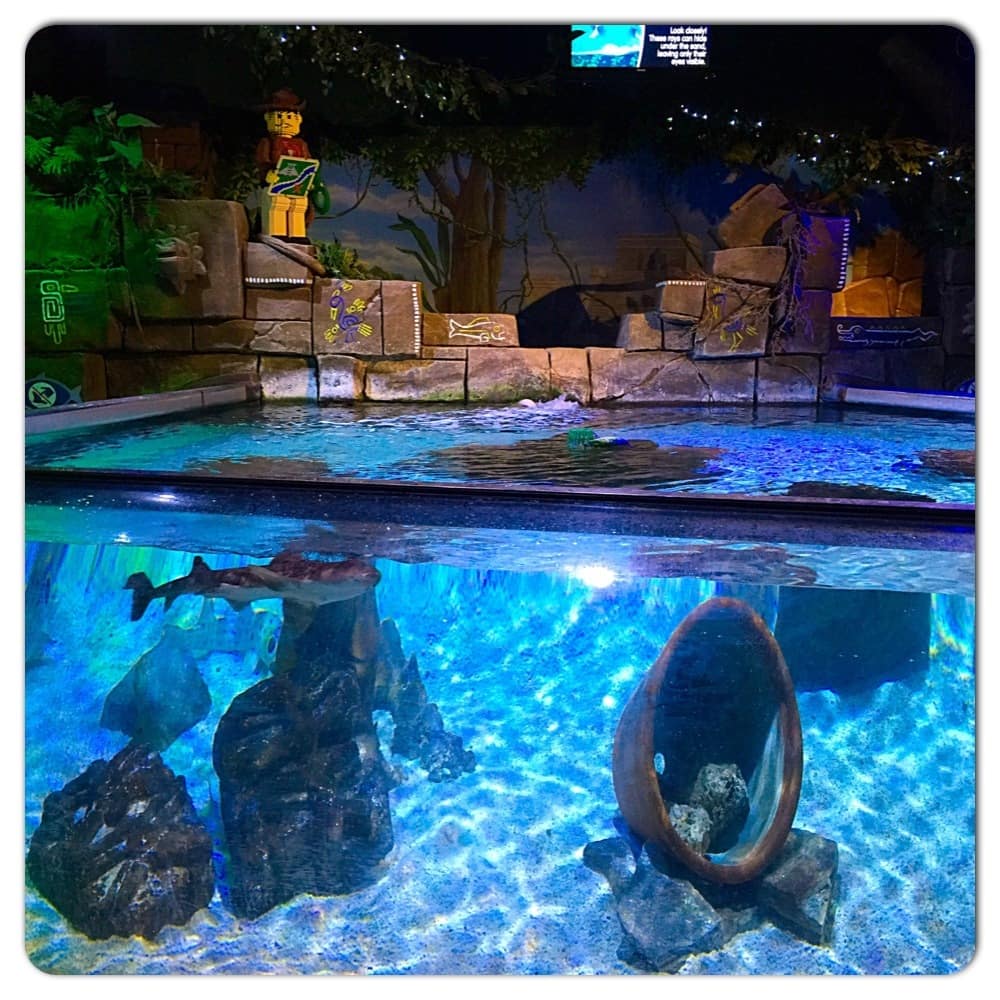 SEA LIFE Aquarium is an interactive guide to the life of the sea, combining active hands-on learning with fascinating educational talks, and up close encounters with sea creatures including sharks, octopus & rays.
The aquarium is home to more than 200 species of sea creatures that total to over 5,000 individual aquatic animals including sharks, rays, seahorses, clownfish & octopus.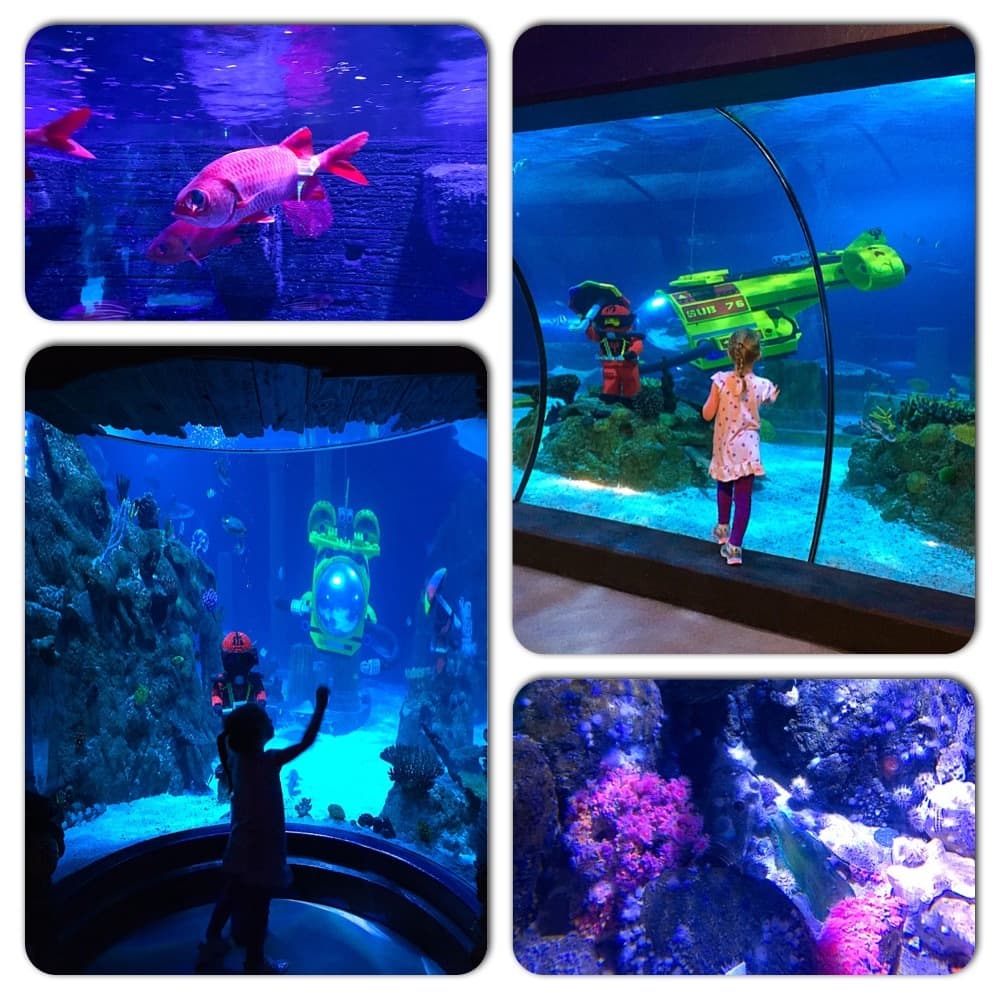 I was particularly fascinated with their Giant Pacific Octopus. I never knew that octopuses have three hearts and blue blood. We were lucky enough to catch the octopus with his tentacles open wide.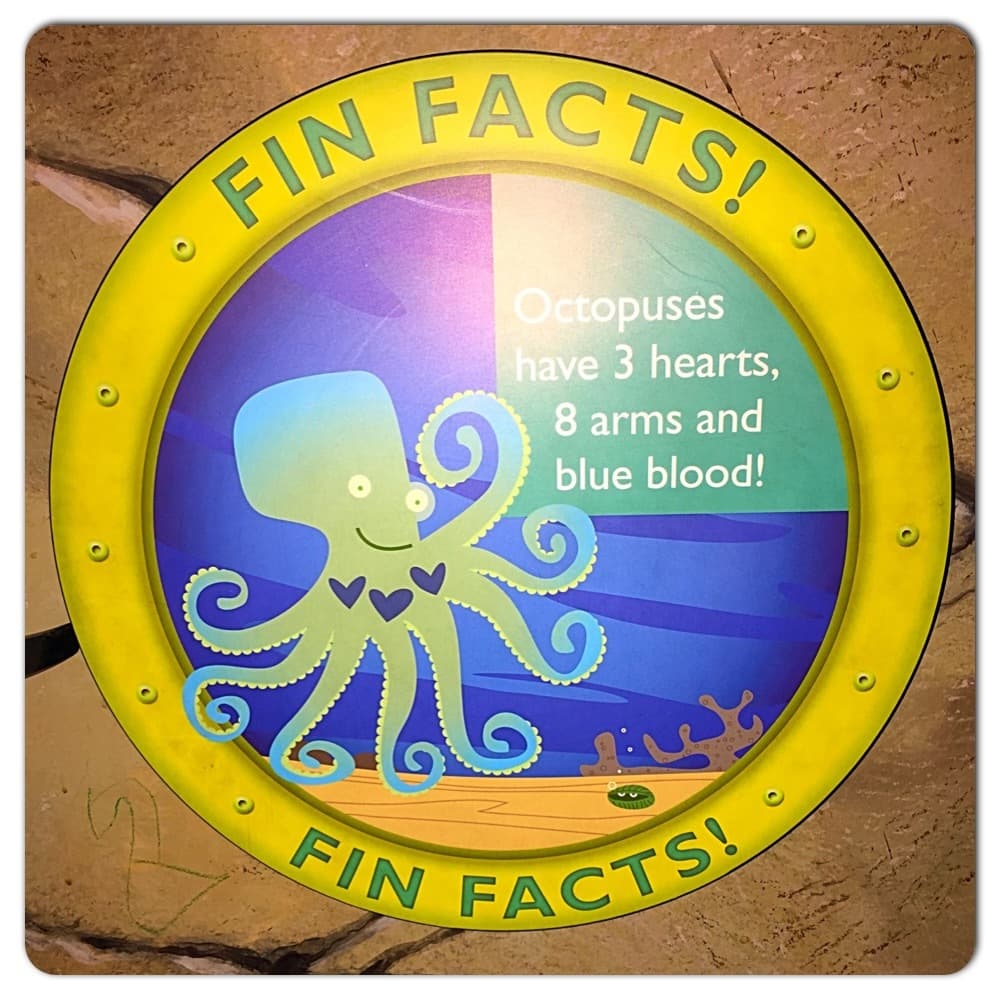 Field Trip Girl enjoyed walking underneath the 35-foot-long ocean tunnel and exploring the Lost City of Atlantis, a 200,000 gallon ocean display featuring sharks, rays and a vast array of tropical fish.
The aquarium also recently unveiled a new exhibit called the Jellyfish Discovery, which offers guests a up-close look at more than 100 jellies (moon jellies, blubber jellies and spotted jellies) gracefully dancing around ceiling-high tube tanks with multi-colored spotlights. They host daily educational talks for visitors too.
Outside Sea Life Aquarium has a touch tank with star fish for visitors to see and touch. Here the aquarium attendant kindly scooped up a star fish with an abalone shell for Field Trip Girl to study.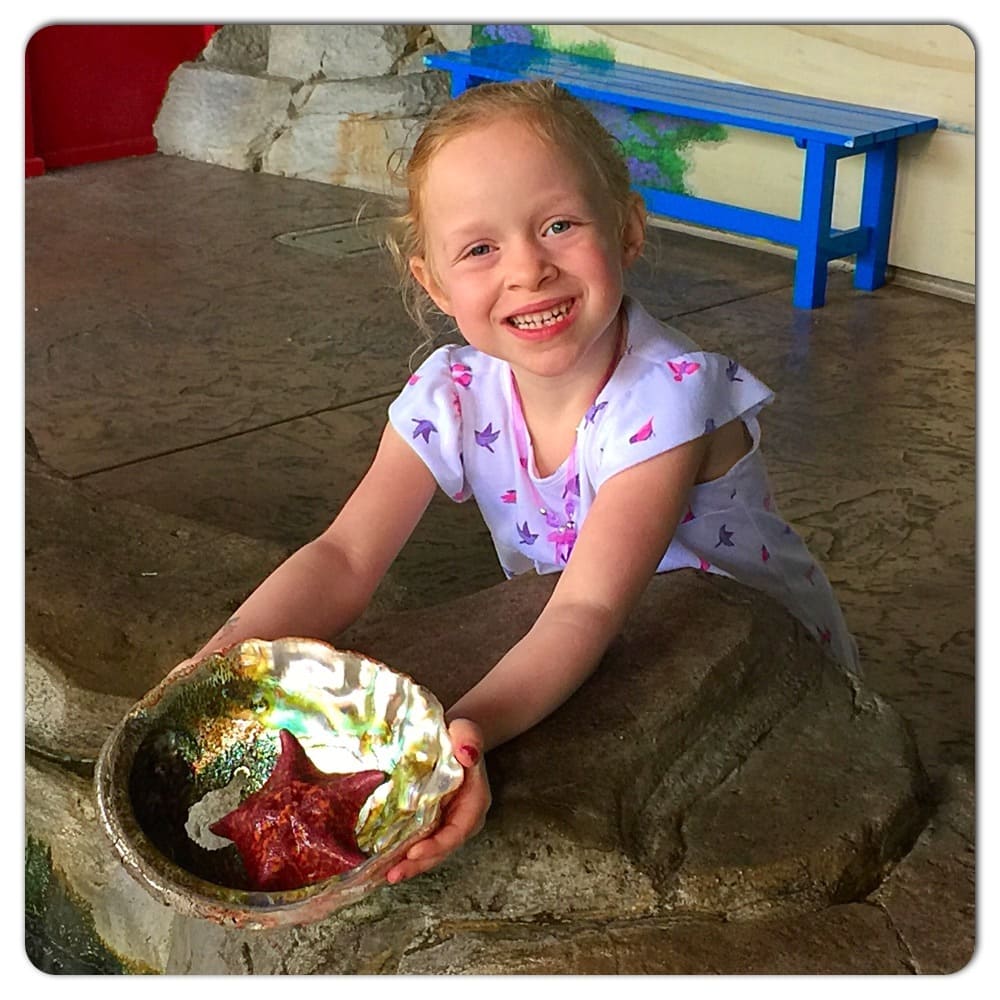 Outside they also have a sand castle LEGO display and art project area. Their friendly staff helped Field Trip Girl make a jellyfish craft out of an envelope.
Inside, if visitors are hungry, they can dine over at Ocean Journey Café to enjoy freshly prepared mini burgers, salads, macaroni and cheese, and more.
The cost of admission to Sea Life Aquarium for adults and children is $20.00 per person, but if you book online 7+ days in advance, you get 20% off!
Happy Field Tripping!
Jilleen
Disclosure: This post is for informational purposes only. All points of view are my own.