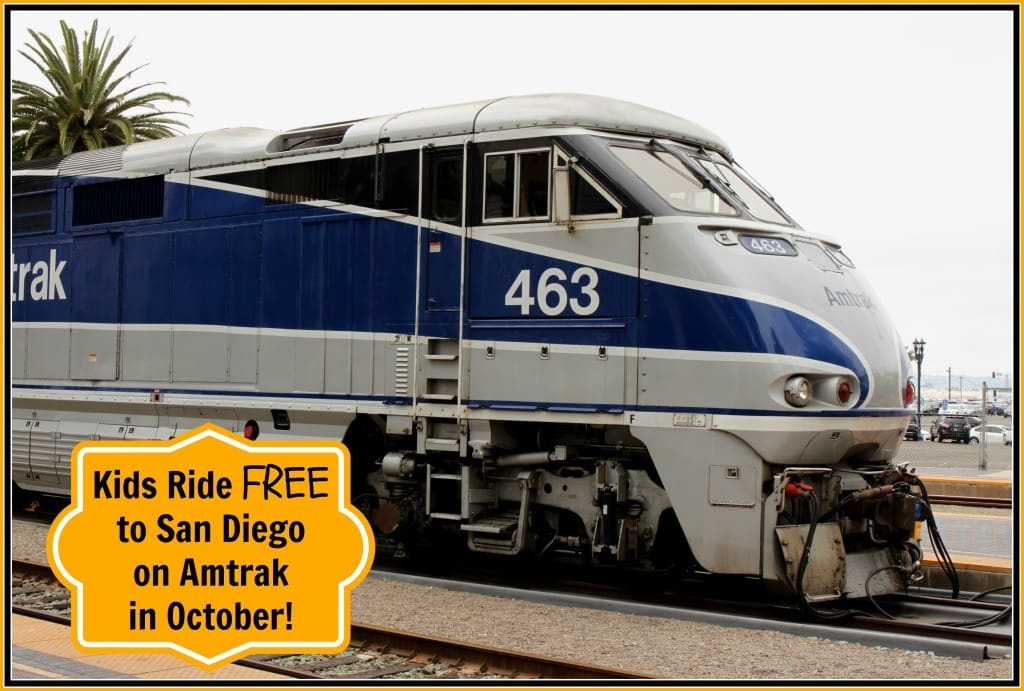 photo credit: Prayitno
Last week, I shared with you that in October kids stay, eat and play for FREE throughout San Diego. With over 100 participating partners such as hotels, restaurants and attractions, San Diego is the place for the ultimate family vacation.
Kids Ride Free to San Diego
But in October, Kids Ride Free to San Diego on Amtrak too! The Kids Ride Free to San Diego on the Pacific Surfliner® offer is good for one child ages 2-12 rides to ride free with each adult rail fare purchased for travel to and from Oceanside, Solana Beach, Old Town San Diego and San Diego Downtown station. You can travel from San Luis Obispo, Santa Barbara, Ventura, Los Angeles, Fullerton, Anaheim, Santa Ana, Irvine and San Juan Capistrano.
On the train, your family can relax, enjoy the views and have a bite. And with free Wi-Fi®, connect your mobile device and get the latest Kids Free offers.
The Pacific Surfliner kids ride free offer is valid for travel October 1, 2015 through November 1, 2015 and three (3) day advance reservations are required.
Connecting San Luis Obispo and San Diego through Los Angeles and Santa Barbara, the Pacific Surfliner offers a unique vantage on the Southern California seascape. As an added benefit, the Pacific Surfliner has special racks to accommodate the bikes and boards of more outdoor-minded travelers to San Diego.
To learn more about the Kids Ride Free to San Diego on Amtrak in October, please visit Amtrak's website.
Happy Field Tripping!
Jilleen
Disclosure: This post is for informational purposes only. All points of view and opinions are my own.