Where can you go on a cool lunch date with a Knight, a King, and Princess? To Medieval Times in Buena Park, of course! Recently over spring break, my three kids and I went to see the new Medieval Times Educational Show. Although it had been a few years since our last visit, my children still remembered what a great time they had! As soon as we arrived, my son exclaimed "A castle, a real live castle!" That was just the beginning of our adventure!
Immediately were met by a very kind tour guide, named Alesha, who took us on a behind-the-scenes tour of the castle. She shared with us that the newly revised educational show was geared especially towards schools, families, and students of all ages.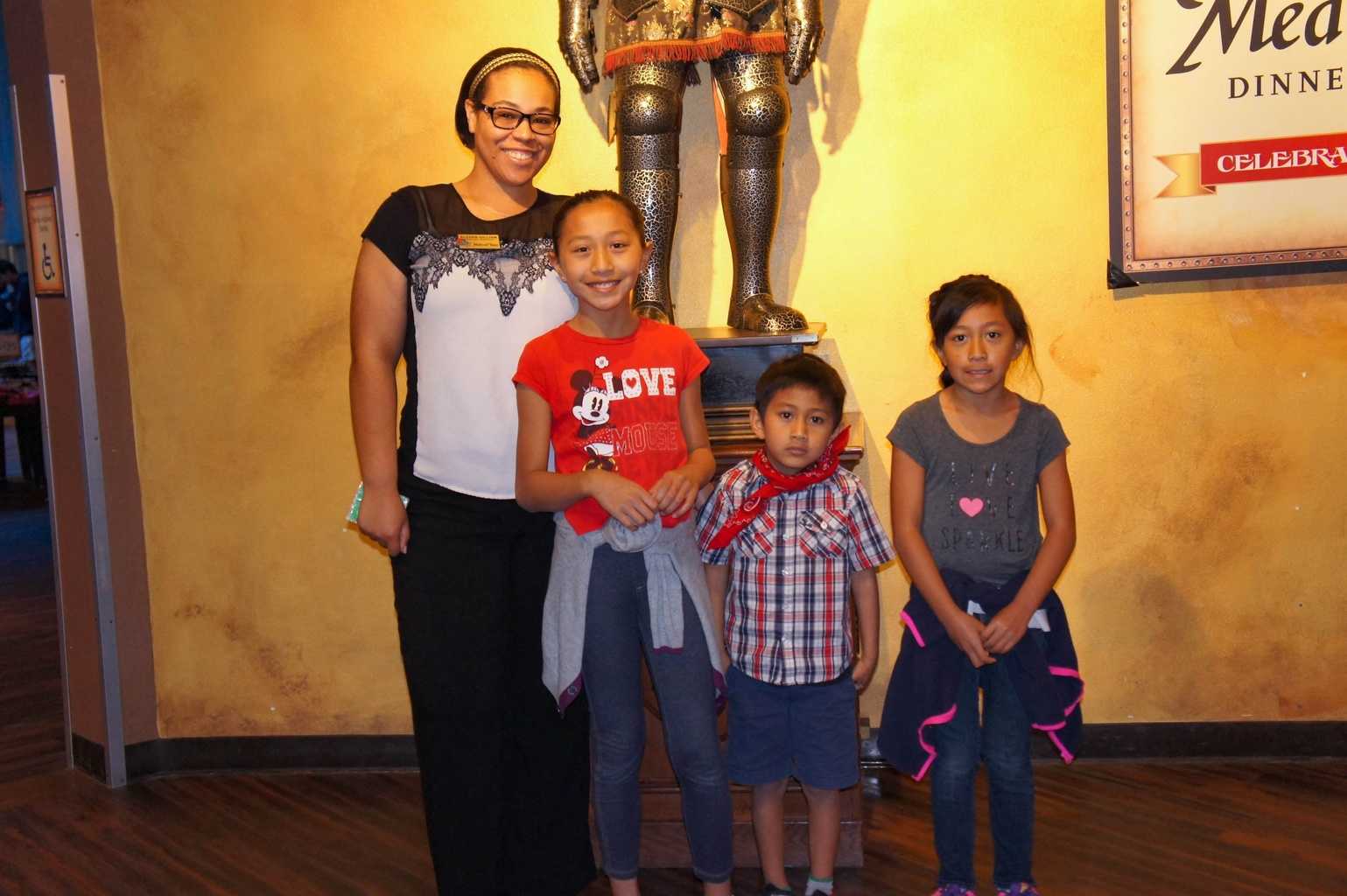 The show still features the same epic battles between the knights and has a lot of sword fighting. However, the battle scenes have been toned down a bit and the show is more appropriate for younger audiences.
Alesha liked to referred to herself as a "Medieval Times" nerd! She told us that Medieval Times was her absolute favorite place to visit during childhood and that the highlight of her summer was going on a field trip to the "great big castle" in Buena Park.
During our tour, it was easy to see why Medieval Times is similar to a castle right out of a fairytale filled with specular horses, knights, a king, and a princess. It was truly magical to see the knights in shining armor, a wide array of Medieval swords and breastplates, and even a Knighting Station, where you can become an official "Knight" yourself!
After our tour of the castle, Alesha took us over to the stables to meet the horses. Up close and personal, the horses were absolutely stunning and huge in stature. Alesha shared with us that each performer trains and practices with their own very horse in order to develop a strong trust and bond.
Finally, we headed over to the courtyard, where the King and the Princess anxiously greeted us and took pictures with each of my kids. They welcomed us with "royal arms"!
From there, we entered the arena to watch the newly updated educational show. A delicious lunch was immediately served, along with a bottle of water. There was no hearing "I'm starving" from my kids during this particular show! Instead, we unwrapped our nicely prepared roasted chicken, perfectly seasoned baked potato, and sweet corn on the cob. It was quite tasty!
My kids especially enjoyed eating with her hands, as no utensils were used during the Medieval Times. Furthermore, we each received our very own green crown and bracelet, which was a great way for us to get into the spirit, and cheer our Green Knight on!
Medieval Times Educational Show in Buena Park
As we enjoyed our hot meal, the show began. As promised by Alesha, the matinee at Medieval Times was both educational and entertaining. I was impressed with the depth of knowledge that they shared around the topic of "Code of Chivalry". First, the performers acted out various scenes, each depicting a situation in which someone was the target of bullying. Then the audience were asked several questions about the best way to handle the situation. All of the kids loved shouting out their answers!
By the end of the afternoon, my kids had learned about the importance of not belittling others, respecting everyone, and standing up for those who are different. These are true characteristics of a Noble Knight!
In addition to hearing the positive message, we enjoyed watching the battle scenes and cheered on our Green Knight to victory. My pre-teen melted when our Green Knight while riding on horseback, handed her the carnation!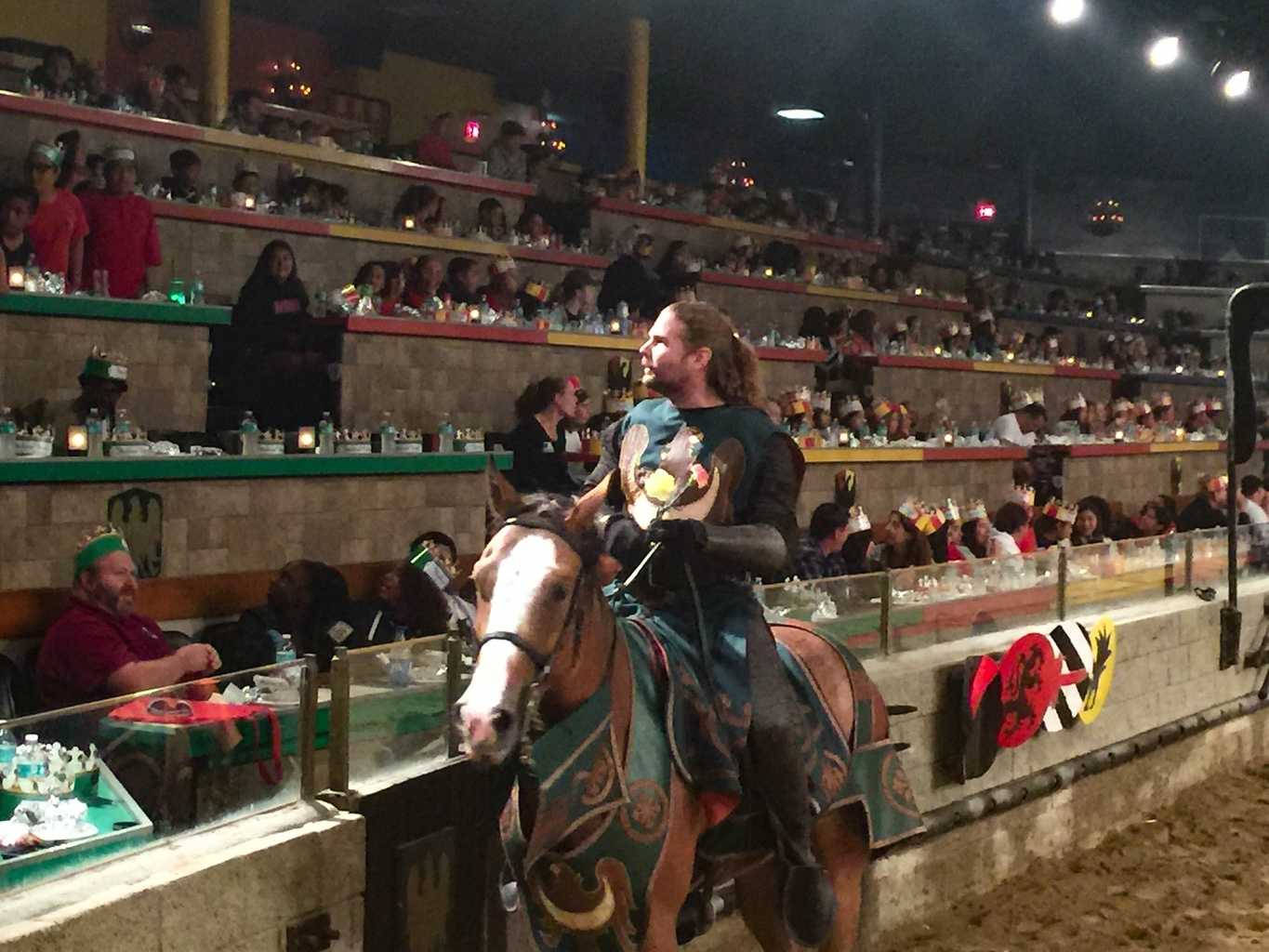 Following the performance, we got to interview one of the knights. My son Aiden, who is fascinated about anything having to do with swords and battles, wanted to know what the swords were made out of.
We were impressed to learn that the actual swords they use in the show are real and made from metal, thus the sparks we saw and the sounds we heard during the battle scenes.
Overall, the Medieval Times Educational Show in Buena Park is both magical and memorable and I recommended it for children of all ages!
Medieval Times in located at 7662 Beach Blvd, Buena Park, CA 90620.
Medieval Times Discount Coupons
If you are looking for discount coupons to Medieval Times Buena Park, check out Groupon.com!
Medieval Times Ticket Options:
Medieval Times Ticket Giveaway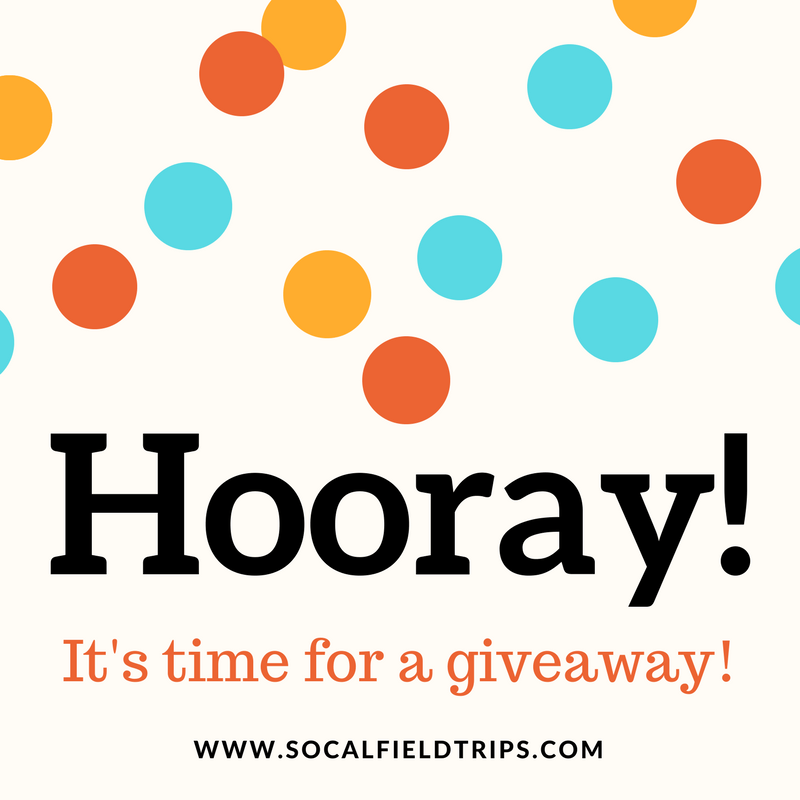 Now enter for a chance to win a family 4 pack of tickets to see a show at Medieval Times this summer!
Rules: US Residents Only. No purchase necessary to enter. One winner will be randomly selected via RaffleCopter and notified via email. Winner must respond within 24 hours to claim the prize or a new winner will be chosen via RaffleCopter. The prize package will be mailied directly from the sponsor.
Best Places To Stay in Buena Park California
While in town, you might be interested in booking a hotel that is located close to Medieval Times. Here are a few of my top suggestions.
Next to Knott's Berry Farm Amusement Park, this hotel offers free shuttle service to Disneyland Theme Park, 6 miles away. It features a restaurant and spacious rooms with free Wi-Fi. Every guest room at Knott's Berry Farm Hotel comes with cable TV and coffee maker. All rooms are warmly decorated with carpet floors and include a safe and air conditioning. Guests of this hotel have free access to recreational activities, including an outdoor pool, a hot tub and a sauna. A sports court for basketball and tennis is available, along with a small gym. A daily breakfast buffet is available for an additional charge at the Knott's Berry Farm Hotel. Amber Waves Restaurant and Bar serves American cuisine all day and features a daily visit from the character Snoopy.
One of our bestsellers in Buena Park!Located less than 2 miles from Knott's Berry Farm Amusement Park, this hotel offers comfortable accommodation, friendly service, and is located between motorway I-5 and I-9. The Good Nite Inn Buena Park ideally places guests moments from many popular points of interest. Disneyland, Soak City Water Park and the Pirates Dinner Theater are a short drive away. Guests at the Buena Park Good Nite can start the morning with coffee or tea at the lobby area or visit the hotel's concierge desk to find information about the surrounding area.
Fairfield Inn & Suites Anaheim North/Buena Park
Only 1 miles from Knott's Berry Farm and Soak City, this Buena Park hotel features an outdoor pool and free Wi-Fi. Disneyland Theme Park and California Adventure Park are 6 miles away. A flat-screen TV, microwave, fridge and coffee maker are provided in all rooms at the Fairfield Inn & Suites Anaheim Buena Park/Disney North. Each room is decorated in bold colors and includes a work desk and sitting area. Free access to the fitness room and the outdoor hot tub is provided to all guests. The front desk staff is available 24/7. The Anaheim Buena Park/Disney North Fairfield Inn & Suites have a continental breakfast each morning. Knott's Berry Farm theme park is just over one mile from this hotel, and La Mirada Golf Course is 4 miles away. The John Wayne Airport is a 20-minute drive from the hotel.
Featuring free shuttles to Disneyland theme parks and only minutes from Knott's Berry Farm amusement park, this hotel provides on-site dining options and spacious rooms with free wireless internet. Every stay at the Holiday Inn Buena Park is sure to be enjoyable with amenities such as a spacious outdoor pool and modern fitness facilities. In addition to in-room coffeemakers, the hotel also serves breakfast, lunch and dinner at Ventanas restaurant. With on-site car rental services, guests at the Buena Park Holiday Inn can easily discover nearby attractions such as Soak City water park, the Anaheim Convention Center and beautiful beaches. The completely non-smoking hotel also offers free shuttle service within a 5 miles radius.
Located a 5 minute walk from Knott's Berry Farm, this hotel features a year-round sparkling outdoor pool and a daily hot breakfast. Free Wi-Fi and free guest parking are also provided. A 40-inch flat-screen cable satellite TV with DirecTV channels is provided in each air-conditioned guest room at Best Host Inn. For convenience, rooms include a microwave, a small refrigerator and a coffee machine. A 24-hour front desk greets guests at the Best Host. Offering Disneyland tickets, a virtual tour desk is on site. A guest laundromat is available. Free shuttle services to Disneyland and the Anaheim Convention Center are available. Soak City Water Park is a 4-minute walk from this hotel. Disneyland is 8 miles away.
Happy Field Tripping!
Maryann
More Things To Do With Kids in Buena Park
A Knott's Berry Farm Passes Offers No Black Out Dates
Catch An Extraordinary Show at Pirate's Dinner Adventure
20+ Water Parks in Southern California