Did you know that Orcas eat up to 500 pounds of food a day? They like to eat fish, sea lions, penguins, squid, sea turtles, sharks, and even other kinds of whales? And they don't even chew their food! They sallow it whole!
Another intriguing fact about Orcas is that they weigh up 6 tons and are multi-colored. They have black on their backs and white on their tummies. These are just a few of the many facts you will learn about the whales at the all new Orca Encounter at SeaWorld San Diego.
See The New Orca Encounter at SeaWorld San Diego
In 2017, my family and I had the opportunity to preview the new show, which was similar to watching a live documentary. By far, the new Orca Encounter is much less theatorical and more educational in substance.
During the show, there are a total of 11 whales that perform outstanding choreographed moves set to synchronized music. The whales still come out of the water to display their beauty, but the trainers no longer swim with them.
Now the animal behavorists explain to the audience how the whales hunt for their prey in the wild and communicate with one another through play.
The new show is also accompanied by a video that features real-world orcas doing the same maneuvers in the wild.
So, if your child loves whales, then a visit to see the new Orca Encounter at SeaWorld is instore for you. And just in case you want to get wet, they still have the original splash zone area!
While at SeaWorld, I was also encouraged to learn about the park's efforts at animal rescue, research and conservation. With their history spanning more than 50 years and benefiting more than 28,000 animals, responding to wildlife in crisis is a commitment SeaWorld does not take lightly.
Take this beaver for example. He was adopted by SeaWorld as a baby after a group of hikers found him alone in the woods. Today he is an official SeaWorld Animal Ambassador and gets to meet and greet thousands of children throughout San Diego county as a part of SeaWorld's community educational programs.
Ocean Explorer at SeaWorld San Diego
In addition to the new Orca Encounter, SeaWorld recently opened a new area in the park called Ocean Explorer, geared towards kids ages 4 to 8 years old.
Ocean Explorer has several fun rides for your child to go on including:
Submarine Quest – Join an elite deep-sea research team aboard Submarine Quest on a mission to collect data to help some of the sea's most mysterious animals.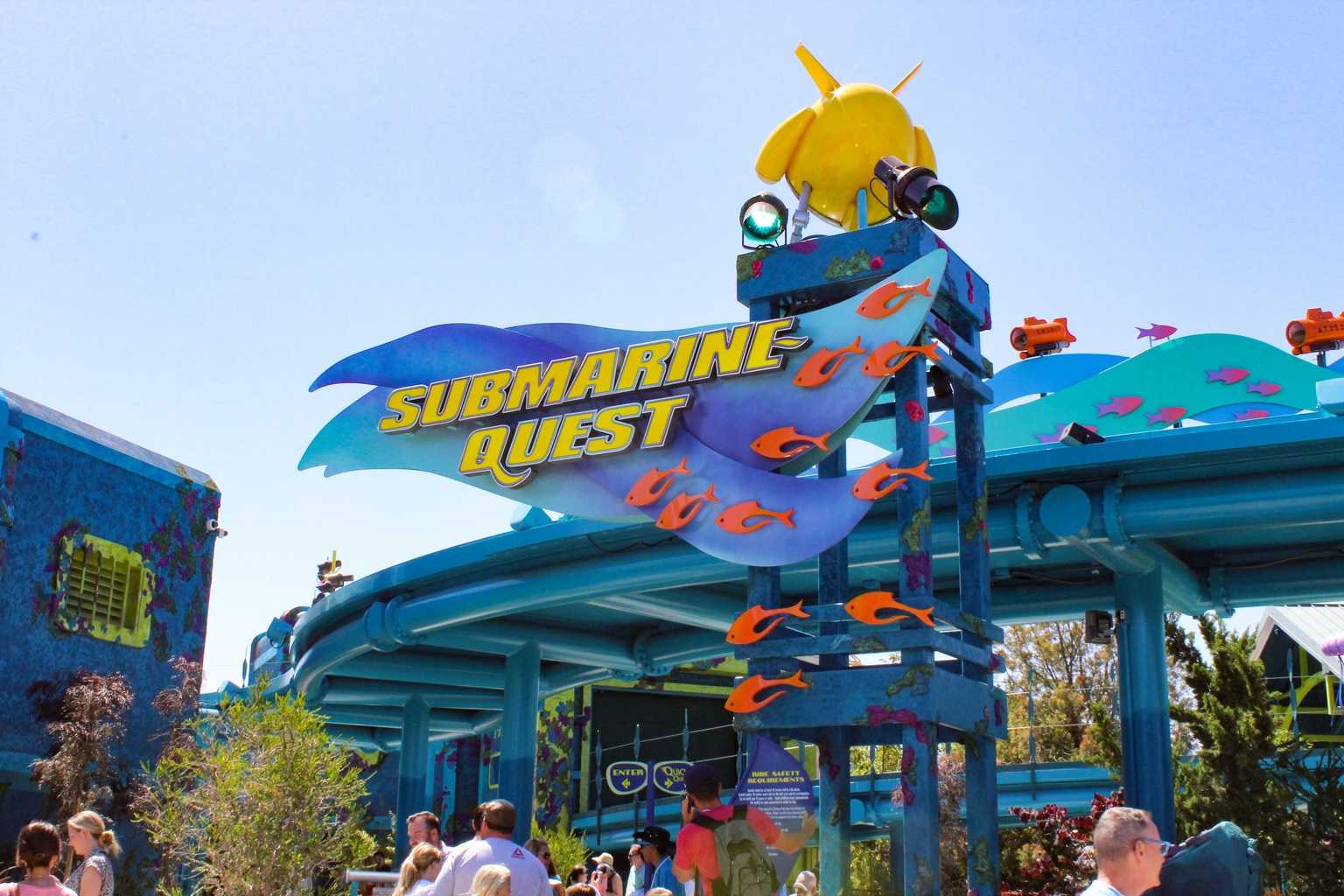 Tentacle Twirl – Catch a current of fun as you take to the skies on this exhilarating swing ride.
Octarock – Like the ebb and flow of a playful tide, feel the rhythm of this rockin' ride.
Aqua Scout – Bounce, bump and bumble around aboard six mini subs.
Sea Dragon Drop – Enjoy just-right thrills on this shot-n-drop tower scaled for younger explorers.
SeaWorld San Diego Most Popular Shows
And for all you die hard fans, you'll be happy to know that SeaWorld still performs many of their original shows which first put them on the map. Including the Dolphins Days Live Show where dolphins and pilot whales show off their athleticism and playfulness.
And the Sea Lions Live show where audiences get to watch what comics Clyde & Seamore are up to in their family-favorite TV and music spoofs.
SeaWorld Seasame Street Parade
SeaWorld San Diego Location
SeaWorld San Diego is located at 500 Sea World Dr, San Diego, CA 92109.
To learn more about SeaWorld's new Orca Encounter and arrange your next visit, go to www.seaworld.com!
Happy Field Tripping!
Jilleen
More Things To Do With Kids in San Diego
75 Places To Explore in San Diego with Kids
Legoland California Family Travel Guide
Living Coast Discovery Center is one of San Diego's Best Family Attractions