A few years ago, in celebration of SoCal Field Trips 2-Year Blog Anniversary, I led a field trip for a group of families to the Yakult Probiotic Factory in Fountain Valley, California. We took an hour-long tour of the facility, which included a brief introduction about the company, a short video presentation and a tour inside the facility itself.
Our tour started in the lobby of the factory, where our tour guide Andrea shared the history of Yakult with us. Yakult is a probiotic drink that was originally created by microbiologist Minoru Shirota in 1935. Yakult is made by fermenting a mixture of skimmed milk with a special strain of the bacterium Lactobacillus casei Shirota.
Thanks to the amazing growth of Yakult in the US, the company opened their first U.S. factory in Fountain Valley in May 2014. Yakult selected Fountain Valley because of its proximity to Los Angeles, the company's largest market.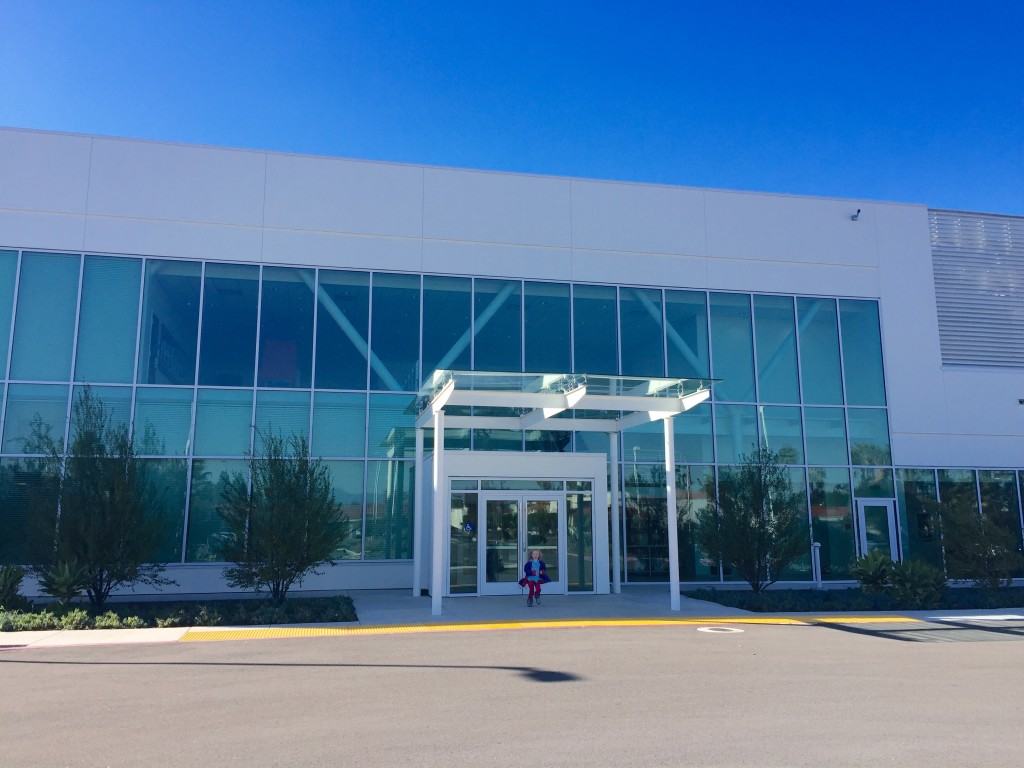 After our little history lesson, we upstairs to view Yakult's bottle collection from around the world displayed in a large glass case. The beverage was first introduced to the United States in 1999 by the Japanese. Currently, Yakult sells their probiotic drink in more than 30 countries and regions worldwide.
Next our group went into the conference room to hear a brief presentation by Andrea about the role of probiotics in our body. I learned that probiotics help regulate the digestive system and balance the good and bad bacteria in your gut. It was a good health lesson for the kids too. We also enjoyed sipping a Yakult probiotic drink while listening to the presentation.
Finally, we went into the processing facility itself, which consisted of a very long hallway with multiple viewing windows. At each viewing station, Andrea explained the manufacturing process to us – from cultivating billions of Yakult's exclusive probiotic strain, L. casei Shirota, to molding the plastic bottles to manufacturing 400,000 bottles per day for supermarkets throughout the western and central regions of the country.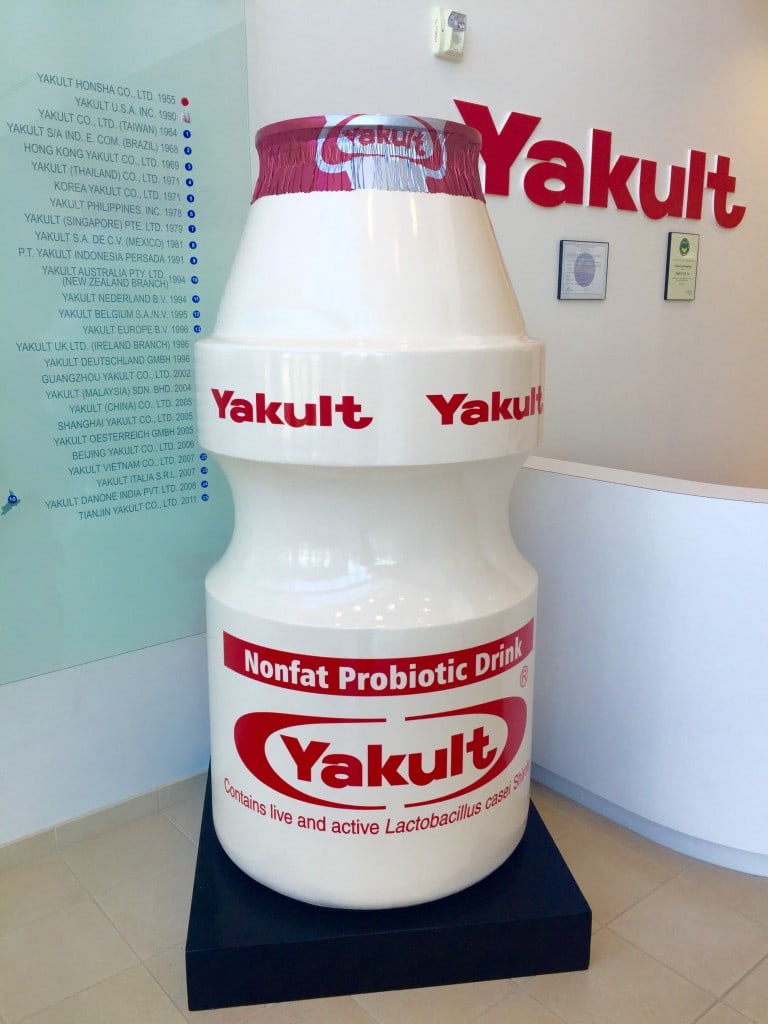 To set up a field trip to visit Yakult's factory in Fountain Valley, you are required to fill out a tour application online and send it via email to [email protected] or by fax to (714) 434-7300. You can also call them directly at (714) 434-6500 (option 4).
Yakult Factory Tour Guidelines:
Please allow a minimum of 3 business days for them to respond to your request.
A minimum of one week before your scheduled tour date, the leader of each group will be asked to sign a waiver of liability, assumption of risk and indemnity agreement for the members of the group. The waiver will be sent to you along with factory tour safety guide after the tour date is confirmed. Please send back the signed waiver to them through email or fax.
If they do not receive the signed waiver one week before the tour date, your tour will be cancelled.
Please note that live production cannot be guaranteed as a result of our production schedule being subject to change.
At least one adult (>18y) will need to be present throughout the tour for any group with children or youth.
They accept groups with a minimum of 15 people and a maximum of 60 people at a time.
There are three parking spaces for buses as well as plenty of regular parking.
The minimum age to attend the tour is 5 years old.
I highly recommend a Yakult Factory Tour for any school, homeschool or scouting group that is interested in learning more about the food manufacturing industry in the United States. It is quite interesting and FREE.
Happy Field Tripping!
Jilleen