This post is sponsored by BODYARMOR & brought to you by the Mom It Forward Influencer Network.
Are you a sports mom?  You know, the type of parent that takes your children to every sporting event imaginable.  If so, that's okay.  You already have this mom gig down pat!  You know exactly what to bring to the field, how to pack it and get it there in one piece.
But, what if you're new to this role of 'sports mom'?  Do you need some guidance?  Then check out this list of the Top 5 Essentials For The Modern Day Sports Mom!  Even seasoned 'team moms' can benefit from learning something new.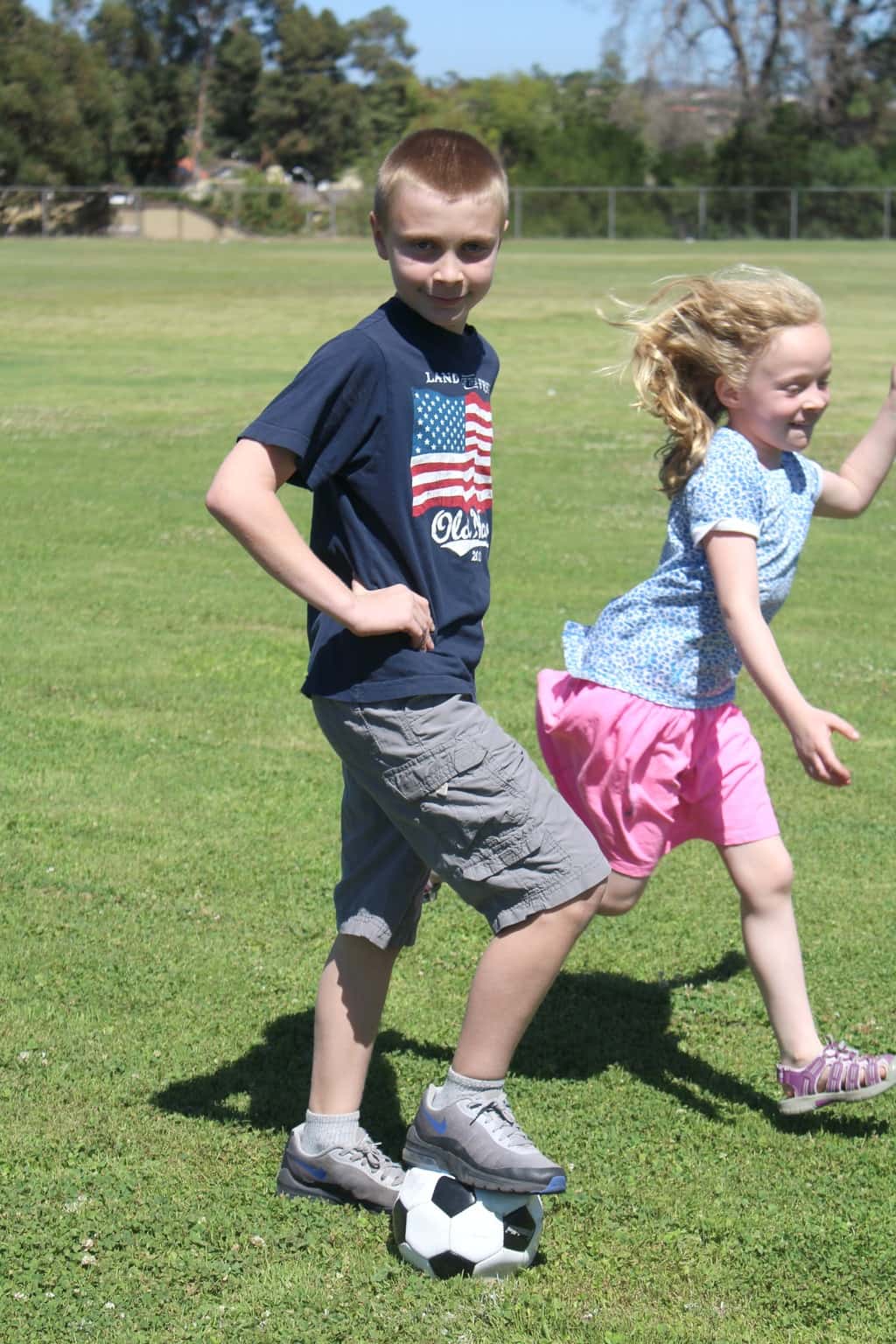 Top 5 Essentials For The Modern Sports Mom
Umbrella
An umbrella is a must-have for all sports moms (and dads) out there.  In fact, this is an essential item to bring with you to any outdoor game like soccer, golf or tennis.  Especially during the summer when the sun is hot and you need to protect yourself from the sun's rays.
Picnic Blanket
There's nothing worse than standing on your feet the whole time while you're at a sporting event.  So, one of the best things you can do for yourself is bring a picnic blanket to the game.  I also like bringing a blanket, because my kids can sit on it during half time and intermissions.
Foldable Chair
A foldable chair can be set up in a cinch.  Why take an old rugged chair to a game, when a portable chair is much easier to set up and lighter on your back.  Some of the new chairs even come with adjustable pillows.
A Wagon
You definitely can't go to a sporting event these days without a collapsible wagon.  I like to use ours for toting my kids' sports equipment around and taking snacks to and from the car.
BodyArmor SuperDrinks
Now that you've gone to great lengths to get your kids to their games, make sure to keep them hydrated throughout.  BODYARMOR SuperDrinks are perfect this reason!  They're good for all types of athletes, big or small.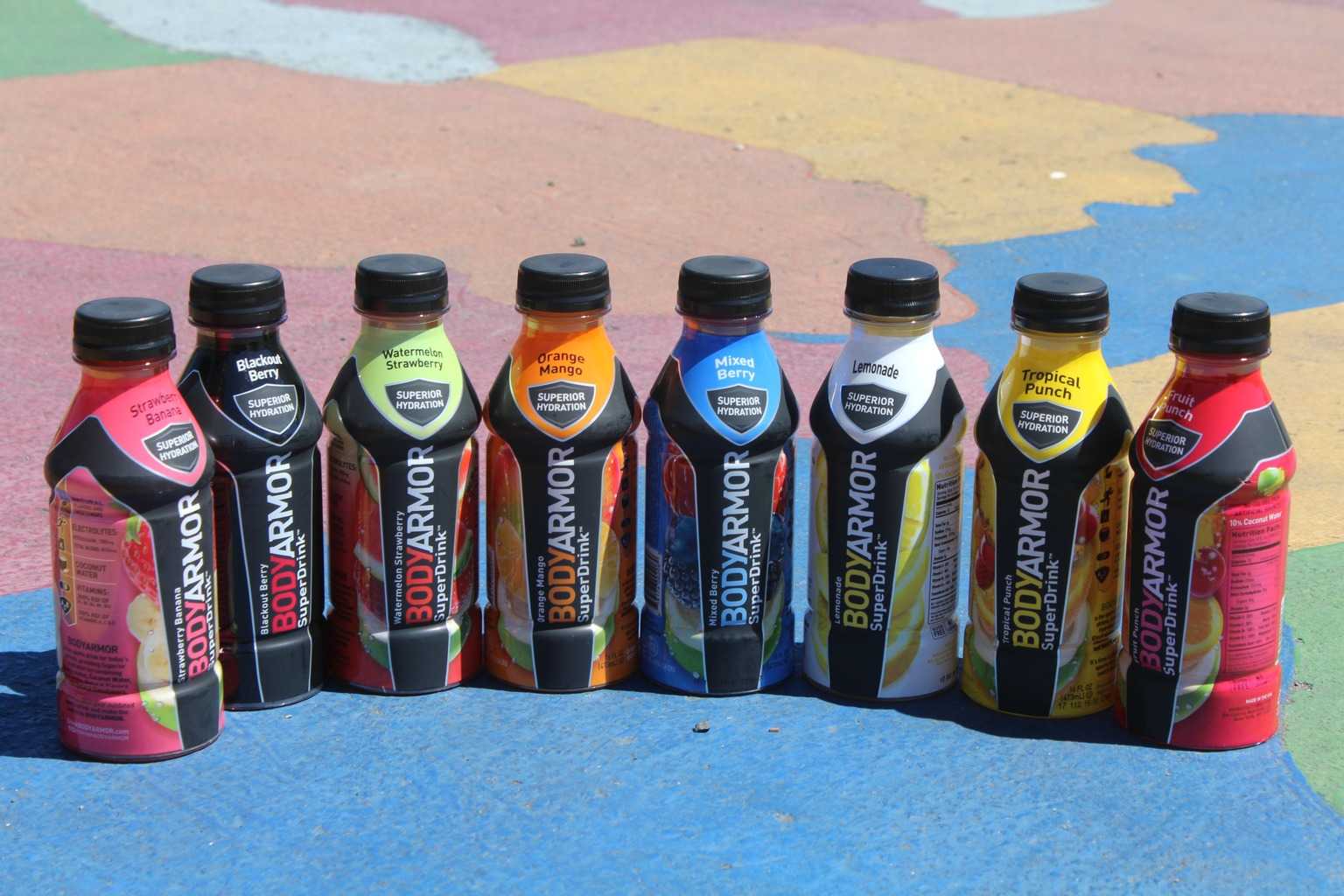 BODYARMOR premium sports drinks have no artificial flavors or sweeteners and contain potassium-packed electrolytes.  Since they are high in potassium, they are low in sodium.   BODYARMOR SuperDrinks are also a healthier alternative to traditional sports drinks.  They are made with fresh coconut water and packed with essential vitamins.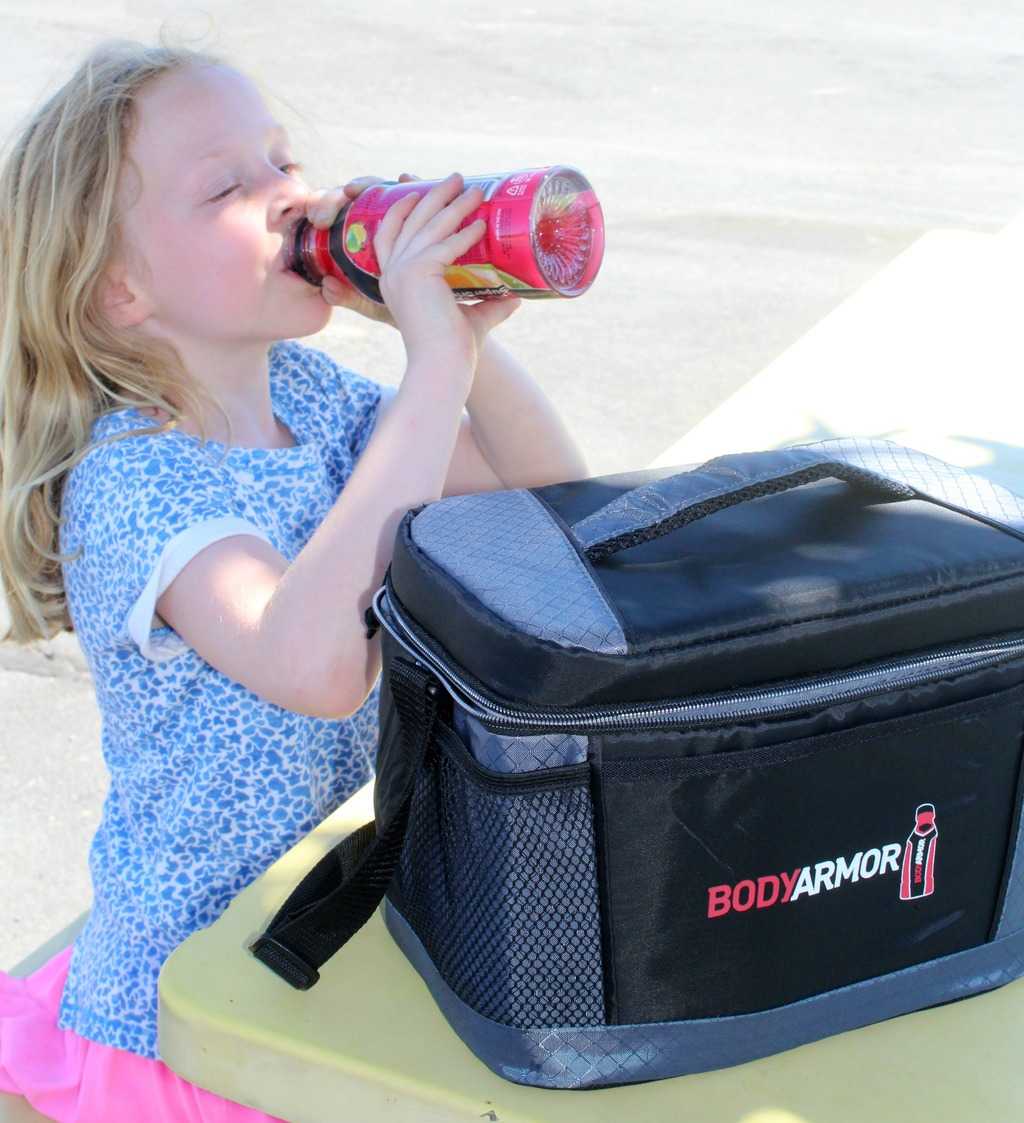 When I first introduced Field Trip Girl and Field Trip Boy to BODYARMOR SuperDrinks they just looked at me a bit perplexed.   They didn't know what to expect, because normally they only drink water.  But not this time!  Instead they got to choose from 9 great tasting BODYARMOR flavors: fruit punch, orange mango, strawberry banana, tropical punch, blackout berry, mixed berry, grape, watermelon strawberry and lemonade.
Now I can confidently give my children a sports drink that keeps them BOTH happy and hydrated on long days of practices and games!
Kroger Stores Giftcard Giveaway
Now enter to WIN one (1) of two $25 gift card to Kroger stores!  We will be selecting 2 lucky winners.
The Kroger gift card is redeemable at any of the following locations nationwide: Ralphs, Kroger, Bakers, City Market, Dillions, Food4Less, Foods Co, Fred Meyer, Frys, Gerbes, JC, King Soopers, Owens, Pay-Less, QFC and Smiths.
Giveaway Rules:  US Residents Only.  No purchase necessary to enter.  One winner will be randomly selected via RaffleCopter and notified via email.  Winner must respond within 24 hours to claim the prize or a new winner will be chosen via RaffleCopter.  The prize package will be fufilled by the sponsor.
BODYARMOR Sports Drinks Coupon
Are you a coupon saver like me?  Then download this digital coupon to save $1.00 on 3 BODYARMOR Sports Drinks (when you buy THREE (3) BODYARMOR Sports Drinks, any variety).  
Plus, now through July 4, you can purchase 10 BODYARMOR Sports Drinks for $10!  In Southern California, you can purchase BODYARMOR Sports Drinks at your local Ralphs store.
To learn more about  BODYARMOR Sports Drinks, visit them on Facebook and Twitter.
See you on the sports field!
Jilleen
This post is sponsored by BODYARMOR.  However, all thoughts and opinions are my own.