It's that time of year when our minds start to dream about summer and imagine all the fun activities we can do with our little ones. My favorites are going strawberry picking at the farm, eating fresh watermelon and enjoying pineapple smoothies by the pool.
If you enjoy summer like me, I'm sure you'll enjoy browsing through this post, which is bursting with many fruit crafts and activities just for kids! We've got loads of ideas for your children, with everything from a cute watermelon fan to a strawberry counting game to a pop up pineapple card. Scroll on down and take a look, because there's at least one perfect fruit craft that is just for you!
15 Adorable Fruit Crafts for Kids
Watermelon Painted Rocks – Projects with Kids
Oh my goodness, these are the most adorable rocks ever! The kids will have such fun painting these watermelon rocks!
Pop Up Pineapple Card for Mother's Day – The Soccer Mom Blog
This adorable pineapple card is such a great craft for Mother's Day. Get the printable template to make yours here!
Strawberry Math Sensory Bin – Homeschool Preschool
This fun sensory bis is totally strawberry themed, and your kids will have such fun with this activity!
DIY Paper Fan – Melon Fans! – Red Ted Art
This is a great project for warm days, as the finished product will help to cool you down! Grab some red, green and white paper to get started today!
Watermelon Slices Paper Plate Crafts – The Art Kit Blog
This fun watermelon craft using googly eyes to make watermelon slice faces – adorable!
Bubble Wrap Pineapple Crafts for Kids – Non Toy Gifts
Bubble wrap isn't just fun to pop, you can craft with it too! This craft uses bubble wrap as a stamp to make a fun pineapple project.
Strawberry Preschool Counting Activity – Preschool Play and Learn
A craft project and learning activity rolled into one, this strawberry counting activity is great for preschoolers.
Watermelon Sponge Painting – Fantastic Fun and Learning
Sponges are such fun for kids to play with, and the are the star of this watermelon sponge craft. This one ties in finger painting too.
Mother's Day Pineapple Handprint Craft for Kids – A Little Pinch of Perfect
This is such an adorable project for Mother's Day. Grab the printable template to get started on it today.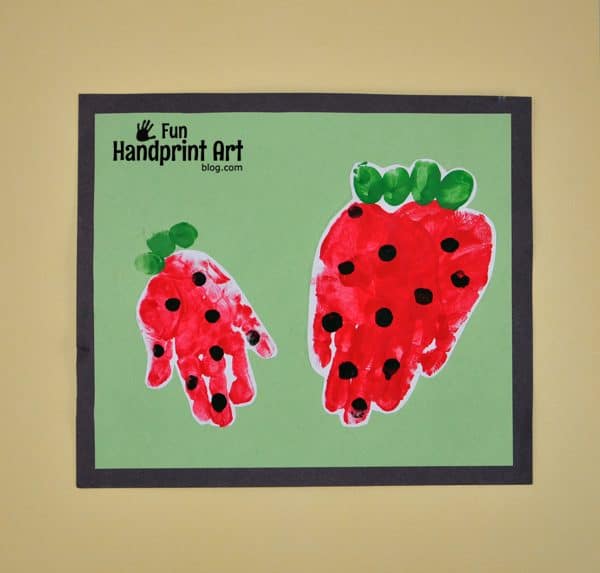 Berry Sweet Handprint Strawberry Craft for Kids – Fun Handprint Art
I love handprint crafts, and this strawberry handprint craft is super unique, and fun to make!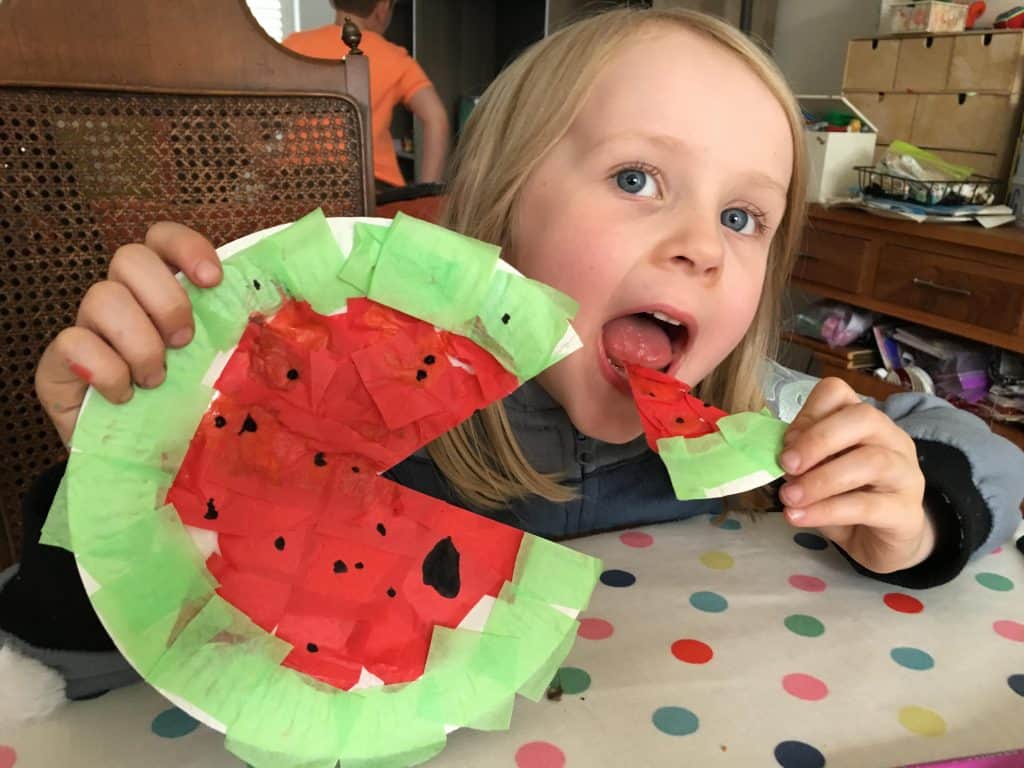 Paper Plate Watermelon Craft – The Gingerbread House
A paper plate and crepe paper are the star of this fun watermelon craft for kids. It almost looks good enough to eat!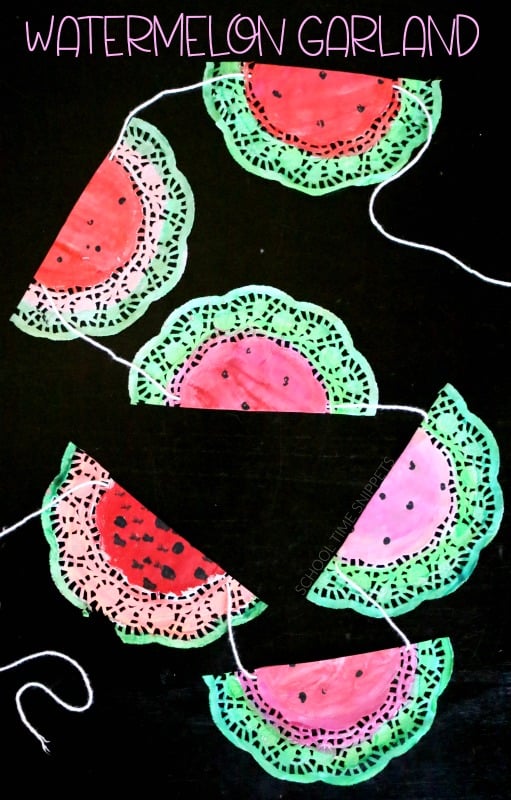 Watermelon Garland Craft | DIY Summer Decoration – School Time Snippets
An adorable garland craft made with doilies, this watermelon craft project is perfect for springtime and summer!
Easy Paper Plate Pineapple Craft for Kids – Crayons & Cravings
This adorable pineapple craft project starts with a paper party plate. Grab some plates and felt to get started on this fun craft with the kids.
Letter P Pineapple Craft – School Time Snippets
A letter project and craft project comes together with this letter P pineapple craft! You'll just need paper and markers for this one!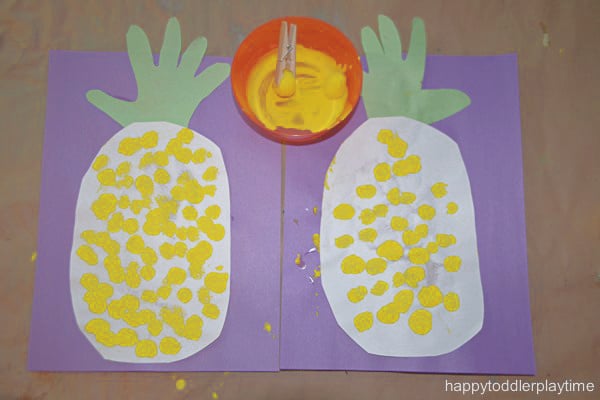 Pom Pom Painted Pineapple Craft – Happy Toddler Playtime
Pom poms are more than just art supplies. When you pair them with a clothespin, they can become a paint stamp! Let the kids have fun tracing their hand and painting these pineapples!
I hope you have enjoyed making one of these adorable fruit crafts for kids as much as I do! And if you're looking for even more kid-friendly crafts and activities, be sure to check out the fun posts below. Better yet, if you decide to make any of these gift giving ideas found on our blog – be sure to snap a picture and share it with us on our Facebook page. We look forward to seeing all your awesome creations!
Happy Crafting!
Jilleen