Affiliate link
Recently, my family was invited on behalf of SoCal Field Trips to the premiere of the new LEGO Star Wars: The Force Awakens Miniland Model Display at LEGOLAND California. The new display consists of six scenes that depict the first 30 minutes of the Star Wars: The Force Awakens.
LEGO Star Wars: The Force Awakens Miniland Model Display
The new scenes depict locations on Planet Jakku including:
Kylo Ren's capture of Poe Dameron.
Rey's home in the disabled AT-AT and her rescue of BB-8.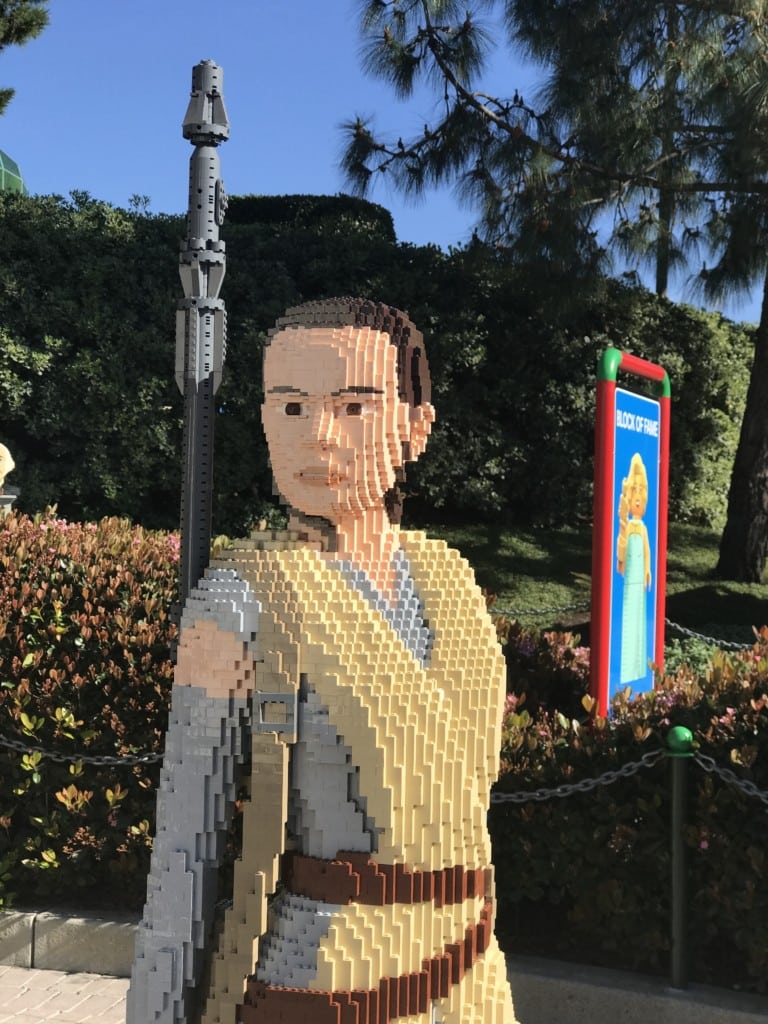 Poe and Finn's crashed TIE fighter after their escape from the Star Destroyer Finalizer.
The star of the show was the 16 foot Star Destroyer Finalizer. It is the longest model in the Star Wars Miniland and is made out of a whopping 350,000 LEGO bricks. This model wowed both my husband and my son, who are avid Star Wars fans.
The Star Destroyer Finalizer included a moving TIE Fighter circling its landing bay. In the scene depicting Kylo Ren's capture of Poe at planet Jakku, my son Nolan was taken back by the crashed Star Destroyer because it was very true to the movie. Each side of the display shows something new and you can see inside the demolished ship from one angle.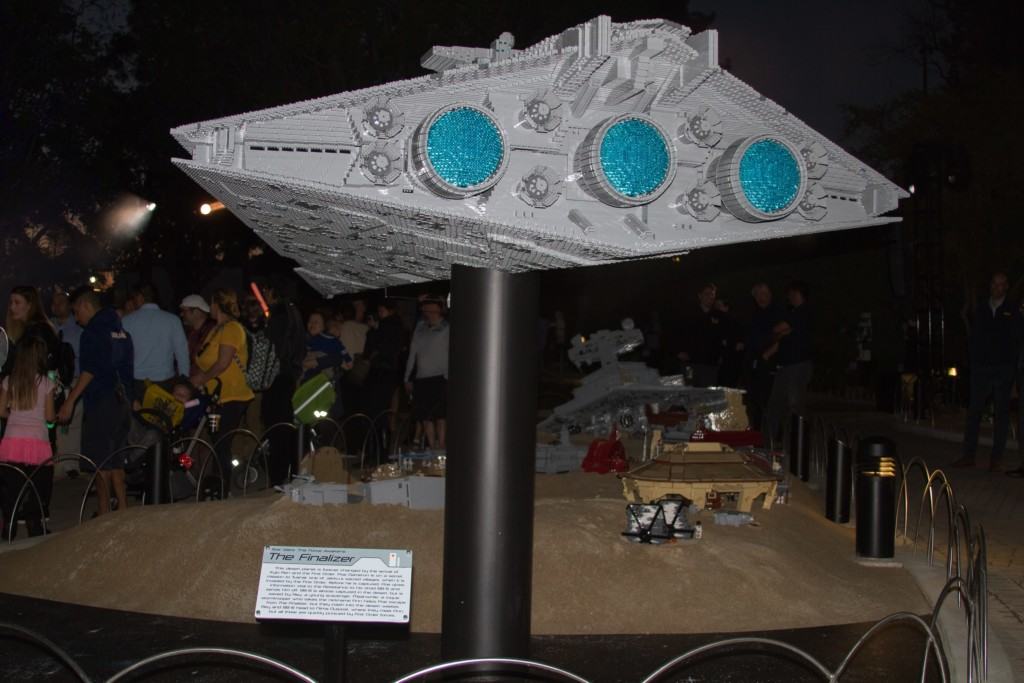 Rey, Finn, and BB-8's escape from Niima Outpost and The Star Destroyer graveyard escape.
The media event was fun for the whole family! After meeting LEGO Darth Vader on the red carpet, we had Star Wars themed dessert treats and coffee. Then the children battled one another with lit foam lightsabers while listening to live music from the Star Wars movies.
Eventually, we assembled in the darkened Star Wars Miniland area. Movie clips from Star Wars: The Force Awakens were shown as the individual LEGO scenes were lighted. Sarah Michelle Gellar, who voices a role in the animated series, Star Wars Rebels pulled the switch to light up the Star Destroyer Finalizer. Other appearances included LEGO BB-8 and LEGO R-2 D-2.
Star Wars and LEGO fans will not want to miss this latest edition to the STAR WARS Miniland Model Display now at LEGOLAND California!
Discount Tickets to LEGOLAND California
If you are planning on visiting more than one tourist destination in San Diego, then I recommend that you purchase the Go Card San Diego! From seeing gorillas at San Diego Zoo to kayaking in caves to exploring a real aircraft carrier, this pass has something for everyone. You can choose 4 San Diego attractions and activities from 8 great options and save up to 39% compared to paying at the gate. Visit www.smartdestinations.com for more information.

Happy Field Tripping!
Felice
SoCal Field Trips Blog Contributor
More Things To Do With Kids in San Diego
75 Places To Explore in San Diego with Kids
Living Coast Discovery Center is one of San Diego's Best Family Attractions
Insider Tips for Visiting the Birch Aquarium
The Best Time To Visit The Flower Fields in Carlsbad