Is that the hippity hoping of Easter Bunny feet I hear in the background? Why, yes it is! Easter is on its way.
For some families, the best part of the holiday is decorating the Easter eggs! Sure, you can go to the store and get the standard egg dye kit and do it the same way you've done it every year. But what if you're looking to be a little bit more creative this year? No worries. We've got you covered! Check out this list of 25 Fun Ways To Decorate Easter Eggs and tell us which one is your favorite!
25 Creative Easter Egg Decorating Ideas
1. 15 Minute Dollar Tree Easter Wreath
This adorable wreath is super easy to make, and quite inexpensive too, with supplies from Dollar Tree!
2. Easy Dyed Easter Egg Design
A fun spin on the classic egg dye method, this is one cool way to decorate your eggs this Easter!
These eggs are colorful, and oh so groovy. Learn how easy it is to create a tie dye effect on your Easter eggs!
Hot glue guns sure come in handy for a lot of craft projects. Grab that glue gun and pump out fun streaks on your eggs this Easter!
This has to be the most colorful and creative way to decorate your Easter eggs. Grab some old ties and try this lovely egg decorating project with the kids!
6. Easy Tissue Paper Easter Eggs
The tissue paper method is quite a creative way to decorate Easter eggs, and it's got to be one of my favorites! Grab your favorite tissue paper designs next time you're at the store.
Looking for some festive Easter decoration DIY projects? Then these yarn wrapped Easter eggs need to be on your list!
Aren't these a beauty!? This marbling of the Easter eggs makes them look so elegant!
A fun Easter project to do with all of those plastic eggs sitting around, these decoupage eggs sure are pretty!
Turn your Easter eggs to adorable carrots with this simple tutorial!
Get a little fancy with lines and glitter. These color block Easter eggs are totally epic!
Get fancy with your Easter eggs and use lace to dye them. Each one will have a different design!
13. Doily Easter Eggs Video Tutorial
If you're into doily's, then you have got to make these adorable eggs! They've even got a tutorial video!
14. DIY Flower Power Easter Eggs
These eggs are easy to make, can be made a variety of colors and are much less messy than dying eggs. As an added bonus, cutting out the flowers for the eggs in a great fine motor activity for children.
15. DIY Easy Minion Easter Eggs
Calling all minion fans! These adorable minion Easter eggs are the cutest!
16. DIY Naturally Colored Easter Eggs
This egg decoration is super easy to make, and looks pretty sitting in an Easter nest basket.
18. Gold Easter Eggs
Another elegant spin on Easter eggs, these gold eggs are just beautiful! Who would guess it just takes a paint marker!
19. Gold Confetti Dipped Easter Eggs
Add some sparkle to your Easter eggs with these beautiful gold confetti dipped Easter eggs. Other colors would be pretty too, for a rainbow of sparkles!
I am loving all of these elegant decoration ideas, and these are another favorite! Check out this fantastic tutorial to give your eggs a pretty flair!
21. Crepe Paper and Feather Easter Eggs
This beautiful egg decoration could seriously be on the cover of a magazine! Find some feathers and grab some crepe paper to get started on this pretty Easter egg decoration!
Yes, you really can dye Easter eggs with coffee! Imagine that wonderful aroma surrounding you as you naturally color your eggs!
Think happy thoughts with these fun Easter eggs! Each one has a happy saying to brighten your day!
24. Bigelow Tea and Natural Egg Dying
Another natural how to to try, these eggs are dyed with tea and spices. Look at those lovely natural colors!
A little bit of twine is all you need for a number of fun projects, like these twine wrapped Easter eggs!
I hope you're just excited as I am to make one of these Easter egg decorating activities with your kids! If you do make one, please be sure to tag us on Facebook or Instagram with your finished product. We love to see your crafty creations! And for more inspiration, here are a few other projects I think you might enjoy this spring season.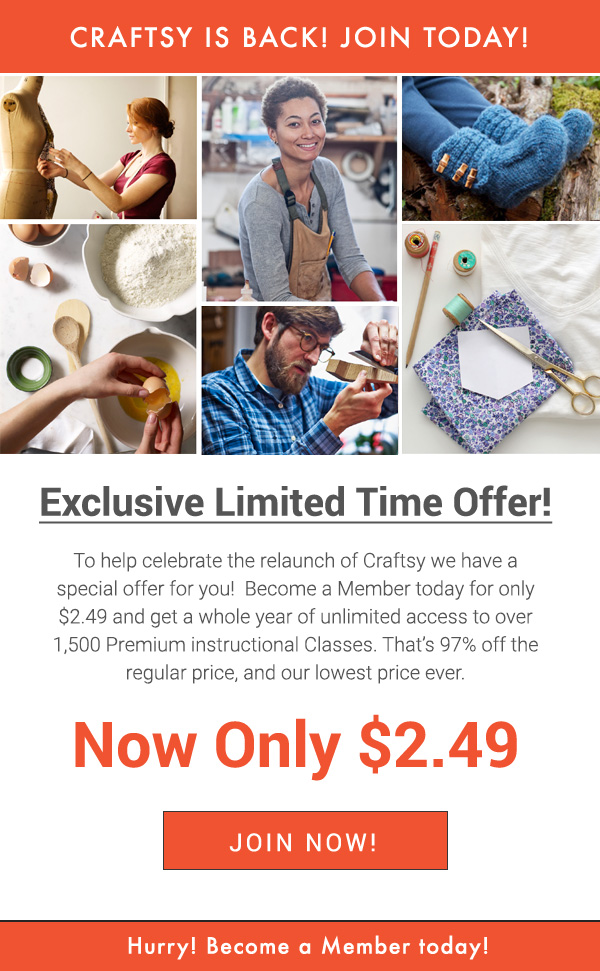 To stop Craftsy email promotions please
click here
, or write to
Craftsy
2955 Xenium Lane N, Suite 10
Plymouth, MN 55441
Happy Easter!
Jilleen