This post may contain affiliate links.
Summer is a wonderful time to take learning outside and explore more with Summer STEM Activities. You can use all sorts of materials found in nature like leaves, trees, flowers, sea shells, and sand to build and create magnificent STEM projects. While children learn, they can exercise their bodies outside in the fresh air. So, to make sure all of our fun plans happen this summer, I created a Summer STEM Activities Challenge with a free calendar.
30 Summer STEM Activities Challenge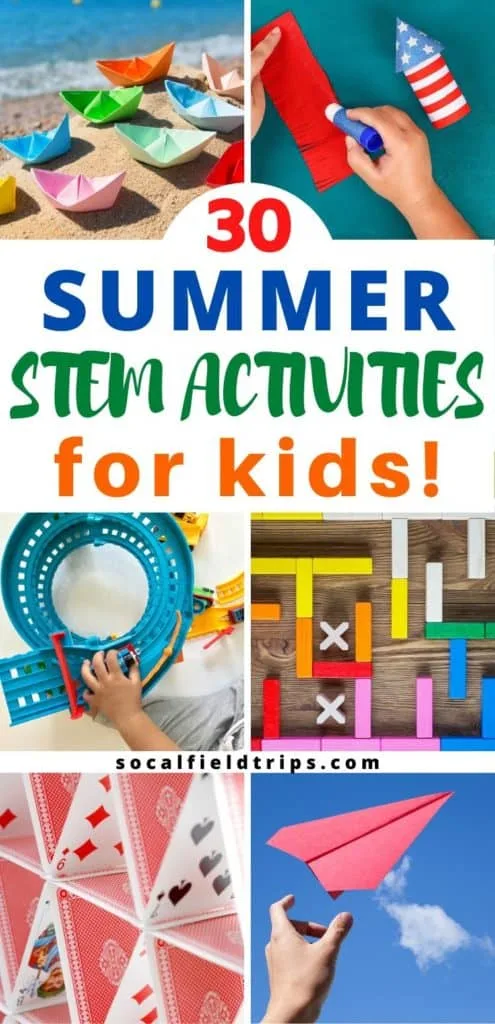 This calendar is filled with all sorts of fun things you can do with your kids including making a tower of red cups, doing the egg drop challenge or building something different with only one cup of legos. Some of these activities we have done before and want to repeat again this year, while others are new to us.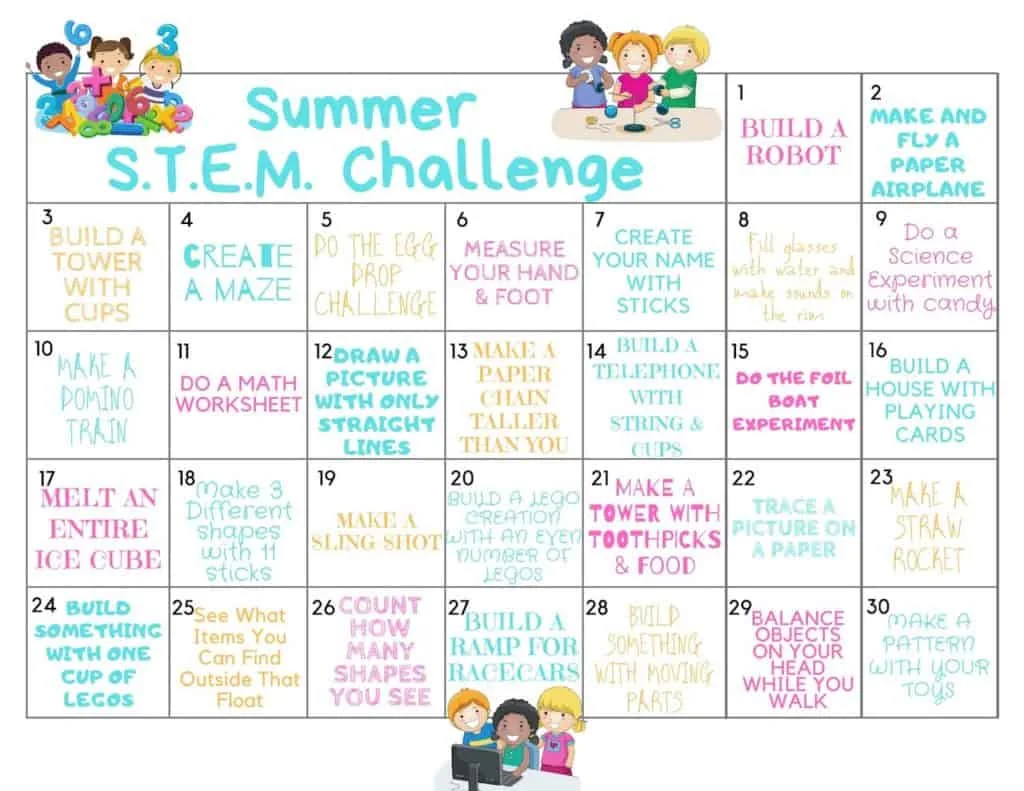 Download: 30 Summer STEM Activities Challenge Calendar
I did the foil boat experiment with my kids when they were younger and we were part of a local mom's playgroup. We used soap boxes to make the boats and covered them in foil. Then we attached colored paper to the popsicle sticks as sails and let them float. Surprisingly, the boats stayed above water for about an hour (as long as the kids let them alone!).
The balancing objects on your head while you walk around activity is another interesting challenge! You can easily mix it up by using hats, books, magazines, boxes or other objects you have around your home. As an added bonus, have your kids carry an apple or orange in their mouth while you time them to see how fast they can go. The first person to go the longest without dropping anything, wins!
I hope you enjoy this calendar with it's 30 Summer STEM Activities! Now all you have to do is download and print it out to get started!
And if you're looking for even more fun activities to keep your little ones busy, check out our free Summer Family Bingo Game, 13 Outdoor Summer Games For Families and amazing roundup of 25 Summer Crafts For Kids.
Happy Summer!
Jilleen