This post may contain affiliate links.
San Diego, know as America's Finest City, has universal appeal! The city's practically perfect weather, miles and miles of spectacular shoreline and world-class beaches allows locals and visitors the opportunity to spend time outdoors year round.
40 Best things to do in San Diego
There are so many things to do in San Diego, you'll need more than one day to explore them all. It's also a great place explore with kids! While San Diego's easy going culture and miles of beach breaks appeals to world class surfers, Coronado and La Jolla have two of the best family beaches in the whole country.
There's a lot of hidden gems in the area too that even locals don't know about! For example, you can take a camel ride at Oasis Camel Dairy in Ramona, spend time with wild animals at Lions, Tigers and Bears Sanctuary in Alpine or view butterflies flying about at Butterfly Farms in Escondido.
To go with the comfortable climate and laid-back style of the area, here's our guide to some of the coolest things to see and do in San Diego!
1. Children's Pool in La Jolla

Children's Pool in La Jolla was originally an area in San Diego designated for children to swim. In 1932, a seawall was built to protect the shore from oncoming waves, making it the ideal spot for children to paddle without danger.
The conditions have also proven to be idyllic for harbor seals and sea lions who come to the Children's Pool to bathe, bask and even give birth to their seal pups. It's one of San Diego's best treasures to visit year round.
2. San Diego Zoo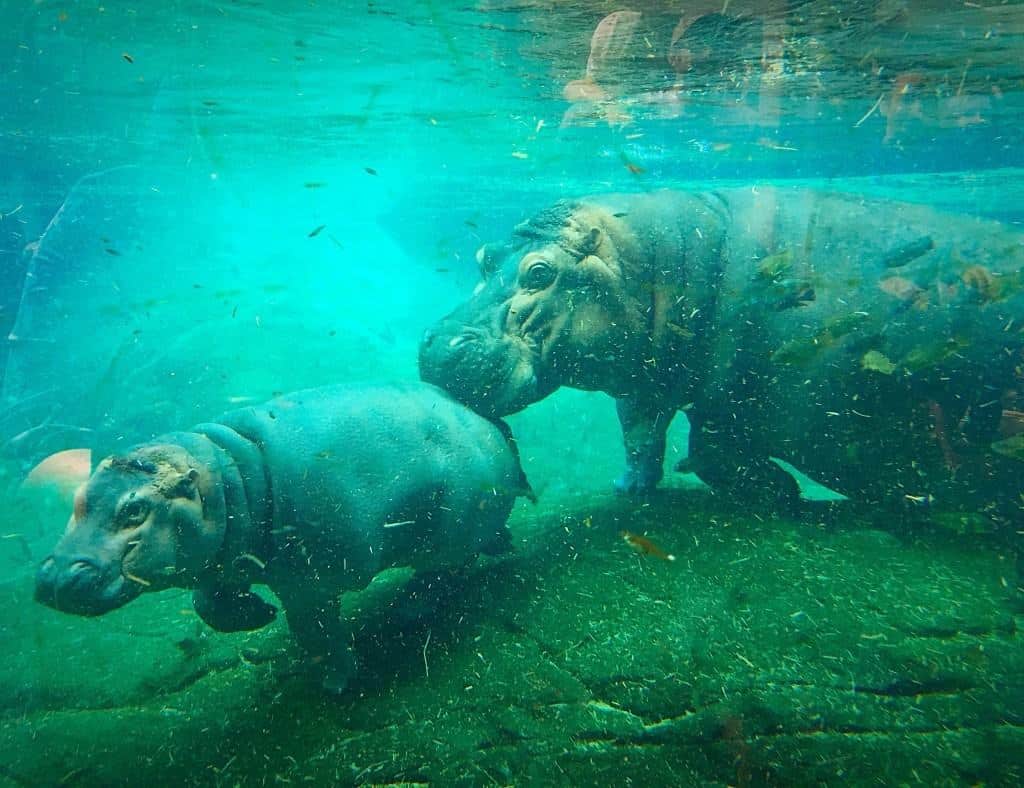 For more than a century, people have flocked to The San Diego Zoo to discover animals. The Zoo connects people with wildlife to inspire a passion for nature. The houses more than 3,500 animals of more than 650 species and subspecies.
Picture the wide-eyed wonder on a child's face upon meeting a living, breathing giraffe. Or the wonder of encountering a penguin that is looking at you with the same curiosity you have about him. These are the moments that tell the story of the San Diego Zoo. Tickets to the San Diego Zoo start at around $50.
3. Wild Wonders
Wild Wonders is where kids and adults can connect with animals from all over the world. Through live tours and interactive programs, our 120 animal ambassadors and educators take you on a dynamic adventure you won't forget.
Their goal is to excite the public and foster a desire to preserve and learn about wildlife, and the important role they play in the planet we share. All of their onsite Animal Experience tours are by appointment only, and must be booked through their website.
4. La Jolla Cove
La Jolla Cove is a small, picturesque cove and beach set within a 6,000-acre ecological reserve and surrounded by cliffs. The Cove is protected as part of a marine reserve. Underwater it is very rich in marine life, and is popular with snorkelers, swimmers and scuba divers.
This compact north-facing cove in La Jolla is one of the most photographed pieces of the California coast. Often times you will see seals and sea lions sunning themselves on the beach and rocks.
But if you're in the mood for adventure you can go diving to discover the ecological park's underwater life, while kayak and bike tours are also on the agenda. End the day watching the sun go down over the horizon.
5. Whale Watching in San Diego
If you want to get up close and personal with Pacific Grey Whales migrating along the San Diego coastline, a whale watching tour around San Diego harbor is your best bet.
You can book a tour through any number of whale watching companies. Most depart from Point Loma, San Diego Bay or Oceanside. Besides seeing some beautiful whales, you will often spot sea lions, dolphins and other types of marine life.
Check out Groupon from time to time for discounts to go whale watching in San Diego.
6. Fort Cross Old Timely Adventures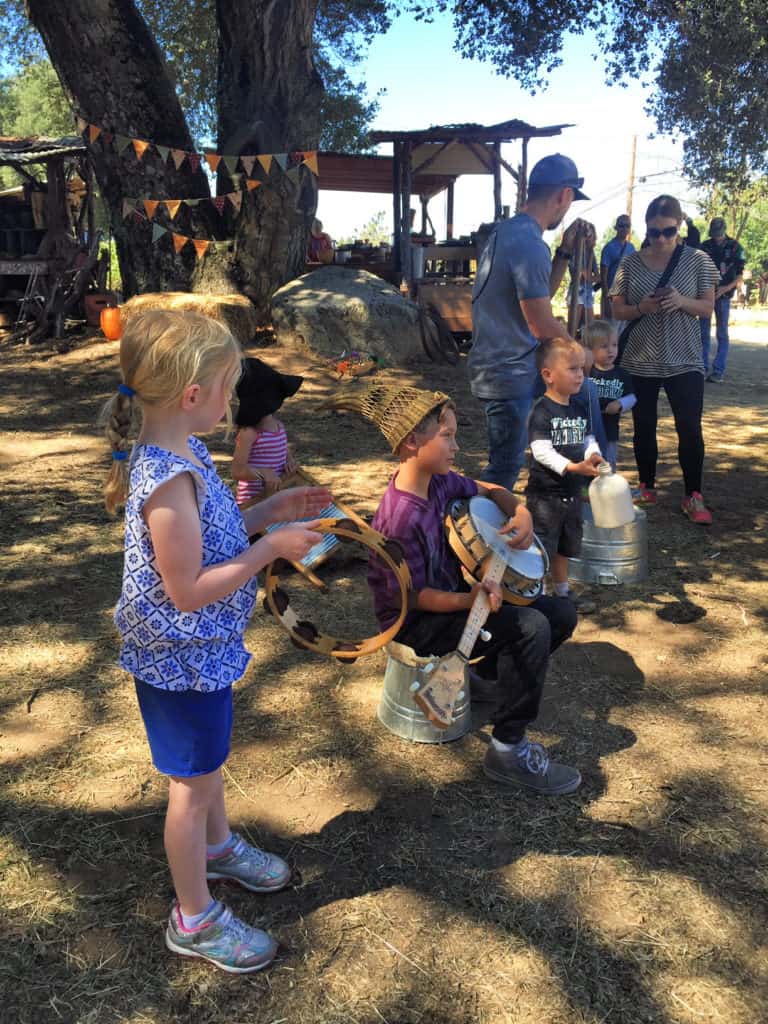 Fort Cross Old Timely Adventures is located in the Julian area, nestled in the beautiful mountains of San Diego County. They are a family owned and operated outdoor education center for all ages, with a focus on hands-on activities.
Their programs include music, art, survival skills, team building, and agriculture workshops. Their Saturday and Sunday activities are especially a hit for families!
7. Oasis Camel Dairy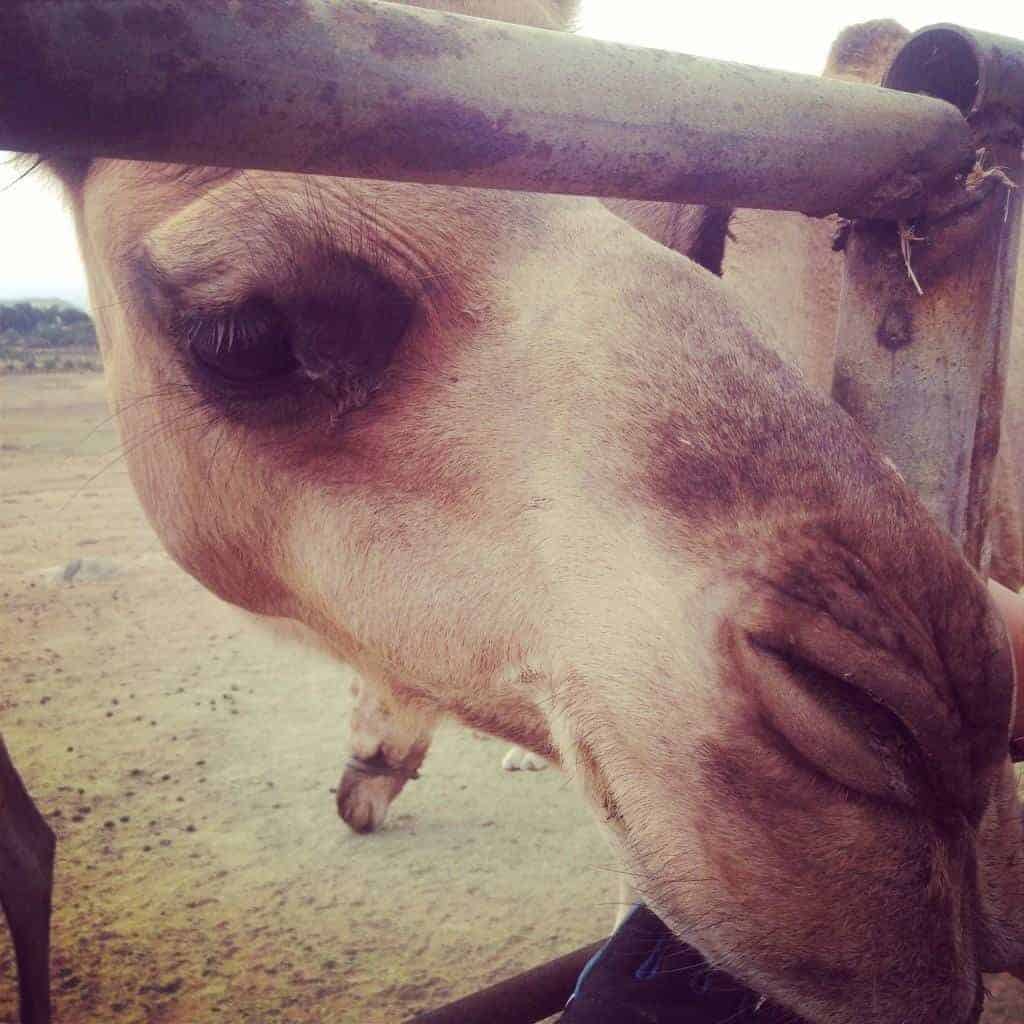 A small handful of very dedicated animal caretakers and a huge family of camels, birds and other farm animals call the Oasis Camel Dairy their home in Ramona, California.
Located on thirty-four rolling acres, this unique "farmily" supports the efforts of furthering the education of the public world-wide about the amazing nature of camels and their milk. They also offer camel rides!
8. Coronado Beach
Coronado Beach in San Diego is a 1.5 mile long, wide sandy beach set against the backdrop of the iconic Hotel del Coronado. Popular for swimmers, surfers, sunbathers and beachcombers.
The beach is very flat, making it great for skim boarding and walking. Families arrive in the morning, toting umbrellas, beach towels and picnic coolers for an all-day stay.
9. Queen Califa's Magical Garden
Queen Califa's Magical Garden in Escondido is an unusual sculpture garden created by the late famous artist Niki de Saint Phalle. There are only four of these gardens in the world and only one located in the United States in Escondido.
The Garden is open to the public a few days a month, weather permitting. Docents are available to answer questions.
10. Palomar Mountain State Park
Palomar Mountain is a hidden gem surrounded by the The Cleveland National Forest. Home to Palomar Mountain State Park, the Palomar Mountains include peaks ranging from 3000-6000 feet above sea level. If you decide to play in the snow at Palomar Mountain State Park, an Adventure Pass is required.
11. Free Flight Bird Sanctuary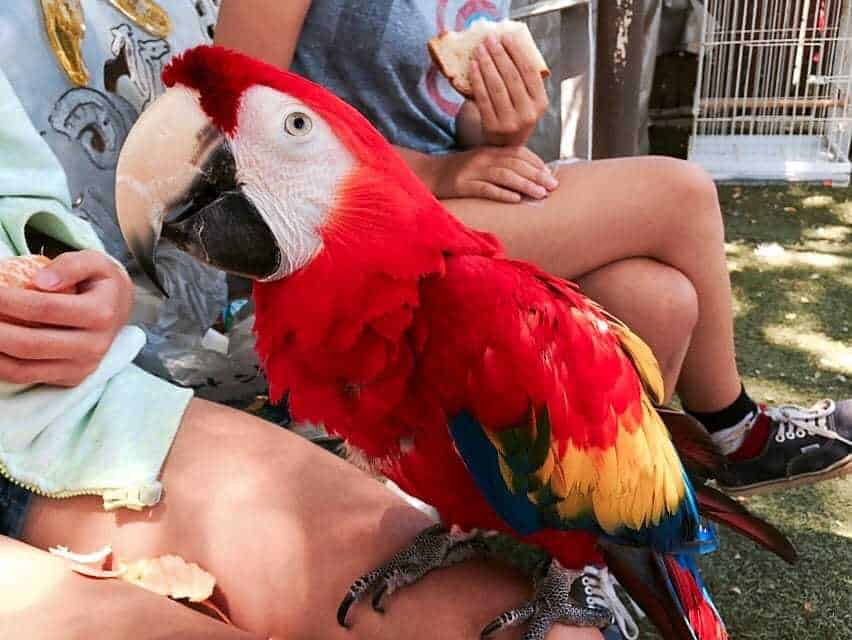 Free Flight Bird Sanctuary in Del Mar was originally established in 1981 as a boarding and breeding facility by Dr. Robert Stonebreaker. However, after sometime Dr. Stonebreaker noticed that some of his clients were unable to care for their birds and brought them back to him.
Free Flight eventually evolved into a one of a kind exotic bird sanctuary where birds and people interact together. Today, visitors have the opportunity to feed the birds and fish in their koi pond.
12. Spruce Street Suspension Bridge
Spruce Street Suspension Bridge was originally designed to provide pedestrian passage across a deep canyon, which isolated developing neighborhoods from the newly built trolley lines on Fourth and Fifth avenues. Located just west of First Avenue, it is the only one of its kind in San Diego.
The beautiful 375 feet walkway floats among treetops and sways with the way of the wind. The bridge is attached to steel suspension cables which are then anchored to massive concrete piers hidden beneath the soil at both ends. From the center of the bridge you can see San Diego's downtown skyline. It is free to walk across the bridge anytime except when it's closed between 10 pm – 6 am.
13. San Diego Botanic Garden
The San Diego Botanic Garden in Encinitas is an urban oasis, featuring rare bamboo, a tropical rain forest, California native plants, and the West Coast's nationally-acclaimed Hamilton Children's Garden.
Enjoy four miles of trails amid 37 acres of over 4,000 plant varieties, restful vistas, flowering trees, majestic palms, and the nation's largest bamboo collection. Thanks to San Diego's mild climate, plants from all over the world thrive at the San Diego Botanic Garden.
14. Balboa Park
Balboa Park is a 1,200-acre historic urban cultural park in San Diego and home to more than 16 museums, multiple performing arts venues, lovely gardens, trails, and many other creative and recreational attractions, including the San Diego Zoo.
With a variety of cultural institutions among its 1,200 beautiful and lushly planted acres, there is something for everyone. Bring a picnic lunch and stay for the day!
15. Lions, Tigers & Bears Sanctuary
The Lions, Tigers & Bears Sanctuary in Alpine is home to 17 species of animals located on a ranch with a rich history to explore, including a historical adobe.
All visits to the sanctuary are by appointment only. You can choose from being a member-for-a-day, feed a big cat or bear of your choice or plan a school field trip. Check out Groupon from time to time for discounts for this location.
16. Japanese Friendship Garden Society
Enjoy the beauty and tranquility of the Japanese Friendship Garden Society, which features a zen rock garden, koi pond, traditional Japanese art, and garden features. All garden tours are free with paid admission! The Girl Scouts of San Diego Imperial Council, Inc., in collaboration with the Garden also developed a craft program to fulfill badge requirements.
17. Mission Bay
Here you can enjoy water activities of every kind. From sailing lessons, flyboarding, and stand-up paddle boarding, to jet skiing, wake boarding and everything in between, there's something for every age and skill-level to enjoy in the water.
On a harbor cruise passengers cruise the waters of Mission Bay and enjoy excellent sightseeing views. On land, families can rent bikes, picnic, and barbecue or celebrate with bonfires right next to the water.
18. Presidio Park
Presidio Park, located on a hill above Old Town State Historic Park, enables you to walk in the footsteps of California's early European settlers. The popular attraction is the location where Gaspar de Portola and Junipero Serra constructed the San Diego Presidio and the Mission San Diego de Alcala in 1769.
The park features 40 acres of green open space, picnic areas, and memorials along with marvelous views of the surrounding landscape, including the San Diego River Valley and the Pacific Ocean.
For nature lovers, you can see Monarch Butterflies roost in the Canary Island Pine trees along each side of Cosoy Way. In November, butterflies can be seen in the eucalyptus trees.
19. Old Point Loma Lighthouse
One of San Diego's oldest monuments, the Old Point Loma Lighthouse was raised in 1855 just five years after San Diego's admission to the Union.
Its life as a beacon for ships navigating San Diego Bay was quite short and it was deactivated when the new lighthouse was built by the water, 120 metres down the cliffs in 1891. After the foundation of the Cabrillo Monument in the 1930s the complex was restored and is now a prominent landmark and museum.
You can see the keeper's living quarters, log books, service equipment, turning mechanism and the original Fresnel lens that once had a range of 24 miles. On certain days you may also be greeted by a re-enactor playing Captain Israel, a lighthouse keeper in the 19th century.
20. Cabrillo National Monument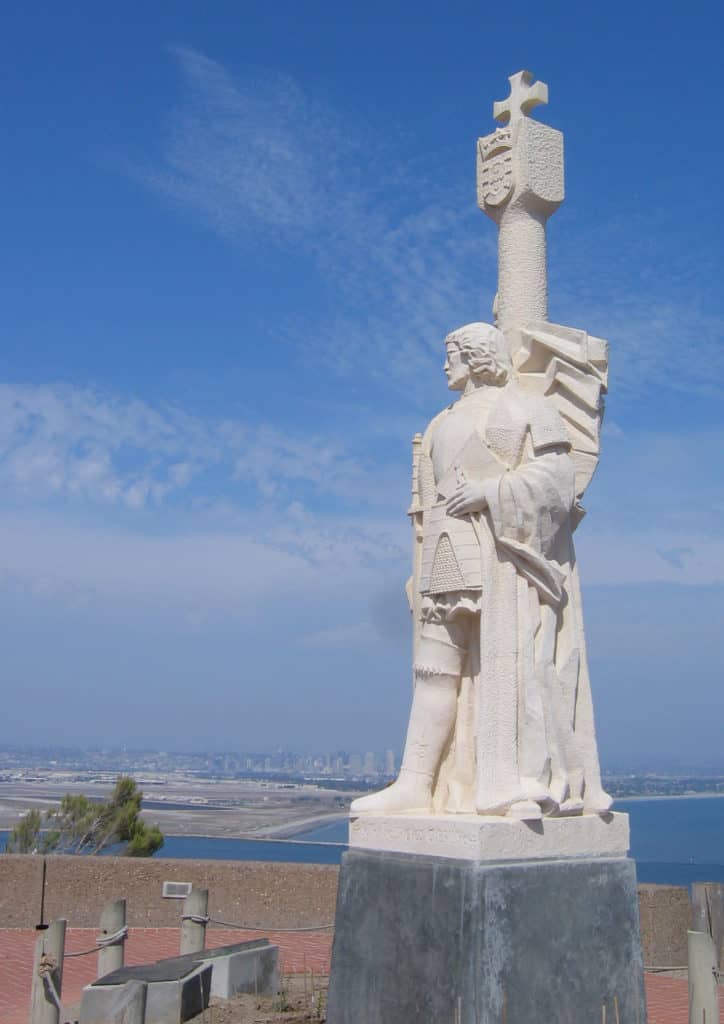 Cabrillo National Monument, located on the southern tip of the Point Loma Peninsula, commemorates the landing of Juan Rodríguez Cabrillo at San Diego Bay on September 28, 1542. This event marked the first time a European set foot on what is now known as the West Coast of the United States.
In addition to telling the story of 16th century exploration, the park is home to a wealth of cultural and natural resources.
21. Wildflowers in San Diego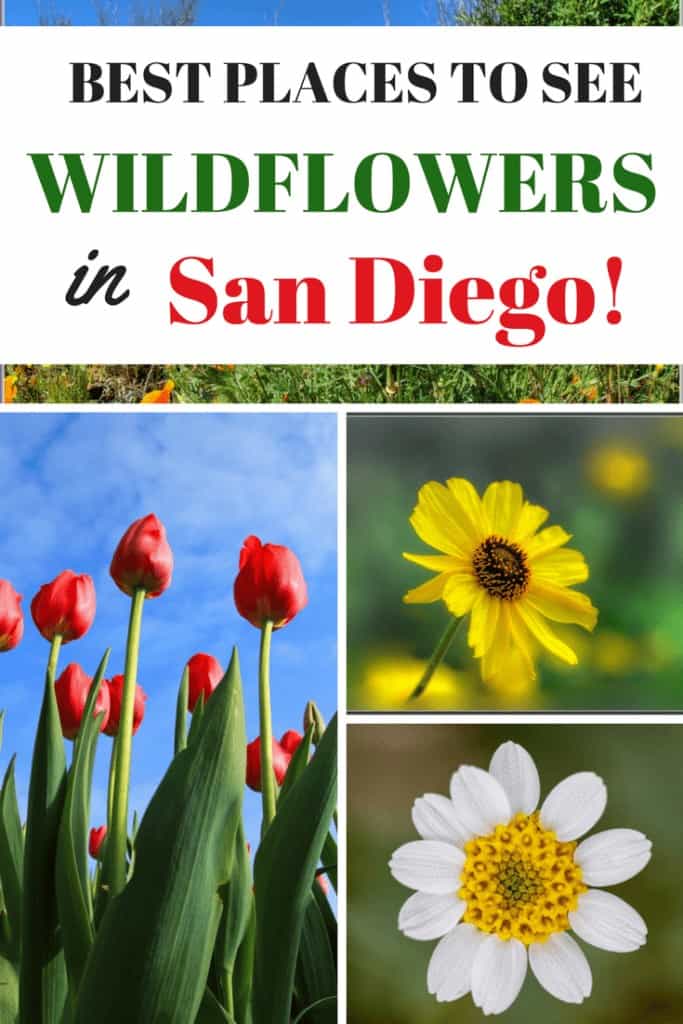 San Diego is a wildflower enthusiast's paradise! From the annual Flowers Fields in Carlsbad to the beautiful backcountry roads on the way to Julian, there are numerous places to stop and enjoy the sprawling wildflower fields in San Diego. There are also many opportunities to join other wildflower enthusiasts.
22. Point Loma Tide Pools
The Point Loma Tide Pools a rival any others in the state! Come out and learn about the delicate and beautiful marine life exposed when the ocean recedes. You should spot sea anemones, starfish, lined shore crabs, hermit crabs, kelp crabs and maybe even an octopus.
Consult tide charts and then head out to Cabrillo National Monument. The park hours are 9 a.m. to 5 p.m. every day but Christmas and Thanksgiving.
23. Sunny Jim Sea Cave

Visit the Cave Store in La Jolla and take a walk down to the bottom of Sunny Jim's Sea Cave, one of seven sea caves in total in La Jolla. This tunnel was dug out by two Chinese laborers hired by a German artist, mining engineer, and entrepreneur named Gustav Schultz in 1902.
​It's been said that during Prohibition, bootleggers smuggled alcohol and opium into San Diego through the sea cave by carrying it through this tunnel! Tours are approximately 15-20 minutes long and self guided.
You may opt instead to take a La Jolla Sea Caves Kayak Tour and paddle along the coast with a guide, exploring sea caves and rock formations while looking for marine life such as sea lions, dolphins, and even orcas.
24. Mount Laguna
At just over 6000 feet above sea level, Mount Laguna is one of the most popular places to see winter snow coming from the San Diego area. If there is snow, chains are required and you'll need to purchase them ahead of time.
In the spring and summer, you can take an invigorating hike and enjoy the fresh mountain air whispering through the pines.
The Laguna Mountain Lodge has reasonably-priced accommodations, a Visitor Center and Adventure Passes for sale.
25. Butterfly Farms
At Butterfly Farms in Escondido researchers study the behavior and biology of various native butterflies in their Butterfly Vivarium, conduct field trips, cultivate plants in a greenhouse and rear butterfly livestock.
26. San Diego Zoo Safari Park
San Diego Zoo Safari Park sits on 1,800 acres of vast landscapes in Encinitas and houses a large array of wild and endangered animals including species from the continents of Africa, Asia, Europe, North and South America, and Australia.
One of its most notable features is the Africa Tram, which explores the expansive African exhibits. These free-range enclosures house such animals as antelopes, giraffes, buffalo, cranes, and rhinoceros. The park is also noted for its California condor breeding program, the most successful such program in the United States.
Discount admission to the San Diego Zoo Safari Park starts at $50.00 per person.
27. Seaport Village
Seaport Village is a waterfront outdoor mall located on the south end the Embarcadero within walking distance of the downtown. You can make your way around a circular network of lanes lined with buildings in varying architectural styles from replicas of haciendas and adobes to Victorian houses.
There are more than 50 shops to peruse and look out for the carousel, dating to 1895, with beautifully rendered animals and mythical beasts to ride on.
28. Mission Trails Regional Park
Mission Trails Regional Park is a 5,800-acre natural preserve in San Diego and is the sixth-largest municipal park in the United States. With about 60 miles of trails, boating on Lake Murray, camping at Kumeyaay Lake, numerous informative hikes, and a state-of-the-art Visitor and Interpretive Center, Mission Trails Regional Park has something to offer everyone.
You can hike to the summit of Cowles Mountain, the highest point in San Diego at 486 meters and with a panorama of San Diego County that merits the climb. You can also track down a riveting piece of San Diego's early history at the Old Mission Dam, a National Historic Landmark.t
29. The Water Conservation Garden
The Water Conservation Garden in El Cajon has nearly five acres of displays that showcase water conservation through a series of beautiful gardens, such as a native plant garden and a vegetable garden, as well as how-to displays such as mulch and irrigation exhibits.
Admission is free, and the Garden can be viewed on a self-guided tour or through one of their programs.
30. Old Town San Diego State Historical Park
Old Town is the historic heart of San Diego. Created in 1769, Old Town San Diego was California's first settlement with only a mission and a fort.
Wander through lush gardens or browse at one of the many specialty shops for treasures from around the world. Indulge in authentic Mexican food at one of the many restaurants or dance to the strolling mariachis.
Pause to reflect at the fountains at Fiesta de Reyes and in the Bazaar del Mundo and plan a day or two to visit the dozens of historic sites and museums.
Also experience life during the early Mexican-American period of 1821-1872 through rich living history programs. Watch forms come to life at the blacksmith and woodworker shops, and read a newspaper from the 19th century.
One of the best ways to experience the vibe of Old Town San Diego is to take a narrated trolly tour.
31. Tijuana River National Estuarine Research Reserve
The Tijuana River National Estuarine Research Reserve in Imperial Beach preserves, protects, and manages the natural and cultural resources of the Tijuana River Estuary by focusing on research and education with compatible recreation and resource use.
The Reserve encompasses beach, dune, mudflat, salt marsh, riparian, coastal sage scrub, and upland habitats surrounded by the growing cities of Tijuana, Imperial Beach, and San Diego.
The Tijuana River National Estuarine Research Reserve has exciting, hands-on education programs for students as well as tours, informative lectures and other outreach opportunities for adult audiences.
32. Edna Harper's Topiary Garden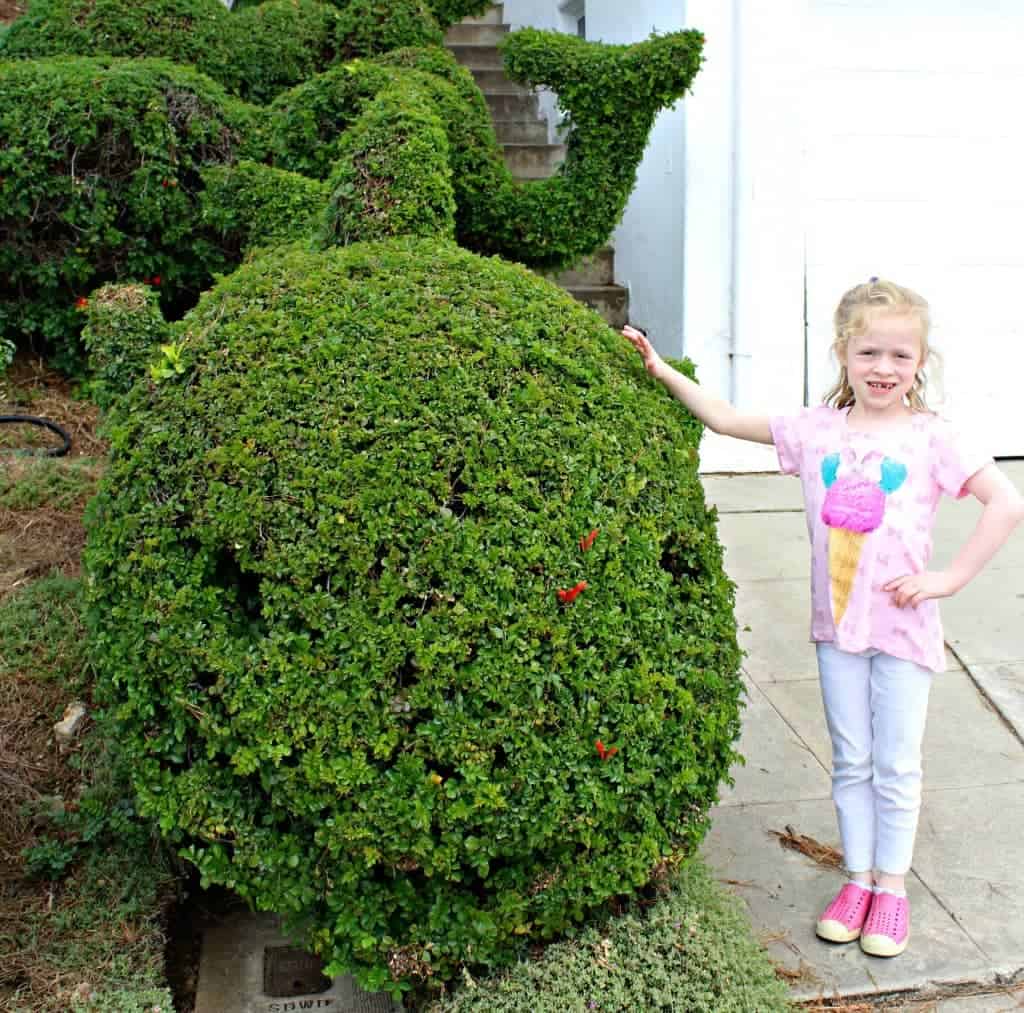 Edna Harper's Topiary Garden in San Diego is made of 50 or so whimsical characters including elephants, whales, a rooster, a bunny, and Mickey Mouse. It is free to visit. However, just be sure to stay on the pathway and enjoy the garden from afar.
33. Go Bird Watching
Go bird watching at one of the many wetland reserves including Tijuana Estuary, Sweetwater Marsh National Wildlife Refuge or the Famosa Slough in Point Loma to name a few.
San Diego has more than 500 species of birds that either stop along the migration path in fall and spring, or call San Diego home year-round more than any other place in the continental United States.
34. Torrey Pines State Natural Reserve
Torrey Pines State Natural Reserve is a beautiful coastal park in La Jolla with over 2,000 acres of pristine land. The park is a vital habitat for the endangered Torrey Pine, which only grows in this location and off the coast of Santa Barbara on Santa Rosa Island.
There are eight miles of trails for hiking and you can take the Beach Trail directly down to the beach. There is also a charming pueblo-style visitor centre that offers guided walks on weekends and holidays at 10:00 am and 2:00 pm.
35. Sunset Cliffs Natural Park
Sunset Cliffs Natural Park is a 68 acre park stretching along the Pacific Ocean bordering the western edge of Point Loma. The park's topography includes intricately carved coastal bluffs, arches and sea caves. It provides inspiring panoramic ocean views!
From the cliffs, California gray whales often can be seen migrating annually from the Bering Sea to Baja California and back.
36. Little Italy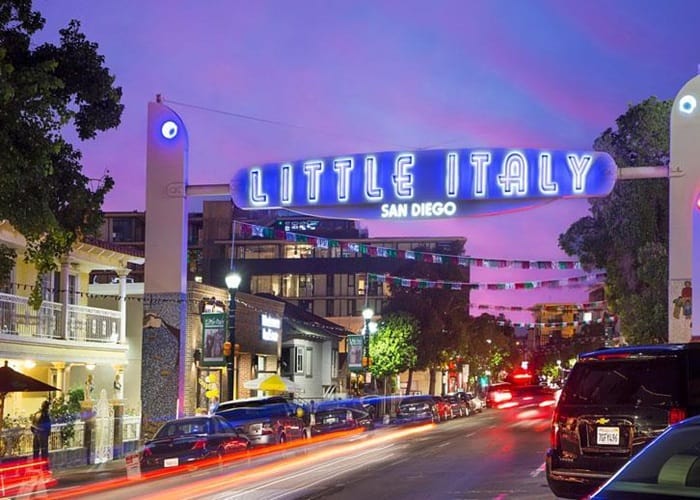 At one time, more than 6,000 Italian families lived in Little Italy and toiled to build San Diego into the center of the world's tuna industry. Today Little Italy is a congenial area of galleries, one-of-a-kind design shops, pizza spots, restaurants, bodegas, breweries and cafes that spill out onto patios.
The Saturday "Mercato" street market shuts down several blocks and has become a San Diego institution. Enjoy an afternoon or evening stroll down Little Italy to experience all the sights and sounds of this unique area.
37. Go On A Grunion Run in La Jolla
La Jolla Shores is the perfect grunion run destination! Each spring, from April to May or June, thousands of these little silvery fish wash ashore to partake in a strange mating ritual under the moonlight.
While on the beach, female grunion bury themselves half-way in the sand to lay eggs, while males wrap themselves around the females to fertilize their eggs. The females will lay anywhere from 2,000 to 3,000 eggs. Then, as the next round of waves wash in, the fish simply float back to sea.
The Birch Aquarium host guided visits of grunion spawning areas at La Jolla Shores throughout April-June, which includes a full rundown on these mysterious creatures as well as a demonstration of hatchlings emerging from their eggs in a vial of seawater.
38. Sweetwater Marsh National Wildlife Refuge
Enjoy a walk around Sweetwater Marsh National Wildlife Refuge which protects the last remaining salt marsh in San Diego Bay. The refuge also supports an array of invertebrates and juvenile fish, and provides nesting, foraging, and high water refuge for many species of birds.
39. Living Coast Discovery Center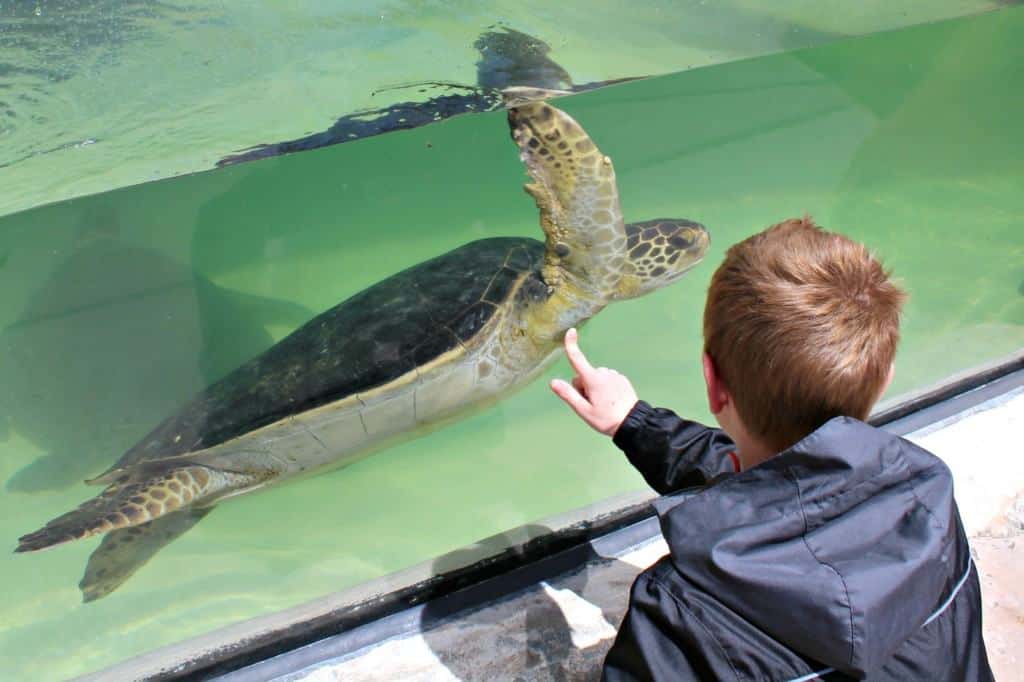 The Living Coast Discovery Center in Chula Vista is a small zoo and aquarium educational facility located on the San Diego National Wildlife Refuge, Sweetwater Marsh Unit. The interactive nature center focuses on animals native to the San Diego Bay such as stingrays, sea turtles and more.
40. Visit Julian
Step back in time with a stop in Julian, a century-old gold mining town in the Cuyamaca Mountains. Pick up a free map at the Chamber of Commerce for a self-guided walking tour of the area's historic sites, go apple picking amongst the orchards and later enjoy a slice of homemade apple pie – a Julian specialty!
Happy Field Tripping!
Jilleen