Imagine being able to drive to the mountains and go skiing or play in the snow in under two hours. Well, you can here in Southern California! In fact, we have some of the best Southern California Ski Resorts in the country!
7 Best Southern California Ski Resorts
With the Pacific Ocean and beautiful beaches beckoning for fun in the sun, people may not think about hitting the slopes for a little downhill snow skiing, yet Southern California is perfect for the winter sport. With eight resorts and day spots available for snow boarding and skiing in Southern California, you don't need to travel far for a little fun in the snow.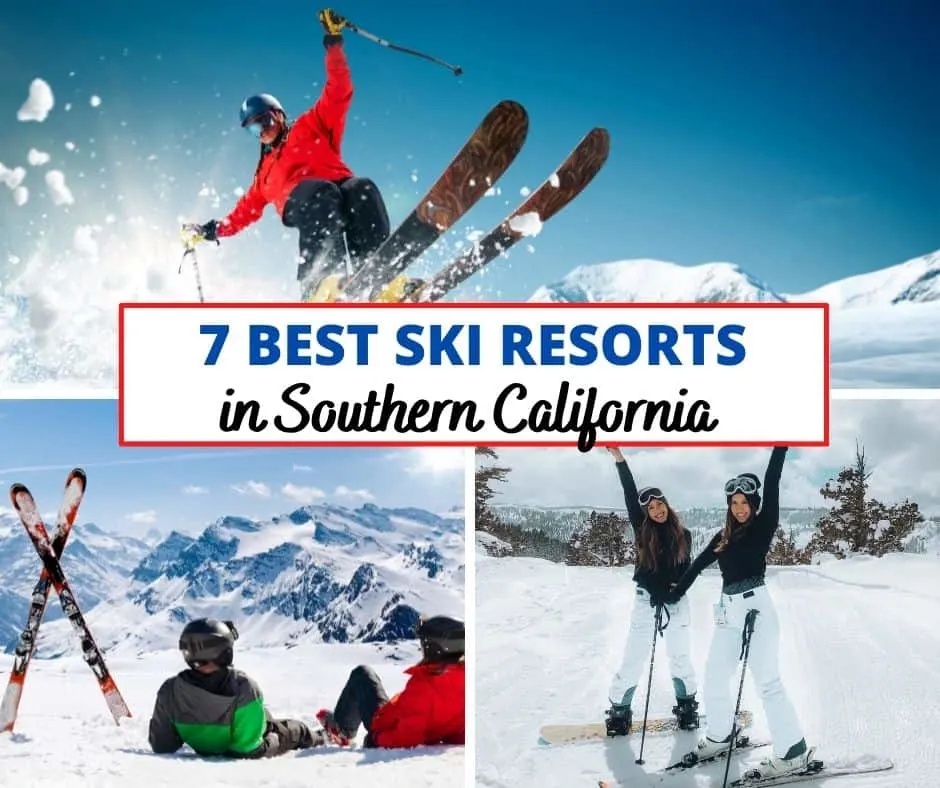 Bear Mountain
With 27 trails and runs open through April, Bear Mountain is a great spot for beginners and mid-level snow skiers. Located about 2 hours from Los Angeles, Bear Mountain's peak reaches about 8,800 feet, with a vertical drop of almost 1,700 feet. The ski resort has eight lifts. Bear Mountain is also an excellent spot for snowboarding.
Snow Summit
Featuring more than 18 miles of skiing covering 31 trails, Snow Summit is an outstanding getaway for experienced snow skiers. With its longest trail running about 1.25 miles, Snow Summit has a peak at about 8,200 feet with a vertical drop of around 1,000 feet. While best for snow skiing, Snow Summit, open through April, is also good for snowboarding and tubing.
Snow Valley
Offering 28 runs for skiers of all skill levels – beginners, intermediate, advanced, and expert – Snow Valley has plenty of fun for visitors, with the longest ski run about a mile long. Twelve lifts take you to the trails, with the highest peak at about 7,900 feet. Located about two hours east of Los Angeles, skiers and snow boarders can enjoy the wintry fun for about five months, from December through April. Snow Valley also offers discounts for homeschoolers, school groups and scout troops.
Mt. Pinos
For a true nature experience, skiing Mt. Pinos at Los Padres National Forest, near Ventura, can challenge the best of snow skiers. Offering a backcountry opportunity, Iris Point is excellent for beginners. With intermediate slopes available, experts will want to try Condor Summit Road slope, which features rugged terrain. The two-hour drive north of LA is a quick jaunt for a day of snow skiing, snowboarding, snow tubing, snowshoeing, and cross country skiing.
Mt. Baldy
Located only 20 miles from Los Angeles, Mt. Baldy is the closest ski resort to the city. With 4,000 acres of mountain trails to explore and ski, Mt. Baldy features four lifts to the top of the trails. Whether you're a beginner or advanced skier, Mt. Baldy has the slope for you to enjoy. If you prefer snowboarding or snow tubing, inviting trails await.
Mountain High
Downhill skiing highlights a visit to Mountain High in Wrightwood located in the Angeles National Forest. With a combination of created snow and natural snow, the ski slopes are open for fun beginning each December. With slopes challenging the best skiers, downhill enthusiasts find the quick mountain-free drive an easy destination. You can also enjoy snowboarding, tubing, and cross country skiing at Mountain High.
Mt. Waterman
Located in Angeles National Forest, Mt. Waterman typically begins its season in January, because the staff relies on Mother Nature to provide the snow. With 28 runs, the slopes offer downhill skiing for beginning skiers, as well as intermediate and advanced skiers. As a day-only attraction, Mt. Waterman also features snowboard and snowshoe trails.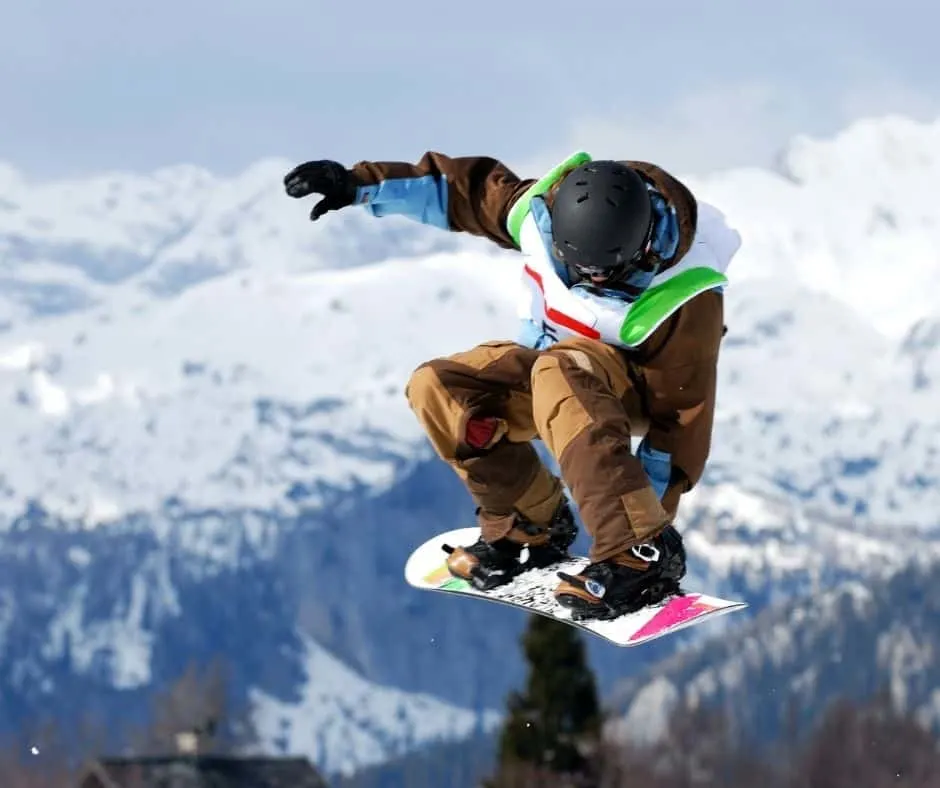 While sun and warm temperatures highlight life in Southern California, you needn't worry about not seeing snow, since it's only about two hours away at the max. Downhill skiing resorts and day slopes offer an outing in the cold and snow.
Happy Field Tripping!
Jilleen