Southern California's winters range from sunny beaches to snowy mountain tops. In under 2 hours, you can drive from anywhere in SoCal to the mountains to play in the snow or go skiing. So whether you're headed to the San Gabriel Mountains or San Bernardino Mountains for the day, here is a list of the best places to play in the snow near Los Angeles in 2022!
Best Places Enjoy The Snow Near Southern California
Idyllwild
Idyllwild is a cozy little mountain top community located above the San Jacinto Mountains in Riverside County. The village itself is quaint and beautiful, especially during the winter time. It does snow in Idyllwild, but there is no snow skiing allowed. Therefore, it's typically not as crowded as other mountain communities such as Wrightwood or Big Bear.
Mt. Baldy
You can easily get to Mt. Baldy in 1 hour and 30 minutes from anywhere in Orange County. My favorite part about Mt. Baldy is that you don't have to go very far up the mountain to find the snow. My children and I like to go half way up and then stop on the side of the road to play. We also prefer to bring our own snow sleds.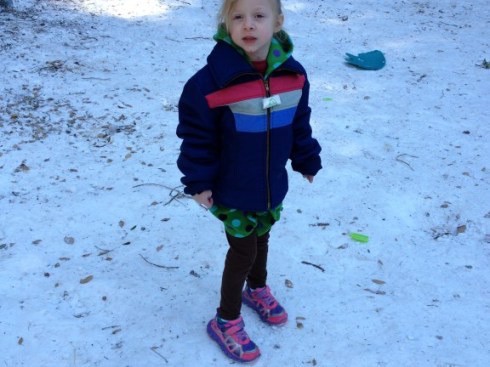 Palm Springs Aerial Tramway
The Palm Springs Aerial Tramway is a wonderful way to go up the mountain, enjoy the view of the valley and play in the snow at the top. The Palm Springs Aerial Tramway starts at Valley Station and travels more than 5,800 feet up to Mountain Station in the Mt. San Jacinto State Park. There's plenty to do once you reach the top including snow shoeing and cross country skiing.
Big Bear
Big Bear is a unique mountain resort surrounded by the beautiful San Bernardino National Forest. Activities include skiing, snowboarding, sledding, and cross-country skiing. The drive to get to Big Bear is fairly quick too. It's about a 1-3 hour drive from any major city in Southern California. Other fun activities in the area include visiting the Big Bear Alpine Zoo, the Big Bear Discovery Center and inner tubing at Big Bear Snow Play. Snow Valley Mountain Resort also offers great ski and snowboarding discounts for homeschoolers, school groups and scout troops.
Lake Arrowhead
Lake Arrowhead is another mountain top community located in the San Bernardino National Forest. It's a great place to spend a weekend playing in the snow. Families can stay at a cottage near the lake and head over to the Lake Arrowhead Village for some shopping and eating. There are also numerous day hikes around the area.
Running Springs
Snow Drift – Snow Tubing Park in Running Springs is Southern California's largest and oldest snow tubing park. They offer beginner, intermediate, and advanced slopes and are at 6500 feet above sea level. Another local ski resort along the way is Snow Valley Mountain Resort. This resort has skiing, snowboarding, and tubing for all ages.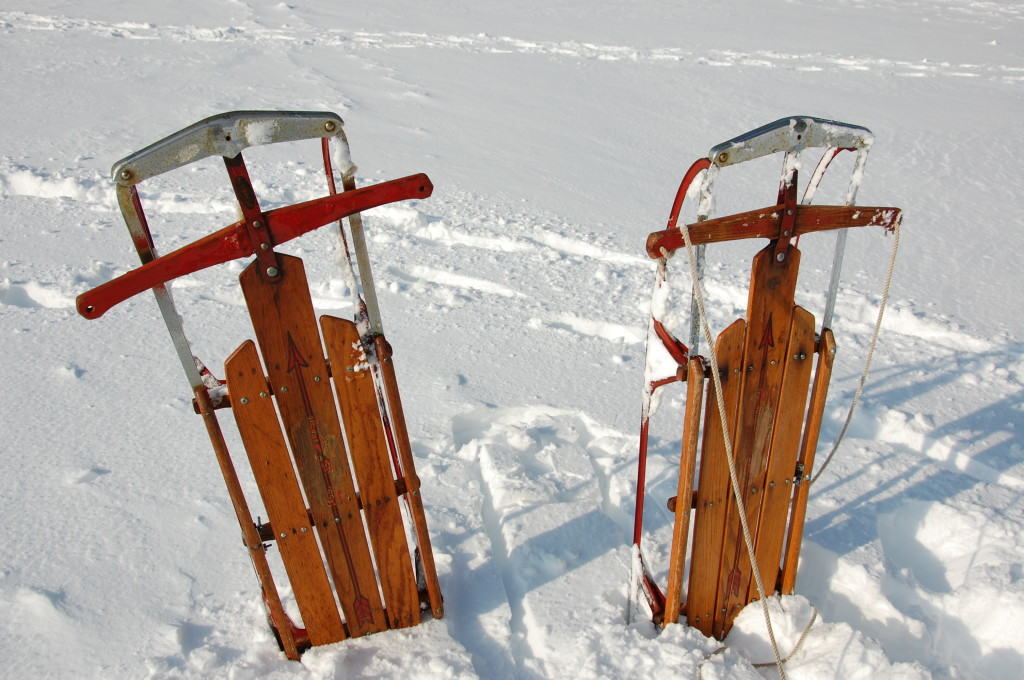 Wrightwood
Mountain High Ski Resort located in Wrightwood is a snowy ski village nestled in the San Gabriel Mountains. Their claim to fame is they are "Southern California's closest winter resort". They have three resorts that offer something for everyone including skiing, snowboarding, snow tubing and of course making little snowmen with your kids!
Palomar Mountain
Palomar Mountain is a hidden gem surrounded by the The Cleveland National Forest. Home to Palomar Mountain State Park and the Palomar Observatory, the Palomar Mountains include peaks ranging from 3000-6000 feet above sea level. If you decide to play in the snow at Palomar Mountain State Park, an Adventure Pass is required.
Mount Laguna
At just over 6000 feet above sea level, Mount Laguna is one of the most popular places to see winter snow coming from the San Diego area. If there is snow, chains are required and you'll need to purchase them ahead of time. The Laguna Mountain Lodge has reasonably-priced accommodations, a Visitor Center and Adventure Passes for sale.
I hope you have a wonderful time taking your family to our local mountains this winter!
Happy Field Tripping!
Jilleen
Best Winter Time Activities in Southern California
5 Things to do in the Winter in Southern California
7 Places to go Sand Sledding in Southern California
Attend WinterFest OC in Costa Mesa
Best Ice Skating Rinks in Orange County