St. Patrick's Day is a great holiday for children! It is such a magical day full of shamrocks, leprechauns, and pots of gold at the ends of rainbows, all of which naturally lend themselves to fun and creative craft projects like these 15 Wonderful St. Patrick's Day Rainbow Crafts.
One of my favorite things about these projects is how versatile they are. Each project is simple enough that young children can enjoy them, but creative enough that older children and adults will have fun with them too.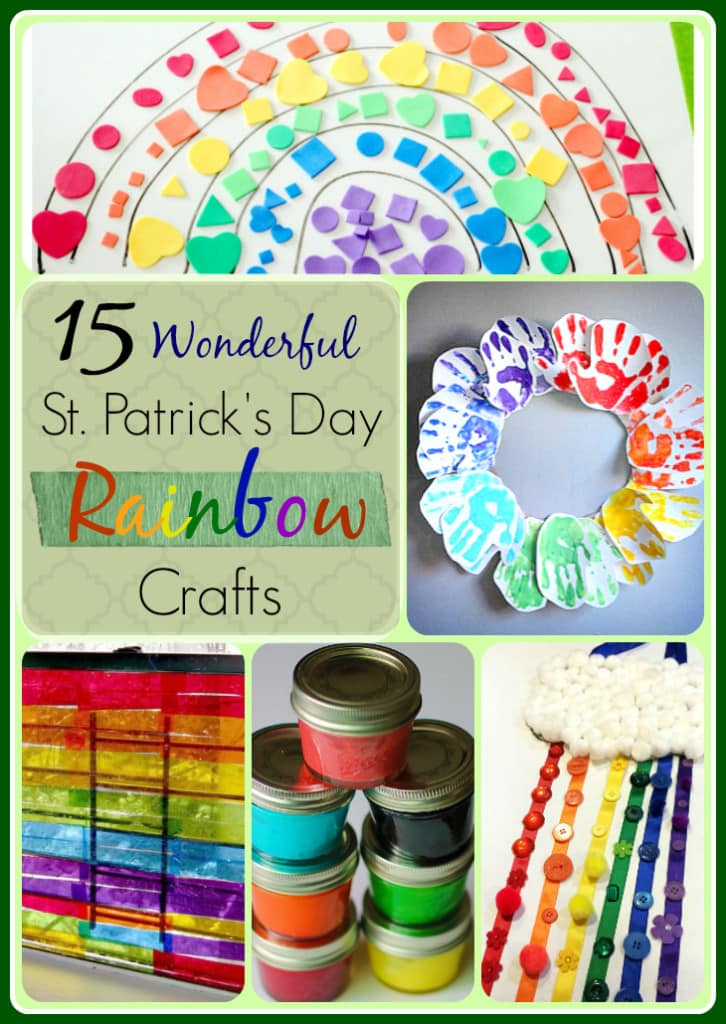 Many of these craft ideas are made with simple items you already have around your house. Some are made with more specialty items, like Perler Beads or ribbons, but in my house, these items are commonplace.
I am also a big fan of activities that spark creativity and a sense of wonder in children and these 15 Wonderful St. Patrick's Day Rainbow Crafts are perfect for that. So whip up a batch of some yummy green goodies, play and sing some Irish folk songs, and get busy making beautiful rainbows! But make sure to keep an eye on your surroundings. All that fun and frivolity might just capture the attention of a leprechaun or two!
15 Wonderful Rainbow Crafts For Kids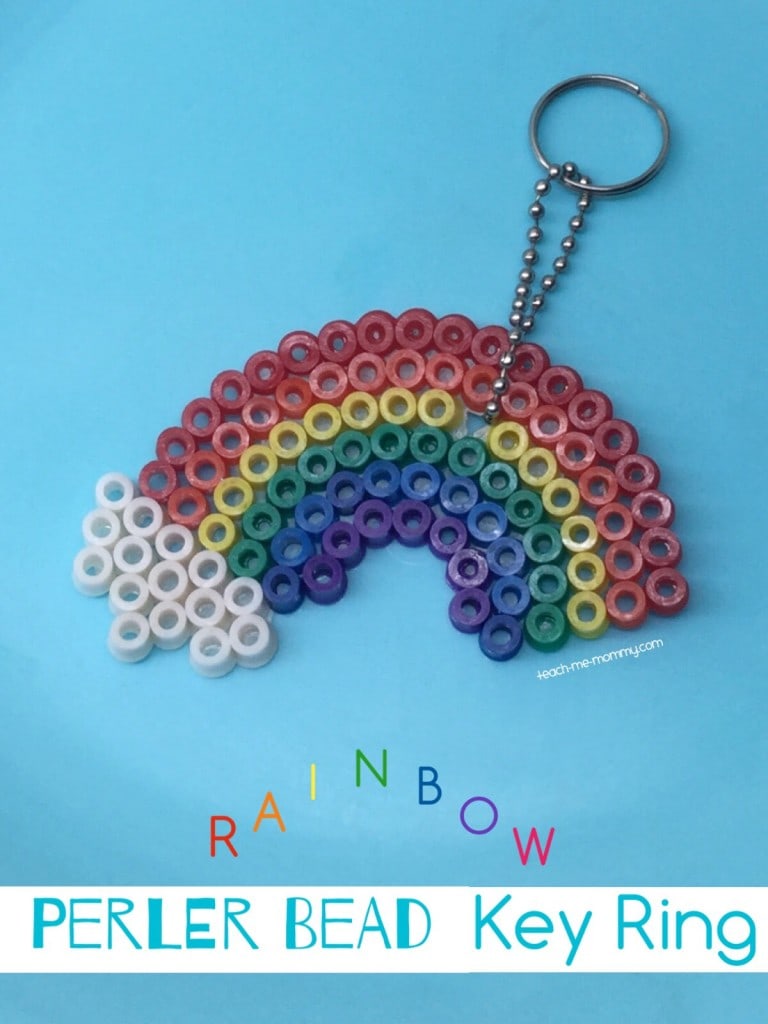 Rainbow Perler Bead Keyring by Teach Me Mommy
Grab some perler beads and a few other supplies to make this super cute rainbow keychain!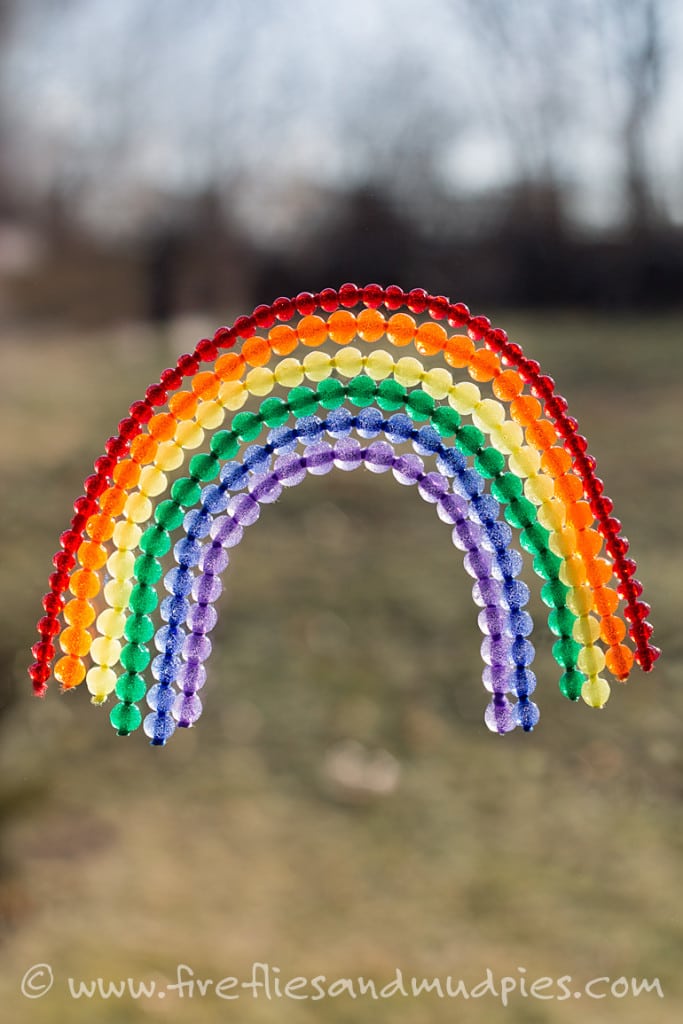 Rainbow Suncatcher Craft For Kids by Fireflies and Mudpies
A rainbow craft and sensory project in one, this adorable rainbow sun catcher will be such fun for the kids!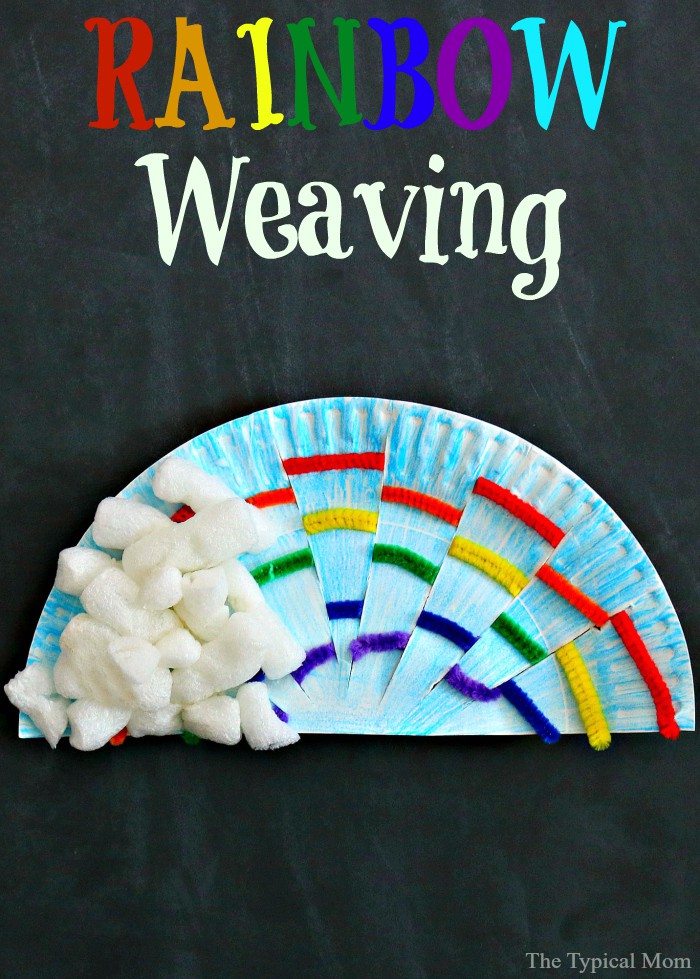 Rainbow Weaving Art by Temecula Blogs
A paper plate, pipe cleaners, packing peanuts and crayons are all you need to make this super cute rainbow art!
Rainbow Play Dough by Pre-K Pages
Play dough is such fun, and it's even better when it's homemade. Learn how to make rainbow play dough with the kids!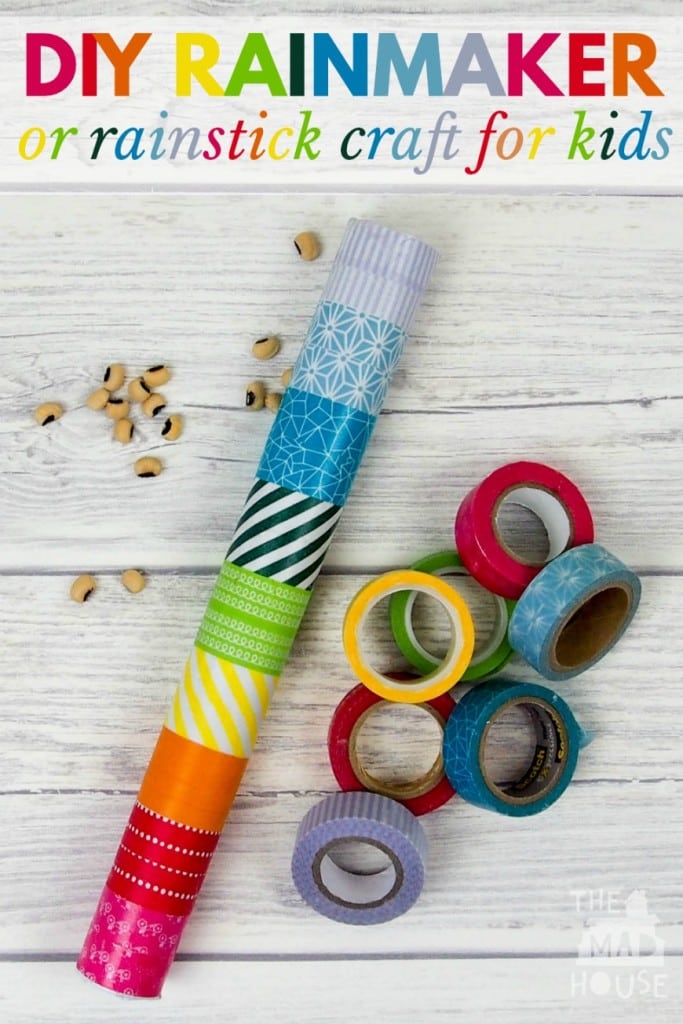 Rainbow Rainmaker or Rainstick by Mum In the Mad House
Washi tape is so much fun to craft with. Grab some washi tape in rainbow colors and make this fun rainstick.
Egg Shell Sensory Art Project by Mosswood Connections
Don't toss those eggshells! Use them to make this fun rainbow sensory project!
Rainbow Hearts Craft by Our Whimsical Days
I feel like rainbows and hearts go hand in hand. This easy rainbow heart craft will be such a fun project for all!
Rainbow Ice Art Race by Mini Monets and Mommies
Yes, painting with ice is really a thing – what fun! Color some ice, grab some paper and make this fun ice art project.
How to Make a Percussion Stick Musical Instrument by Nurture Store
A music project and sensory project all in one, this homemade musical instruments project will keep the kids occupied even when it's completed!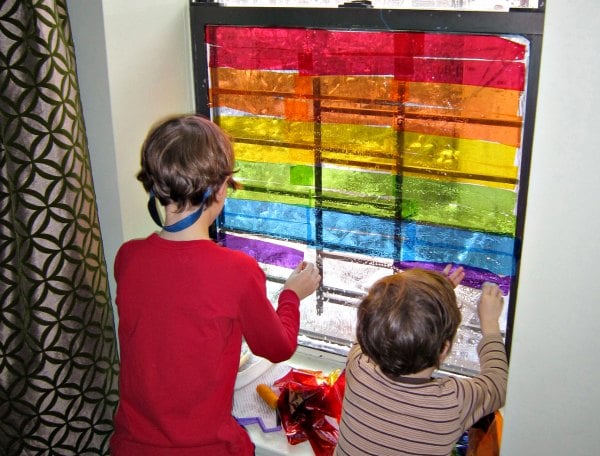 Rainbow Window Art for Kids to Make by Hands On As We Grow
Oh what fun the kids will have when you let them paint the windows with this super fun window art project!
Taste-Safe Rainbow Fingerpaints by Fireflies and Mudpies
Edible finger paint is the best way to go when you have little ones. Learn how to make your own!
Stack a Stone Rainbow by Adventures of Adam
A fun stacking project, this rainbow stacking stones will be such fun to paint and stack!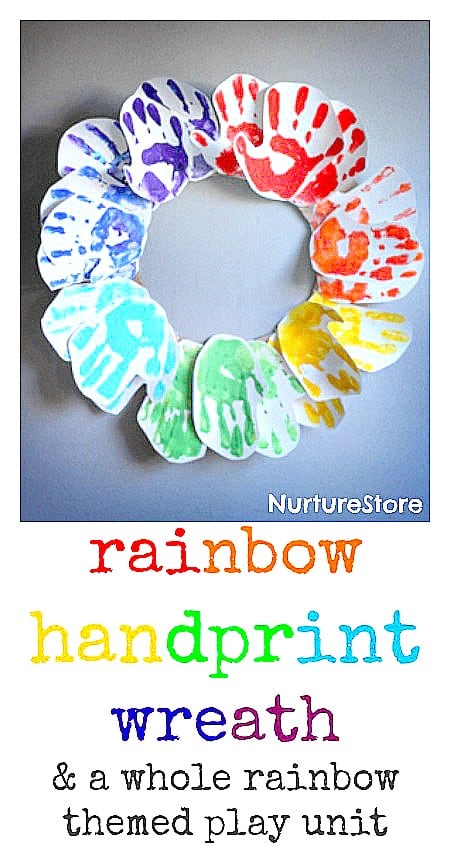 Rainbow Art Handprint Wreath by Nurture Store
Handprint crafts are such fun, and are adored by grandparents! Let the kids get their hands messy with this super cute rainbow handprint wreath project.
Super Easy Rainbow Ribbon Craft for Kids by Sunshine Whispers
My favorite of the rainbow projects, this rainbow ribbon craft is not only a beautiful art project, it will make a great decoration in your child's room too!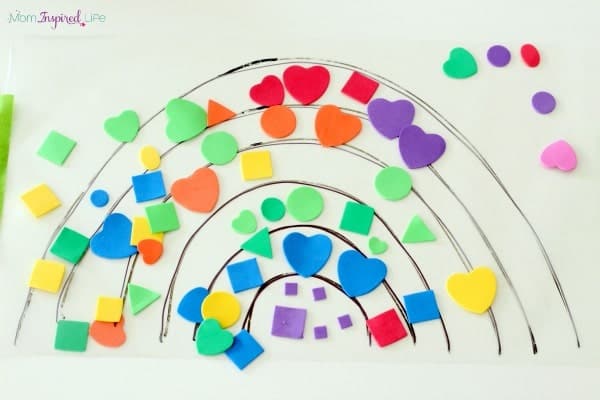 Sticky Shape Rainbow Activity by Mom Inspired Life
Sticky shapes are such fun to play with! Grab a package, draw a rainbow and let the kids make a fun rainbow craft!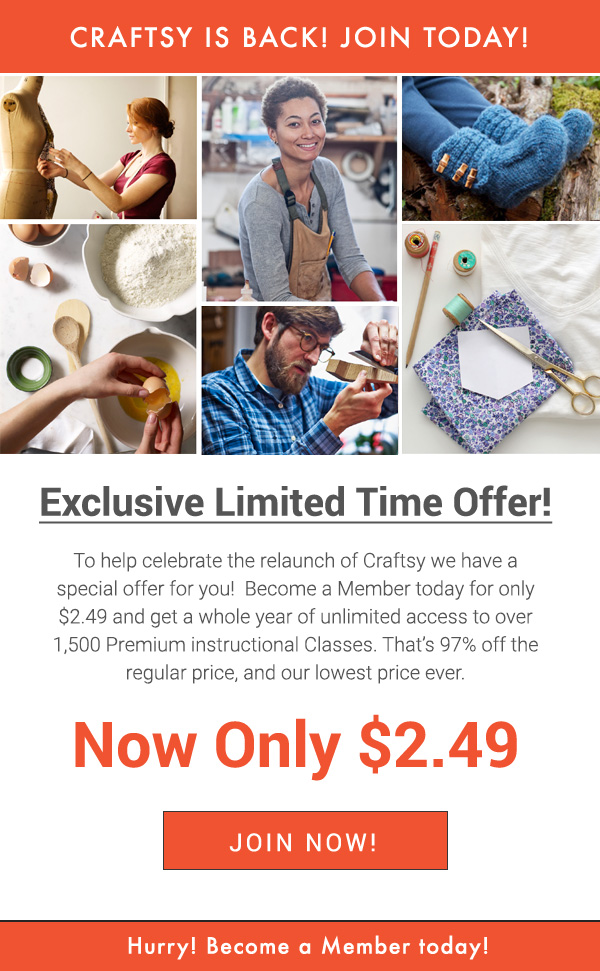 To stop Craftsy email promotions please
click here
, or write to
Craftsy
2955 Xenium Lane N, Suite 10
Plymouth, MN 55441
Happy Crafting!
Jilleen
More Fun Inspired Crafts For Kids
15 Sneaky and Adorable Leprechaun Traps For Kids
18 Playful Pizza Activities & Crafts For Kids
21 Easy Dinosaur Activities For Kids