Sponsored content
One our favorite things to do as a family on the weekends is to take Field Trip Dog to the Huntington Dog Beach in Orange County. The Huntington Dog Beach is 1.5 miles of pure doggy paradise where furry friends can frolic freely off-leash in the waves, sniff in the sand till their hearts are content and chase after other pooches into the sunset. Named one of the country's top 10 Fido-friendly beaches by Fido Friendly Magazine and a Critic's Choice pick in the Orange County Register, the Huntington Dog Beach is the perfect place to spend a few hours with your favorite mutt.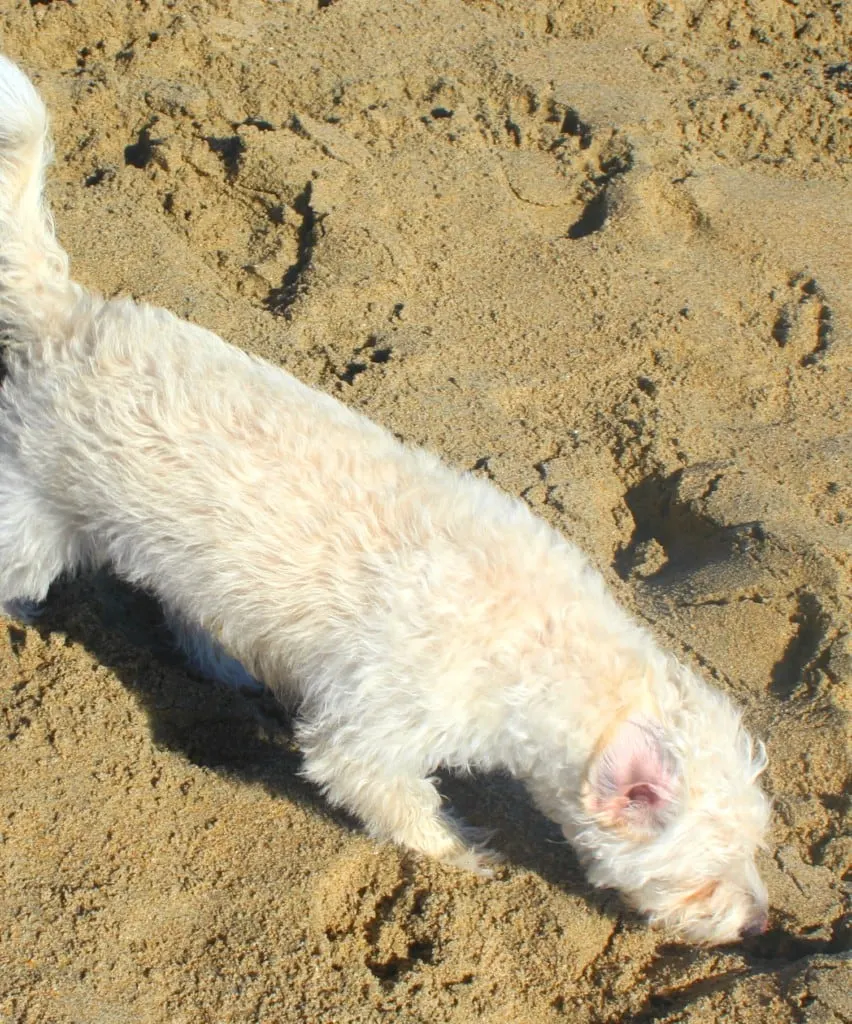 For some time now, I have been looking for a reliable beach wagon to take with us. Between all the sand toys, buggy boards, beach chairs and snacks that I bring, I normally have to go back to our car two or three times to get all of our stuff out. But on Sunday I took our new Rio Brands Wonder Wheeler Deluxe instead. The night before I packed up all of our supplies in the car and then unloaded them into the Wonder Wheeler the next day at the beach.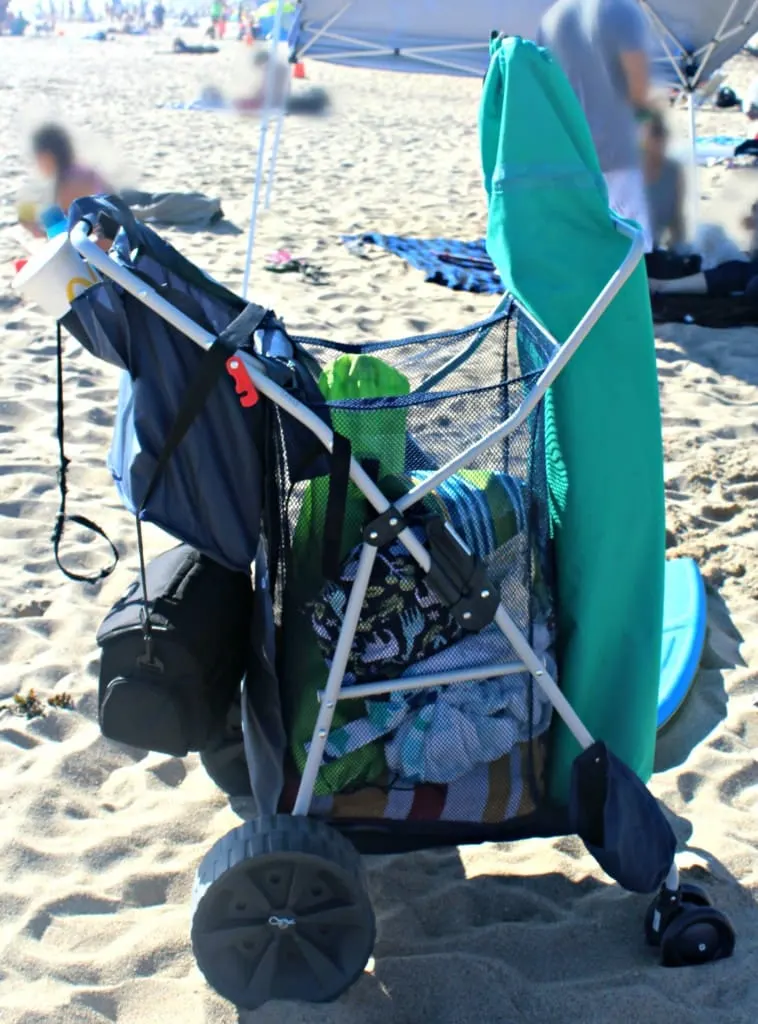 The Wonder Wheeler Deluxe is not your everyday wagon! It uses the same technology as a baby stroller and has two gigantic 10 -inch rear wheels and an extended neoprene handle that makes pulling it across the sand a breeze.
Furthermore, the wagon's 4.5-inch diameter front wheels helped my husband push the cart down the concrete path to the Huntington Dog Beach with ease.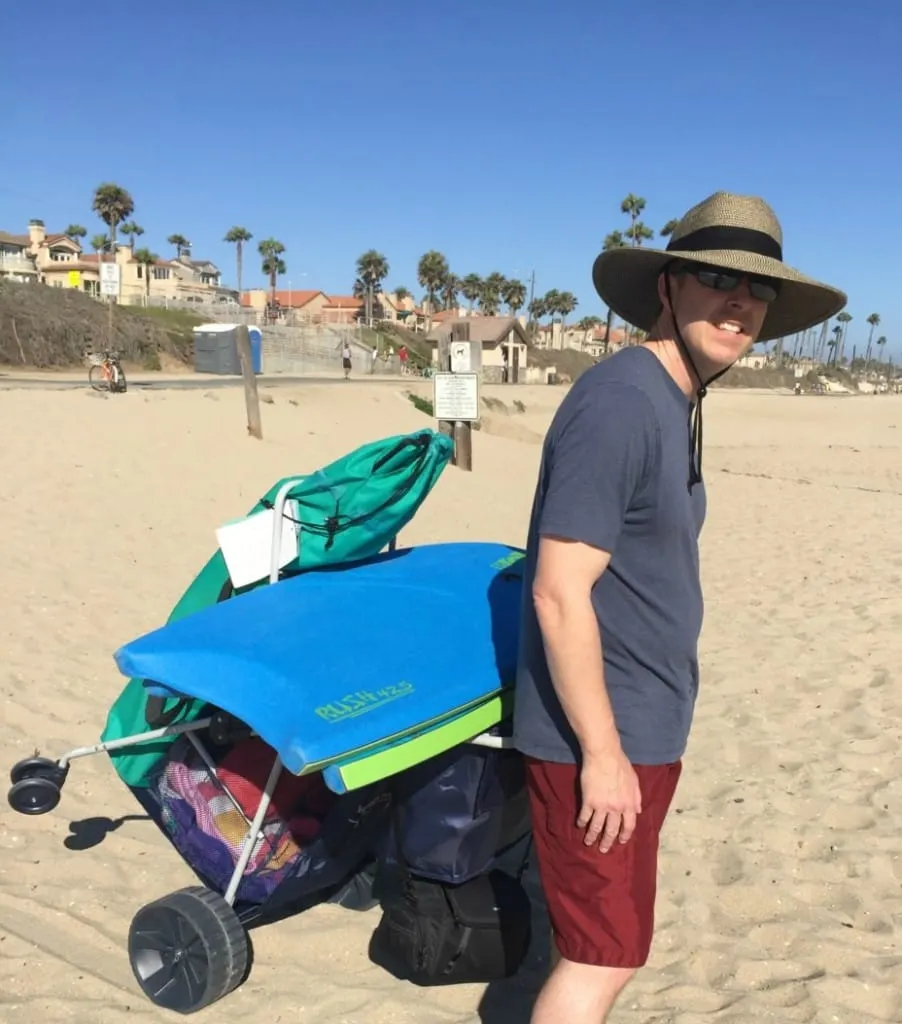 About the Huntington Dog Beach
The sand at the Huntington Dog Beach is similar to other beaches in Southern California. It is hot and grainy and most children love to play in it! I highly recommend bringing along some sand toys for your children when you visit though. It can help keep them entertained for hours! An umbrella is also handy to help protect yourself from the sun.
The waves at Huntington Dog Beach are fun for children and dogs too! Field Trip Boy had a fantastic time boogie boarding with some of the other pet-loving kids, while Field Trip Dog chased him in and out of waves over and over again. Just make sure to bring an extra towel with you to dry off your furry pet afterwards!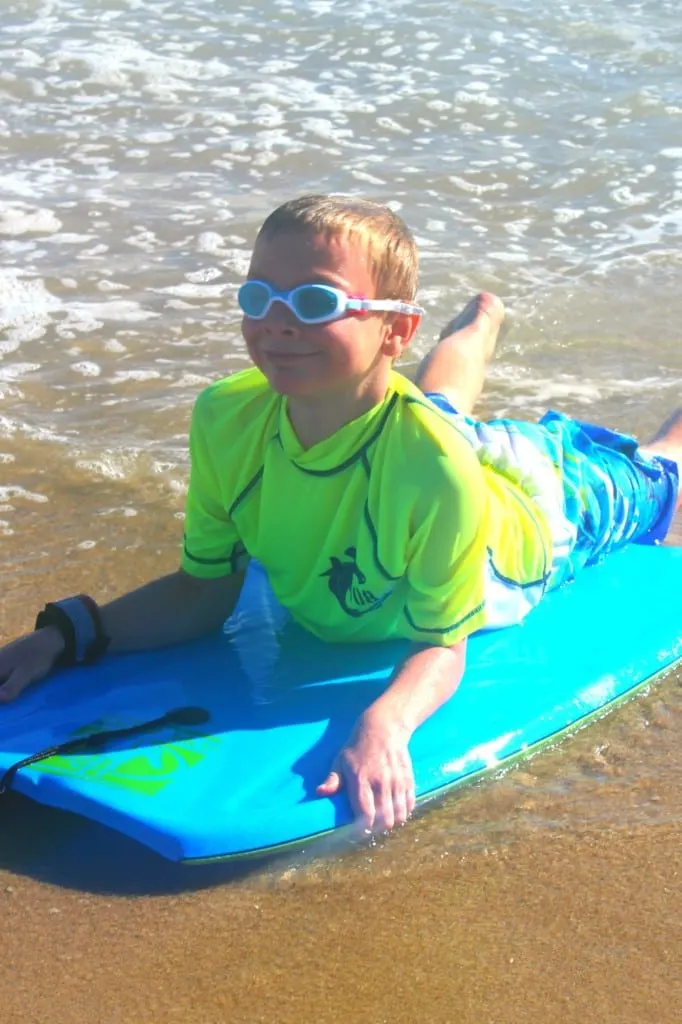 After our fun-filled day at the beach, it was time to pack up and head home. Again, I had no problem loading our stuff back into the Wonder Wheeler Deluxe, because it has 15-cubic feet of storage in all. The beach cart literally has pockets for everything, including an umbrella.
I never worried about running out of space either. I put our wet clothes and towels in the large mesh bag and our leftover snacks in the cart's removable tote bag. For larger families, the Wonder Wheeler Deluxe even has space for a cooler and can carry up to four beach chairs at a time.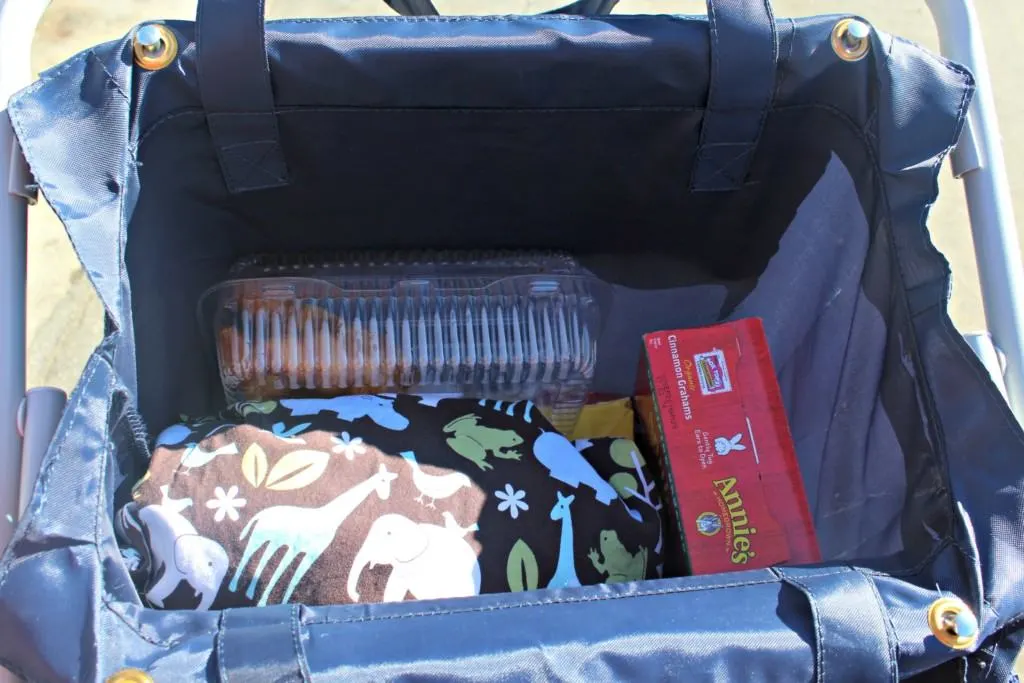 Once we got back to our car, I simply folded up the Wonder Wheeler Deluxe using the two push levers on the sides. I can definitely see myself using this cart again when we go beach camping, off-roading or boating in the future because it is multifaceted.
Huntington Dog Beach Visitor Tips
The Huntington Dog Beach is free to the public and open daily from 6 am to 10 pm. Dog Beach amenities include public restrooms, parking, a grassy area with picnic tables, and doggie waste bags. Parking is located in two hourly parking lots and along Pacific Coast Highway.
To get the most out of your day at the Huntington Dog Beach, please remember the following:
Maintain control of your dog at all times.
Please pick up after your dog with their complimentary doggie waste bags and dispose of waste in the trash cans.
If your dog is new to Dog Beach, take it slow. Keep them on their leash until you can be sure of how they will react to the sand, sea, and especially other dogs and people.
Under existing city ordinance, dogs must remain leashed. However, for the past several years only unleashed, potentially dangerous dogs have been cited or removed.
Huntington Dog Beach is located at 7071 Warner Ave in Huntington Beach.
Wonder Wheeler Deluxe Giveaway
Now here's your chance to enter and to win your very own Wonder Wheeler Deluxe from Rio Brands!
a Rafflecopter giveaway
US Residents Only. No purchase necessary to enter. One winner will be randomly selected via RaffleCopter and notified via email. Winner must respond within 48 hours to claim the prize or a new winner will be chosen via RaffleCopter. Items inside the basket are not included.
Happy Field Tripping!
Jilleen
Other Things To Do With Kids in Orange County: