Affliliate link
Recently, I took my kids and three of their closest friends to visit Rockin' Jump Orange County in Santa Ana, California. Rockin' Jump has three locations in Southern California: Santa Ana, San Dimas and San Diego.
They're an indoor play area where kids can soar in open jump arenas, dive into pools of soft foam cubes, play trampoline dodgeball, and do flips and somersaults. Parents are encouraged to play with their kids too. Therefore, Rockin' Jump is a perfect place for a family outing!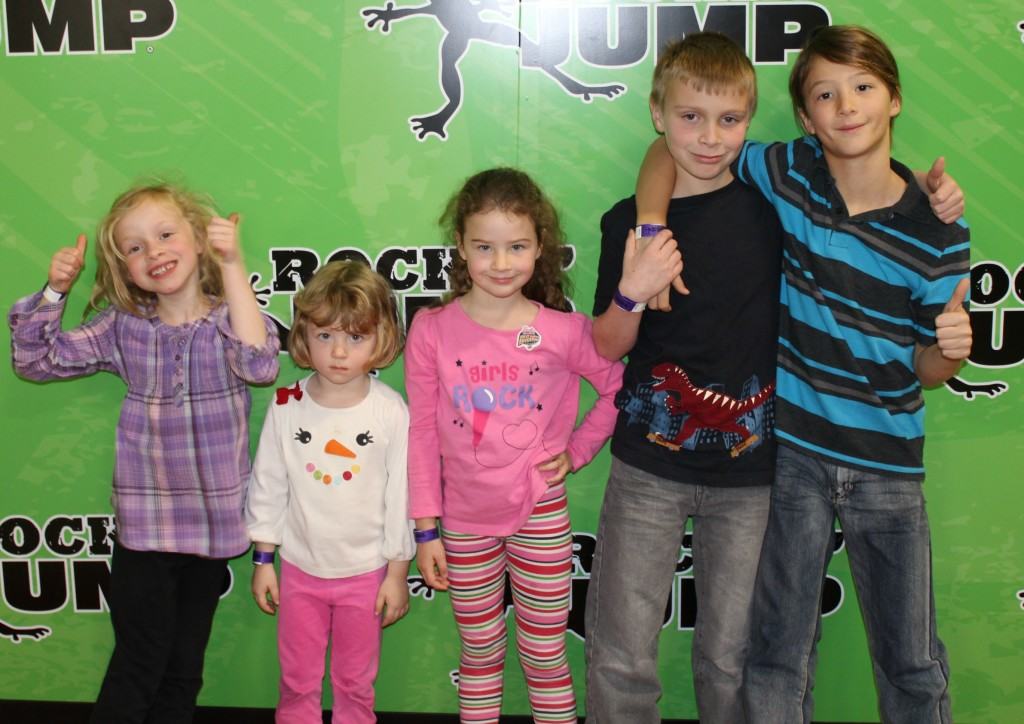 At Rockin' Jump children get the exercise that they need with lots of laughs along the way. The indoor trampoline park was originally the vision of two families back in 2010 and quickly grew to one of the most popular recreation and fitness destinations ins town. Today, Rockin' Jump has 24 locations nationwide with more in the works.
Each location is open daily and offers special activities of all kinds including:
1. VERTICAL OPS – ROCK TOWER
Safely buckle yourself in and climb up Rockin' Jump's gigantic rock wall! Once the boys reached the top they got to ring the bell. Oh, the excitement on their faces!
2. MASSIVE OPEN JUMP AREA
Rockin' Jump's open jump area is the perfect place for kids to get their wiggles out! They can flip, do somersaults, play an innocent game of tag and bounce till their little hearts are content. Rockin' Jump's friendly staff is there to supervise children at all times, because safety is their #1 goal.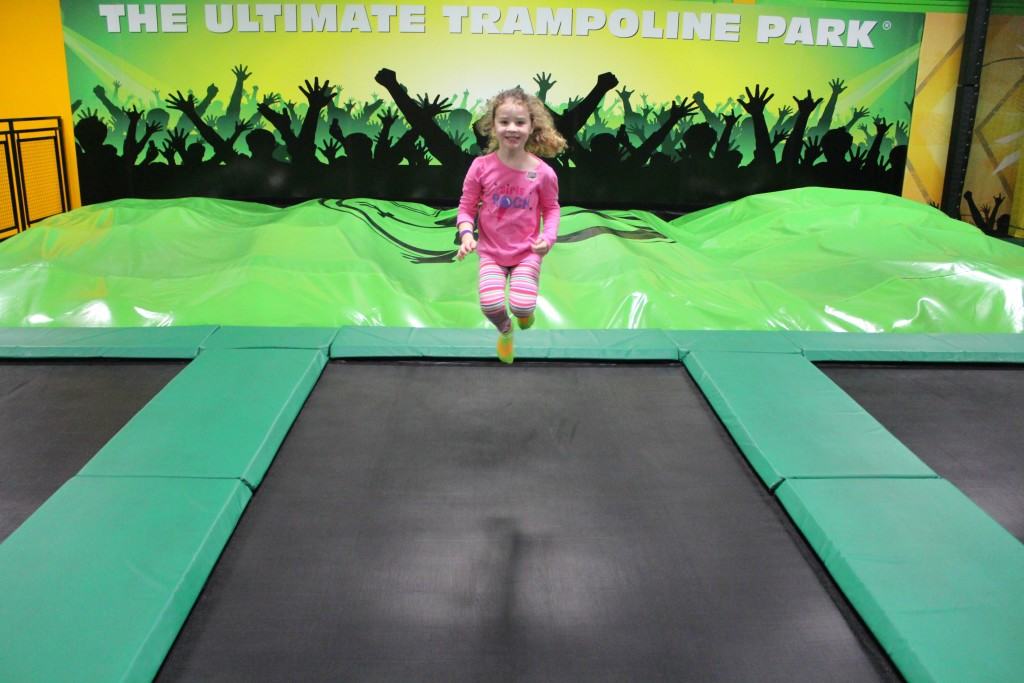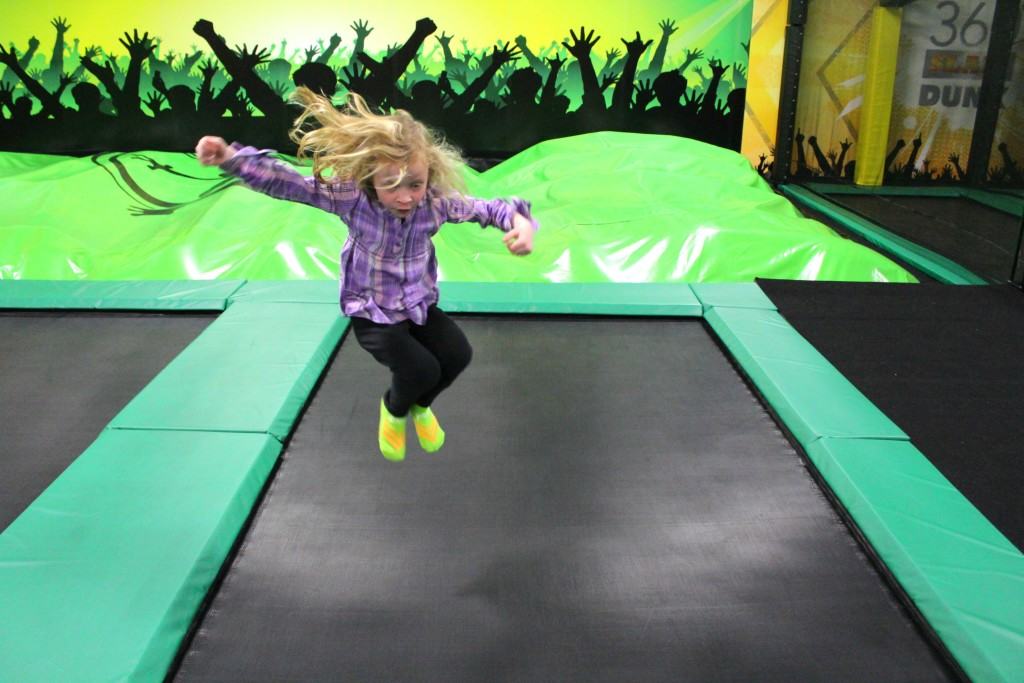 3. THE X-BEAM
On the X-Bean participants choose their padded jousting stick and have a blast trying to maintain their balance, all the while hoping to send their opponent falling into the pool of foam below.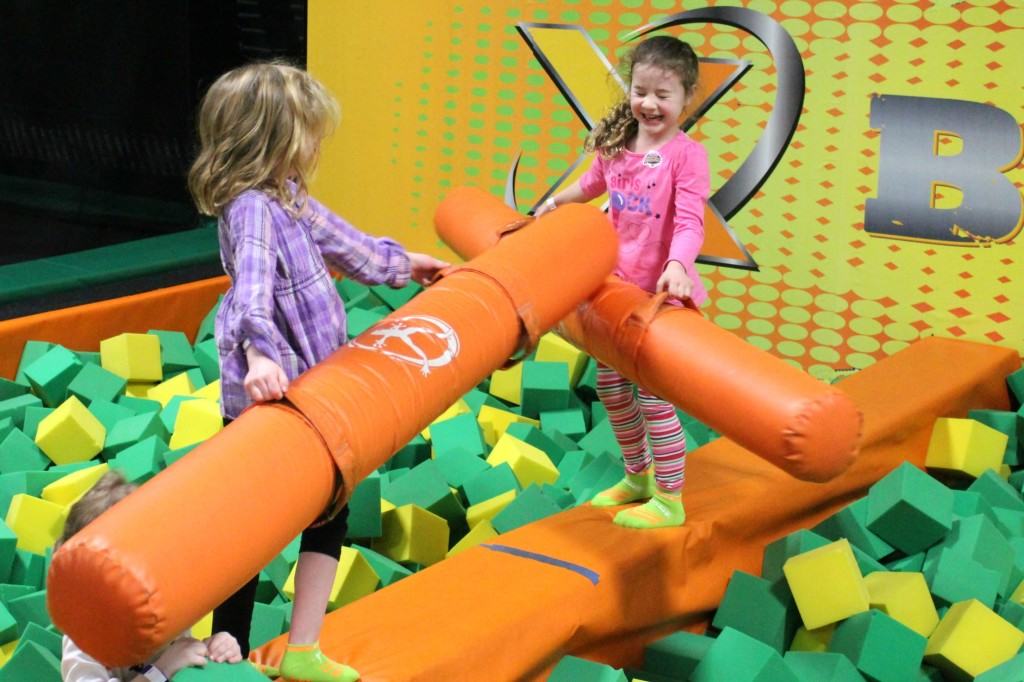 4. ROCKIN' DUNK
Rockin' Dunk is the park's dedicated trampoline basketball zone. All you have to do is bounce, dunk the ball and you have scored! They offer two different basketball hoops at different heights. Since Field Trip Girl is on the small side, she used the smaller of the two and scored a point every time. I was even able to catch her in mid-air!
5. LASER TAG
The boys especially enjoyed finessing their way through the laser beams in the Laser Maze. Watch out or you might just get be zapped by a laser beam!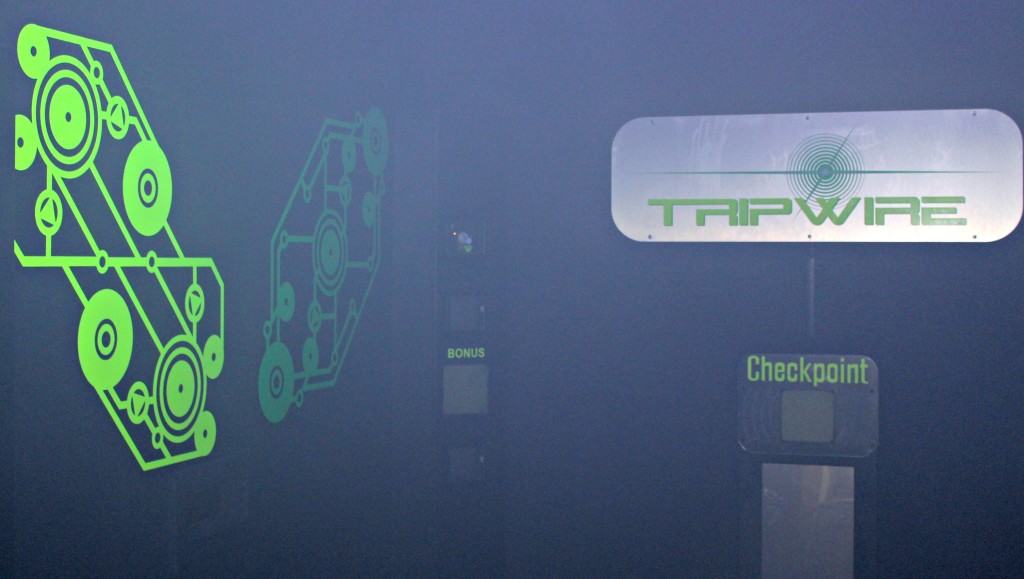 Rockin' Jump Admission Prices
The standard admission price for jumping is:
30 Minutes of Jump – $10.00
60 Minutes of Jump – $14.00
90 Minutes of Jump – $18.00
120 Minutes of Jump – $22.00
Military Discount with ID – 50% off jump time (San Diego only)
A signed waiver and socks with grips are required of all participants.
Rockin' Jump Discount Offer
Discount offers for Rockin' Tots (Parent & Me Jump Time), Rockin' Fridays and Rockin' Saturdays vary between locations. You can find deals for all three Southern California locations on Groupon. Right now you can purchase a Groupon deal for Rockin' Jump Orange County for jump passes or birthday parties.
Rockin' Jump Birthday Parties
There's no need to look further for your next birthday party, celebration or sports gathering. Rockin' Jump offers private party rooms where your group can gather, take a break and celebrate. Party rooms are popular, especially on the weekends, so be sure to book in advance.
Birthday party prices are different at each location. For example, parties mid week at Rockin' Jump San Dimas costs $230 for 10 guests, 2 pizzas and 2 two liter drinks. Parties on weekends and holidays is more. Each additional guest is $19. Birthday parties at Rockin' Jump Orange County start at $240 and parties at Rockin' Jump San Diego begin at $230.
When you book a party, you will receive the following:
Free E-vite Party Invites
Up to 2 hours of jump time. During the 2nd hour of Jump, your party will have access to a dedicated party room and your guests can continue to jump as much as much as they like.
They provide the plates, cups, utensils and napkins. You may bring in your own decorations and goodie bags.
A dedicated Rockin' Jump host/hostess will be available to assist in all your party needs.
No outside food is allowed except a birthday cake or cupcakes.
Rockin' Jump Orange County Homeschool Special
Rockin' Jump Orange County offers a special jump time dedicated to homeschool families in the area. Every Monday and Thursday from 1 pm – 3 pm they open their park for home school families, with each jumper being $10 for the entire 2 hour duration. A valid homeschool ID is required.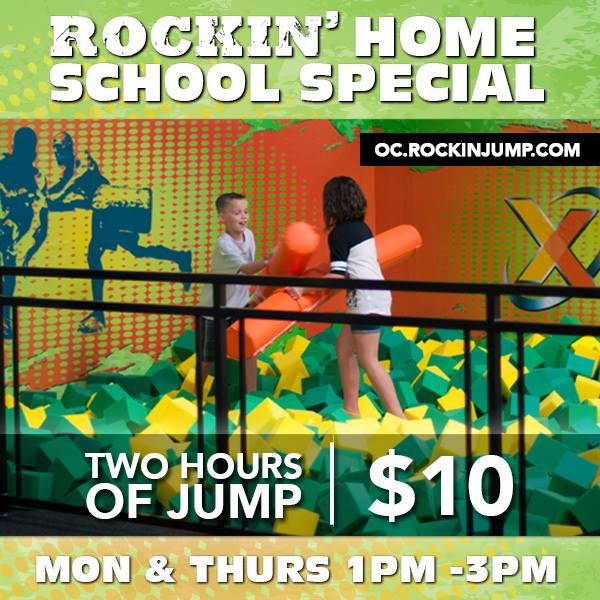 Rockin' Jump Southern California Locations
Rockin' Jump Orange County, 1411 Village Way, Santa Ana, CA 92705
Rockin' Jump San Dimas, 533 W Arrow Hwy, San Dimas, CA 91773
Rockin' Jump San Diego, 8190 Miralani Dr, San Diego, CA 92126
Happy Field Tripping!
Jilleen
More Things To Do With Kids in Orange County
60+ Places To Explore with Kids in Orange County
The Best Time To Visit Mission San Juan Capistrano
Surprise Your Kids With A Visit to The Reptile Zoo in Fountain Valley
A Knott's Berry Farm 2017 Season Pass Offers No Blackout Dates