My family loves the fall season! From going apple picking in Oak Glen to collecting fall leaves around twon for our autumn crafts, we enjoy everything about the season. In fact, sometimes I wish I could transplant myself to the East Coat during this time of year to simply watch the leaves fall. I was born and raised in California, but in my opinion Maine is the most beautiful state in the union. I joke around with my husband sometimes and tell him that we need to buy a retirement home in Maine, but then he reminds me of the snow. So, California we shall stay!
In the meantime, I relish in all that Southern California has to offer families this season! Today in our series "The Best Places to Visit This Fall in Southern California" we feature The BooMont Park Annual Fall Festival and Haunt!
Every October like clockwork Belmont Park in San Diego transforms itself into BooMont Park; a Halloween themed beachfront amusement park featuring activities for all ages.
The creators of San Diego's most iconic haunts, "The Haunted Hotel," "The Haunted Trail of Balboa Park" and "The Scream Zone," teamed up with Belmont Park to create a family-friendly Haunt BooMont Park.
The month long Halloween Festival runs every Friday, Saturday, and Sunday from October 3th – November 1st. Activities start at 5:00 pm on Friday and run all day on Saturday and Sunday.
BooMont Park's frighteningly-fun weekends include FREE trick-or-treating every Friday 6:30 pm – 7:30 pm and Saturdays/Sundays 1:30 pm – 2:30 pm & 6:30 pm – 7:30 pm. Just make sure to bring a pillow case or bucket for all the candy and goodies too!
The park's other attractions include:
BooMont Manor ($6) – A family-friendly haunted house sure to ignite the thrills and chills of the season.
Zombie Laser Tag ($8) – Where creatures will join you in this three floor adventure.
A Pumpkin Patch and Painting (Prices Vary)
Superhero Zip Line & Rock Wall
The Giant Dipper that will be transformed into a Spooky Coaster ($6)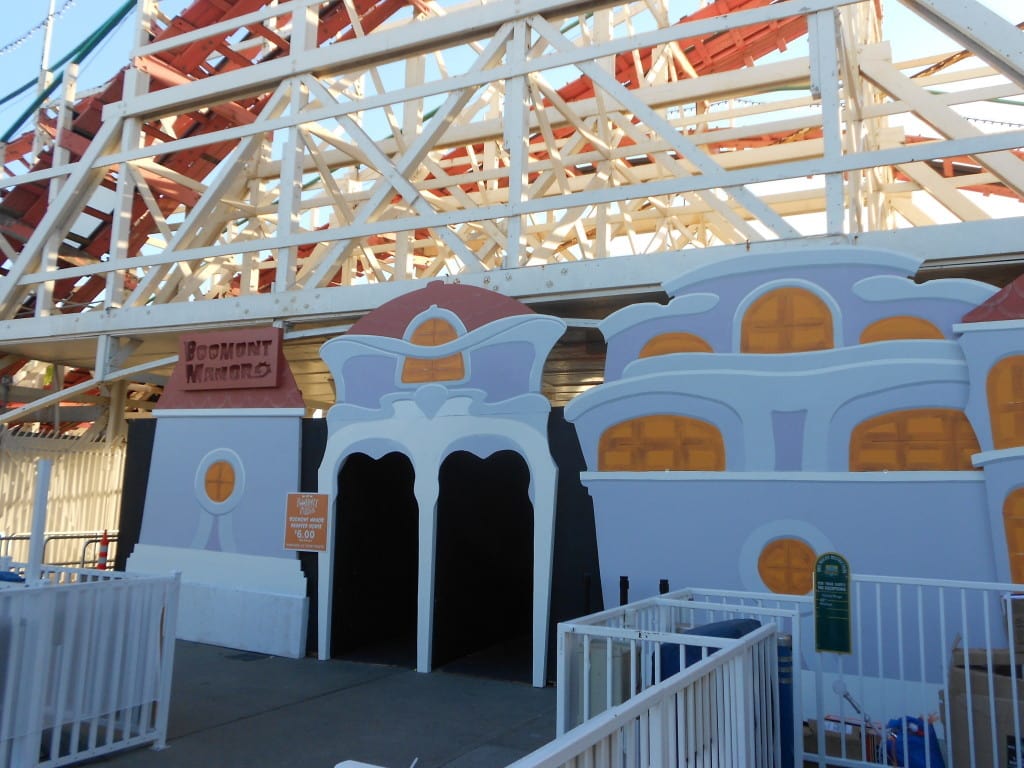 Belmont Park is located at 3146 Mission Blvd. in San Diego.
Discount Alert! Visit www.boomontpark.com for a FREE BooMont Manor haunted house coupon with the purchase of an Unlimited Ride or Unlimited Attraction Wristband! Plus kids in super hero costumes receive 50% off the Super Hero Zip Line & Rock Wall.
Happy Field Tripping,
Jilleen