Can you hear the sweet sound of snapping a ripe apple off the branch of an apple tree and sinking your teeth into its crisp, juicy flesh?
In the fall, many Southern Californians head out of the the city to the cooler climates of Oak Glen, Antelope Valley or Julian for a day of apple picking, cider pressing, and yes, pie eating.
If you're lucky enough, you might even get to take a classic hayride, play in the corn field or visit a local pumpkin patch or see some beautiful fall leaves. There's a lot to do for all ages at an apple farm!
Where can you go apple picking in Julian?
Apple-picking season generally runs from Labor Day through Thanksgiving, though some apple varieties are in-season even later. It's best to check each apple orchard's website, or give them a call for specific dates and restrictions.
If you happen to be fond of a particular apple variety, availability will depend on the farm and the time of year, so it's worth doing your research ahead of time.
Whether you're looking for a fun time with your family, an educational field trip, or the best apples to make a delicious pie, you need to make time for a little apple picking in Julian this fall!
So, here's is a list of the best apple farms in Julian to get you started.
Apple Starr Orchards
Since 1996, Apple Star Orchards has offered a wide variety of u-pick and prepackaged organic apples including Granny Smith, Jonagold, Roma, Arkansas Black and many others. They also sell season fall pears like Bose and Red Bartlett.
Address: 1020 Julian Orchard Drive, Julian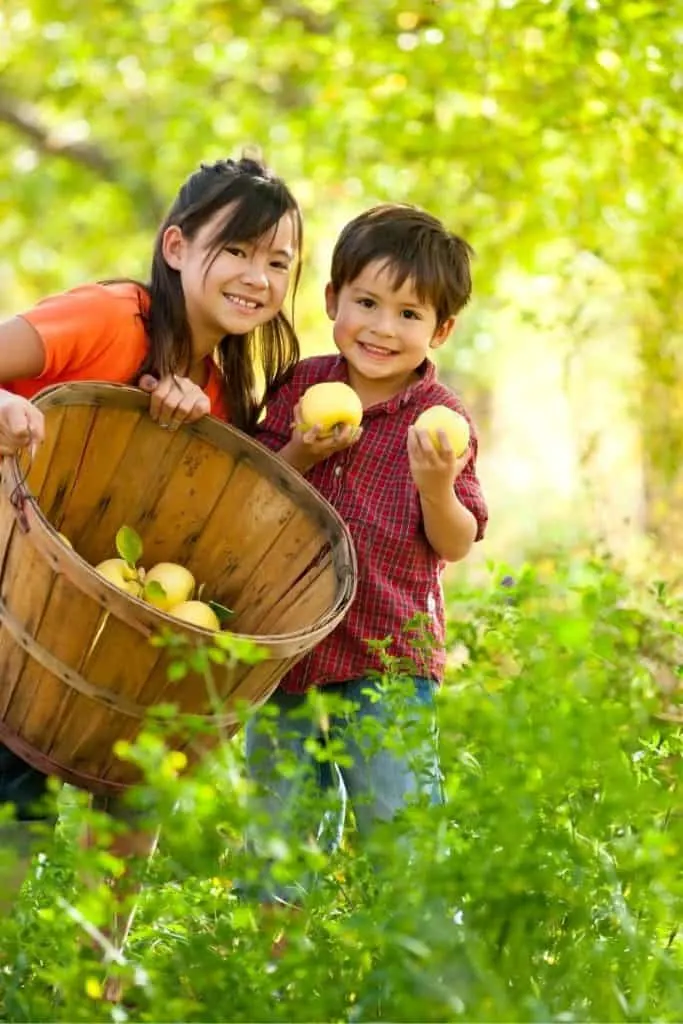 Apple and Art Orchards
Apple and Art Orchards has u-pick Red & Golden Delicious, McIntosh, Jonathon, Arkansas Black, Lady Apples, Heirloom and a few other varieties apples. Their apples are pesticide free and non-gmo.
In addition to taking home your apples, you get apple facts, a tour of the orchard, and your own free apple cider making and tasting experience for groups of 20 or more bags picked.
Address: 1052 Julian Orchards Drive, Julian
WHAT TO WEAR ON A COOL AUTUMN DAY
&
Superdry Womens Hooded SD-Windtrekker Jacket Storm Grey Grit
Women's Winter Warm Thick Chunky Rib Knit Infinity Loop Scarf Beauty Gift
Brixton Men's Heist Beanie Hat
Women's Winter Fair Isle Knit Sherpa Lined Mittens – Set of 2 Pairs
UGG Women's Classic Short II Boot
Calico Ranch Apples & Cider
Calico Ranch & Cider was first planted in the 1930's with many varieties of antique apples and pears. They offer u-pick and apples sold per bag.
They are best known for their apple cider made of only two ingredients, fresh apples from their ranch in Julian and yeast.
Their ciders are made by David Young, who has 19 years of oenology and a degree in Pomology (aka. Fruit Science) and his father Dr. Conrad Young, an engineer and Julian apple grower for the last 32 years.
Address: 4200 Highway 78, Julian
Crosscut Farm and Orchard
Crosscut Farm and Orchard is a 7 1/2 acre apple farm with 350 mature trees, including Johnathan and Golden Delicious. The farm backs up against a beautiful mountain valley setting directly across from Volcan Mountain and Menghini Wineries.
They offer both u-pick and apples sold per 5 lb bags. For a fun day, you can hike Volcan Mountain and then u-pick from the apple trees.
Group u-pick on the weekdays costs $2 per person with a 10 person minimum. Reservations required. The price includes includes parking, a narrative regarding apple farming and local history and a cider demonstration. Picnics tables are available.
Address: 1209 Farmer Road, Julian
Julian Farm & Orchard
Julian Farm & Orchard offers hayrides, u-press cider pressing, animal corral visits, axe throwing, berry picking, a pumpkin patch u-pick apple picking. Open weekends and during the week for group tours.
Afterwards, head on over to Julian Mining Company on the weekends for gold panning, gem sluicing and fossil dig pit.
Address: 4444 State Hwy 78 Julian/Wynola
Volcan Valley Apple Farm
Volcan Valley Apple Farm is a premium u-pick orchard nestled between wineries at Wynola Rd and Julian Orchard Dr. They have 8000 trellis grown apple trees that produces 7 apple varieties – Gravenstein, Jonathan, Empire, Gala, Fuji, Golden Delicious, and Pippin.
The farm is open Friday – Monday, 9:00 am to 4:30 pm. Regular admission is $5. Children 5 and under are free. Additional pricing is $15/bag (holds about 7 lb.) and includes one admission. Well-behaved dogs on leash are welcome.
Address: 1284 Julian Orchards Dr., Julian
Happy Field Tripping!
Jilleen