New Year's Eve seems to sneak up on me every year.  It's feels like there is this big build up to Christmas and then suddenly it's New Year's Eve.  Plus, December 31st is my son's birthday.  So, for my family, New Year's Eve is a very celebratory day!
One of the ways we like to celebrate New Year's together is to make a New Year's Eve craft and use it while watching the ball drop in New York City on television.  Therefore, to help your family ring in the New Year, here is a list of 13 Fun New Year's Crafts For Kids!
Enjoy the count down!
13 Fun New Year's Crafts For Kids
DIY Noisemaker – iHeart Naptime
Listen to the kids make some noise after the ball drops with their own customized noisemakers.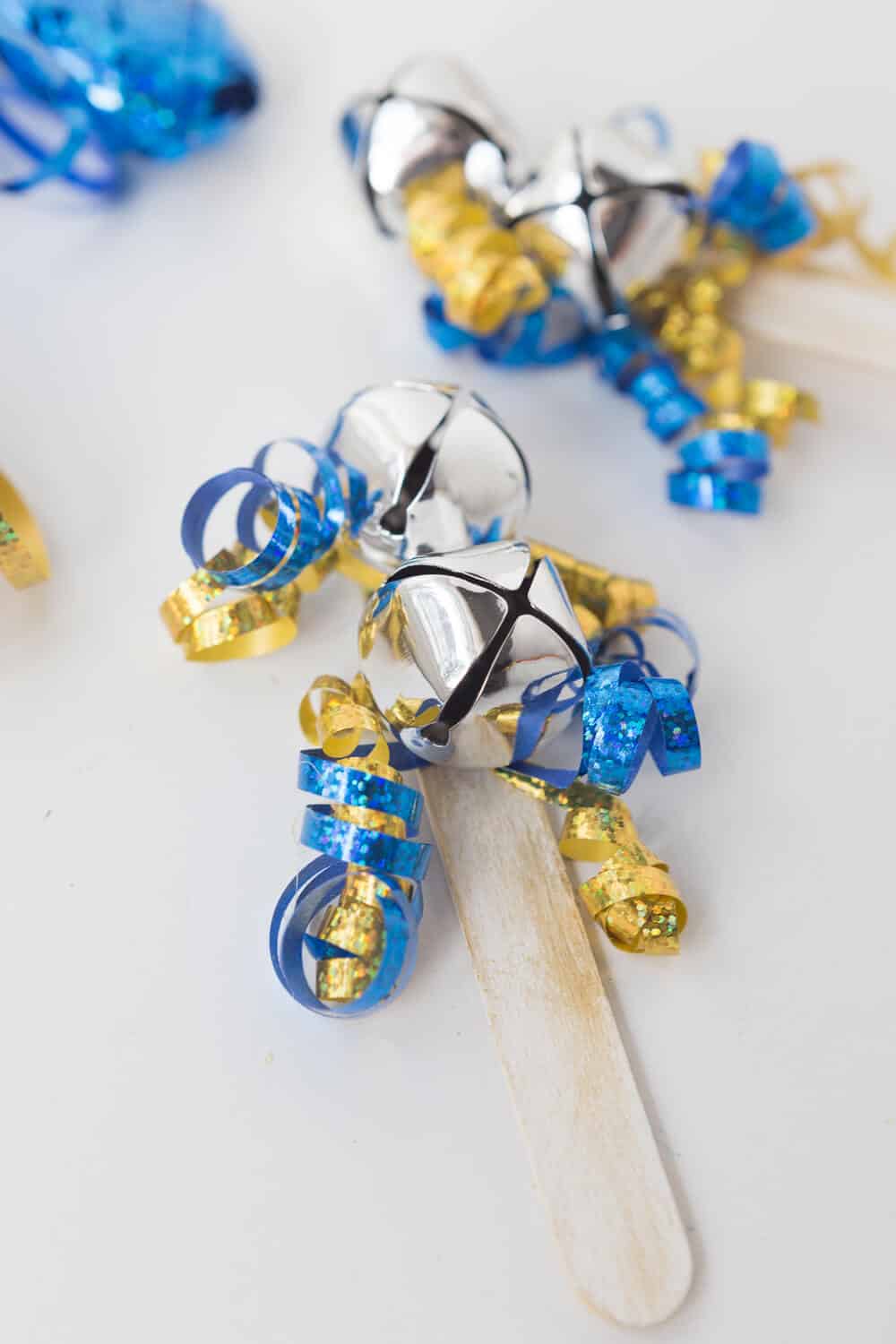 DIY New Year's Eve Ball – Great DIYs
Have the kids make their own version of the New Year's Eve ball.
Easy Party Poppers – Craftaholics Anonymous
These simple party poppers will be fun to make and even more fun to watch explode at the end of the night.
The kids will love making, wearing, and of course eating this craft at the end of the night!