Learning about animals, insects, and other creepy crawlies is quite fun and very educational.  In fact, kids can't get enough of these cute little creatures like these adorable bumble bees.
Did you know that honey bees are the world's most important pollinator of food crops?  It's estimated that one third of the food that we consume each day relies upon pollination by bees.  For example, many domestic and imported fruits and vegetables such as kiwis, cherries, avocados and asparagus requires pollination to grow.
Honey bees also pollinate clover and alfalfa, which are fed to cattle.  And that's not to mention the huge range of manufactured products that are either made from or include honey as a part of their ingredients.  Believe me when I say "bees are valuable"!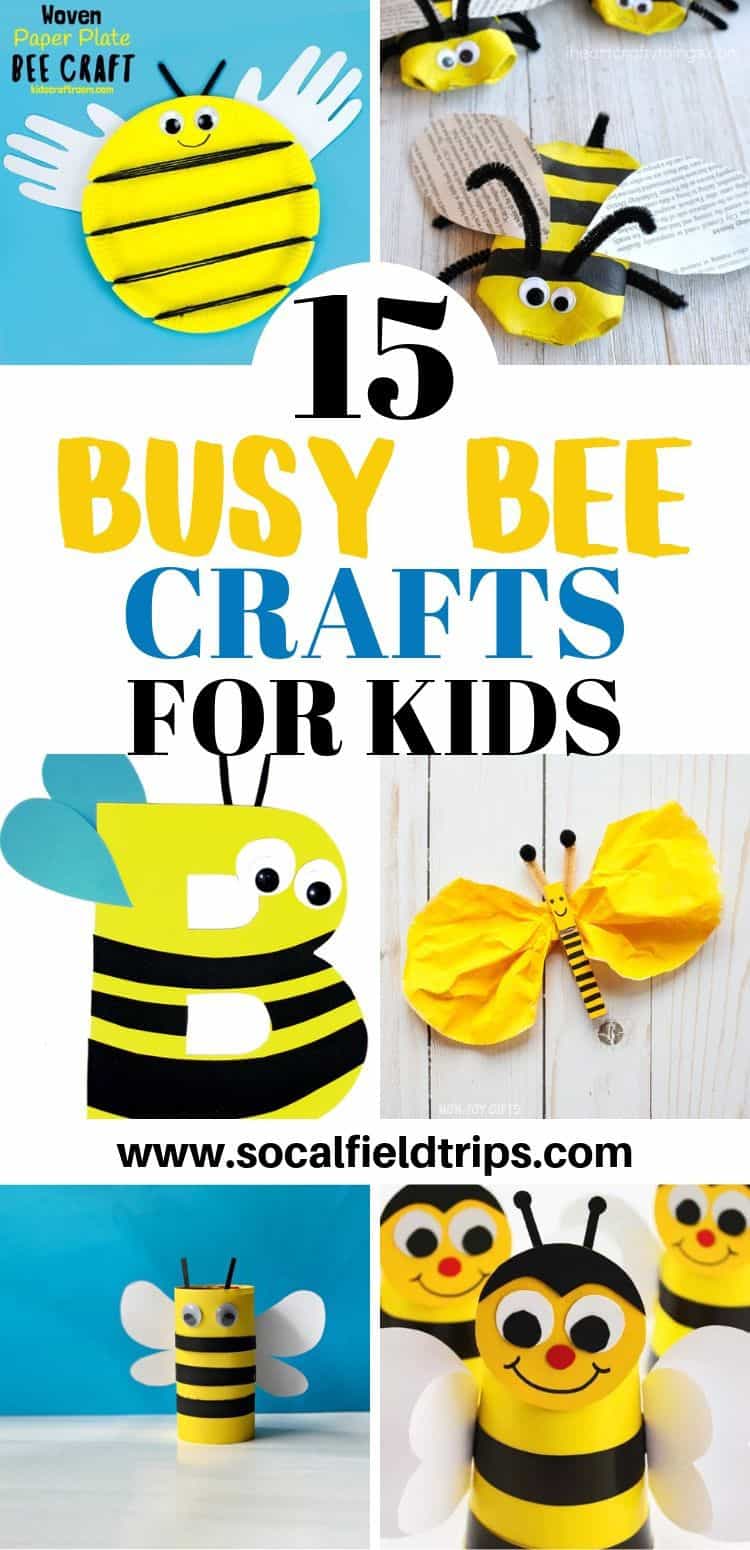 15 Busy Bee Crafts For Kids
So, to teach children about the importance of bees and their role in our world, I've compiled a list of the most delightful and entertaining 15 Busy Bee Crafts For Kids that I could find.  They are absolutely fun to make and more than buzz worthy to share!
Woven Paper Plate Bee Craft – Kids Craft Room
This adorable paper plate bee craft will get the kids buzzing all over the place. They may want to make a couple because they are so cute.
Awesome Recycled Bee Craft – I Heart Crafty Things
Teach your kiddos all about learning how to recycle with this unique and creative bee craft. It's so lovely too.
B Is For Bee Letter Craft – Our Kid Things
Learning the alphabet can be amusing, especially when it involves arts and crafts. Learn all about the letter B with this project.
Duct Tape Twirling Bee Craft – Crafts By Amanda
Not only can your children make these buzzing bees, they can hang them outdoors, and you can use them as decorations. What a fantastic idea.