There's no better day than today to start making fun, creative crafts for the holidays! I have been super busy collecting the very best craft ideas for you, so you can make them with your kids. One such idea I have is to make crafts out of candy canes! But do you know the legend of the candy cane?
The first candy cane was made over 350 years ago and was white, completely straight, and only flavored with sugar. Legend has it that in 1670, the cane shaped candy became historical when a choirmaster at the Cologne Cathedral in Germany bent the sugar-sticks into canes to appear as shepherd's hooks. The all-white candy canes were handed out to children who attended the ceremonies.
The first example of the use of candy canes to celebrate Christmas occurred in 1847, when August Imgard, a German-Swedish immigrant, from Wooster, Ohio decorated a Christmas tree with paper ornaments and candy canes. The first red and white striped candy canes were made at the turn of the 19th century. At the same time, the first striped candy canes appeared, and candy makers added the peppermint flavor which quickly became a traditional flavor.
Today, candy canes are available in different shapes, sizes, flavors and colors, but the red and white peppermint candy cane still remains the classic favorite among candy canes. In fact, many candy stores offer candy cane making demonstrations during the holidays.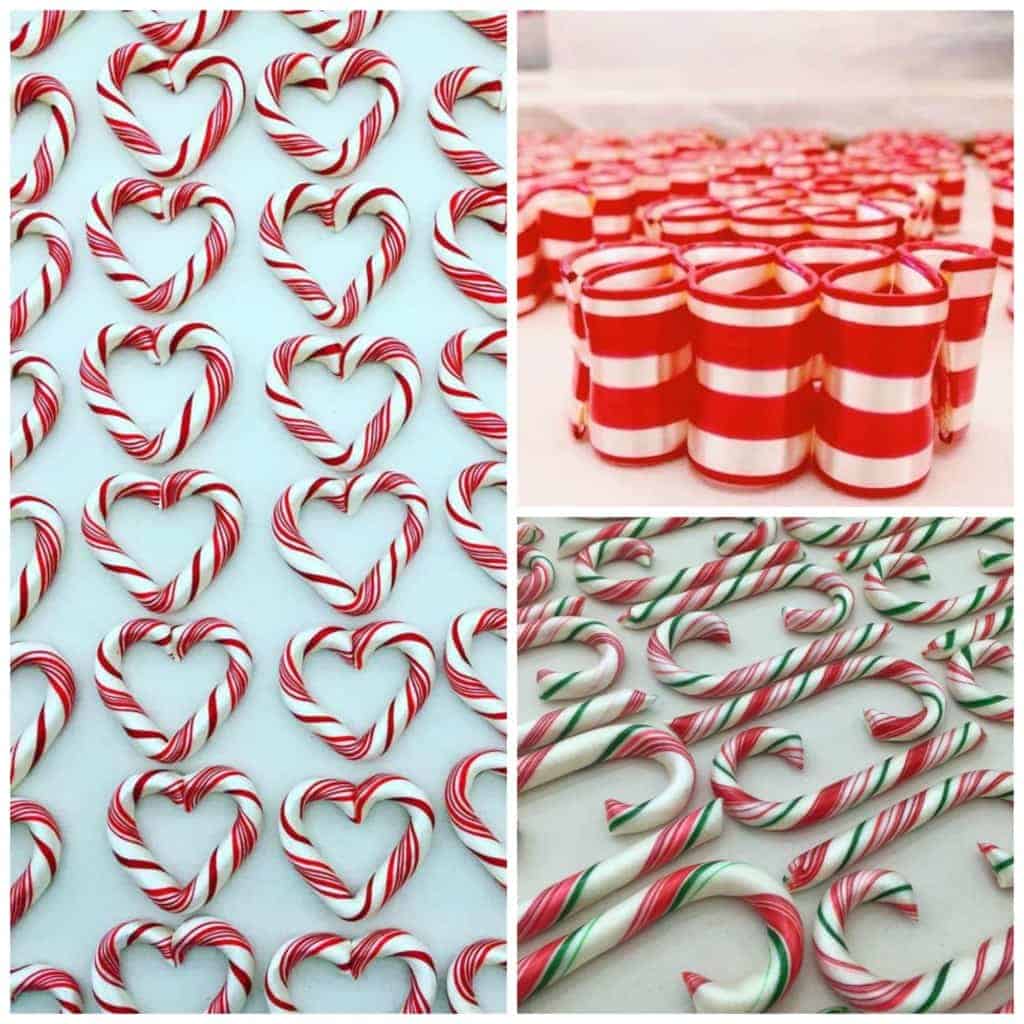 25 Creative Candy Cane Crafts For Kids
Not only do candy canes taste good, but they also make for great crafts, and are an excellent excuse to get the kids together for some holiday cheer. Of course, watching your children make any of these 25 Creative Candy Cane Crafts For Kids is fun for you. But just wait until you see the looks on their faces when they beam with joy because of their newest artwork! It will melt your heart and give you the inspiration to keep on crafting!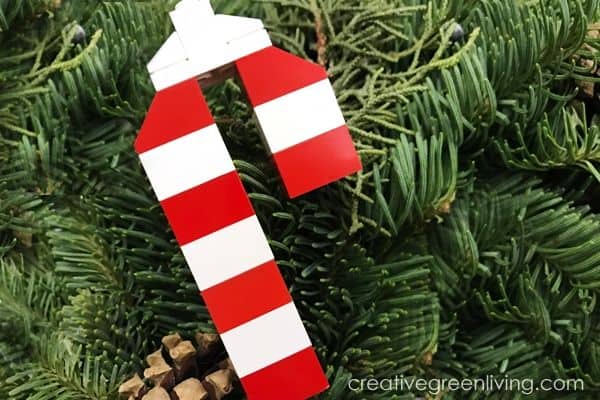 LEGO Candy Cane Christmas Ornament – Creative Green Living
Seriously, all you need are some LEGOs and some string for this terrific kids craft. It's easy, and they will love playing with LEGOs.
Candy Cane Glittery Jar – Sustain My Craft Habit
The silver, green and red glitter go together perfectly on this candy cane themed jar! So adorable and easy to make.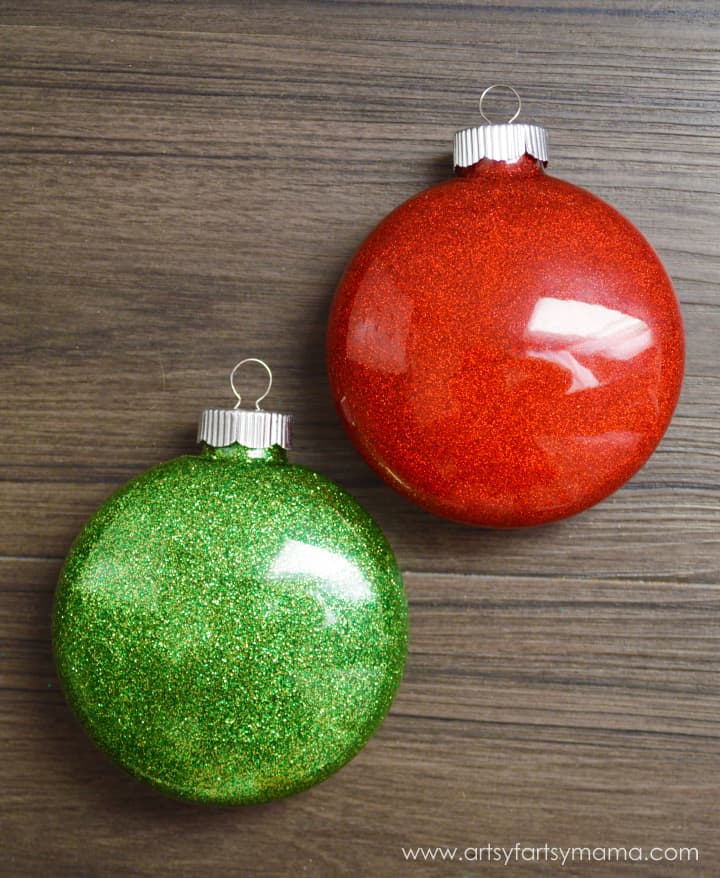 Glitter Peppermint Ornaments – Artsy Fartsy Mama
Do you know what I love about these ornaments? Everything! They are adorable, have glitter, are inexpensive and smell good too.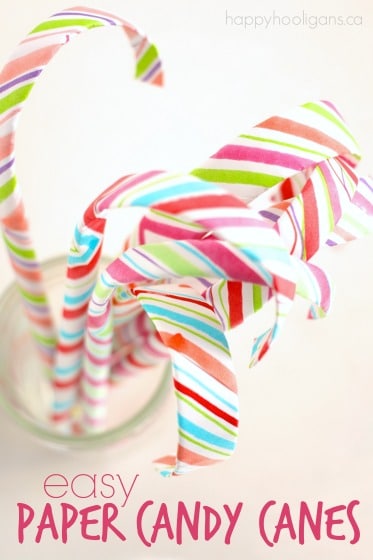 Easy Paper Candy Canes – Happy Hooligans
The children will love being super creative with these easy paper candy canes. They can make all sorts of designs!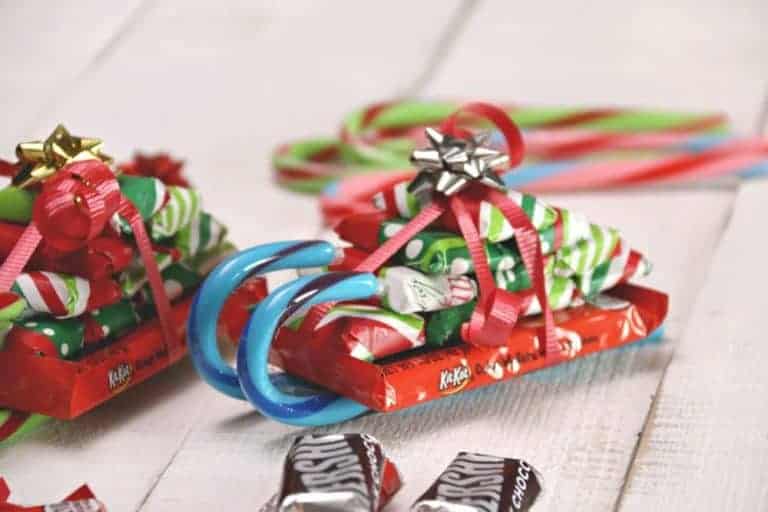 Candy Cane Sleighs – Princess Pinky Girl
If your children have a class party or want to make a cute gift for friends or neighbors, this is a fabulous idea. Aren't the cutest?
More Candy Cane Crafts For Kids on Amazon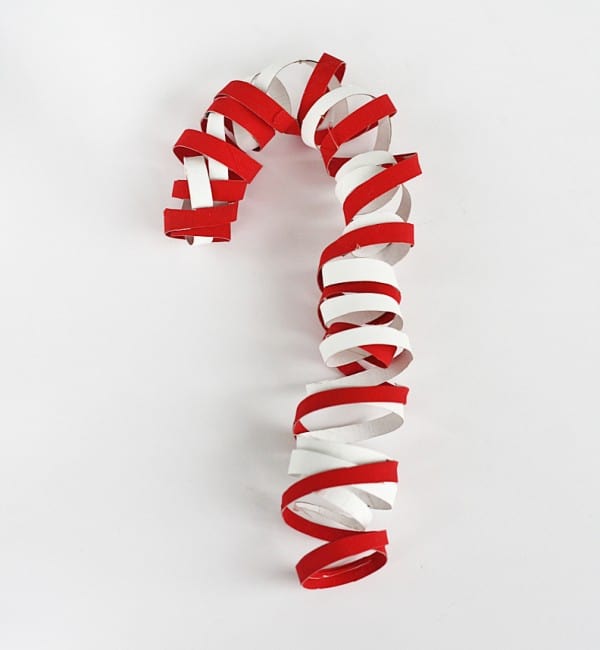 Coiled Cardboard Tube Candy Cane – Crafts by Amanda
Painted cardboard is so entertaining once it hardens up. You can make all sorts of things like this candy cane.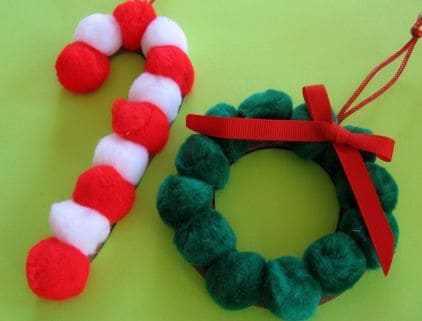 Pom Pom Ornaments – Skip to My Lou
If you are looking for a craft that is simple enough for toddlers and preschoolers, this one is it! And it's super cute too.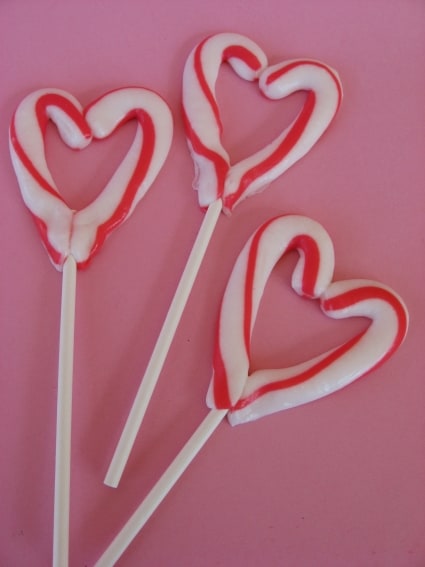 Candy Cane Hearts – Skip to My Lou
I love this craft for kids because it involves actual candy canes. What is better than playing with your food? Eating it, of course!
Paint Chip Candy Cane Crafts For Preschoolers – Happy Hooligans
Isn't it a blast when you can take something like paint chips and let the kids turn them into art? They are going to love it!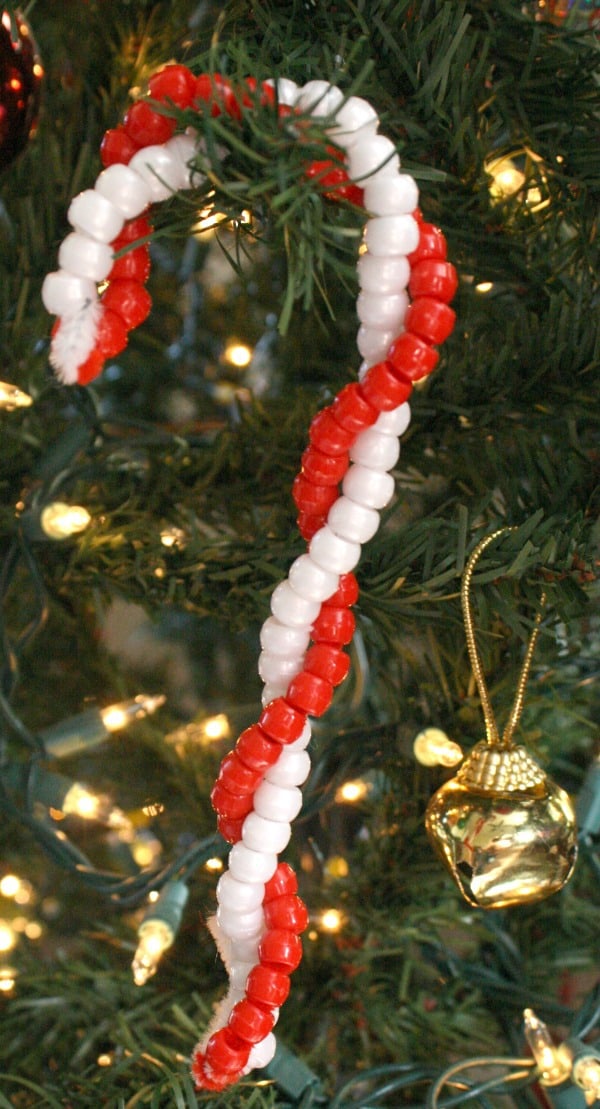 Candy Cane Ornament Craft – Fantastic Fun and Learning
Playing with beads is fun for kids, and it's a great way to encourage fine-tuning those fine motor skills.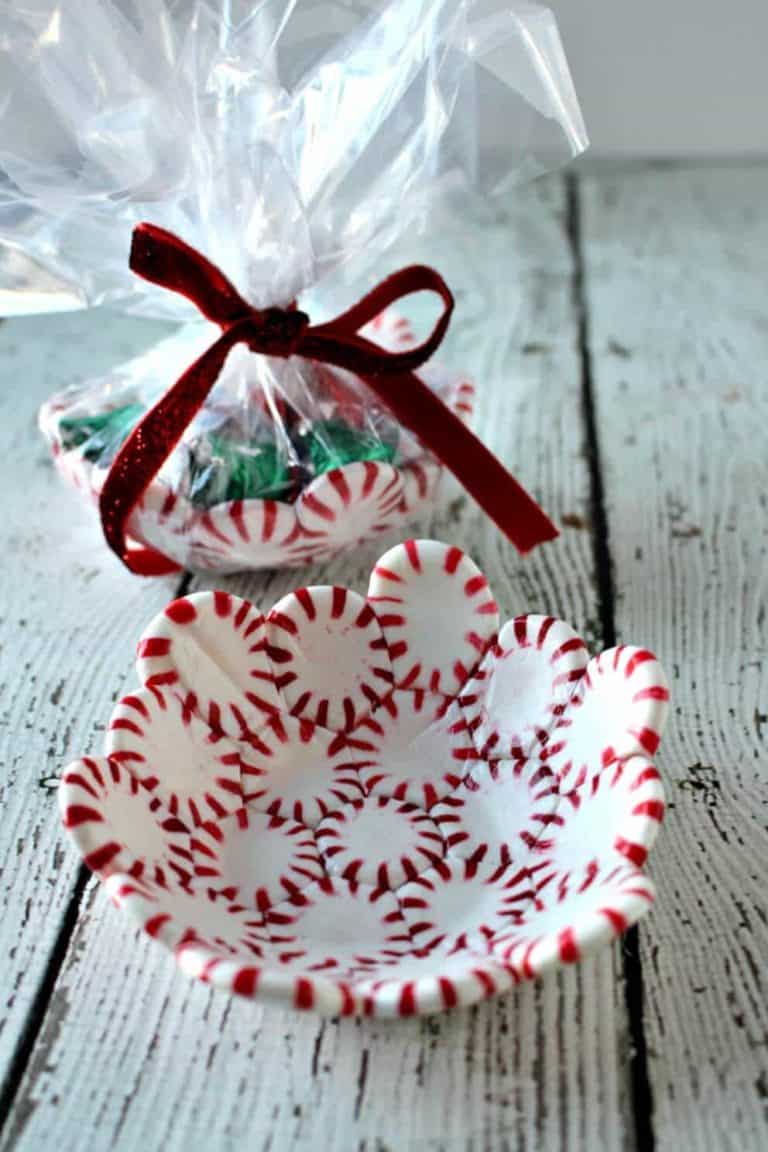 Peppermint Candy Bowls – Princess Pinky Girl
This is a craft and practically a science experiment all at the same time. The kids are going to be excited to see what they have made.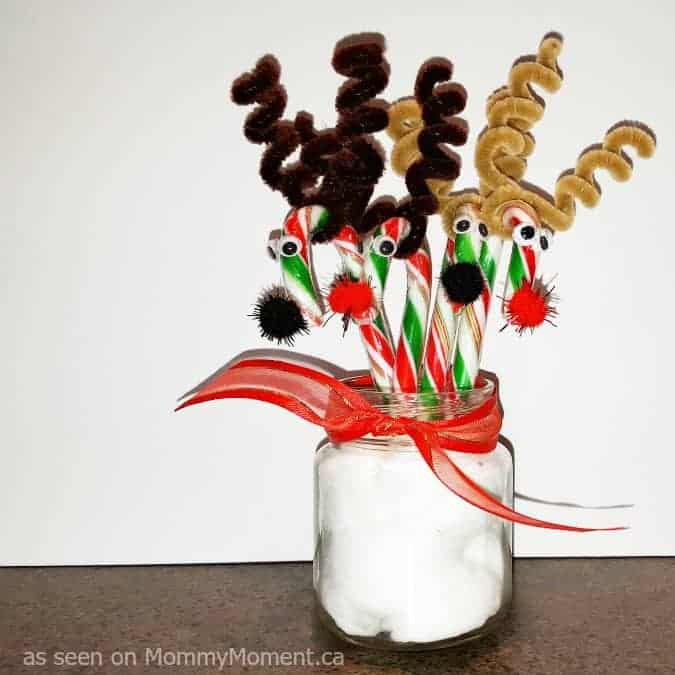 Candy Cane Reindeer – Mommy Moment
The kids are going to have a blast making these candy cane reindeer. They can give them to their teachers and friends too.

DIY Candy Cane Tree Ornaments – Kids Craft Room
Candy canes come in all sorts of colors just like this adorable kids craft. The children can go wild and make their candy canes extra special.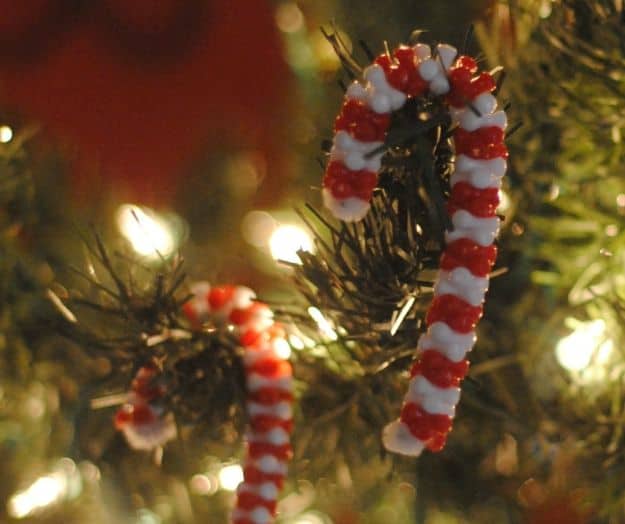 Candy Cane Ornaments – Serendipity and Spice
These candy cane ornaments are perfect for your little artists. Preschoolers will love making them and hanging the candy canes on the tree.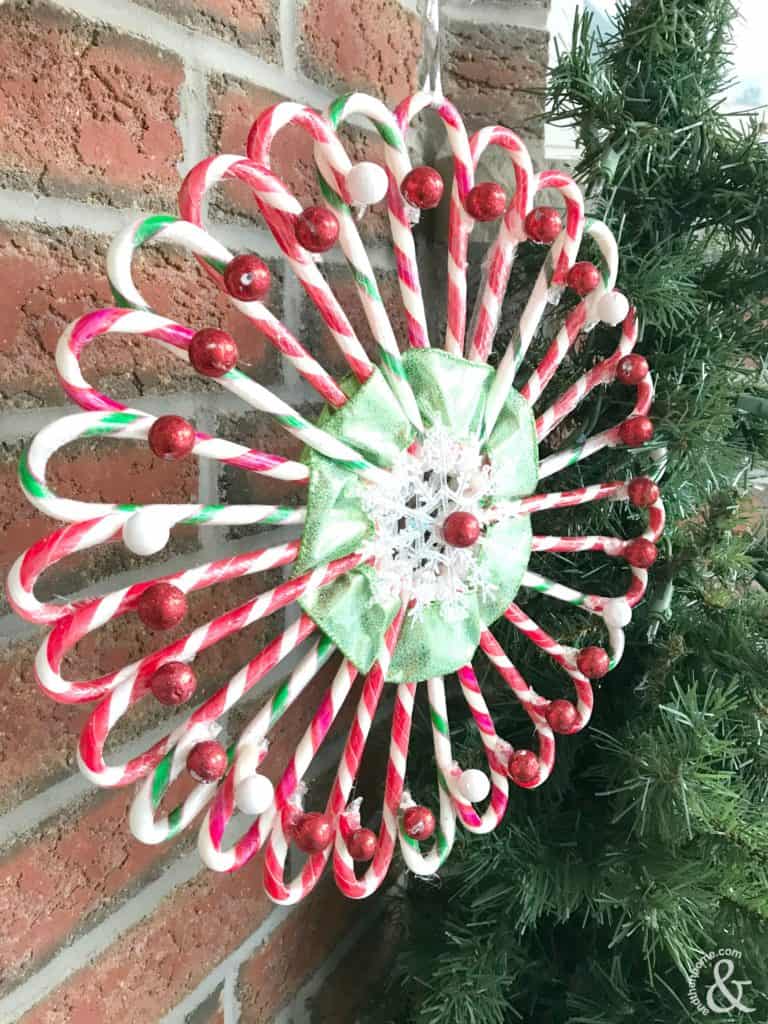 Candy Cane Wreath – And The Home
This wreath is the ultimate craft for the entire family! The children are going to go wild for this idea, and you will have a gorgeous decoration for your front door.
Beaded Candy Cane – Glitter On A Dime
This is an ideal craft idea for preschoolers. They will love playing with the beads and learning how to put the beads on the pipe cleaners.
Candy Cane Wreath – Mommy's Bundle
Here is another fantastic option for making a candy cane wreath with your kids. It turned out lovely, and the glitter makes it stand out.
Candy Cane Reindeer – The Search For Imperfection
These sweet little reindeer treats are easily made with googly eyes, pom-poms, pipe cleaners, and candy canes.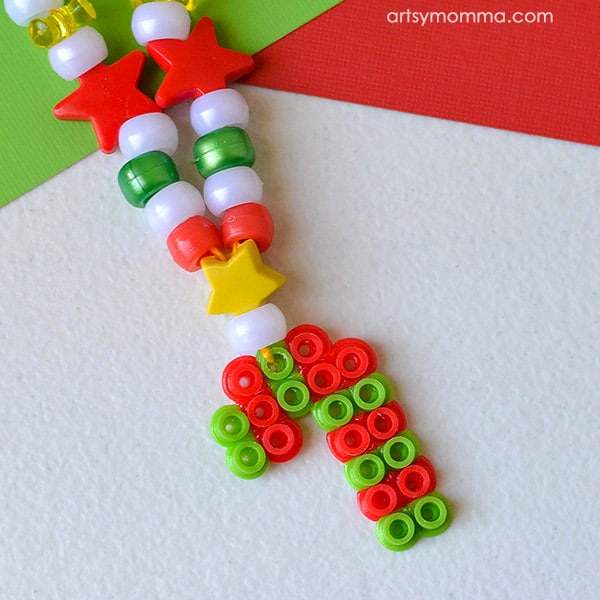 Candy Cane Necklace – Artsy Momma
Kids love to make necklaces! They will especially love making this beaded necklace with a darling candy cane.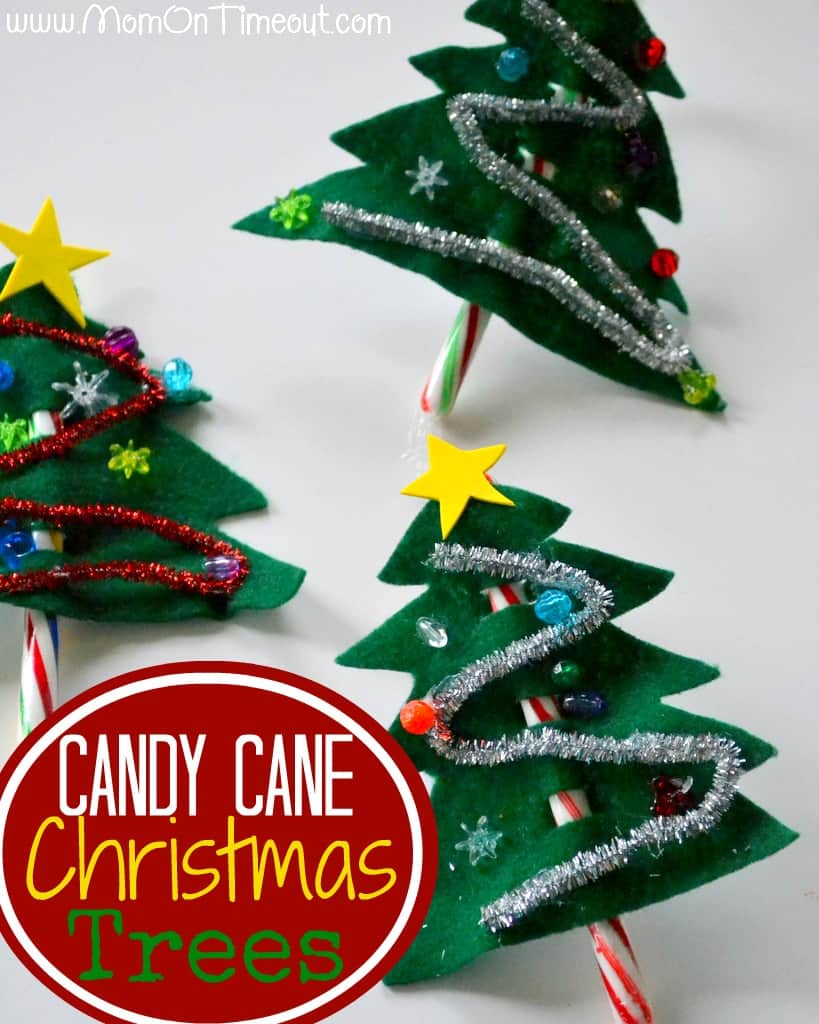 Candy Cane Christmas Trees – Mom On Timeout
These adorable candy cane Christmas trees are terrific. The children will have a blast decorating their very own tree.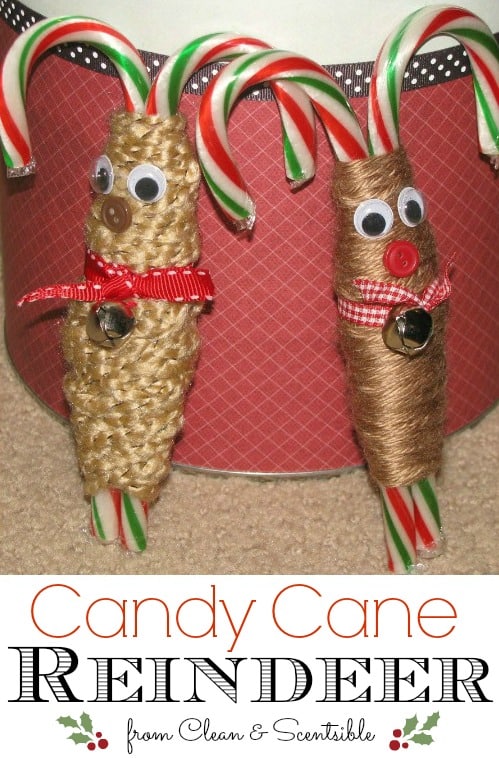 Candy Cane Reindeer – Clean & Sensible
If you are looking for an adorable Christmas craft, consider this one. These reindeer are sure to be a favorite amongst the kids.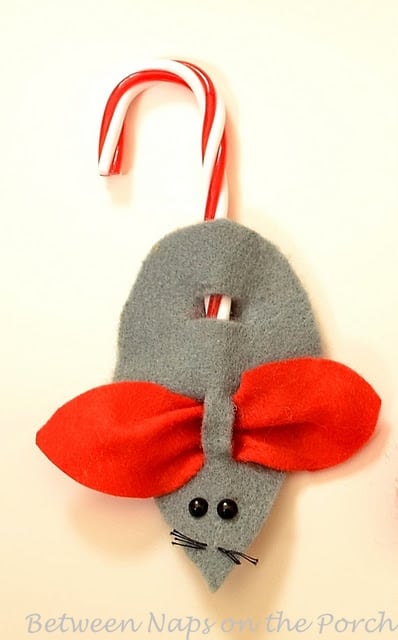 Christmas Mice Ornaments – Between Naps On The Porch
These classic Christmas mice are a lovely way to decorate packages. Plus, the kids will love their new little mice friends.
Candy Cane Elves – The Crafty Blog Stalker
What says Christmas more than some candy canes? Super cute elves! These elves are made from candy canes and look so adorable.
Reindeer Candy Bars – I Heart Arts N Crafts
Chocolate, toddlers, and crafting are the perfect combination for the holidays! Everyone is going to rave about these cute reindeer.
Candy Cane Reindeer Pops – Finding Zest
These little reindeer are almost too darling to eat! Just kidding, the kids won't have any problem indulging a little bit. 🙂
Now that you've seen these 25 Creative Candy Cane Crafts For Kids, I hope you've found some cool ideas to get your creative juices flowing. Better yet, I would love to see if you mde any of these crafts found on our blog. If so, please be sure to snap a picture and share it with us on our Facebook page. We can't wait to see all your holiday creations!
Here are some more holiday-inspired crafts for kids you are going to want to see next.
Happy Crafting!
Jilleen