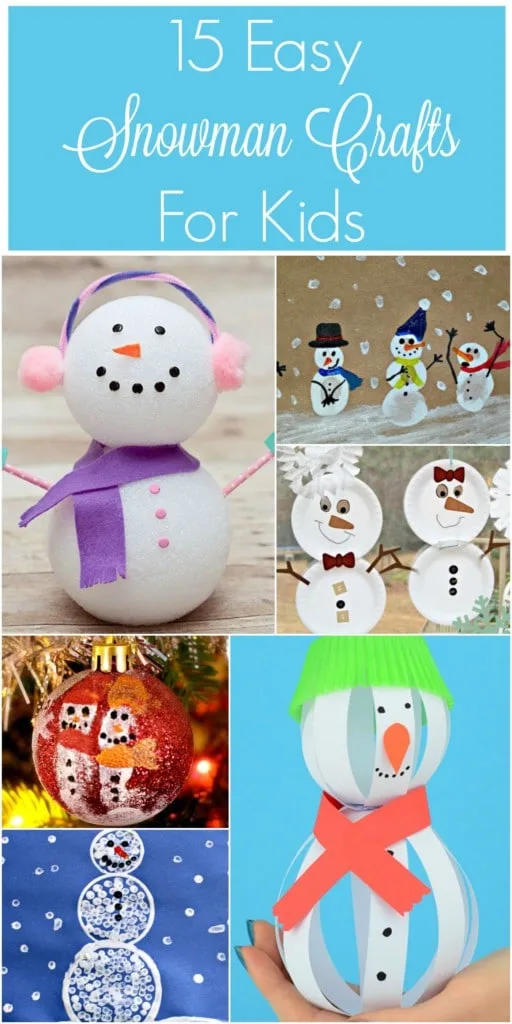 Let it snow, let it snow, let it snow! The weather outside may be frightful, but yet, it's a wonderful time to make one of these 15 Easy Snowman Crafts For Kids. Making these snowman crafts is a great way to spend the day when you are either stuck inside the house because of bad weather or don't get to experience real snow in your area. So instead of wishing for snowflakes, grab a cup of hot cocoa and create your very own snowman craft this winter!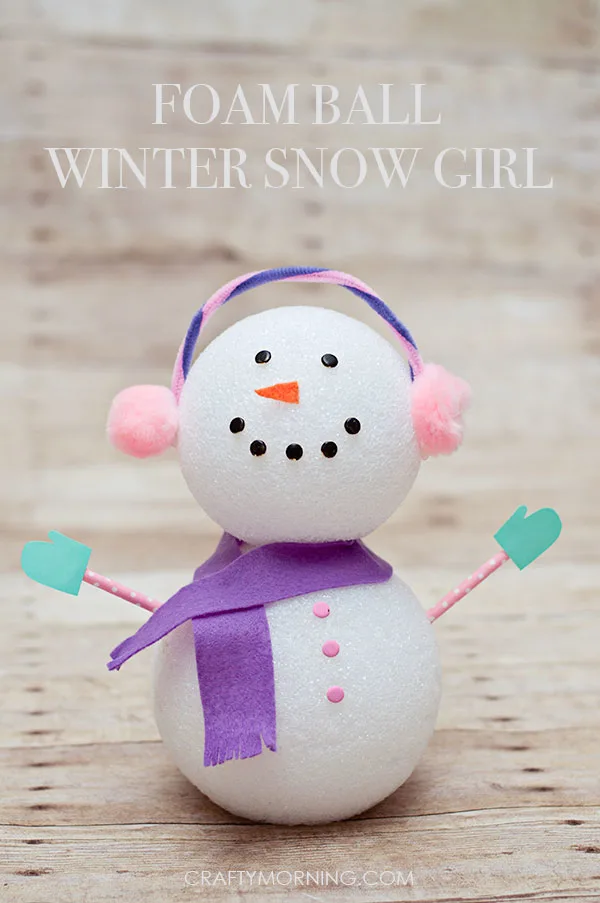 Foam Ball Winter Snowman Craft for Kids – Crafty Morning
All you need is some simple supplies for this EASY snowman kids craft. It's so much fun to play with your new little snowman friend too.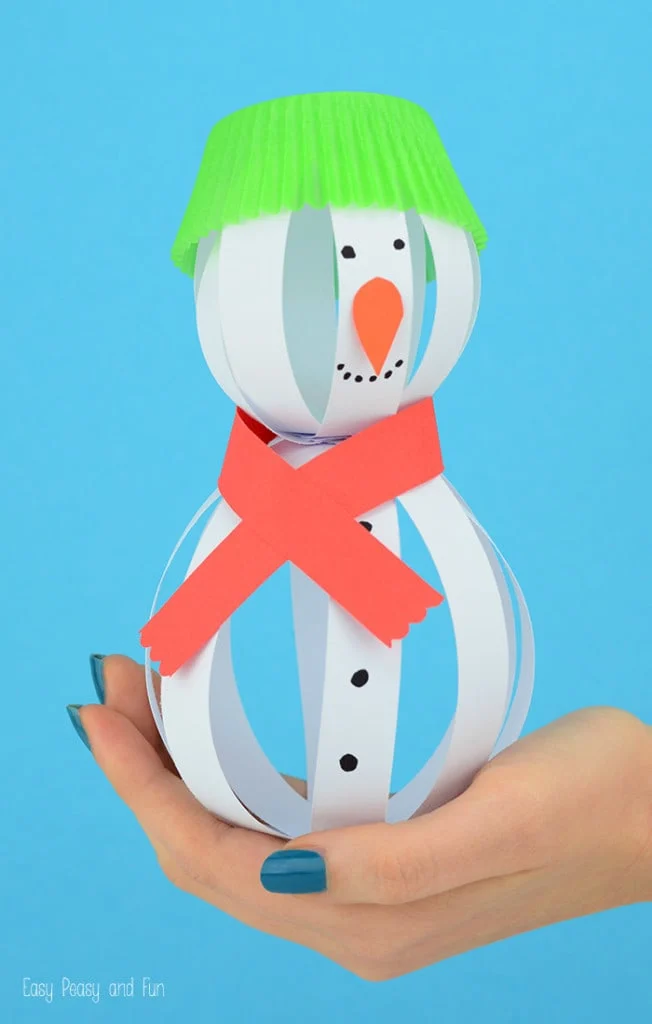 Paper Snowman Craft – Easy Peasy and Fun
All you need for this adorable little snowman is some paper, black markers, glue, scissors, and any extra decorations you want. Don't be afraid to let the kids go wild and make their snowman extra special.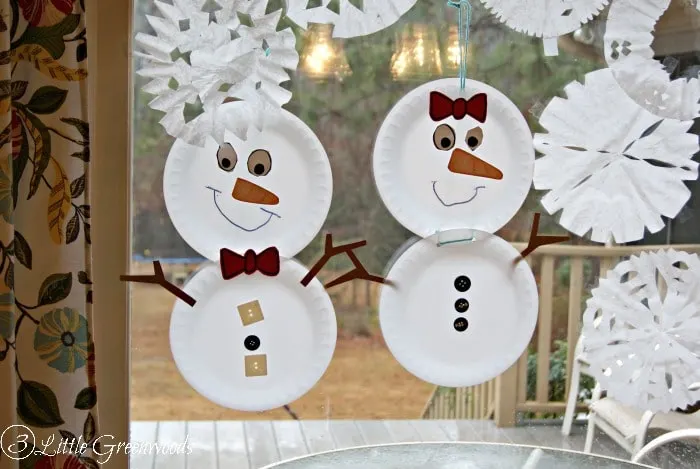 Build a Snowman Family – 3 Little Greenwoods
Isn't this the cutest snowman family you have ever seen? Help your kiddos create their own with just a few supplies and a little imagination.
Printable Snowman Craft for Kids – Hodge Podge Craft
This snowman craft is perfect for toddlers! They are going to love decorating their very own snowman. Plus, they don't even have to get cold to build a snowman either.
Cotton Ball Snowman Craft – Living Life & Learning
It's amazing how many fun crafts you can make with cotton balls. This darling snowman craft is just what you need to get the kiddos excited for winter.
Popsicle Stick Snowman – This Girl's Life Blog
Younger and older kids will all enjoy decorating their own popsicle stick snowman. They can paint the sticks and glue them together, then finish by adding the facial features. Adorable!
More Snowman Crafts For Kids on Amazon
Fun Express Snowman and Snowflakes Photo Frame Magnet Craft Kits (Makes 12)
Fun Express Ornament Craft Kit, Winter Mittens With Snowflakes (Makes 12)
Fun Express – Fabulous Foam Jumbo Snowflakes for Winter – Craft Supplies – Foam Shapes – Jumbo – Winter – 24 Pieces
Fun Express – Snowman Craft Stick Skier Ornament CK-12 for Winter – Craft Kits – Ornament Craft Kits – Misc Ornament Craft Kits – Winter – 12 Pieces
Creativity for Kids Beaded Snowflake Ornaments – Create 6 Christmas Tree Ornaments (New Packaging)
Stick Snowman Ornament Craft Kit (1 Dozent) by FX
Amscan 3900450 craft kit, Creates 24 Foam Snowmen (4 1/2
12 – Snowman Stocking Ornament Craft Kit – Crafts for Kids & Ornament Crafts
Fun Express 1 Roll ~ Happy Snowman Face Stickers ~ Approx. 1.5
Fun Express – Snowman Mitten Foam Ornament ck for Christmas – Craft Kits – Ornament Craft Kits – Foam – Christmas – 12 Pieces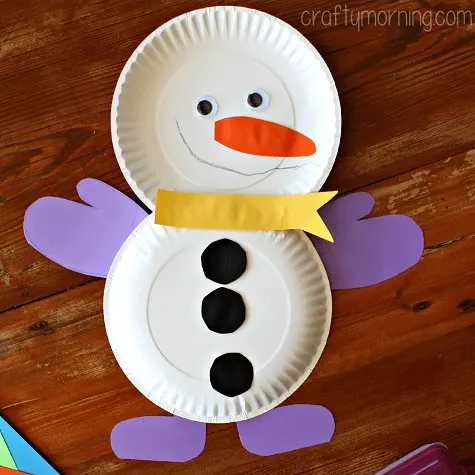 Cute Paper Plate Snowman Craft for Kids – Crafty Morning
When your children feel like crafting, you don't have to spend loads of money. You probably already have construction paper, glue, scissors, and paper plates in your home. Easy!!
Mix 'n Match Stone Snowmen – In The Playroom
I promise that when the kids start playing with their snowmen, there is going to be TONS of giggles and laughs. They are too much fun, and everyone will be amused.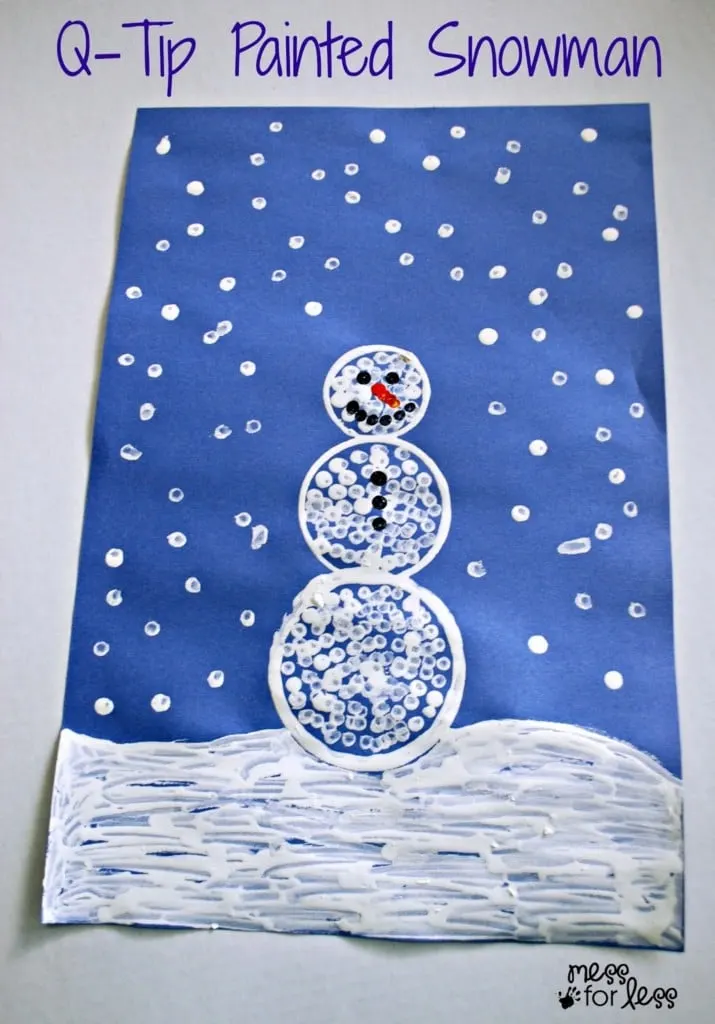 Q-Tip Painted Snowman Craft – Mess For Less
Not only is this Q-Tip art a fantastic way to encourage creativity, but it's also an excellent way to enhance fine motor skills in younger kids too. Let them go crazy with their painting.
Snowman Window Craft – ABC Creative Learning
Who needs fancy window decorations when you can have the children make them for you. Easy to make and they look lovely on the window. Your child can proudly display his artwork, and you will love it too.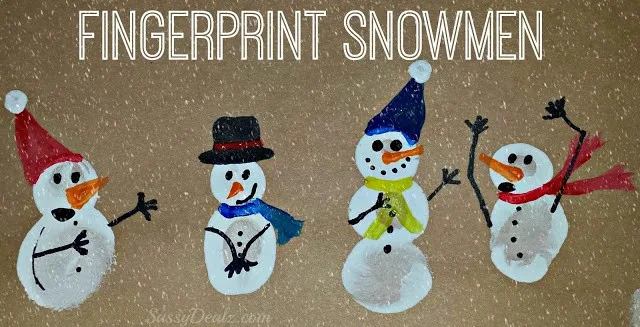 DIY Fingerprint Snowman Winter Craft For Kids – Crafty Morning
How cute are these little fingerprint snowmen? Don't you just want to start making your own? I can assure you that your kids are going to be wowed by this entertaining craft.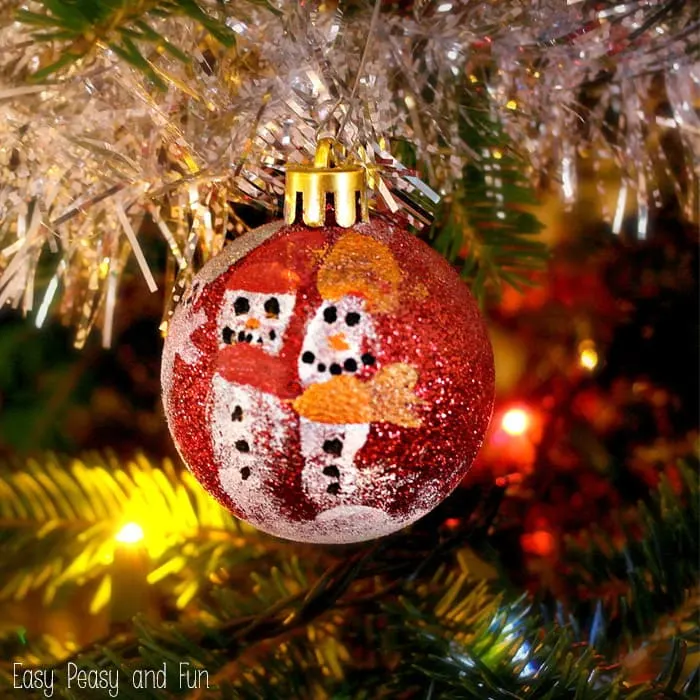 Fingerprint Snowmen Ornaments – Easy Peasy and Fun
Making Christmas ornaments is a great project to make memories and have something to look back on. I am sure when your kids are older, you will all enjoy these ornaments even more.
Handprint Snowman Preschool Craft – Fun Handprint Art
The children are going to LOVE this handprint snowman craft idea. They get to be a little messy and creative all at the same time. Win-Win!
Felt Olaf Snowman Craft – Living Life & Learning
Other than Frosty, I am pretty confident that Olaf is everyone's favorite snowman. This craft project is loads of entertainment, and it's even better if you watch Frozen and sip on hot cocoa when you are done.
Melting Snowman Craft – Parenting Chaos
If you are looking for even more Christmas themed kid crafts, be sure to check out the fun posts below. And if you decide to make any of these 15 Easy Winter Snowman Crafts For Kids or any of our other inspiring crafts found on the blog – be sure to snap a picture and share it with us on our Facebook page. We would love to see all your festive creations!
Happy Crafting!
Jilleen