This post may contain an affiliate link.
Knott's Berry Farm is all decked out for the holidays!  The wreaths are hung on the doors, the lights are shining bright all around the park and the tree is sitting proudly in the middle of Calico Park.  Starting November 22 through January 5, guests can enjoy Knott's Merry Farm at their favorite Southern California park with all-new seasonal decorations. 
Here are 5 ways to celebrate the holidays at Knott's Merry Farm with your family!
Quick Link: Discount Tickets to Knott's Merry Farm
Knott's Spectacular Holiday Shows
Knott's Merry Farm offers several family-friendly Christmas-themed shows.  A brand-new show for 2019, is Home for the Holidays, where joyous merriment takes over the Calico Mine Stage with dancing and fun set to popular holiday tunes including, "There's No Place Like Home For The Holidays," "Sleigh Ride," "Jingle Bells," "Here We Come A-Caroling," and many more. Guests will be swept into a magical scene of an old-fashioned Winter Wonderland and celebrate timeless holiday traditions.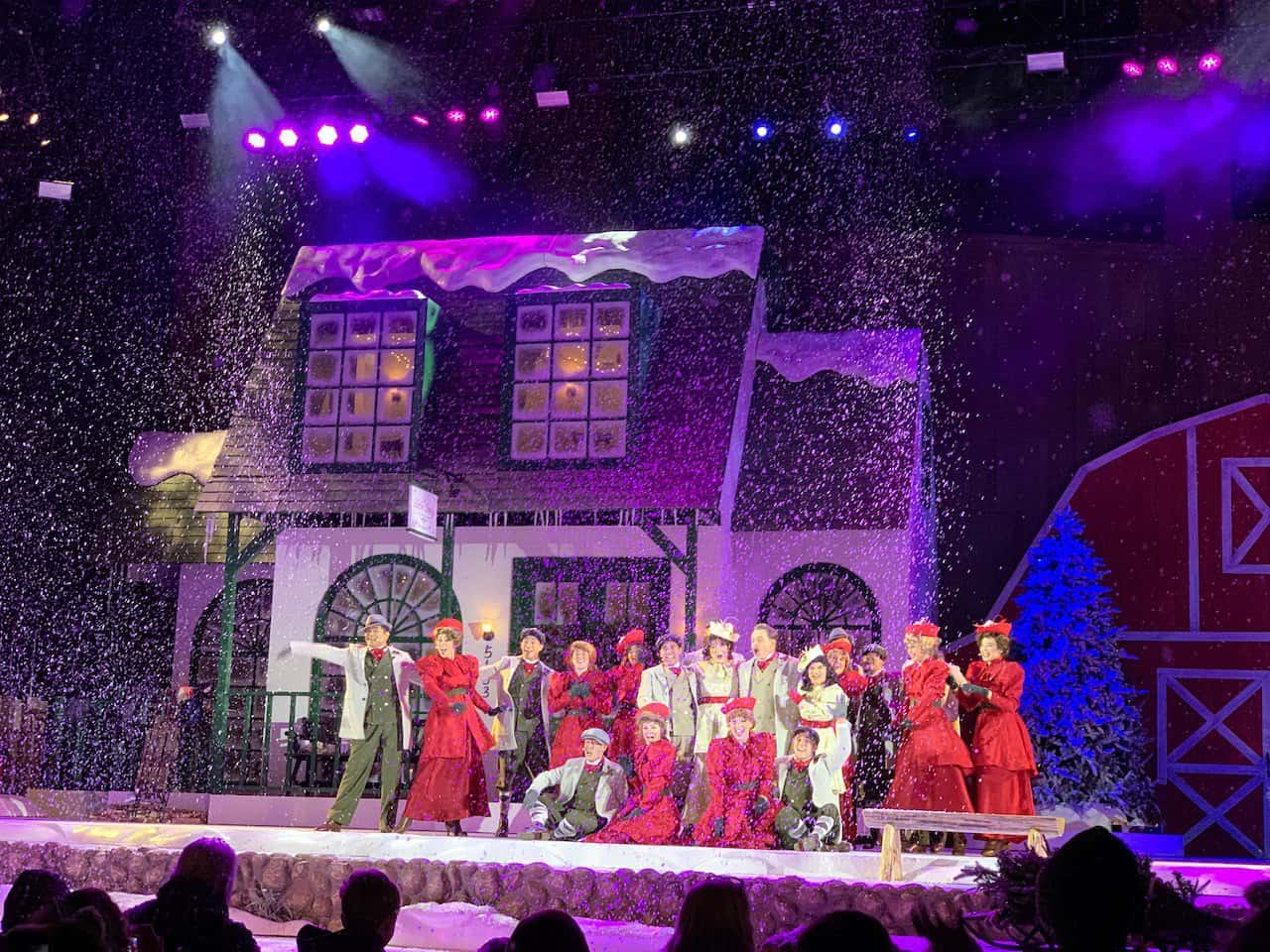 Another popular key attraction is Snoopy's ice-skating show, Merry Christmas, Snoopy!  Snoopy and a cast of ice-skaters glide through the ice-covered stage of the Charles M. Schulz Theater in dazzling costumes to the rhythm of holidays tunes.  I was especially touched by the homage to the 1940s with Wartime lovers separated and reunited.  I was also mesmerized by the grand finale with snow falling and a flock of white doves dashing above the public to the stage.
Be transported back in time to a Victorian Christmas by the Calico Carolers as they perform the songs of the season throughout Ghost Town.  Warm up your vocal chords and join in on the fun by singing along to both classic and contemporary Christmas music presented in a timeless way.