This post may contain an affiliate link.
Over spring break, my family and I had the privilege of attending the Knott's Boysenberry Festival in Buena Park, California.  Knott's Berry Farm was completely decked out in 100% boysenberry fashion!  From endless boysenberry food pairings to boysenberry photo ops to a highly contentious boysenberry pie-eating contest, there was something for every boysenberry fan!
The boysenberry is Knott's founding fruit.  The Boysenberry Festival celebrates this precious fruit, which is a cross between a blackberry, raspberry, and loganberry.  It was originally created by Walter Knott and Rudolph Boysen.  During the festival, taking place March 29 – April 28, the highly acclaimed purple berry is put up on a pedestal and showcased in unimaginable ways!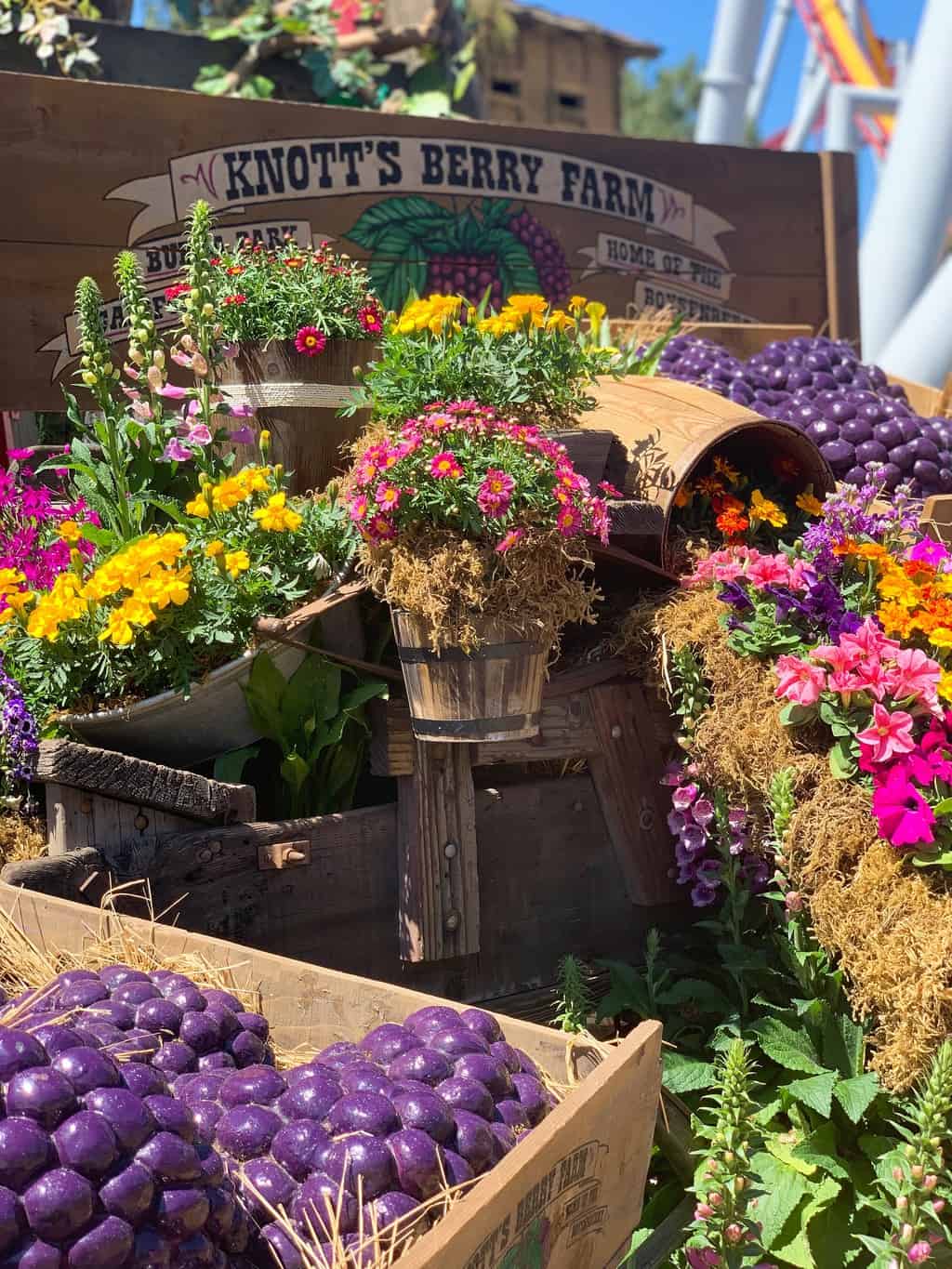 Knott's Boysenberry Festival Food Bites
First, let's talk about the amazing boysenberry food tastings.  During the Boysenberry Festival over 70 unique boysenberry inspired food and drinks selections are offered throughout Ghost Town.  Most of the selections are sweet and savory including the boysenberry chicken wings, delectable spare ribs and other BBQ dishes flavored with Knott's very own Boysenberry BBQ Sauce.
Knott's Boysenberry Bites Tasting Card
To make choosing what to taste easier, I highly recommend that you purchase a Boysenberry Bites Tasting Card for only $35.  The tasting card allows guests to sample generous portions of eight boysenberry inspired treats including: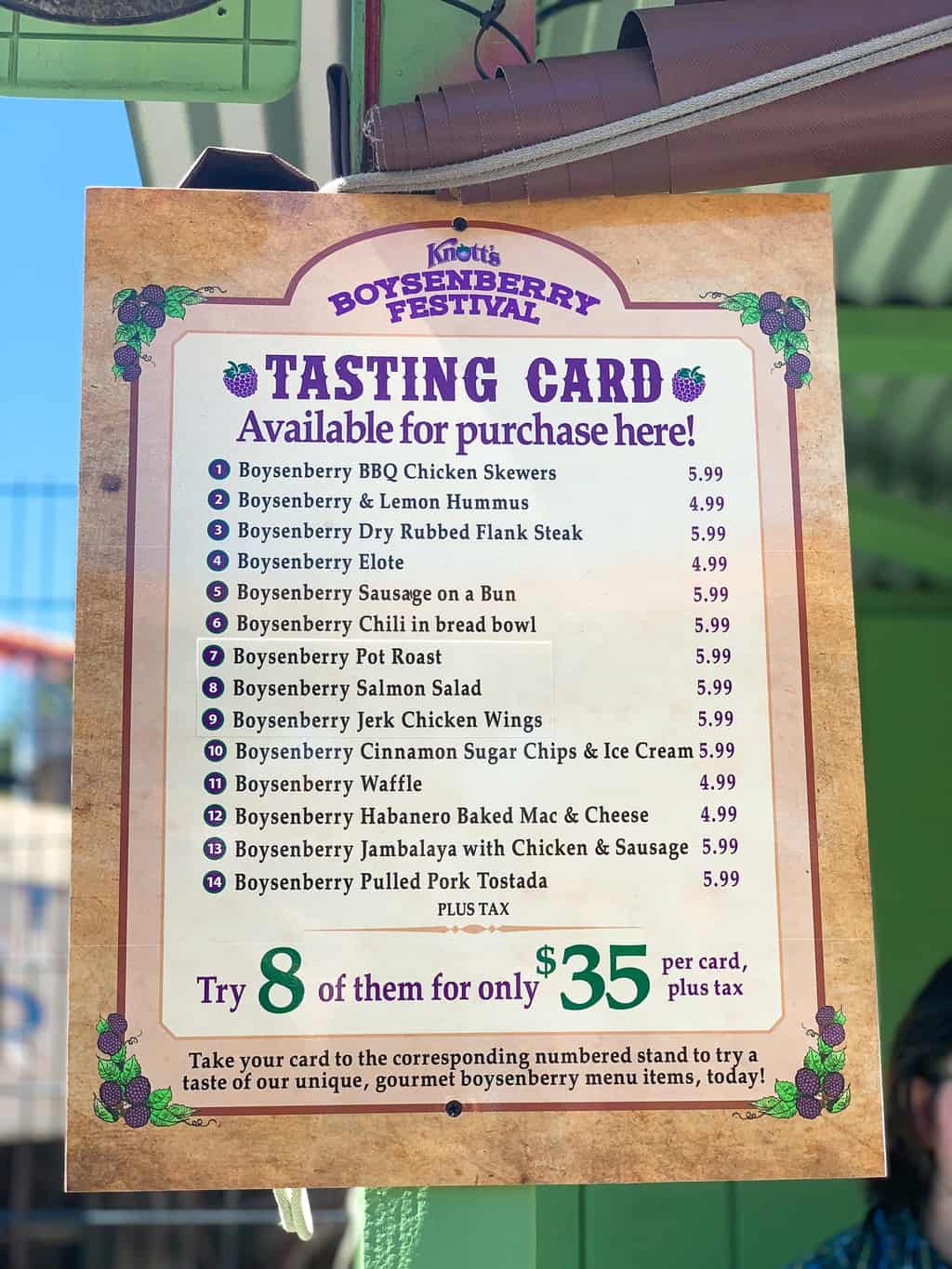 Boysenberry Glazed Salmon with Mixed Greens and Boysenberry Vinaigrette (Location: Inside Spurs Chophouse)
Boysenberry Chili in a Boysenberry Bread Bowl (Location: Wilderness Dance Hall Stand)