Southern California's winters range from sunny beaches to snowy mountain tops. In under 2 hours, you can drive from anywhere in SoCal to the mountains to play in the snow. So whether you're headed to the San Gabriel Mountains or San Bernardino Mountains for the day, here is a list of the best places to play in the snow near Los Angeles.
Best Places To Play In The Snow Near Me
Idyllwild
Idyllwild is a cozy little mountain top community located above the San Jacinto Mountains in Riverside County. The village itself is quaint and beautiful, especially during the winter time. It does snow in Idyllwild, but there is no snow skiing allowed. Therefore, it's typically not as crowded as other mountain communities such as Wrightwood or Big Bear.
Mt. Baldy
You can easily get to Mt. Baldy in 1 hour and 30 minutes from anywhere in Orange County. My favorite part about Mt. Baldy is that you don't have to go very far up the mountain to find the snow. My children and I like to go half way up and then stop on the side of the road to play. We also prefer to bring our own snow sleds.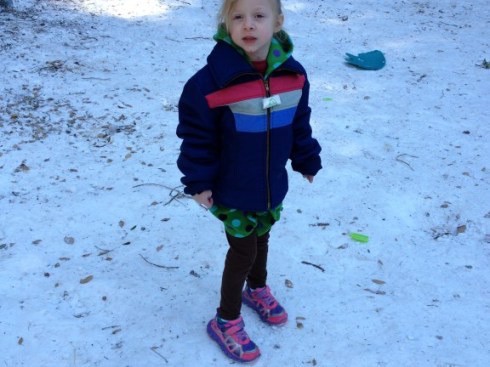 Palm Springs Aerial Tramway
The Palm Springs Aerial Tramway is a wonderful way to go up the mountain, enjoy the view of the valley and play in the snow at the top. The Palm Springs Aerial Tramway starts at Valley Station and travels more than 5,800 feet up to Mountain Station in the Mt. San Jacinto State Park. There's plenty to do once you reach the top including snow shoeing and cross country skiing.
Big Bear
Big Bear is a unique mountain resort surrounded by the beautiful San Bernardino National Forest. Activities include skiing, snowboarding, sledding, and cross-country skiing. The drive to get to Big Bear is fairly quick too. It's about a 1-3 hour drive from any major city in Southern California. Other fun activities in the area include visiting the Big Bear Alpine Zoo, the Big Bear Discovery Center and inner tubing at Big Bear Snow Play.