Did you know that there are wolves living among us in Southern California? Sadly, most of these wolves are not living in the wild, but in wolf sanctuaries, which are conservation organizations set up to protect them and teach the public about the importance of their existence.
Wolves are wild carnivores, members of the dog family (Canidae). They are believed to be ancestors of the domestic dog, which evolved separately more than 20,000 years ago. Researchers say that the lack of wolves is one of the main reasons why the coyote population in Southern California has been expanding rapidly over the last 50 years.
Wolf Sanctuaries in Southern California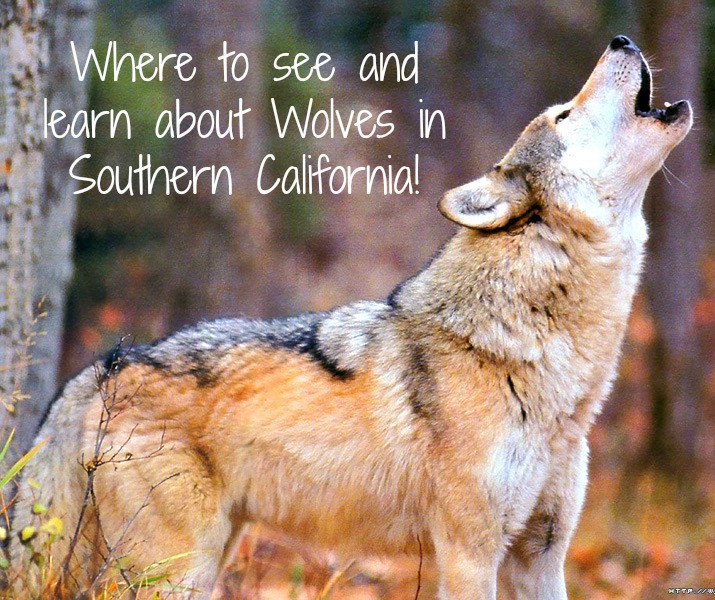 There are over 5 wolf sanctuaries and education centers in Southern California that are open to the public. Typically, visitors are welcome to get up close and personal with these magnificent, super-intelligent animals and "talk" with them. For example, sometimes when you howl at them, they will howl back.
Read on to find out more about these wolf sanctuaries in Southern California, as well as where you can see some wolves in your local area.
The California Wolf Center is home to several packs of gray wolves, including an impressive pack of Alaskan gray wolves as well as multiple packs of Mexican gray wolves. Seeing their resident wolves helps people form a bridge of understanding and heightens interest in conserving wolves in the wild. The center offer a variety of programs to choose from, including public tours, private tours, school and youth programs, off-site presentations, special events, and more. Reservations are required for all programs.
The Wolf Recovery Today program includes an educational presentation and guided observation of two packs of wolves, plus a 5"x7" photo of one of the wolves. During the spring and summer, the program runs on Saturdays at 2 p.m. and 4:30 p.m. and Sundays at 10 a.m. During the fall and winter, the program runs on Saturdays at 10 a.m. and 2 p.m. and Sundays at 10 a.m.