Calling all Space Cadets! 10, 9, 8, 7, 6, 5, 4, 3, 2, 1……blast off! Southern California is home to numerous Space Field Trips for Kids, where children can learn and explore our outer universe! Whether playing at Moon Park in Costa Mesa to watching the night sky at the Palomar Observatory, children have the opportunity to go more in depth with this topic.
So pick a place and take your child on one of these 19 Space Field Trips for Kids today!
Space Field Trips for Kids in California
California Science Center, Los Angeles
The California Science Center has over 100 hands-on exhibits in their exhibit halls, which makes science concepts easy to grasp and fun to explore for the whole family. All exhibits are free except for traveling exhibits.
Guests who come to see The Space Shuttle Endeavour begin their experience in Endeavour: The California Story, a companion exhibit featuring images and artifacts that relate the shuttle program to California, where the orbiters were built. Following their visit to The California Story, guests are directed to the Samuel Oschin Pavilion to see the Endeavour.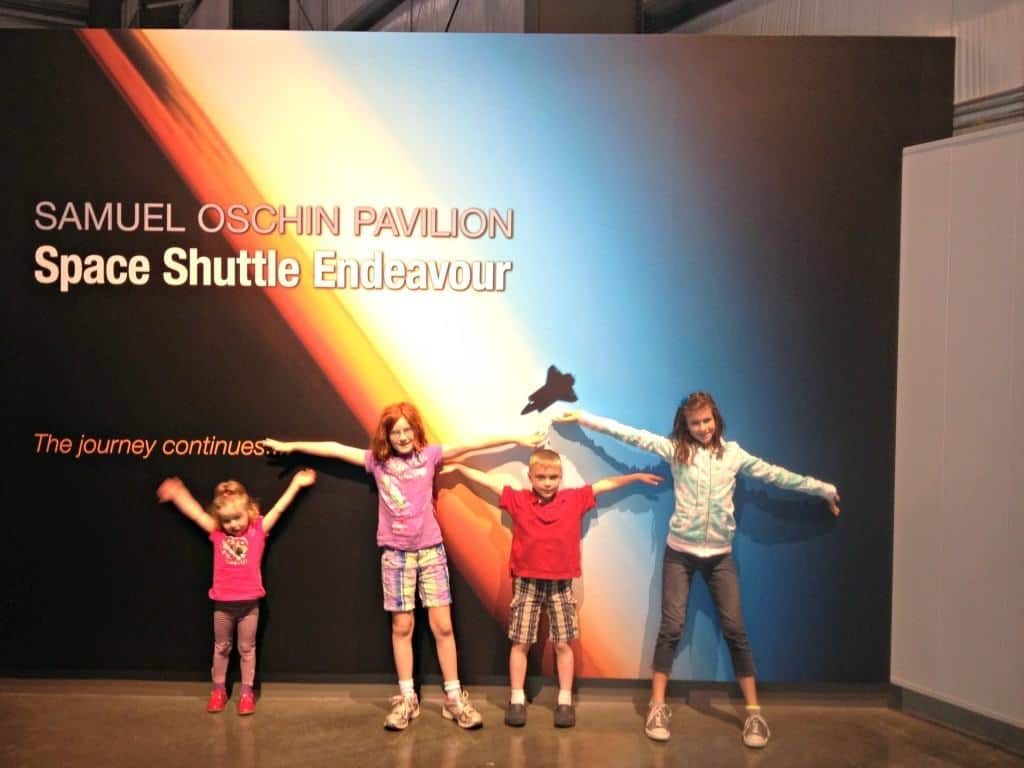 After your all-day science adventure, watch an IMAX film on the science center's seven-story IMAX. Experience an IMAX movie and get the big picture!
Columbia Space Memorial Center, Downey
The Columbia Memorial Space Center is the only space science learning center in the Los Angeles area dedicated to hands-on robotics and boasts LA's only Challenger Learning Center. During your visit, you will learn about Downey's place in the exploration of space flight, from the Apollo capsules to the Space Shuttle Orbiters.
Field trips last approximately two hours and are appropriate for all ages. Included is quality exploration time on their two exhibits floors, an interactive STEM activity, and a programming lesson in the Robotics Lab.
For 5th grade and up, the center offers a field trip to their Challenger Learning Center. Here students are transformed into scientists, engineers, and researchers on a simulated space mission, complete with mission control and spacecraft. Advance reservations are required for groups of 16-36 participants per mission.
The center also hosts a club called Columbia Astronomers for kids that meets the third Saturday of every month at 7 pm. Kids and parents are invited to expand their knowledge of the universe, share their love for the night sky, and talk all things astronomy. Following every monthly club meeting, telescope viewing is set up in front of the Columbia Memorial Space Center.
Discovery Science Cube OC, Santa Ana
We have been to Discovery Science Cube OC on numerous occasions. One of my daughter's favorite exhibits is the Planetary Research Center. Here students can view the earth on a suspended, animated globe from a completely unique vantage point. Explore weather patterns, observe historic storms and relive catastrophic earthquakes and observe flight patterns around the globe as lights soaring across the night sky.