Do you love pumpkins?  Do you get pumpkin fever this time of year?  If you want to do more with pumpkins than just carve them or make pumpkin muffins, check out our guide to 15 Easy Pumpkin STEM Projects For Kids.  These pumpkin activities are easy to do and don't require any specialty items, just pumpkins and a few pantry ingredients or craft supplies.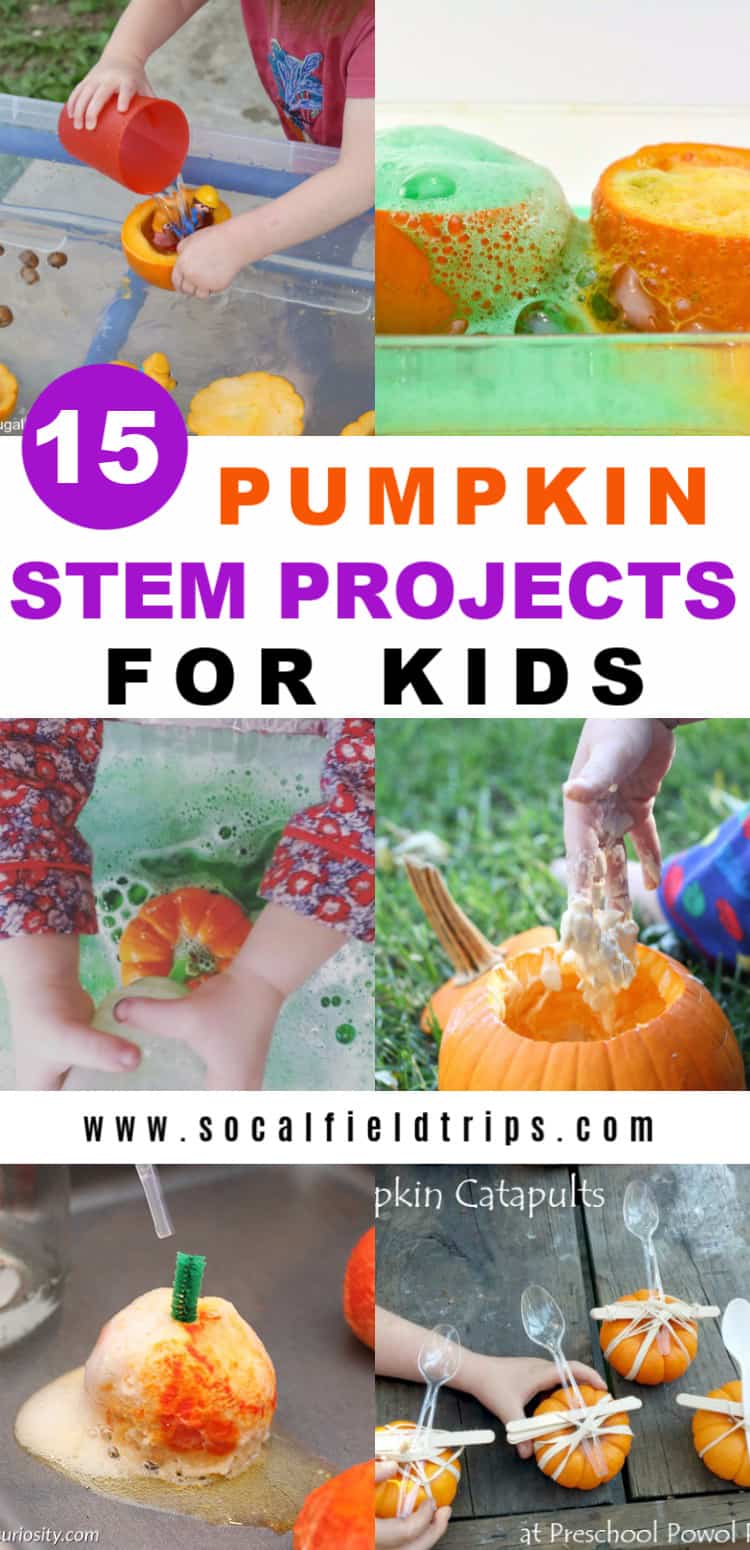 From making pumpkin oobleck to building a pumpkin catapult to exploding pumpkin volcanos, there's such a large variety of projects that every child will have their favorite.  So, the next time you're at the pumpkin patch or local grocery store, pick up an extra pumpkin or two and get creative with one of these awesome pumpkin science projects for kids.
15 Pumpkin STEM Projects For Kids
Pumpkin Volcano for Kids – Natural Beach Living
Baking soda volcanoes are a science must! Make it pumpkin'd theme!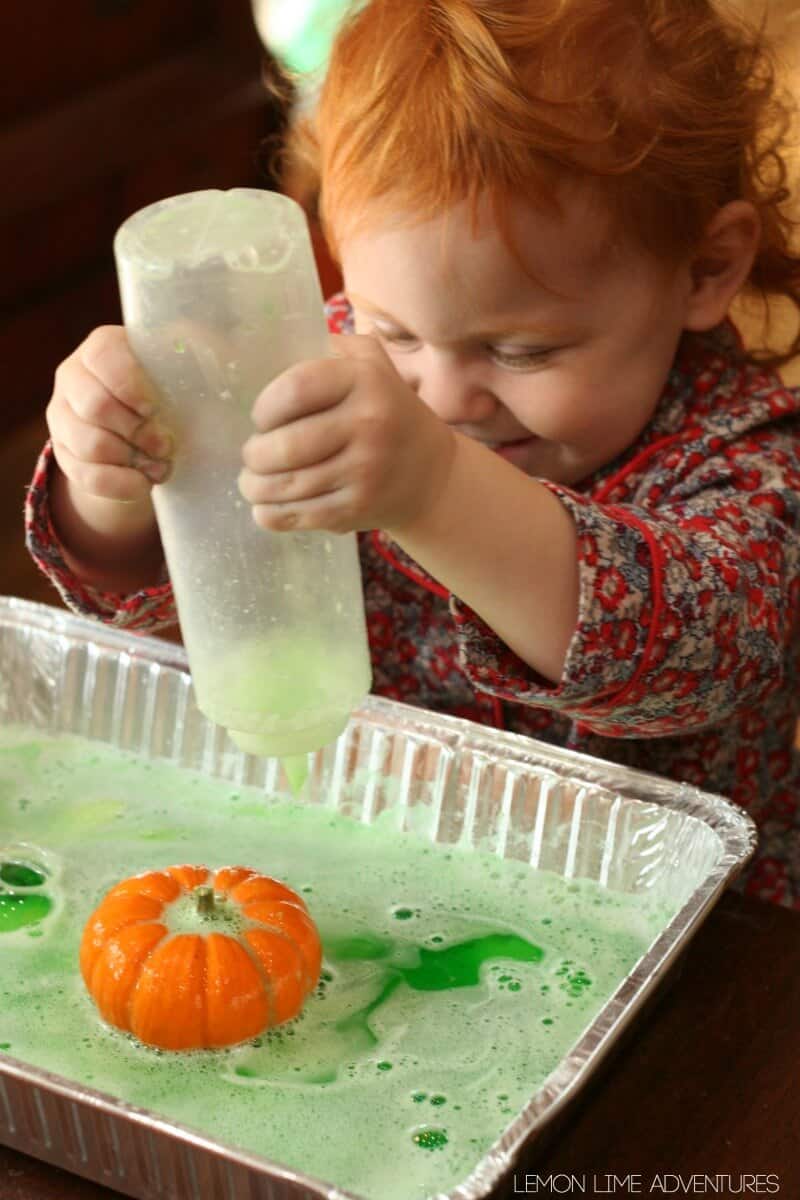 Fizzing Pumpkin Patches – Lemon Lime Adventures
Combine baking soda science and sensory play in this captivating activity for kids.
Pumpkin Geoboard – Danya Banya
Work on your little one's fine motor skills with this fun project.  This project will take some guidance due to the use of hammer and nails but the result is worth it!
Super Fun Pumpkin STEM Investigations – Life Over Cs
Pumpkins can be used in science, but the life cycle and production of pumpkins is science itself. Help your little ones understand these concepts with this fun investigative activity.