This post may contain affiliate links.
As a homeschool parent, you have the privilege of being your child's first teacher. And there's no better way to start homeschooling your child than with this Free Homeschool Curriculum for Kindergarten guide! I've found Kindergarten to be one of my favorite grades to homeschool and both of my children agree.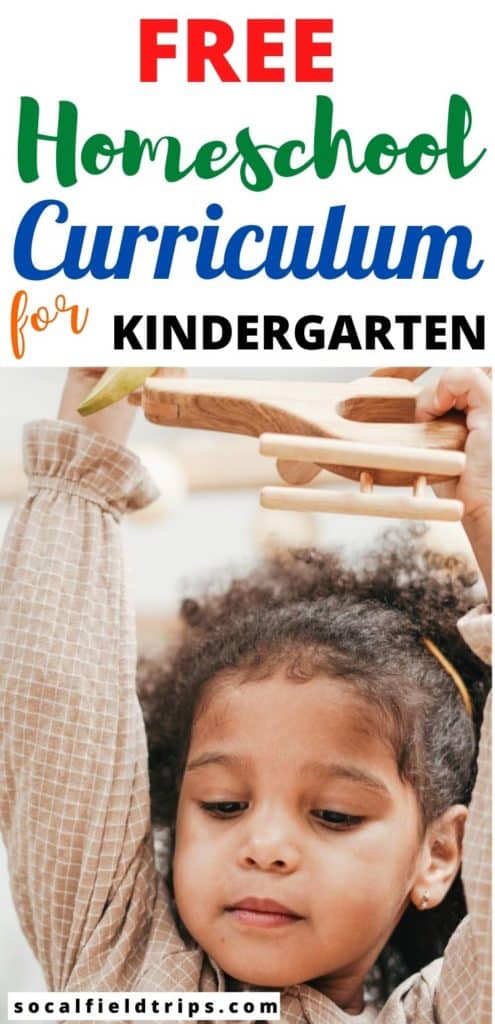 A big part of having a successful homeschool kindergarten year is to find a curriculum that works for both you and your child. However, most homeschoolers do not follow only one method since there are so many different types of homeschooling styles out there. Instead, they select the ideas and suggestions that best fit their family and eventually end up with a style all of their own. For me, I prefer an organized curriculum with a lot of wiggle room.
Free Homeschool Curriculum For Kindergarten
Another concern for homeschool parents is the cost of curriculum. The goods news is that are there are many ways to save money on a homeschool curriculum, as well as many resources to help your kids learn every subject, from math and science to art and physical education. There are even virtual field trips and space exploration tours available.
Free homeschool curriculum for kindergarten will allow you to homeschool your kindergartener without having to worry about huge costs. Here are some suggestions on how to homeschool your kindergartener for free.
All-In-One Free Homeschool Curriculum For Kindergarten
All in one curriculum is great for those just starting out. You don't have to go around trying to collect all the necessary resources to teach your kids. Everything is already laid out for you in one place making things so much easier and stream lined. Here are a few free curriculums that are popular in the homeschool world.
Easy Peasy Homeschool
With Easy Peasy Homeschool you choose the different courses you want your kindergartner to complete. Then your child just clicks on the lesson link for each course and starts going through the assignments. It will track what lesson they are on and the day they complete it.
The only the additional supplies you will need are paper and pencils and some minor supplies if you choose to do the experiments and art projects. All of the reading materials, etc. are all free and online.
Under the Home
Under the Home provides 52 free courses in grades K-4 covering music, art, narrated poetry and prose, history, math, reading, language arts, and more! You'll find lesson guides, enrichment activities, review questions, and/or audio recordings accompany most lessons.
123 Homeschool 4 Me
123Homeschool4Me has lots of free kindergarten worksheets and creative educational activities. The website is filled with over 200,000+ pages of free Kindergarten printables including free worksheets, games, and activities to make learning Math, Language Arts, Science, Social Studies, Art, Bible, Music, and more fun!
Core Knowledge
If you're familiar with the What Your ___ Needs to Know books, then this site is for you. Core Knowledge has an entire curriculum based on their books that you can use for free! You'll find all of the core subjects on their site including History, Geography, Science, and Language Arts. You just need to add your own Math Curriculum.
Discovery K12
Discovery K12 offers a traditional, non-Common Core, secular, homeschool curriculum. Reading classic literature, writing essays, creating presentations, and conducting research are important aspects to the program. Its flexibility allows parents to use all or parts of the curriculum with full control over the instruction. There are 180 days of complete, digital curriculum for pre-k to twelfth grade, including STEM and The Arts.
Little House Kindergarten
Little House Kindergarten is a free printable PDF full year kindergarten curriculum for home schools based on the US educational standards. The primary creator of the curriculum is a former classroom teacher turned online teacher and home school mom. All of the subjects are compiled into an easy to understand 5 day a week schedule.
The curriculum is adjustable based on each individual child's needs. The entire core curriculum can be done offline once downloaded. Extra supplemental resources can be accessed online – but are completely optional.
An Old Fashioned Education
An Old Fashioned Education is a massive site and based largely on books available through public domain that are free to read, print, copy, etc. If you prefer a premade Christian curriculum, choose the Full Curriculum link and then choose the grade you'd like. You'll see a list of books used, complete with links to download them, and even a 40-week printable schedule.
Khan Academy
Khan Academy has a long-standing reputation as a quality resource in the homeschooling community. It is a non-profit educational site started by American educator Salman Khan to provide free, quality educational resources for all students.
Organized by topic, the site includes math (K-12), science, technology, economics, art, history, and test prep. Each topic includes lectures delivered via YouTube videos. Students can use the site independently, or parents can create a parent account, then set up student accounts from which they can track their child's progress. Parents will need to choose their own literature and writing program.
Ambleside Online
Ambleside Online is a free, Charlotte Mason-style, Christian-based homeschool curriculum for children in grades K-12. It has been around for many years. The program provides a list of books that families will need for each level. The books cover history, science, literature, and geography. Parents will need to choose their own resources for math and foreign language.
Free Language Arts Programs for Kindergarten
A Language Arts Program is a comprehensive program that consists of grammar, composition, reading and spelling all in one. Below you will find free language arts curriculum for kindergarten. Some are complete curriculums, while others you will have to pick and choose from to create your own program.
1+1+1 = 1
The homeschool blog 1+1+1+1 was started by a former Kindergarten teacher now turned homeschool mom. I have used so much of her free and paid curriculum over the years with my own children. Her Kindergarten literature packets, unit studies and worksheets for reading, writing and math are very engaging and fun for children. I highly recommend them!
Homeschool Share
Homeschool Share offers free downloadable literature-based unit studies. I have used several of their unit studies with my children including our favorites The Mitten and A House For A Hermit Crab. Each lesson plan is assigned a unit level that they believe best fits most students. You can either buy the books for the unit studies on Amazon or check them out at your local library.
The Moffat Girls
I love all the free and paid resources from The Moffat Girls! For handwriting practice, she offers a free handwriting practice curriculum for preschool – 1st grade. I also recommend checking out her full site for other fun language arts worksheets and unit studies.
The Good and the Beautiful
The Good and the Beautiful is a complete language arts curriculum. Their phonics program receives high praise for its effectiveness, and parents love the beautiful literature and artwork that children are exposed to at a young age.
Levels one through five are available as free pdf downloads. The download includes reading, literature, grammar, writing, spelling, vocabulary, art, and geography. I recommend purchasing the novels/books that go along with the curriculum on Amazon or checking them out at your local library.
MobyMax
MobyMax offers interactive online language lessons that cover English grammar and usage. While the free version includes the entire curriculum, there is also a paid version available that includes additional features.
Free Homeschool Reading Programs For Kindergarten
The #1 thing you can do for your child's education is to read to them. Reading to your child every day helps them become better readers. A bedtime (or anytime) story isn't just a way to bond and relax—it also helps your child's cognitive development, vocabulary, and comprehension, among many other benefits.
If you are looking to supplement your child's reading program with online activities and fun worksheets, here are a few suggestions.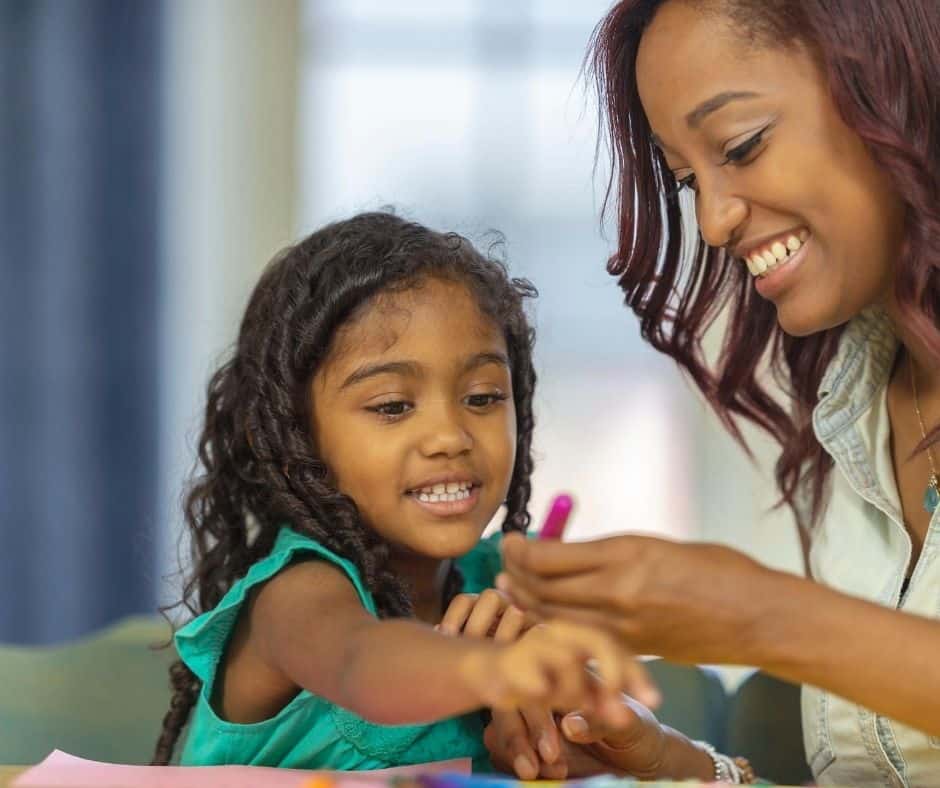 PBS Between The Lions
PBS LearningMedia hosts some terrific educational material for children, and its Between the Lions video resources are among the best. There are read-along folktales and fables with a twist, clever song videos of letter sounds, and many more amusing stories and catchy songs to capture kids' attention. The videos are short, with most ranging from 20 seconds to 6 minutes in length, so it's easy for children to watch a variety of them—or to re-watch a favorite several times.
The videos for K–1 students incorporate the basic building blocks of reading skills using phonemic awareness, phonics, fluency, vocabulary, and text comprehension.
Teach Your Monster to Read
Teach Your Monster to Read is an award-winning series of games that has helped millions of children learn to read. Play for free on their website or download the app.
Dolce Word Flash Cards
The Dolch words are the 220 most frequently found words. Students who learn these words have a good base for beginning reading. You can download each of the three sets of cards (11 cards in all) for free.
Storyline Online
The Screen Actors Guild (SAG) Foundation has a wonderful story read-along website called Storyline Online. Well-known SAG actors of all ages read more than 50 popular children's picture books. The narration is accompanied by illustrations from the book. Some of the stories use storybook cutout animation. Each book has accompanying lesson plan ideas and activities. Skills covered are early literacy, book awareness, reading comprehension and verbal and written language skills.
Free Phonics Lessons
With Free Phonics Lessons, reading is taught using online text-based lessons and interactive picture cards. The lessons are designed to teach new learners to read by building a phonics based foundation. The beginning reader can use the consonant charts and the vowel charts to learn the basic sounds and spelling of letter combinations. They would also work well for homeschool and tutoring.
PBS Reading Games
PBS Kids has more than 70 reading games connected to characters from its popular television series, such as Sesame Street, Clifford the Big Red Dog, Martha Speaks, Daniel Tiger's Neighborhood, and Caillou. When your child successfully completes a game, many of them provide instant rewards, such as video clips or more fun games. This encourages children to keep playing and learning. My kids loved watching Daniel Tiger's Neighborhood when they were growing up!
Word World
Word World is a fun PBS site that has videos, worksheets and games about words and how they are used. My kids grew up watching this show and learned how to spell so many new words because of it!
Literactive
Literactive is the leading provider of reading material for pre-school, kindergarten and grade 1 students available online. The program is comprised of carefully leveled guided readers, comprehensive phonic activities and a wealth of supplemental reading material which gradually develop a child's reading skills in a sequential and enjoyable manner.
Roy: Tale of a Singing Zebra
Roy The Zebra is a free resource that supports emerging readers with their literacy skills. This site is home to an engaging range of reading games, an exciting guided reading story, lesson plans, printable resources and songs. Roy is aimed at 5 to 7 year-olds and gives readers an interesting and different resource that builds their reading confidence and helps to establish an early love for reading.
Spelling City
Spelling City has spelling lists, tests, games, and practice activities. It also has the same tools for vocabulary. Some features are free.
Starfall
Starfall is a free educational resource for Pre-K through 3rd grade. Launched in 2002, Starfall offers an extensive library of interactive online reading and math activities, plus a Parent-Teacher Center with printable lesson plans and worksheets. Starfall is also available as an app for smartphone and tablet users. I used it mostly for reading with my children.
Free Math Homeschool Curriculum for Kindergarten
During our first year homeschooling, I spent way too much time and money looking through homeschool math curriculums. That's why I finally decided to create my own. Now we use Teaching Textbooks as a spine and add in a combination of online math games and worksheets as needed. So, here are my suggestions for tons of free math homeschool resources online.
Orsion Orchards
Learn to teach kindergarten math in your homeschool with just the things you have around my house! This guide from Orison Orchards will show you how.
Little House Kindergarten Math
Little House Kindergarten offers 180 days of printable Kindergarten Math curriculum created by a former classroom teacher turned homeschool mom.
Miniature Masterminds
Miniature Masterminds has a full 36-week printable math workbook for kindergarten through grade 2.
Math Is Fun
Math is Fun has a complete Kindergarten math curriculum. It follows a guided curriculum (scope & sequence) similar to many public schools, so you wouldn't have to wonder if you forgot to include something.
Under the Home
Under The Home has a Charlotte Mason inspired free math curriculum.
Math Salamanders
Math Salamanders offers a wide range of free Kindergarten Math sheets which will help your child learn to compare numbers up to 6 and also sizes. The sheets involve comparing sizes and exploring the language of most and least.
Free Homeschool History Curriculum For Kindergarten
In Kindergarten, social studies teach children about the world around them and their own environment. Kids learn about time and space as an introduction to the concepts of history and geography. They learn to distinguish past, present, and future time in their own lives.
Kindergartners also learn about national holidays and the stories of the people in U.S. History whose contributions we as a nation choose to commemorate. Here are a few suggestions for free homeschool history curriculum for kindergarten.
American Heritage
American Heritage has a full downloadable K-12 curriculum. They offer lessons for Elementary, Middle School, and High School. Each lesson is based on at least one of the four themes of freedom, unity, progress, or responsibility.
Duckster
Duckster is a kid-friendly website with lost of information on US History, World History, and Ancient History. Just click on a topic and start exploring all the great facts. Each section even has a list of free printable activities!
Liberty's Kids Videos
If you want to supplement your history teaching with something fun and visual, check out the Liberty's Kids videos on YouTube. They are an excellent history resource for younger children. You can also stream the entire series on Amazon Prime.
Virtual Field Trips
Take a free virtual field trip to explore the world around you, visit a historical site or spend time inside a world famous museum.
America's Story from America's Library
America's Story from America's Library of Congress has games and stories of America's past.
The Wild West
The Wild West presents a look at the American West, the history and legends of Native Americans, western cowboys, western cowgirls and women of the west, and other western facts, lawmen and outlaws. They offer cowboy poetry, cowboy songs and western cowboy recipes.
Free Science Homeschool Curriculum For Kindergarten
Kindergarten science is all about getting messy and discovering new facts about science together! It doesn't take a lot of planning or thought to complete science at this level either. The main goal is to just have fun! The following free online curriculums are recommended for Kindergarten homeschool science.
Mystery Science
Mystery Science offers a one year free trial for families. After that, you can subscribe for a small fee. I used Mystery Science for several years with my daughter and I found their lessons to be quick and easy, involving very little preparation on my part. The only exception was when I had to print the worksheets or gather supplies for the experiments. The videos are well made and fun to watch and each lesson takes approximately 30 minutes to an hour.
The Chemistry Educational Foundation
The Chemical Educational Foundation has developed a K-8 science curriculum supplement called You Be The Chemist Activity Guides: Lesson Plans for Making Chemistry Fun, and it's completely free to download from their website.
Each guide contains 30+ lesson plans for activities that educators and parents can conduct with students—using inexpensive, household materials—to build their understanding of chemistry and general science.
Homeschool Share
Homeschool Share has several elementary school science unit studies available for free. Visit this Science Connections page for all kids of ideas.
Sid the Science Kid
The Sid the Science Kid on-air series and online resources provide many opportunities for parents to introduce or reinforce early science concepts with children. Help your kindergartener think, talk, and work like scientists do with activities that explore "Science Tools" with the Science Adventures curriculum. Students will learn about some of the tools that scientists use including magnifiers, charts, measuring tools, and science journals.
The Magic School Bus
Teach science topics with the help of Ms. Frizzle and the Magic School Bus! These hands-on lesson plans and online student activities cover topics in biology, chemistry, astronomy, and more.
Science Sparks
While not a curriculum, per se, you can easily put together an entire year of Kindergarten science with Science Sparks. The teacher provides a long list of extension activities, extra facts for you to teach, and more per lesson.
Inquiry in Action
Inquiry in Action offers Kindergarten lessons, activities and animations about clouds, rain, evaporation, snow, wind, and why coats keep us warm in cold weather.
MESS Early Childhood Curriculum
Marvelous Explorations Through Science and Stories: MESS is a science-centered early childhood curriculum enhancement. MESS includes 10 month-long units that are appropriate for 3- through 5-year-old children. Each unit includes field-tested science experiences, suggestions for ways to integrate each topic across the curriculum, lists of recommended books and science materials, and ideas for involving families in children's learning at home and in other settings.
NASA Education
NASA has tons of teaching materials filtered by grade level, podcasts, a kid's area with instruction in fun topics such as, "What is a laser," a Kid's Club, and a list of links to other places on the internet to learn more about space.
The Smithsonian Curriculum & Resources
A wealth of resources and digital tools support inquiry-based learning and active engagement to spark creativity and curiosity on the Smithsonian website. You can filter by grade.
Free Kindergarten Learning Apps
Funbrain
Funbrain provides free educational games, comics, books, and videos for children in grades Pre-K through 8th. Their fun-filled activities focus on developing skills in math, reading, problem-solving, and literacy. Content is organized by grade level and the site does not require you to enter logins, passwords or personal information.
Seussville
There are all things Seuss at Seussville! A recipe for Green Eggs and Ham, click & play games, and print and play activities.
Free Homeschool Physical Education for Kindergarten
GoNoodle
GoNoodle is a free app and website with tons of active games and videos designed to manage kids' energy levels. GoNoodle was initially created for classrooms, but kids love it so much they also want to do it at home. One of its main advantages is the wide variety of activities available, from Zumba exercise videos to Wii-like sports games and mindfulness videos. These features are available free of charge.