This post may contain affiliate links.
As a homeschool parent, you have the privilege of being your child's first teacher. And there's no better way to start homeschooling your child than with this Free Homeschool Curriculum for Kindergarten guide! I've found Kindergarten to be one of my favorite grades to homeschool and both of my children agree.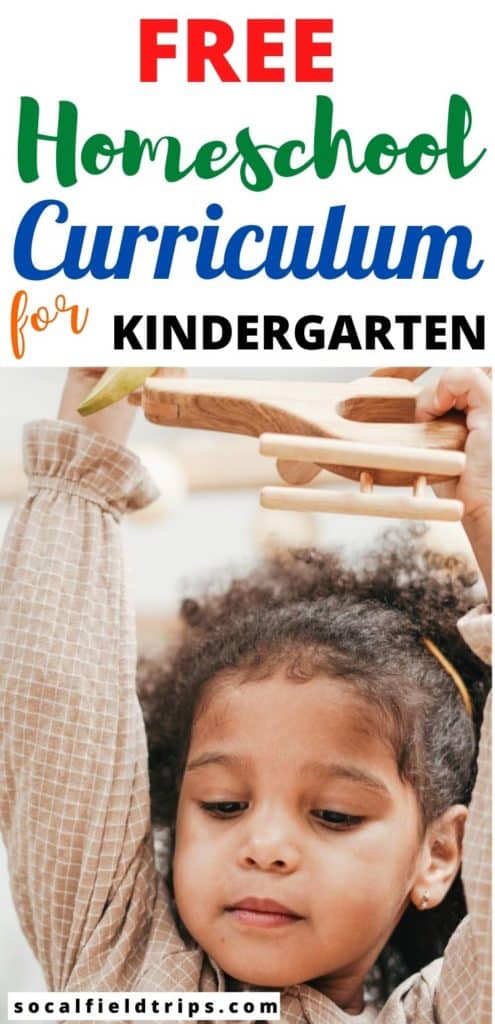 A big part of having a successful homeschool kindergarten year is to find a curriculum that works for both you and your child. However, most homeschoolers do not follow only one method since there are so many different types of homeschooling styles out there. Instead, they select the ideas and suggestions that best fit their family and eventually end up with a style all of their own. For me, I prefer an organized curriculum with a lot of wiggle room.
Free Homeschool Curriculum For Kindergarten
Another concern for homeschool parents is the cost of curriculum. The goods news is that are there are many ways to save money on a homeschool curriculum, as well as many resources to help your kids learn every subject, from math and science to art and physical education. There are even virtual field trips and space exploration tours available.
Free homeschool curriculum for kindergarten will allow you to homeschool your kindergartener without having to worry about huge costs. Here are some suggestions on how to homeschool your kindergartener for free.
All-In-One Free Homeschool Curriculum For Kindergarten
All in one curriculum is great for those just starting out. You don't have to go around trying to collect all the necessary resources to teach your kids. Everything is already laid out for you in one place making things so much easier and stream lined. Here are a few free curriculums that are popular in the homeschool world.
Easy Peasy Homeschool
With Easy Peasy Homeschool you choose the different courses you want your kindergartner to complete. Then your child just clicks on the lesson link for each course and starts going through the assignments. It will track what lesson they are on and the day they complete it.
The only the additional supplies you will need are paper and pencils and some minor supplies if you choose to do the experiments and art projects. All of the reading materials, etc. are all free and online.
Under the Home
Under the Home provides 52 free courses in grades K-4 covering music, art, narrated poetry and prose, history, math, reading, language arts, and more! You'll find lesson guides, enrichment activities, review questions, and/or audio recordings accompany most lessons.
123 Homeschool 4 Me
123Homeschool4Me has lots of free kindergarten worksheets and creative educational activities. The website is filled with over 200,000+ pages of free Kindergarten printables including free worksheets, games, and activities to make learning Math, Language Arts, Science, Social Studies, Art, Bible, Music, and more fun!
Core Knowledge
If you're familiar with the What Your ___ Needs to Know books, then this site is for you. Core Knowledge has an entire curriculum based on their books that you can use for free! You'll find all of the core subjects on their site including History, Geography, Science, and Language Arts. You just need to add your own Math Curriculum.
Discovery K12
Discovery K12 offers a traditional, non-Common Core, secular, homeschool curriculum. Reading classic literature, writing essays, creating presentations, and conducting research are important aspects to the program. Its flexibility allows parents to use all or parts of the curriculum with full control over the instruction. There are 180 days of complete, digital curriculum for pre-k to twelfth grade, including STEM and The Arts.