Affiliate link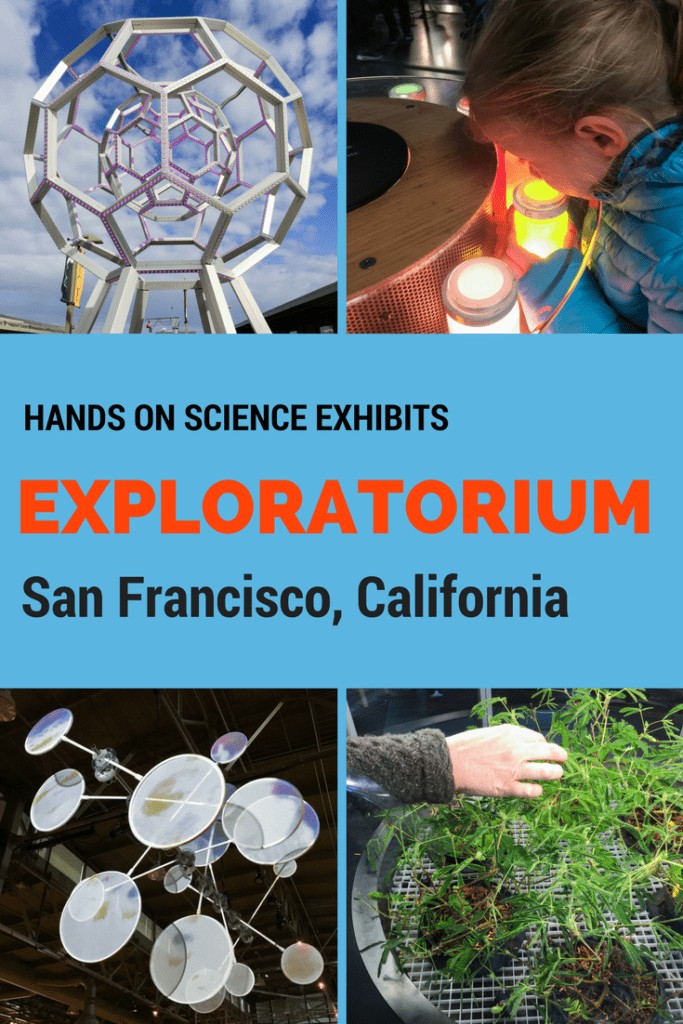 Housing some of the nation's best attractions for families, San Francisco is widely visited by people of all ages who seek adventure. While choosing one of these many places to check out with my kids over our winter break, my sister suggested we look up the Exploratorium in San Francisco.
Located on piers 15 and 17, the Exploratorium caught my interest with its many science-based, hands-on exhibits, ranging from physics to biology. Surely, my kids and I would be entertained the whole day and gain some interesting knowledge about science from this trip.
Immediately the character of the museum lures one in with its array of quirky art sculptures and mechanical displays. These are located throughout museum and add to the building's fun dynamic.
Hands On Exhibits at Exploratorium in San Francisco
When we first entered, Field Trip Girl caught sight of an animation activity and ventured over to explore it. It was set up in a stop motion format, with props to help her depict the scene she wanted to animate. A camera overhead captured the image she initially set up. Field Trip Girl then made slight changes to the props and took another picture. She continued this until it seemed like the items were moving on their own. She and I were captivated by this movie magic, it truly seemed like the props had a life of their own!
My son, Field Trip Boy, on the other hand, had a fun time exploring the physics gallery and looking at some of the whimsical art pieces. He played with gears, magnets, and even a toilet repurposed into a water fountain!
He dashed about in whimsey, and learned about how magnets can work together with forces, such as gravity, to create some peculiar attractions.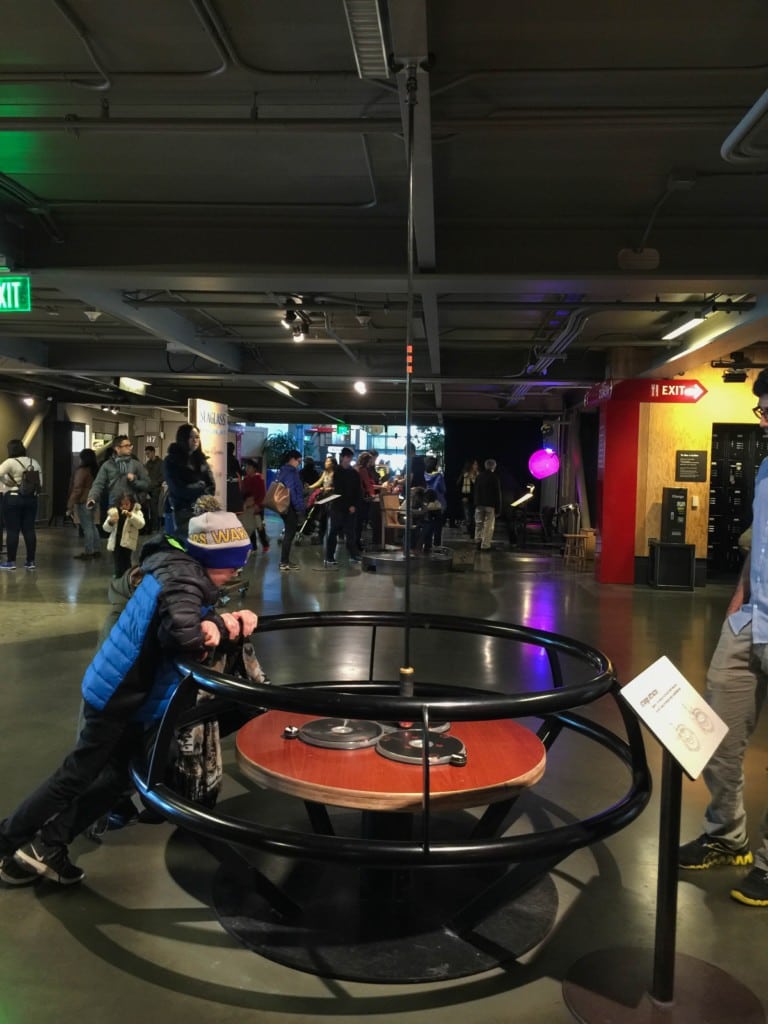 I, myself, had a blast exploring the biology section of the museum. I found out what my skeleton would look like. It was remarkable to see how many bones were working to hold my body in place.
Around the exhibit were even plants, and a tree that you could see the inside of! My sister showed me some neat plants that shut their leaves when touched to protect itself. The survival instincts of organisms in ecosystems astounds me as humans don't have these such reactions.
The Exploratorium in San Francisco is opens most days of the week, except Monday, and tickets start at $19.95 for children and $29.95 for adults. A cafe and gift shop are located near the entrance for food and some take home goodies to remember your trip.
Discount Tickets Exploratorium in San Francisco
If you plan on visiting more than one tourist attraction in San Francisco, I recommend that you purchase the Go Card San Francisco. With this Go Card you can visit multiple San Francisco attractions for just one low price and save up to 55% on top museums, tours, and activities, and pay nothing at the gate. Now, that's a good deal!
Visit www.smartdestinations.com for more information.
Happy Field Tripping!
Jilleen
More Things To Do With Kids In California:
40 LA Museums to Explore with Kids
How To Get Free Tickets to The Broad Museum in LA
Behind The Scenes Hippo Encounter at The LA Zoo
How To See A Free Concert at The Hollywood Bowl
Explore the Back to the Future Car at The Petersen Automotive Museum