'Tis the season of LEGOS! Since the holidays, my house has been overrun by LEGO bricks and I find them in every nook and cranny in the home. It feels like I live in a miniature LEGOland. In fact, Field Trip Boy received numerous LEGO sets for Christmas and we took him to LEGOland to celebrate his 8th birthday this year. We are up to our knees in LEGOS and love it!
Recently, our LEGO-loving family had the opportunity to check out the new LEGO Travel Adventure and National Geographic Presents: Earth Explorers exhibits at the Discovery Cube Orange County.
Throughout the LEGO Travel Adventure you can go anywhere over land, sea, and air by creating extraordinary vehicles to take you where you want to go! Want to set sail on the high seas? Build a sail boat. Want to fly to the moon? Build a spaceship. Want to ride the Shinkansen? Build a high-speed rail train.
The LEGO Travel Adventure exhibit is 100% hands on!
Create vehicles of all shapes and sizes that will drive, fly or float through exotic terrains such as the Asian Pacific.
Suit-up as a pilot, ship captain, or racecar driver to find inspiration for your vehicle.
Build a vehicle with pieces from popular LEGO sets.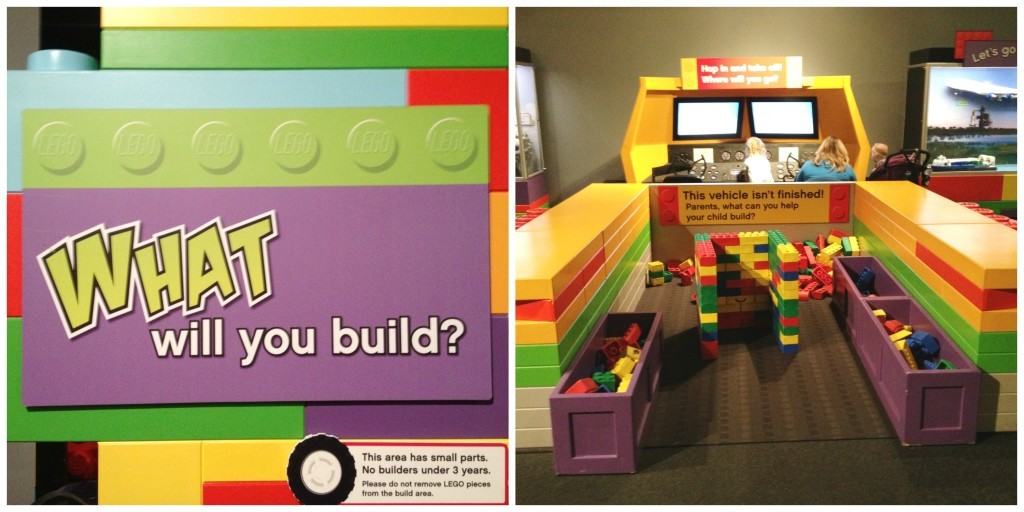 Take a photo with a kid-sized racecar made from LEGO® Duplo® blocks.
View creations by LEGO Master Builders, including recreations of the driving of the Gold Spike in the Transcontinental Railroad, the Building of the first Model T, and the Wright Brothers flight at Kitty Hawk.
Where will you go? What will you build? How will you get there? The LEGO Travel Adventure provide endless opportunities!
After visiting the LEGO exhibit, we adventured over to see the Discovery Cube OC's National Geographic Presents: Earth Explorers exhibit.
Travel to the wildest places on earth in National Geographic Presents: Earth Explorers. This hands-on exhibition allows you to let your imagination run wild as you become an explorer of the world, taking part in adventures to discover new science and technology.
This exhibit features six immersive environments, where you can explore, interact, and learn!
Base Camp
Start your adventure by climbing aboard an off-roading vehicle, just like the ones filmmakers and scientists use in the field!
Polar Regions
Enter an interactive Arctic cabin to learn what scientists need to survive harsh conditions while studying polar bears. You can visit the Antarctic to learn about penguins and other species native to this polar region.
Oceans
Step inside a deep-sea submersible to study undersea life! Here you'll visit bizarre creatures that dwell miles beneath the ocean's surface and learn about great white sharks and their hunting habits.
Rain Forests – Enter an outdoor lab to study the diverse ecosystems and animals living within these complex environments.
Mountains & Caves
Climb a mountain to learn about the animals that live there, and explore a crystal cave to touch and illuminate crystals.
African Savanna
Take a balloon ride above the African Savanna to see how ecologists use aerial surveys to study and document animal migrations.
Looking to expand upon your visit to the Discovery Cube OC? Check out my new LEGO Education Ideas and National Geographic Education Pinterest Boards for some suggestions!
Follow SoCal Field Trips's board LEGO Education Ideas on Pinterest.
Follow SoCal Field Trips's board National Geographic Education on Pinterest.
Here's your chance to win a Family-Four-Pack of tickets to visit the new exhibits at the Discovery Cube OC!
Rules: US Residents Only. No purchase necessary to enter. One winner will be randomly selected via RaffleCopter and notified via email. Winner must respond within 48 hours to claim the prize or a new winner will be chosen via RaffleCopter. The tickets will be shipped directly from the sponsor.
Happy Field Tripping!
Jilleen
Disclosure: We were invited to a media event at the Discovery Cube OC to help facilitate this post. All images are my own unless otherwise noted. Plus all personal points of view I take 100% credit for!